Give and Go Green is a Go!
Image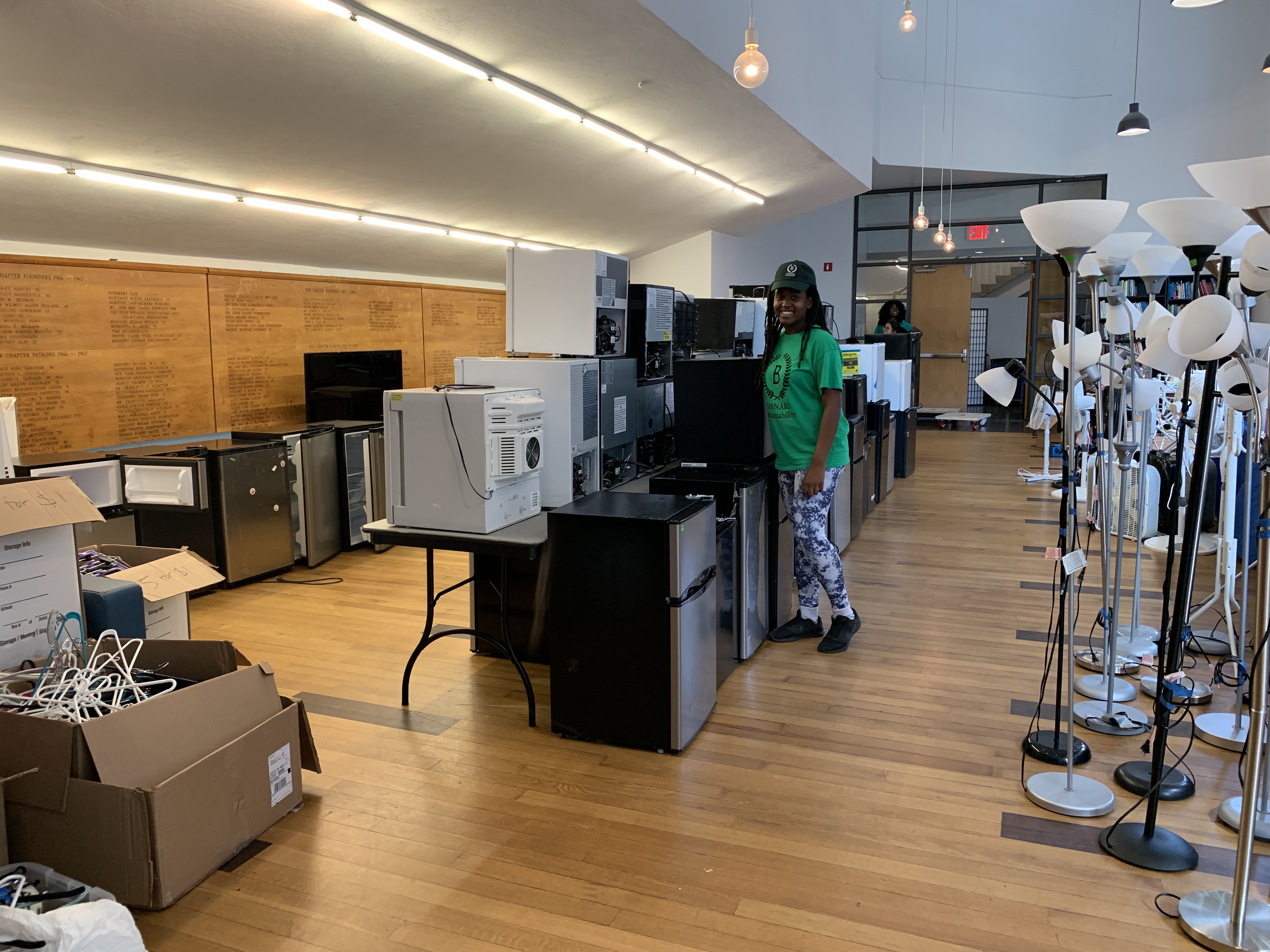 Green Sale for new students - 8/29, Vagelos Tent
Green Sale for returning students - 8/31, Vagelos Tent
As we return to campus, Give and Go Green and the Green Sale are back, providing sustainable move-out and move-in options for students. These spring and fall events reduce waste, build a Circular Campus, and increase access and affordability.
As students pack up to move off campus they can donate gently used items that might get thrown out otherwise. This year, students are welcome to donate any clothing, books, and certain household appliances. Donations are either given to local reuse organizations such as Wearable Collections and Gradbag or stored over the summer for the Green Sale.  
The Green Sale will take place at New Student Orientation in the Fall of 2021. During the sale, dorm goods are sold to first-year and transfer students for a small fee. Profits from the Green Sale go back to the students in the form of the Climate Action Grant, which gives them resources to be a part of creating positive changes here on campus, in New York City and beyond. 
This year, we have partnered with Gotham Mini Storage and Tribeca Moving and Trucking; the services they have donated are vital to the continued success of the program.
Spring 2021 Virtual Events
---
The Digital Humanities Center is hosting a "Reducing Your Digital Carbon Footprint" workshop on Jan. 28, 12-1pm, which is open to all Barnard & Columbia faculty, staff, and students. Information can be found here. 

Sustainable Development Speaker Series: The Recycling Partnership: Asami Tanimoto, Community Program Manager on January 29th from 12 – 1PM ET, Online via Zoom. Register here.

Panel on Environmental Justice co-hosted by SGA Committee on Sustainability and Barnard Sustainability. (Spring 2021 date TBA)

Barnard Sustainability is partnering with the CEP to continue integrating environment, sustainability and climate change into the curriculum over four standalone, themed workshops. The sessions consist of panel discussions, open to all, followed by a faculty space to collaborate and learn from and with one another. (Spring 2021 date TBA)

Seminar in Race, Climate Change, and Environmental Justice at the Earth institute

Navigating An Uncertain World: Two Books to Guide the Way at the Earth institute

MA in Climate and Society Online Information Session at the Earth institute

 Thursday Night Events at 8pm with Environmental Science
Email Catherine Cook for the Zoom link.
Sign up for updates here!