Small-School Support, Big-School Athletics
Because of the College's partnership with Columbia University, Barnard is the only women's college where you can compete in NCAA Division I Athletics.
The Competitive Edge
Since 1896, when a group of students created a bicycle club, Barnard women have been involved in some type of sport. Today the College's student-athletes compete in 15 sports, including archery, basketball, cross-country, tennis, track and field, and volleyball.
Division I Athletics
It's a unique arrangement: The Columbia-Barnard Athletic Consortium allows Barnard students to compete with Columbia undergraduates in NCAA Division I Athletics and the Ivy League, while working with some of the country's best coaches.
Being a college athlete means that I'm part of something bigger than myself. Knowing that I get to play the sport I love almost every day with 21 incredible athletes who are also incredibly smart is motivating.
Alana Palomino '22, Field Hockey
Game On
Barnard scholar-athletes in 2021
National Fencing Championship
On and Off the Field
A study of women CEOs found that 80% had played competitive sports in their youth. Scholar-athletes learn confidence, teamwork, time management skills (ask any Barnard athlete), and resilience. They want to succeed, and they learn how to make it happen here.
Barnard's Got Game | Archer Nidhi Kanchumarthi '23
The archery team captain and neuroscience and behavior major reflects on how she got her start in the sport and what it's like to participate in athletics at Barnard.
On and Off the Field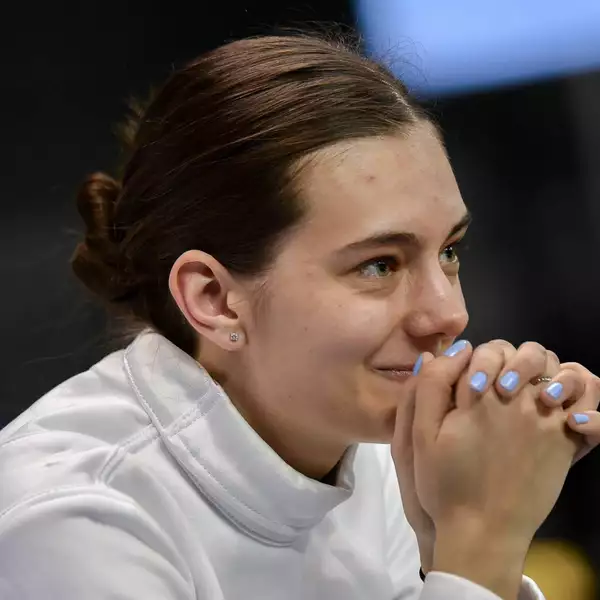 The fencing program at Columbia University has forced me to hone my time-management skills. Since we train at [Columbia's] Dodge Hall in the morning twice a week, our evenings and the rest of the week are dedicated to training at our home clubs throughout the city.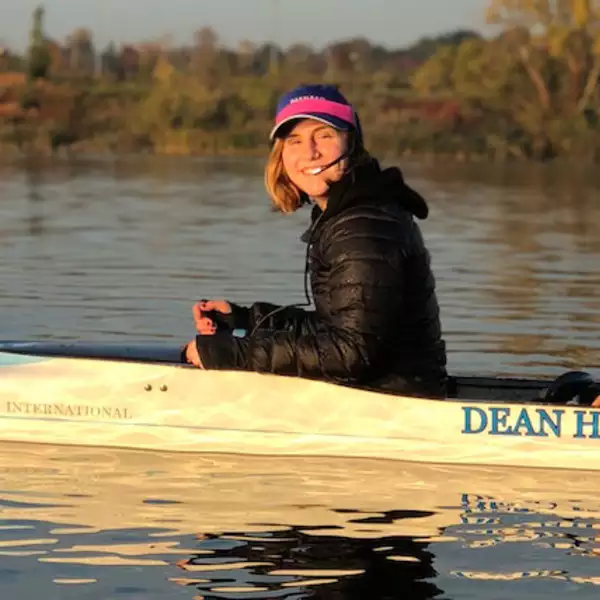 Being on an athletic team in college means you automatically have a group of people looking out for your best interests from day one. It brings a sense of security and community.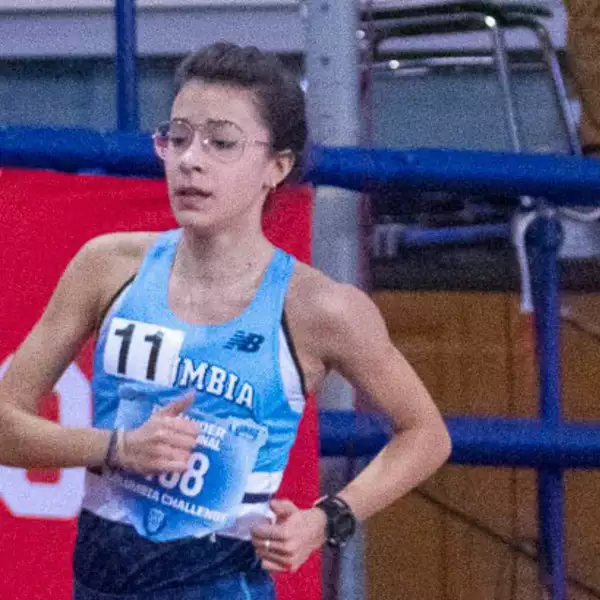 Being an athlete in college is teaching me to balance my energy both physically and mentally. I am learning to take care of my body in ways that allow me to perform to the best of my ability, both on the track and in the classroom.