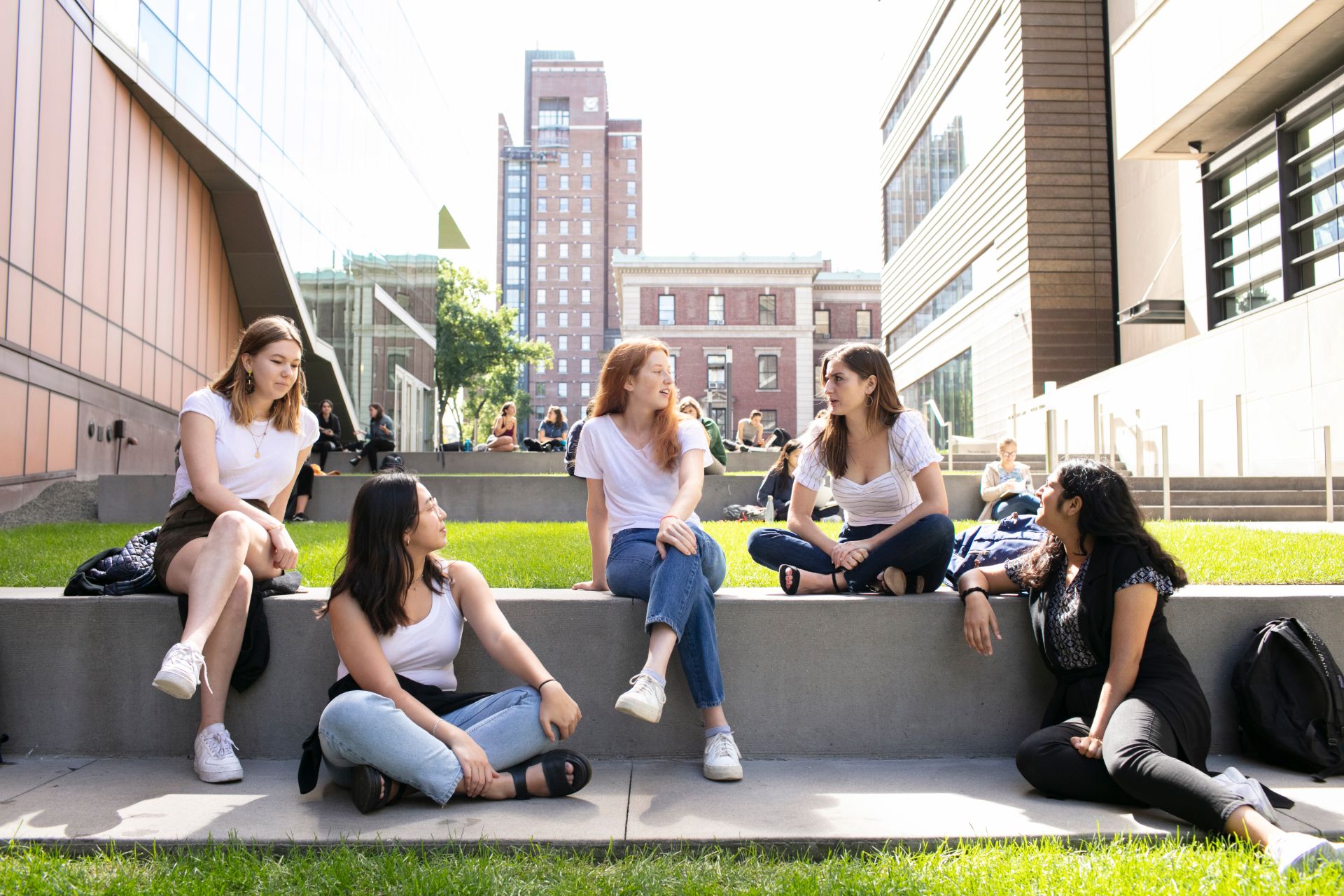 "When I visited as a prospective student, I had a unique perspective because I came for a regular tour rather than any of the admitted students' events. Seeing Barnard in its natural habitat was what helped me decide to come! I got to witness so many students moving with drive, passion, and purpose through campus and the larger NYC community, and I knew I wanted to become one of them myself. Now, as a Barnard student, I know that it is the community on campus that has taught me the most —about myself, about the work I want to produce, about the world at large."
— Alex Haddad '21
Virtual Offerings
We offer numerous ways to connect with Barnard admissions officers and current students in a virtual setting. Please see our Virtual Visits page for a full list of virtual programming.
Group Tours
Group tours are offered to high schools, community-based organizations, and college access programs. Formal tour are available only for high school-aged groups. To arrange a group tour, please complete this form at least 2 weeks prior to the date of your intended visit.
Class Visits
Class visits are currently suspended due to safety concerns regarding the COVID-19 pandemic. We will update this page when we are able to offer in-person class visits again.