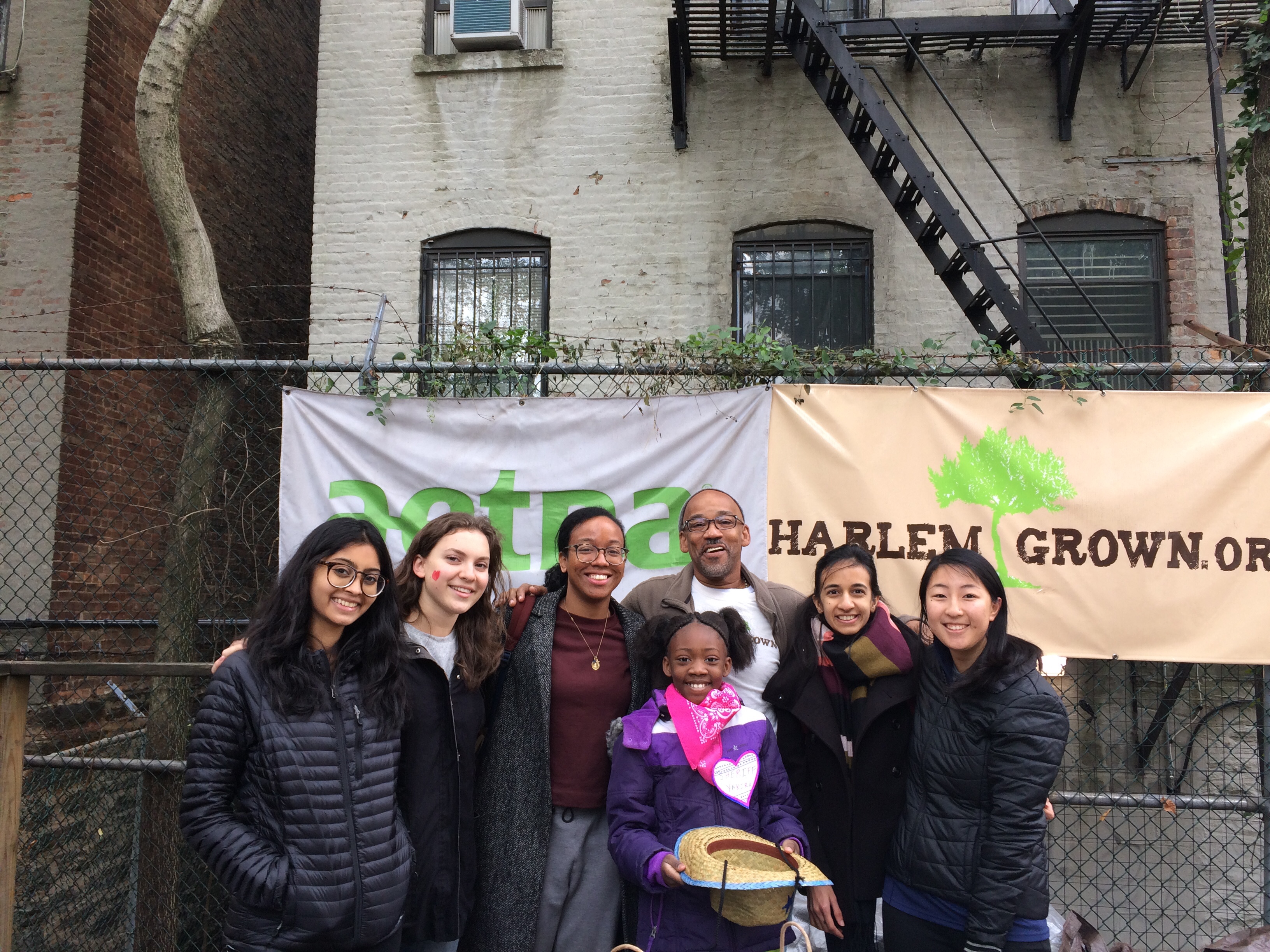 Barnard's climate vision acknowledges the critical role of women and people of color in defining climate solutions, and the intersectionality of climate and social justice. We are committed to expanding our work at this intersection, while providing support to students and amplifying the voices of communities of color as we work together to find solutions.
Academics
Barnard's faculty brings expertise in environmental sciences, sustainability, and social justice, and are working to provide students the tools to create a more equitable future. The Consortium of Critical Interdisciplinary Studies recently launched an Environmental Humanities minor, the Environmental Science department offers a major and minor, and the Anthropology department offers the Political Ecology Track. For additional information click here.
Courses

: Barnard offers a variety of courses that explore environmental justice. Below are just a few highlights, please also see the

full list of sustainability related-courses

:

Spring 2022

EESC-BC3027: Urban Ecosystems with Elizabeth Cook
FYS-BC1757:  Race, Science, and Reproductive Justice with  Cecelia B Lie-Spahn
FYS-BC1757: Change and Climate Change with Sandra Goldmark
HIST-BC2366: Climate & History: Intersecting Science, Environment, and Society with  Angelo Caglioti
HRTS-BC3851: Human Rights and Public Health Advanced Seminar with  Widney Brown
Talks and research: Barnard's faculty and BCRW have a variety of talks and research studies. Here are just a few:
Click her to learn about our Circular Campus and pathway to net zero. 

Events: 
BC/CU: Annual Poster Session for Environmental Science undergraduate research projects, April 21st
BC: Barnard Climate Fair and World Wide Teach In, April 22nd
BC: Circular Cities Panel: Circular Startups- Diverse Tech Founders Building the Circular Economy, May 2nd-8th
Previous Events: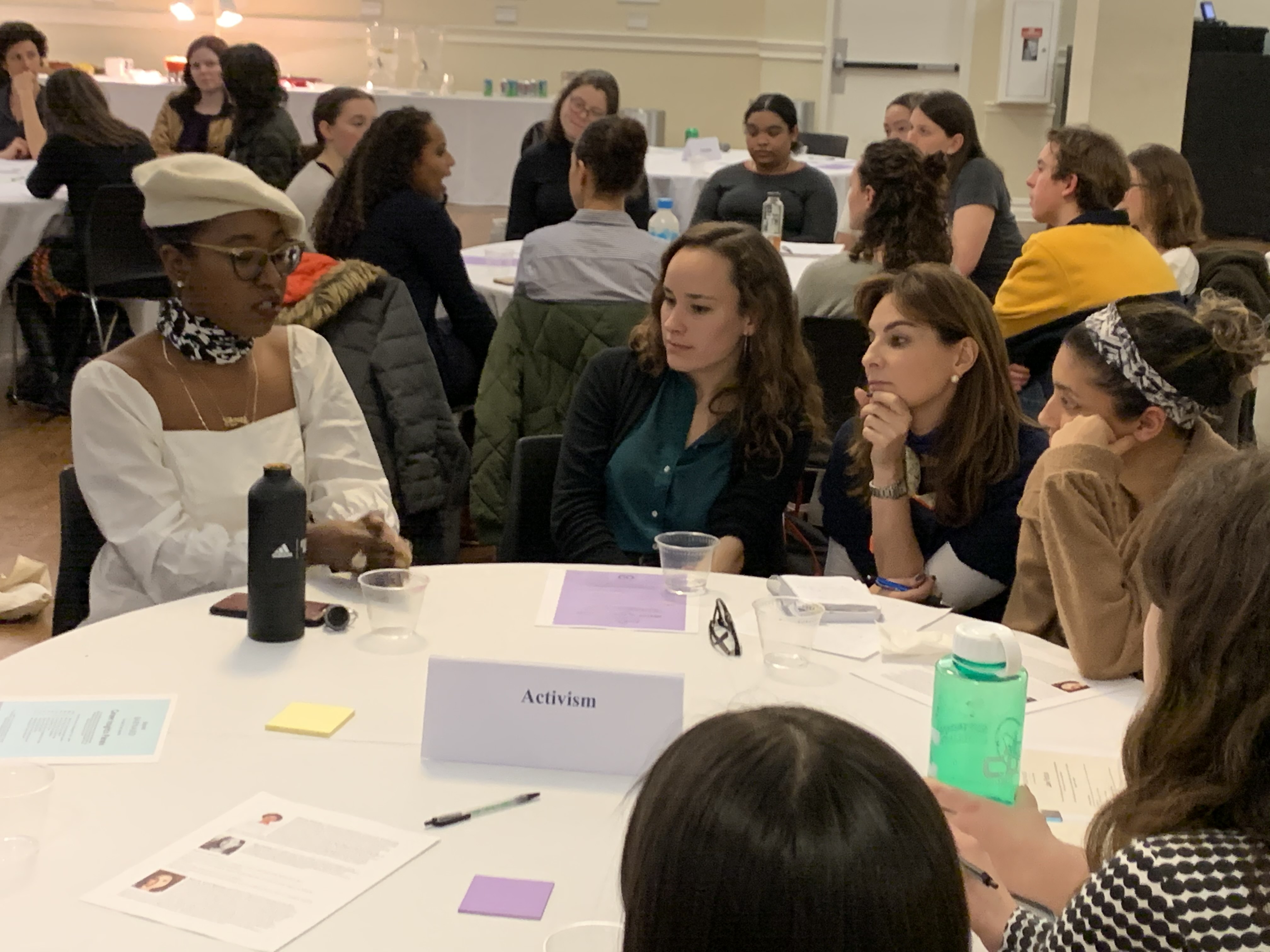 CU: Climate Justice and Just Transition: Recognition and Reparations, October 19, 2021 5:30pm – 7:00pm

CU: A Conversation About Climate and Food with Bill McKibbin, October 13, 2021 5:00pm - 6:00pm

BC: Environmental Justice in the Community, September 28, 2021  - 

BC: NYC Climate Week Panel Discussion:  Building a Circular Campus: Connecting the Dots Between Scope 3 Emissions, Circularity, and Justice. September 23rd  4:00pm - 5:00pm

Advancing Barnard's Climate Action: A Conversation Series and Citizens' Assembly: During the fall semester we held a series of campus conversations open to all students, faculty, staff, and alumnae to bring the community together and develop a set of recommendations. Our conversations focused on sustainability and access, climate in the curriculum, and travel emissions.