SRI Eligibility & Requirements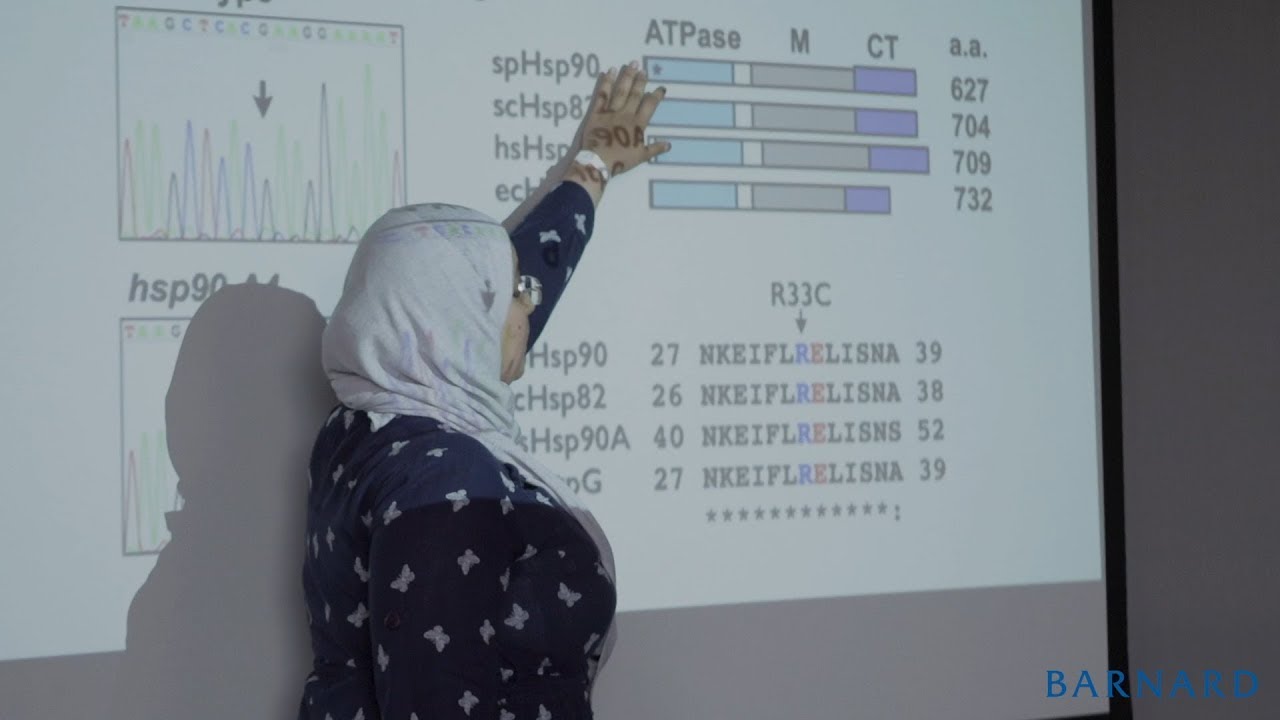 Rising sophomores, juniors, and seniors are eligible to participate in the Summer Research Institute if their majors or intended majors are the following departments: Biology, Chemistry, Computer Science, Environmental Science, Neuroscience & Behavior, Physics & Astronomy, or Psychology. Research must support faculty at Barnard College, Columbia University (including its centers, institutes, etc.), or another New York City institution. With very few exceptions, projects must take place in person or in a hybrid (partially virtual, partially in-person) modality. 
It is highly recommended that all SRI students complete the Program Interest Form to ensure that they are receiving important updates prior to the application deadline. Note that all students intending to participate in SRI must fill out the application for the program by the stated deadlines.
By the time of application, students must identify a faculty mentor at Barnard or another institution. Each academic department at Barnard makes decisions about student participation in SRI. Other eligibility requirements are found below. Questions can be sent to sri@barnard.edu.
Eligibility
Students must be enrolled at Barnard during the spring semester to be eligible for participation in SRI. Students who have withdrawn from Barnard before or during the spring semester are not eligible without clearance from their class dean.
Students must be in good academic standing during the spring semester. Previous semester and cumulative GPA at least 2.00. Satisfactory academic progress required: rising sophomore standing = minimum 24 points; junior standing = minimum 52 points; senior standing = minimum 86 points.
Students must be in good conduct standing and maintain that standing throughout the 10 weeks of the program by observing Residential Life policies and the Student Code of Conduct, as laid out in the Barnard Student Handbook.
In order to be admitted to the SRI program, students must have outstanding College bills paid in full.
Program Expectations
All participants in the Summer Research are expected to produce and present a poster for the Lida Orzeck '68 Poster Session. Students should discuss the contents of their poster with their faculty mentor. Workshops on poster creation are held in the weeks leading up to the Poster Session, and special advising sessions on poster creation are available through the Science Fellows. Questions can be sent to sri@barnard.edu.
SRI is expected to be a full-time commitment for 10 weeks (35 hours per week), typically between the last week of May and first week of August. Juneteenth (or the day on which Barnard College observes Juneteenth) and the Fourth of July (or the day on which Barnard College observes the Fourth of July) are Barnard College holidays in summer. Any revisions to the program schedule must be cleared by a student's mentor and reported to the SRI Planning Committee.
The logistics for delivery of payment will be communicated to students. In some instances, hourly wages must be reported. In others, students will receive stipend checks. The specifics of a student's payment will be shared prior to the start of the program.