"In the two days I spent on campus when I came to the Open House as a prospective student, not only did I learn how to navigate the city, but I also met incredible Barnard students and alumni that I wanted to emulate. I felt I grew two inches from this trip, and I could only imagine how much I could potentially grow from spending four years here."
— Hye-Jin Yun '15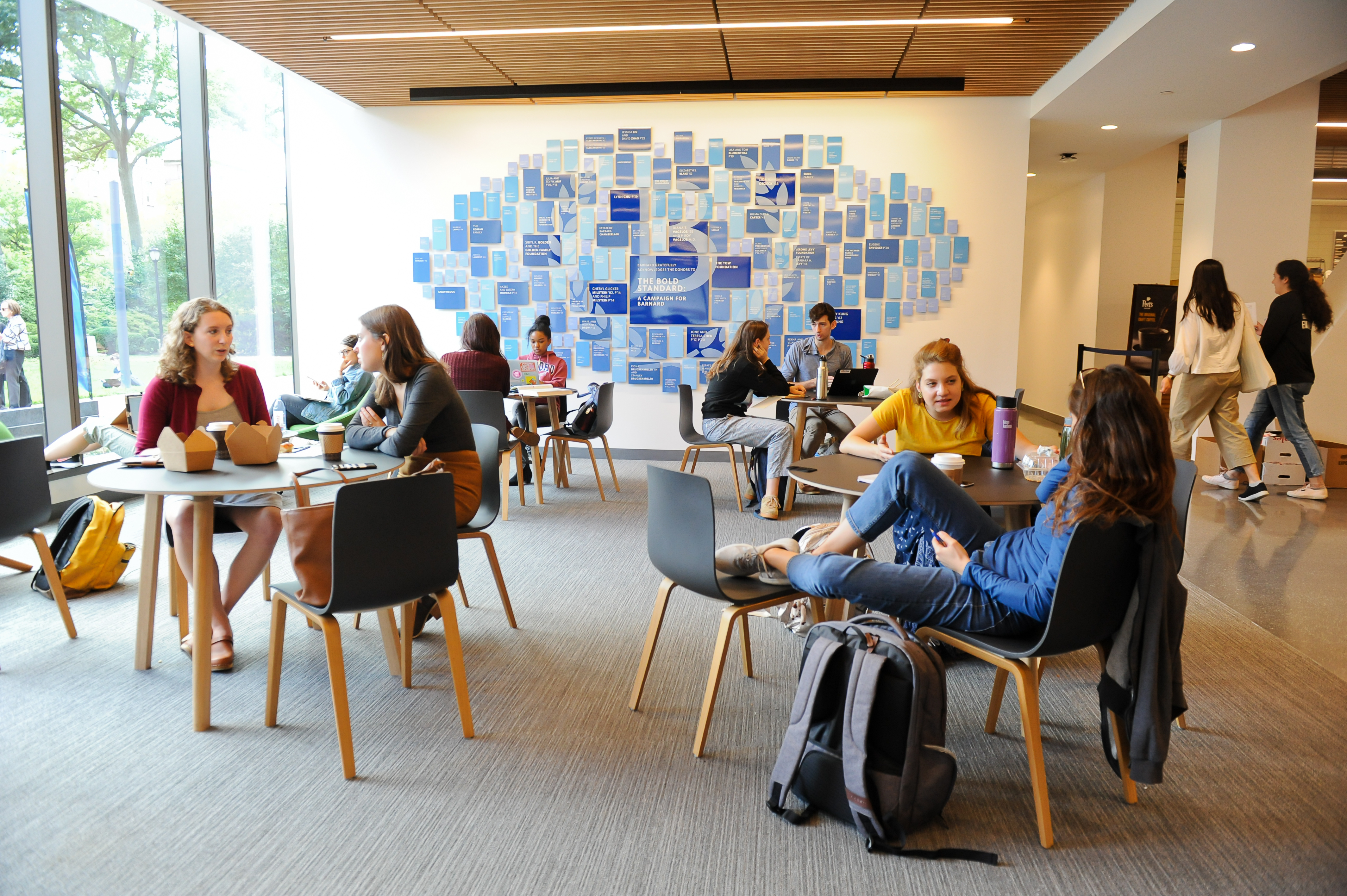 Our Open House programs will introduce you to campus and provide you with a deeper dive into life at Barnard. Our day programs consists of panels with students, faculty, and alumnae moderated by representatives from the Admissions Office. Learn about life in the Barnard classroom, research opportunities, and relationships with faculty at a liberal arts college. Hear from our panelists why attending a women's college provides an empowering academic and social experience. Discover how the unique urban environment of New York City enhances your real-world learning by providing you with a living classroom and unparalleled internship experiences. Finally, gain insight into our admissions and financial aid processes. 
During our Open House programs we provide guided tours of campus and the surrounding neighborhood of Morningside Heights. It is also the only time we are able to provide an opportunity to view a residence hall room (residence hall tours are not shown during our daily campus tours). Finally, students are invited to select a class to visit during the day. Courses are limited to those with availability and regularly scheduled on the day of the event. 
Check back here for information about upcoming Open House events!