Science Pathways Scholars Program (SP)²
A program for underrepresented minority and first-generation students.
The Science Pathways Scholars Program – (SP)2 – is a highly-selective four year program to support talented young women from Black, Native American and Latina backgrounds or first generation college students, who convey strong interest in biology, chemistry, environmental science, physics/astronomy, or neuroscience. Students who are selected as (SP)2 Scholars will benefit from an exceptional set of opportunities and resources.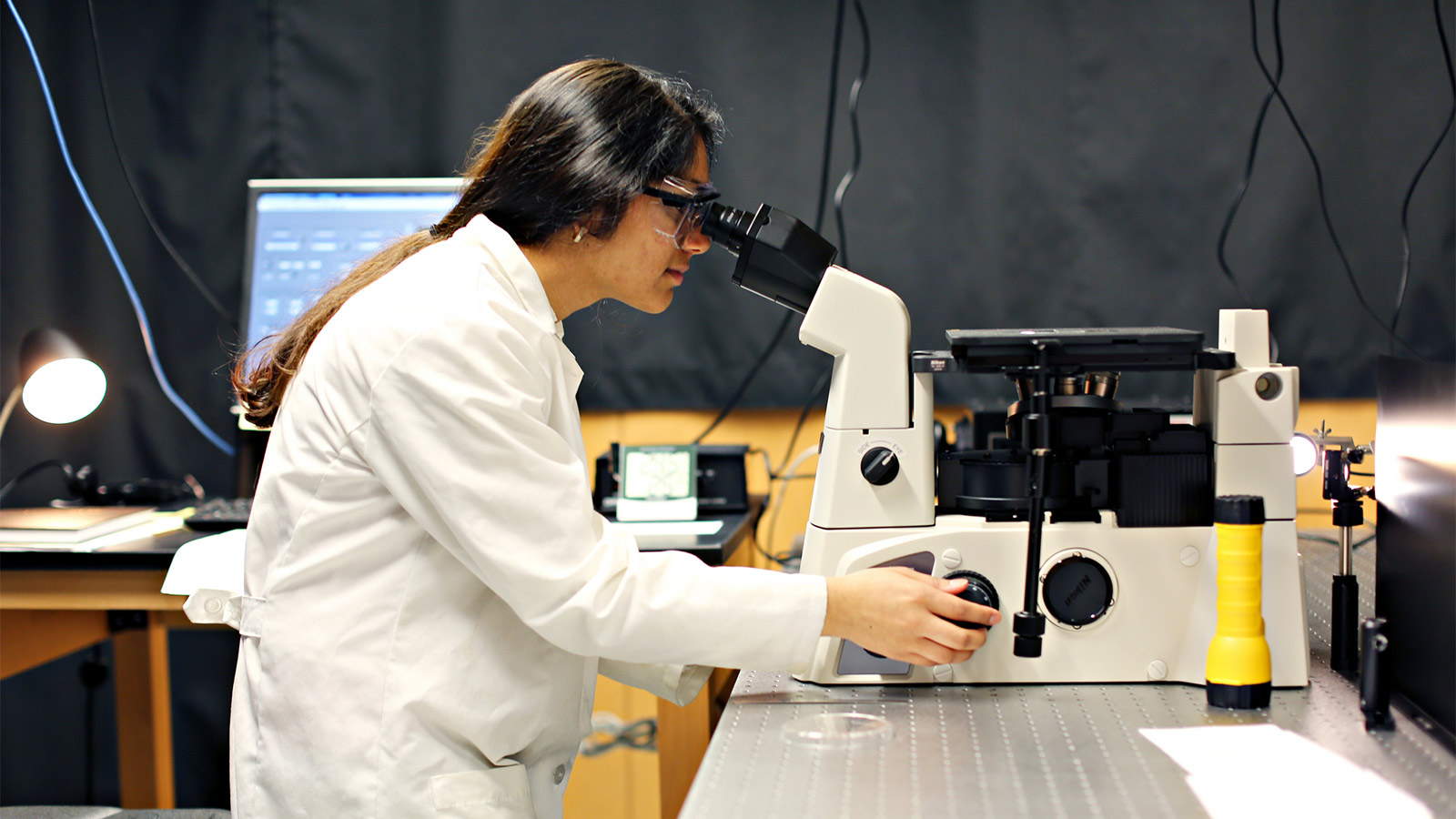 Scholar Benefits
Faculty Mentorship
Personal match with a faculty mentor in the sciences. Mentors will help Scholars transition through the introductory science classes to the selection of a major. Scholars will work closely with their mentors, who will serve as their initial academic advisors and help Scholars match to research experiences.
(SP)2 Summer Experience
A week-long, all-expenses-paid trip to Barnard for entering Scholars. Activities will include introductions to Barnard's science faculty, science departments, and research facilities, plus daily activities with current students involved in Barnard's Summer Research Institute.
(SP)2 Networking Activities
A regular series of seminars, discussion sessions, and social events with other (SP)2 participants and Barnard alumnae working in the sciences. Scheduled throughout all four undergraduate years at Barnard, these events will help build a collaborative and engaging environment.
Paid Summer Research Positions
During the three summers of a Scholar's years at Barnard, hands-on lab research experiences with Barnard faculty will be available. Scholars will receive compensation and summer housing through Barnard's Summer Research Institute.
Academic Year Opportunities
Opportunities to conduct research in faculty labs during academic year, plus funding available to help Scholars complete their Senior Projects.
Eligibility and Applying
Eligibility
Students must be applying to Barnard as first-year students.
Students must demonstrate a strong interest in the sciences. Student must major in biology, chemistry, environmental science, physics/astronomy or neuroscience to continue in the program all 4 years.
Students must be members of an underrepresented minority in the sciences (Black, Native American or Latina), or a first-generation student with parents who did not complete a four-year college degree.
How do I apply?
​Step 1
All applicants to Barnard College who meet the criteria outlined above are eligible. Submit your application to Barnard by November 1 for Early Decision or January 1 for Regular Decision. Indicate your interest in (SP)2 on the application, and include the required additional materials:
a) Complete the required short essay outlining your interest in pursuing science and science research.
b) Submit a recommendation from a science teacher or science mentor.
Step 2
Pre-screened students will be invited to interview via phone or Skype with faculty from the (SP)2 committee in late winter/early spring. 
Step 3
Students admitted to Barnard will be notified of their selection as (SP)2 Scholars, along with admission in late March.
Visit campus or see when Barnard is in your area