GRoWing the Arts
The GRoWing the Arts Internship Program, made possible by GRoW @ Annenberg, provides funding and supportive programming for Barnard students who are completing summer internships in arts organizations in New York City. This important program connects students across arts disciplines to one another, and faculty at Barnard, to create a distinctive community that is committed to advancing the arts. The faculty Co-Directors of GRoWing the Arts are Joan Snitzer, Senior Lecturer in Art History and Co-Chair & Director of Visual Arts and Paul A. Scolieri, Chair and Professor of Dance.
Introducting GRoWing the Arts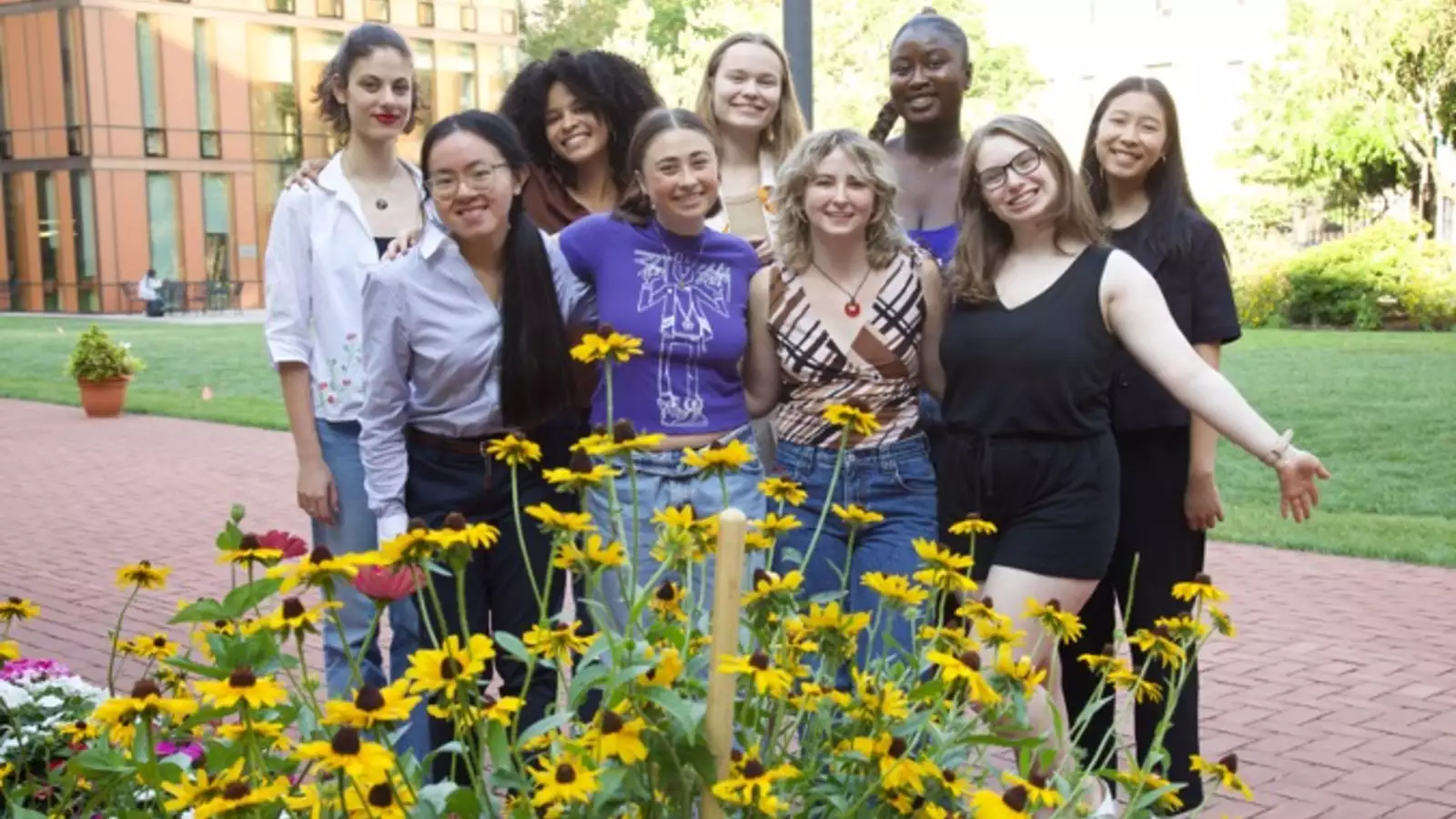 Meet the 2023 GRoWing the Arts Interns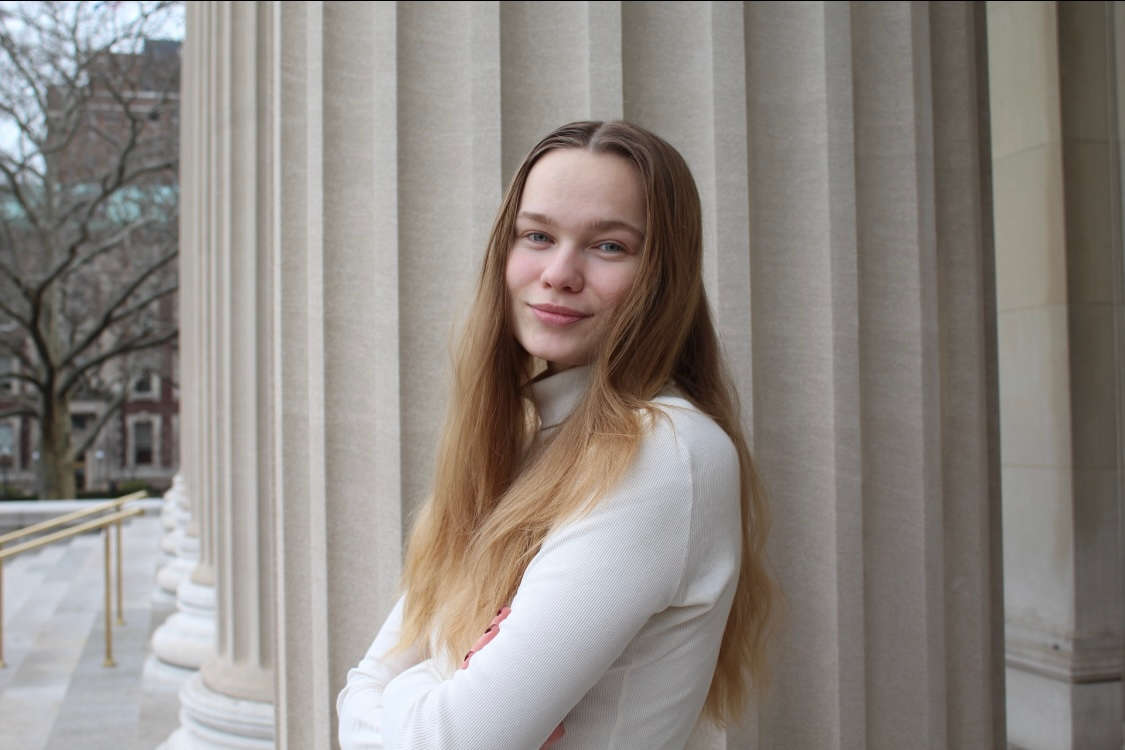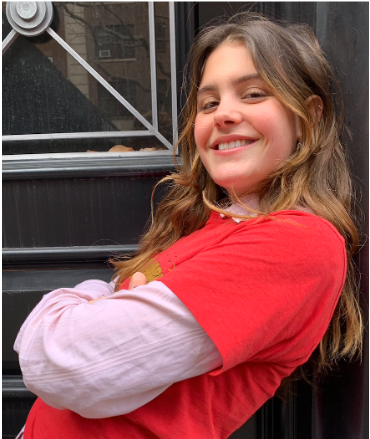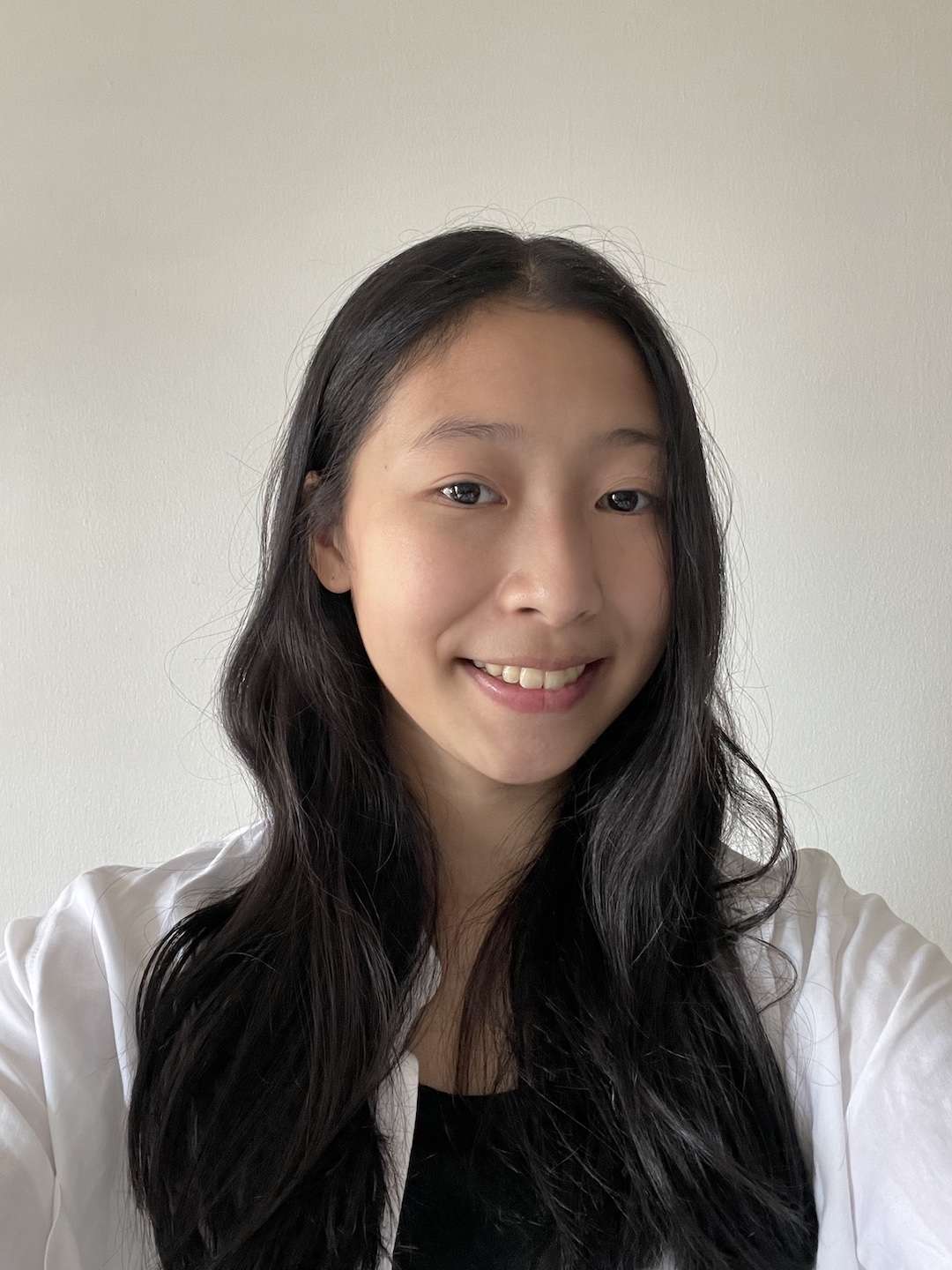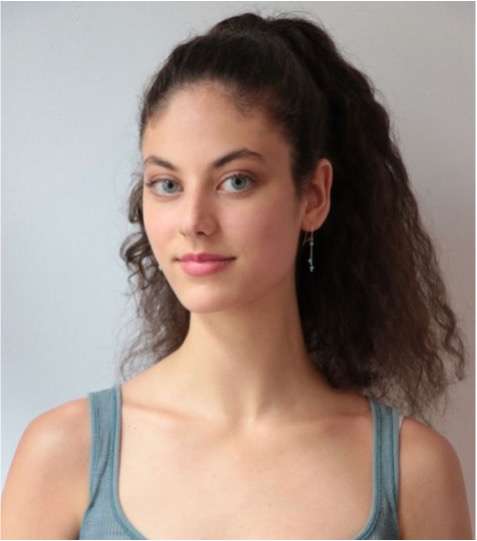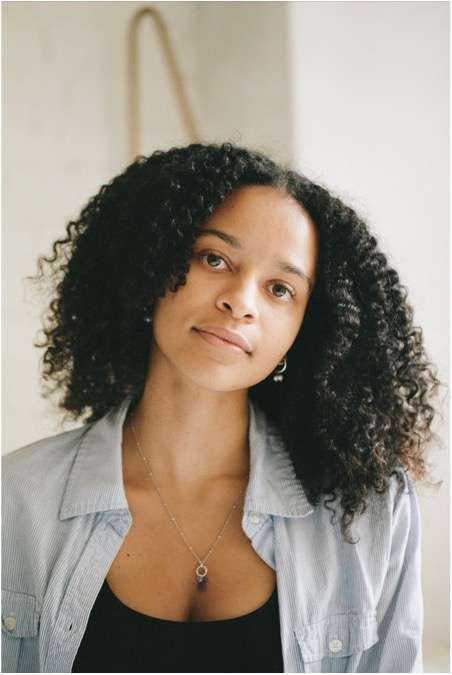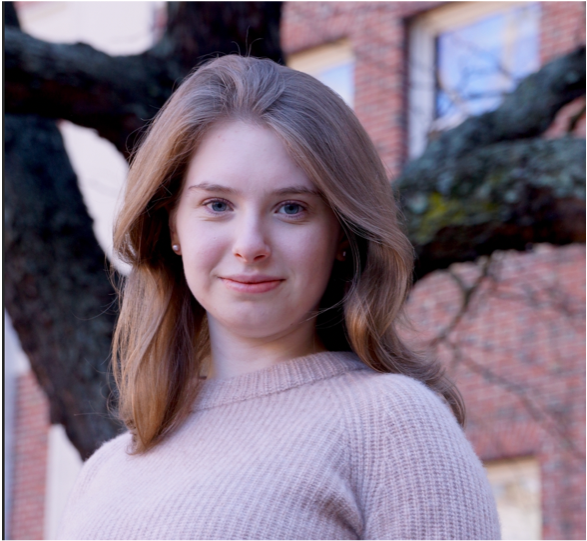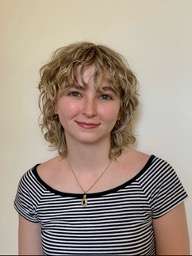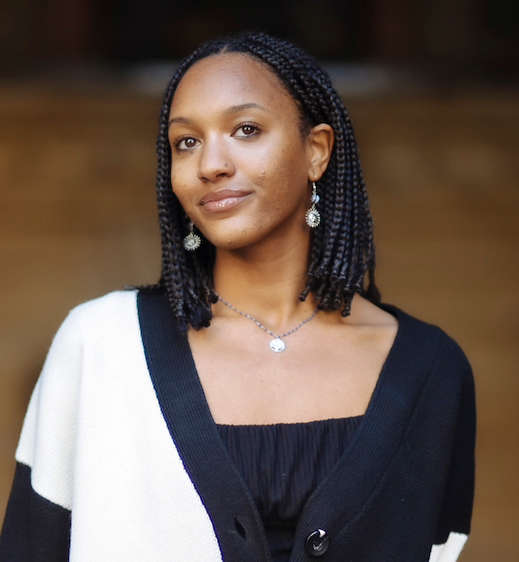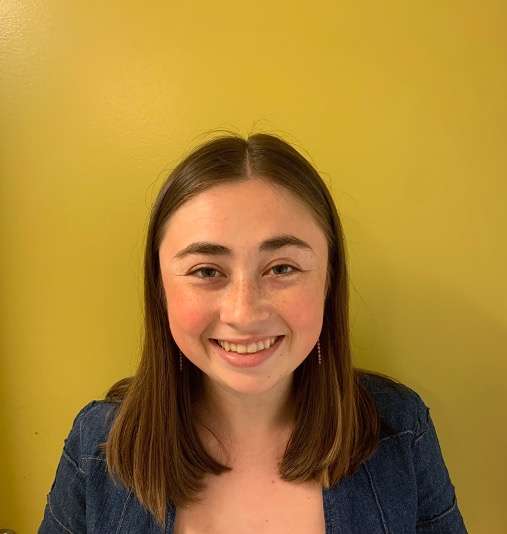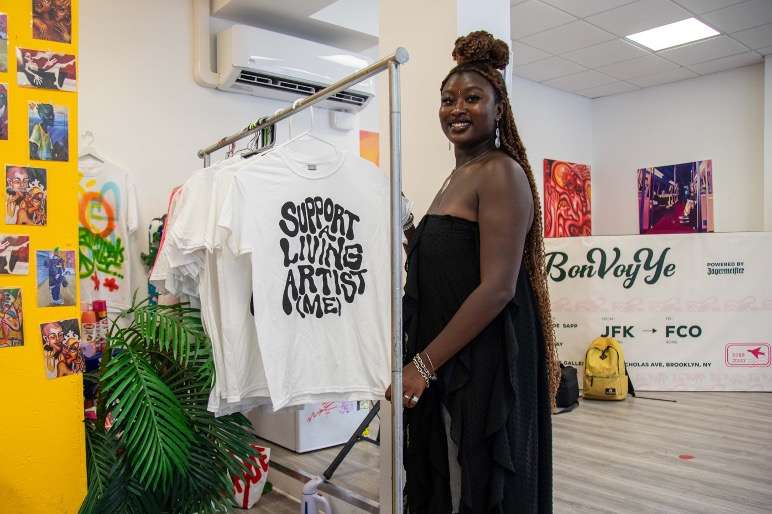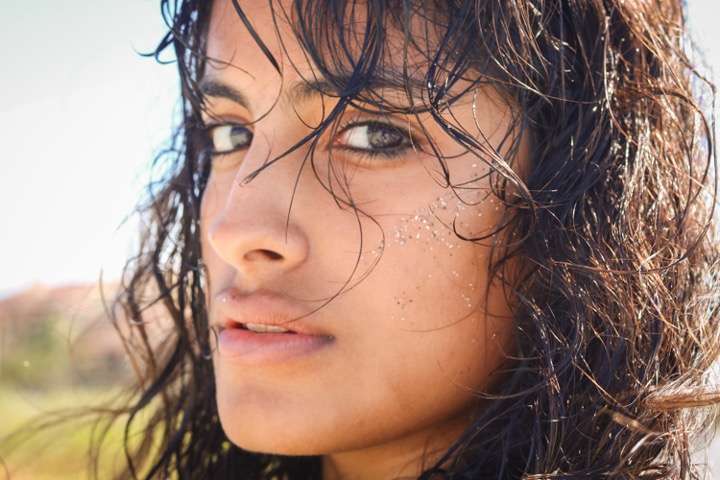 Anna Olivia Sommer '24 (she/her)
Anna Olivia Sommer is a literary intern at The Leshne Agency. Born and raised in Copenhagen, Denmark, Anna Olivia is a rising senior at Barnard pursuing a degree in English with a creative writing concentration, and a minor in anthropology. She previously worked as an assistant to Pulitzer Prize-winning poet Paul Muldoon and as an intern for New York Times bestselling authors Jean Hanff Korelitz and Christina Baker Kline. This summer, Anna spends her workdays reading queries, editing manuscripts, and sitting in on meetings. When she grows up, Anna hopes to be an author.
Zibia Bardin '25 (she/they)
Zibia Bardin is an intern at Killer Films this summer, an independent cinema house in lower Manhattan credited with pioneering New Queer Cinema. Killer has produced masterworks like Larry Clark's Kids, Todd Haynes' Far From Heaven, and more recently, Celine Song's Past Lives. When Zibia grows up, she hopes to be a writer/director. Or something else entirely. She's figuring it out.
Tobi Lee '24 (she/her)
Tobi Lee is a senior at Barnard College studying dance and East Asian studies. Born in NYC, she is exploring the field of urban performing arts nonprofits — how they operate; how to foster accessible, safe spaces; how to engage with the community and generate financial support; and how to empower young rising artists. She is interning at Arts on Site as a House Manager, working directly with performers and being an ambassador of the women-run organization. She is learning to bridge her interests in photography and graphic design with community development via social media. She has also been developing her artist voice as a dancer and is looking forward to creating more cross-genre choreography.
Thaleia Dasberg '24 (she/her)
Thaleia Dasberg, a rising senior from Sarasota, Florida, is a theatre and English double major. She is currently completing a summer internship with New Perspectives Theatre Company, a nonprofit organization dedicated to developing and producing plays by new playwrights, primarily women and people of color. Thaleia spent her junior spring semester in Berlin in a 16-person acting intensive with NYU Tisch, where she studied and practiced acting techniques developed by Stanislavski and Brecht. She is also a professionally trained ballet dancer, having trained with the Sarasota Ballet from the age of 3 through a professional traineeship with the company when she was 17. Thaleia hopes to pursue a career in interdisciplinary performance, weaving together acting, original poetry, and dance, both as a solo artist and as part of a performance collective.
Idea Reid '25 (she/her)
Idea (ee-day-ah) Reid is a 20-year-old student, dancer, and environmental activist from Staten Island, N.Y. She graduated from the Professional Performing Arts High School in NYC, where she became involved in activism through co-founding an environmental justice club. Since then, Reid has spoken at rallies, panels, and symposiums fighting for NYC climate policies. She is currently an active collaborator and intern with the Climate Museum and recently became a part of Staten Island's Environmental Justice Coalition. She hopes to bring attention to the problems and environmental injustice facing NYC communities through her artistry and her passion for the earth. She received her dance education from Staten Island Ballet, Alvin Ailey American Dance Theater and Manhattan Youth Ballet. Reid is currently studying at Barnard College as a dance and psychology major.
 
Camila Grunberg '25 (she/her)
Camila Grunberg is a student at Barnard College of Columbia University pursuing a B.A. in educational atudies with a minor in dance. As part of the GRoWing the Arts Internship Program, she is currently a Production Associate and Social Media Coordinator for Kids Access Press, a press team comprised of kids (ages 10-14) trained to interview and report for various events around New York City. So far, Camila has been part of the producing teams for their participation in the Tribeca Festival, Jimmy Awards, and Broadway Con.
Sabrina Bohn '24 (she/they)
Sabrina Bohn is a rising senior studying Film & Media Studies and American Studies and is originally from St. Louis, Missouri. Passionate about filmmaking and feminism, she currently interns at Women Make Movies in the Outreach and Exhibitions department. Women Make Movies, a feminist nonprofit that supports female and nonbinary filmmakers, embodies an ideal intersection between Sabrina's academic and professional interests. Using the experience in the film industry they are gaining from this internship, Sabrina is also preparing to write a feature screenplay for her senior thesis this year.
Jazze Wingard '26 (she/her)
Jazze Wingard is a 20-year-old student, artist, and yogi from Philadelphia. She is currently studying Sociology and Dance at Barnard College. Having a particular interest in childhood education, Jazze spent her summer interning at Groove With Me Inc., a free dance school for girls in East Harlem. Their mission is to instill confidence and discipline in young, underserved girls. Jazze was given the daily responsibilities of yoga instruction and arts & crafts administration. Thanks to the hands-on nature of this internship, Jazze was able to gain fruitful experience in the realm of childhood education, particularly physical education.
Sophia Sowinski '24 (she/her)
Sophia Sowinski, originally from San Diego, is a rising senior at Barnard College studying Dance and Computational Biology. She currently interns at Arts on Site, a women-led nonprofit that provides accessible performance and creative space/opportunities for local artists. On campus, Sophia is an active member of the dance community and serves on the board of Columbia Ballet Collaborative. During her internship, she is working to combine her experience as an artist with her passion for technology to explore new ways to support emerging artists and push creative boundaries. 
Tomisin Fasosin '25 (she/her)
Tomisin Fasosin is a Nigerian-American fashion stylist from the DMV with experience in social media marketing, content creation, and event management. She is currently attending Barnard College pursuing a degree in Urban Studies and Africana Studies. She was especially interested in the GroWing in the Arts program because of its emphasis on a cross-disciplinary conversation of the arts—which she saw as an opportunity to combine the various artistic skills she held into one internship. This summer, she is interning at SlacHouz, Support A Living Artist Collective, which functions as a studio and living space for recently graduated NYU and Parsons BIPOC artists in Brooklyn. With them, she has created presentations to discuss their outreach strategy across socials and organized a pop-up event to showcase and sell the work of one of the main in-house artists, Yetunde Sapp. She is most proud of the styling she did for a photoshoot to showcase an in-house artists' crochet pieces, which will be featured in the artist's portfolio. She is grateful to the GroWing the Arts program for giving her the resources to be able to focus solely on her craft this summer, and she has been inspired by all the time she has had to cultivate the artistic skills she possesses. In future, she hopes to become a full-time stylist and create a brand out of her work. 
Vanessa Tasé Sueiro '24
Vanessa Tasé Sueiro, a self-proclaimed friend of a friend, is an artist from Cuba based in New York City, where she attends Barnard College and majors in English literature (with a concentration in creative writing) and minors in the Italian language. Her creative work focuses on revealing the ways in which truth should be thrown out entirely in order to tell true stories. Her professional work, better coined philanthropic, lives at the heart of the nonprofit world. Having been on the receiving end of many career-focused organizatons is her hometown of Sarasota, Florida, she has dedicated her extracurricular college career to paying forward the support that has ensured her success. She worked as a Grant Writer for nine months at the Brooklyn-based legal aid organization The Brave House. Currently, she interns at the NYC home of readers and writers, The Center for Fiction, as an Events Production and Media Editing intern thanks to the support of Barnard's GRoWing the Arts program.
About Growing the Arts
GRoWing the Arts recognizes the need to ensure the existence of pipelines of talented students from all backgrounds into arts work. It challenges students to connect their academic coursework with experience in internship and research settings, providing opportunities for productive cross-disciplinary conversations about the lived experience of contemporary arts work.
Selected students have access to an internship stipend and funding for housing. Students can express interest in any field of artistic expression (dance, visual arts, performance arts, writing, etc.). The program requires that students work in arts organizations for 30-35 hours per week from the last week of May until the first week of August (10 weeks). They attend regular all-cohort workshops and programs led by the faculty co-directors and/or staff of Beyond Barnard. These programs include workshops on career skills, alumnae panel discussions, and cross-cohort conversations about ongoing work.
At the conclusion of the program, students present a project of their own design at a conference for all participants, attended by faculty, supervisors, alumnae, and other guests. Questions about participation in GRoWing the Arts can be directed to beyondbarnard@barnard.edu.
About Growing the Arts
GRoWing the Arts is open to current first years, sophomores, and juniors. All majors (and undecided students) are eligible to apply. GRoWing the Arts internships can be at for- or non-profit organizations. International students are eligible, though it is highly recommended to consult with the Office of International Student Affairs to discuss necessary steps regarding Curricular Practical Training.
Application Process
Applications for Summer 2024 will open in February 2024.
Applicants submit a resume and essays that help the selection committee understand why they are a strong fit for the program. Especially strong essays speak specifically to the reasons why a candidate is interested—not just in arts work generally—but in the cross-disciplinary setting of the GRoWing the Arts program in particular. Applications are typically due on the Friday before Spring Break at 5PM Eastern.
Please note: while students are asked to indicate whether they have already been selected for an internship at the time of application, they are not required to have finalized the details by the application deadline. The application will ask applicants to indicate how far along they are in either (a) defining in partnership with faculty and an organization or (b) applying for an internship for which they will use GRoWing the Arts funding.
Students who apply, but are not chosen, for a GRoWing the Arts Internship Grant will automatically be considered for a Beyond Barnard Internship Grant.
Previous Participants
Barnard Graduates
Lauren Belcher, Social Media Assistant, Dr. Martha Eddy

Taylor Bluestine, Communications and Programs Associate, A.I.R. Gallery

Kendall Bottjer, Co-Outreach Coordinator, Columbia Ballet Collaborative

Naomi Coke

Estee Dechtman, Guest Services & Operations Assistant, Disney Theatrical Group

Anna Garrity

Uma Halsted, Artist Studio and Gallery Assistant, Damien Ding at D. D. D. D.

Campbell Ives, Program & Event Intern, Movement Research

Elm McKissick

Isabella Pechaty, Post-Baccalaureate Fellow, Athena Film Festival

Isabella Rafky, Gallery Associate, J. Lohmann Gallery

Amanda Samimi

Yifan Zhong
Current Barnard Students
Rose Elliott '24

Abigail Everett '24

Layla Faraj '25

Tess Inderbitzin '25
Grace Meinzer '24
Annie Poole '24

Isabel Stern '24