Past Leaders of the College
Ella Weed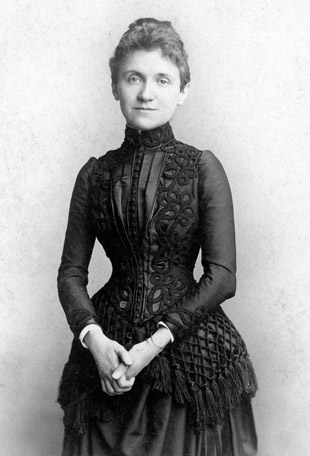 Ella Weed was born on January 27, 1853, in Newburgh, N.Y., the eldest daughter of Jonathan Noyes Weed and Elizabeth Merritt Weed. She attended Miss Mackay's school in Newburgh before attending Vassar College, where she wrote for the Vassar Miscellany, helping to establish the publication's superior reputation. After graduating with honors in 1873, she went to Springfield, Ohio, to teach at an all-girls school, specializing in preparing students for Vassar. In 1882, she returned to New York to teach at her former school, Miss Mackay's, and in 1884, she became head of the day school at the Anne Brown School in New York City.

Annie Nathan Meyer sought Weed's assistance when she wanted to establish an annex to Columbia for women. She hoped to replace the existing Collegiate Course for Women, which did not allow women to attend lectures but required that they complete the same work at the same standards as the male students who did go to lectures. Weed's contacts at the Anne Brown School were socially prominent, and she was able to get the signatures of significant New Yorkers on a petition to Columbia University trustees. Thus, Barnard College was founded.

Weed was an essential part of establishing Barnard's standards and reputation early on. She was a member of the Board of Trustees as chairman of the academic committee, performing the academic duties of dean, while still remaining in her position at the Anne Brown School. Among the women she recruited for the original board were three other Vassar graduates. She also helped with public relations and fundraising for the college. Weed believed in high standards, which became evident in the various ways she shaped the Barnard education. She established a Greek entrance requirement to mirror that of Columbia College. She also believed that it was important to have a breadth of knowledge and therefore did not allow students to specialize in any area, with the exception of the sciences. Additionally, she did not allow students to transfer into the College so that all Barnard graduates would receive a Barnard-only education, and to further ensure standards she insisted that Columbia supervise all instruction at Barnard, winning the cooperation of Columbia's faculty and administration. Ella Weed's determination that women should be equipped with the tools they needed to fully realize their abilities made her an important figure in women's education and in Barnard history. Weed died in 1894.
Emily James Smith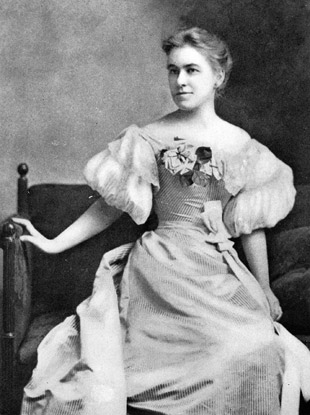 Twenty-nine-year-old Emily James Smith became the second dean of Barnard College in 1894, when it was still at its original location of 343 Madison Avenue. Her wise manner and strong determination aided her in setting the foundation for Barnard's sound curriculum and its commitment to assembling an excellent academic staff.

Smith graduated from Bryn Mawr with its first class and went on to become one of the first women to study at Girton College of Cambridge, later becoming a distinguished scholar of Greek at the University of Chicago. Her mastery of the classics allowed her to become personally involved in the education of Barnard students, teaching Homer to first-years and Plato to sophomores. Through her interactions with students and her deep involvement in the College's everyday affairs, Smith successfully molded the school's character, setting the pattern for its place in the larger university system.

Under Smith, the College moved to its current Morningside Heights location, with one block of land where Milbank, Fiske, and Brinckerhoff Halls were constructed. With this move, she fought for Barnard's rights to offer classes that Columbia did not, and in 1898, Smith was able to secure Barnard alumnae representation on the Board of Trustees at Columbia. Two years later, Smith, who got on famously with Columbia president Seth Low, renegotiated Barnard's terms with Columbia, whereby Barnard was given representation on the University Council, Barnard faculty appointments were made by the University, which continued to grant all degrees, Barnard students were allowed to take some Columbia graduate courses, and Barnard could expand in any direction it saw fit. This agreement made Barnard the only women's college in the country at the time that could act independently while allowing its students open access to one of the nation's leading universities. Barnard was responsible for its own finances, and the College, like a modern woman, paid its own way.

Smith's marriage to famed publisher George Haven Putnam proved that a woman was capable of successfully combining a happy marriage with a successful career and helped make her a role model to her students. Smith's term as dean ended on February 1, 1900, when she resigned due to her pregnancy. She returned to the College as a part-time lecturer from 1914 to 1930 and remained a presence in Barnard's development.
Laura Drake Gill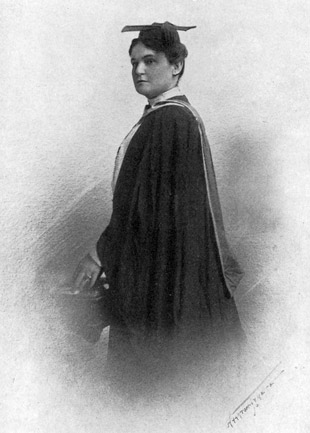 Laura Drake Gill, the third dean of Barnard College, was born in Chesterville, Maine. She attended Smith College, specializing in mathematics, and received a bachelor's degree in 1881 and a master's degree in 1885. She later became president of the Smith alumnae association. After further study in Europe at the University of Geneva in Switzerland, the University of Leipzig in Germany, and the Sorbonne in France, she received a doctorate degree in civil law from the University of the South. Excepting the time she took off to pursue her master's degree and advanced study in Europe, Gill taught mathematics at Miss Capen's School in Northampton, Massachusetts, where Smith is located, from 1881 to 1898.

In 1898, at the outbreak of the Spanish-American War, Gill joined the Red Cross and was among the first group of nurses sent to Cuba. She was put in charge of hospital affairs in Cuba, a position she later continued in New York and Tennessee, selecting and placing nurses in army hospitals. Gill was also in charge of the Cuban Orphan Society, where she helped to secure homes and education for orphans. Her work in Cuba established her reputation as both an educator and a leader, and in 1901 she was appointed dean of Barnard College.

Under Gill, Barnard's campus expanded in size to three and a half acres, after a generous donation by Elizabeth Milbank Anderson, who also donated Milbank Hall. Barnard's endowment also grew to over half a million dollars, thanks in part to John D. Rockefeller. Barnard's enrollment increased, necessitating the building of Brooks Hall, a residence hall. During this time, Barnard's Greek Games were started. Gill's relations with Columbia president Nicholas Murray Butler became increasingly strained, and in 1907 she resigned as dean.
Virginia Gildersleeve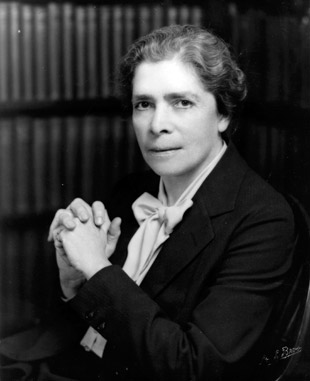 Virginia Crocheron Gildersleeve was born in 1877, the daughter of Judge Henry Alger Gildersleeve and Virginia Crocheron, and grew up in New York City. She attended Barnard College, continuing to commute and live at home with her parents for years, even after she was appointed dean of the College. She later moved into a duplex apartment on campus, where the Vagelos Alumnae Center is now housed. She graduated first in her class in 1899 and immediately enrolled in graduate school at Columbia, where she received a master's in history in 1900 and a Ph.D. in English in 1909. She taught at both Columbia and Barnard before being appointed assistant professor of English at Barnard. In 1911, Columbia University president Nicholas Murray Butler, her former professor at Barnard, made her dean. Despite the wishes of parents and the Board of Trustees, Gildersleeve urged students to resist being closed-minded, telling them to avoid believing only official propaganda and discounting other views. "More than anything else in the world," she said, "I want to preserve for Barnard the utmost freedom of discussion, and I ask the cooperation of all in preserving this freedom."

Gildersleeve fought for the rights of Barnard students and female students everywhere. Thanks to her work, Columbia's professional schools, such as the School of Journalism, were opened to women. Later, she also fought to open the medical, law, and engineering schools to women. In 1924 she formed the Seven Sisters association with Barnard, Bryn Mawr, Mount Holyoke, Radcliffe, Smith, Vassar, and Wellesley. Gildersleeve helped women to gain places in the sciences during World War II, arguing that highly trained scientists were needed to win the war and that without female scientists, the country would not have enough. As a result of the war and Gildersleeve's work, many Barnard graduates were able to find jobs. Gildersleeve even helped to found the women's branch of the U.S. Naval Reserve (WAVES), and in 1945 she was appointed by President Roosevelt to the United States delegation to author the United Nations Charter, where she insisted on the creation of the Commission on Human Rights (which later produced the Declaration of Human Rights). She also served as chair of the American Council on Education and twice as president of the International Federation of University Women.

Gildersleeve also fought for the rights of married women at Barnard, believing that a woman's marital status was personal and should not affect her employment. In the 1910s, the New York City public schools did not allow married women to teach, and in 1906 Barnard dean Laura Drake Gill had forced physicist Harriet Brooks to resign when Brooks announced that she was getting married. Under Dean Gildersleeve, married women and even mothers were allowed on the faculty. She also saw the injustice in allowing faculty members paid leaves of absence for being ill but not allowing new mothers the same benefits. She persuaded the Board of Trustees to allow new mothers a one-term leave of absence with full pay or a full year off with half pay. In 1947, after achieving much for the College, she ended her tenure as dean after 36 years of service. She retired to Cape Cod with her partner, Barnard English professor Elizabeth Reynard. There she wrote her two memoirs, Many a Good Crusade and A Hoard for Winter. She died in 1965.
Millicent Carey McIntosh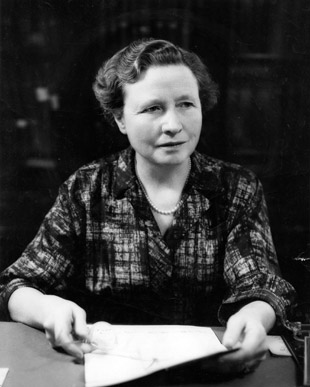 A native of Baltimore, Millicent McIntosh was chosen from more than 60 candidates to become the fifth dean of Barnard in October 1947. She was later made the first president of Barnard College in 1952. The shift from dean to president was done at the urging of foundation officials whom she approached on behalf of Barnard and with the approval of Columbia. Serving in these roles until 1962, McIntosh was one of the most beloved and inspiring of all of Barnard's leaders, with her friendly and approachable demeanor prompting many to address her as "Mrs. Mac." Her achievements as dean are numerous, for McIntosh sought to advance the education of women and firmly believed that one needed training as a scholar in order to fulfill one's role as a person.

Married to pediatrician Rustin McIntosh and the mother of four sons and one daughter, McIntosh was the first dean of the Seven Sisters colleges to be both a wife and a mother. A graduate and later a teacher and acting dean of Bryn Mawr, McIntosh received her Ph.D. in English from Johns Hopkins and served as the head of the Brearley School for Girls for 17 years. In her tenure at Barnard, she took on the monumental task of procuring greater funding so that Barnard could renovate and increase space and salaries. She initiated Operation Bootstrap, a development fund campaign that, with help from donors like John D. Rockefeller and Barnard alumnae, raised $1.7 million for the remodeling of Milbank Hall, which included the addition of the Minor Latham Playhouse in 1953; the building of Lehman Hall in 1959, with its library and classrooms; and the construction of Reid Hall in September 1961. McIntosh was also instrumental in centralizing all gifts to Barnard through the Barnard Fund and in forming the first long-range development plans of the College. She worked well with successive Columbia presidents Dwight D. Eisenhower and Grayson Kirk and advocated strongly for greater cooperation with Columbia in a way that allowed Barnard to maintain its integrity and independence.

Although McIntosh believed that happiness and fulfillment may or may not lie in a career, her successful balance of marriage, children, and career made her a role model for her students. She saw education as a way to prepare young women for the complicated balancing act that was life.
Rosemary Park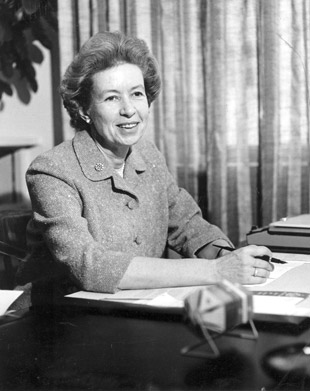 Rosemary Park became president of Barnard College after the retirement of Millicent McIntosh in 1962. Her father, Dr. J. Edward Park, was president of Wheaton College, and, at the time she became president of Barnard, her brother was president of Simmons College in Boston. She graduated summa cum laude from Radcliffe College, majoring in German, in 1928, and in 1929 she received her master's degree. She studied in Germany at the University of Bonn and the University of Cologne, from where she earned her Ph.D. in 1934. She taught German at Wheaton and then later at Connecticut College. There, she held a series of different positions: dean of freshmen, academic dean, acting president, and president. While at Connecticut College, which was at the time a women's college, she established Connecticut College for Men and then later admitted men as graduate students. She served as president there from 1947 to 1962, strengthening the curriculum, adding new buildings, and raising large amounts of funds.

She continued similar work at Barnard. Park encouraged Barnard women to pursue the sciences and fought for Barnard to have its own new science laboratory, despite discouragement from Columbia, which felt that its labs were sufficient. She believed that by not having its own lab, Barnard would be conveying the message "that it didn't believe in science for women." Furthermore, she encouraged women to study subjects such as advanced mathematics and foreign languages in order to help fill society's need for scientists and linguists. In 1965 she married Milton Vasil Anastos, a professor of Byzantine Greek, and resigned from Barnard in 1967 to be with him at UCLA. There she held several major administrative posts and helped to establish the Plato Society, an academic program for people who had retired. Park was a member of the society, actively taking courses until her death in 2004 at the age of 97.
Martha Peterson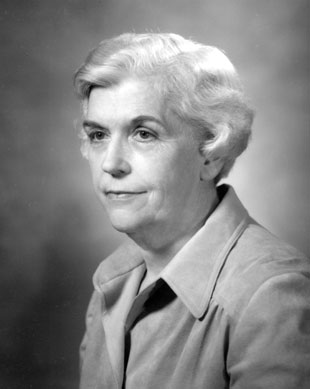 Martha Peterson, president of Barnard from 1967 to 1975, was chosen after a nationwide search. The first Midwesterner to head Barnard, Peterson was described as being straightforward, down-to-earth, and very warm. She led the college through difficult years, when demonstrations and protests against the Vietnam War were raging all around. Rather than stifle her students and ignore their political beliefs, she decided to hold a town hall meeting to let the students speak their minds. She approved of a student's right to protest, until the protest became negative and self-defeating. She also recognized the value of having student input on decision-making committees. Her belief was that administrative changes should come about through agreements based on the participation of students, faculty, and trustees.

Born in 1916 in Jamestown, Kansas, Peterson graduated from the University of Kansas in 1937 and received her master's degree in educational psychology from the University of Kansas in 1943. She became the dean of women at the University of Kansas in 1952 and later took on a similar role at the University of Wisconsin. With a doctorate in educational psychology at the University of Kansas completed in 1959, she arrived at Barnard as a highly respected academic administrator, who had experience working with and handling the needs of female students. She left Barnard in 1975 to become president of Beloit College in Wisconsin. This came at the urging of the College's Trustees, some faulting her for running successive annual deficits, others for what they saw as her accommodationist approach to Columbia. Her presidency of Beloit was a success.

While at Barnard, Peterson successfully defended Barnard's interests in its relations with Columbia by arguing to expand cross-registration so that students of both could take an unlimited number of courses at either school, regularizing the College's relationship with the University in regard to payment for the use of Columbia's facilities. Throughout her tenure, she was able to maintain Barnard's stability in troubled times, while increasing its luster as a top women's college. She died in 2006.
Jacquelyn Mattfeld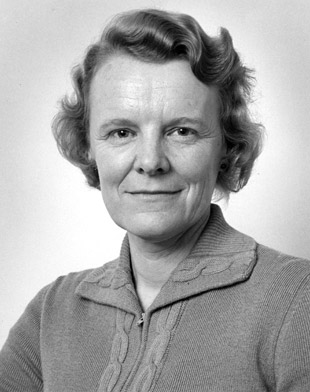 Jacquelyn Mattfeld took office as president of Barnard on July 1, 1976, at the age of 50. At that point, the College was being eyed acquisitively by Columbia University.

Born on October 5, 1925, in Baltimore, Mattfeld received a diploma from the Peabody Conservatory of Music in 1947 and her bachelor's degree from Goucher College in 1948. She went on to earn her Ph.D. from Yale in 1959. Later, as associate dean of student affairs at MIT, she was responsible for the affairs of both graduate and undergraduate females. Mattfeld also served as provost and dean of faculty at Sarah Lawrence College in 1965, as part of the Brown University faculty in 1971, and as dean at Brown in 1974.

Mattfeld's tenure as president coincided with years of maximum tension between Barnard and Columbia over a possible merger, and in many ways, she was not well suited to navigate this rough terrain. Her relationship with Columbia University president William J. McGill was strained and unproductive from the outset, and negotiations broke off shortly into her term. What Mattfeld did accomplish was to balance the budget and to reduce the gap between the salaries paid to Columbia and Barnard faculty.  Nonetheless, she was dismissed by the Barnard Board of Trustees in 1980, to be replaced by the board's youngest member, Ellen Futter, who had the somewhat easier challenge of dealing with her one-time law professor and new Columbia president, Michael I. Sovern.
Ellen V. Futter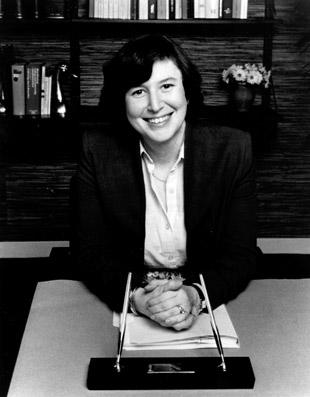 In May 1981, Trustee Ellen V. Futter was named the ninth leader and fifth president of Barnard College, a post she held for 13 years. She had been named acting president in July 1980. A native New Yorker, Futter graduated Phi Beta Kappa and magna cum laude from Barnard in 1971. She earned her J.D. from Columbia in 1974. Elected to the Board of Trustees as a student representative, Futter was eventually elected to a full membership on the board in 1972.

At the time of Futter's inauguration at Barnard, she was, at the age of 31, the youngest person ever to assume the presidency of a major American college. Barnard survived the difficult decade of the 1980s under her determined leadership. She preserved Barnard's independence from Columbia when President Michael Sovern announced that that Columbia College would begin admitting women in 1983, and in light of the decision, Futter helped establish a new affiliation accord. She launched a major fundraising campaign, accepted the recommendation of a faculty committee on a maternity- and parental-leave policy in 1985, and in a most daring decision, embarked on the construction of a new dormitory — Centennial Hall at its opening in 1988, renamed Sulzberger Hall in 1991 — for which Barnard did not yet have the funds. Among her accomplishments was the launch of a sweeping curricular review that led to the creation of the First-Year Seminar Program and greater attention to quantitative reasoning. She was a provocateur for change, advancing the institution while staying true to its history and its mission.

In 1993, she left Barnard to become president of the American Museum of Natural History, a position she continues to hold. Futter is also a fellow of the American Academy of Arts and Sciences and a member of the Council on Foreign Relations. Widely recognized as a dynamic voice for education, she has been awarded numerous honorary degrees and is the recipient of the National Institute of Social Sciences' Gold Medal Award and the National Organization of Women's Eleanor Roosevelt Leadership Award. In 2009, she was elected to the American Philosophical Society.
Judith R. Shapiro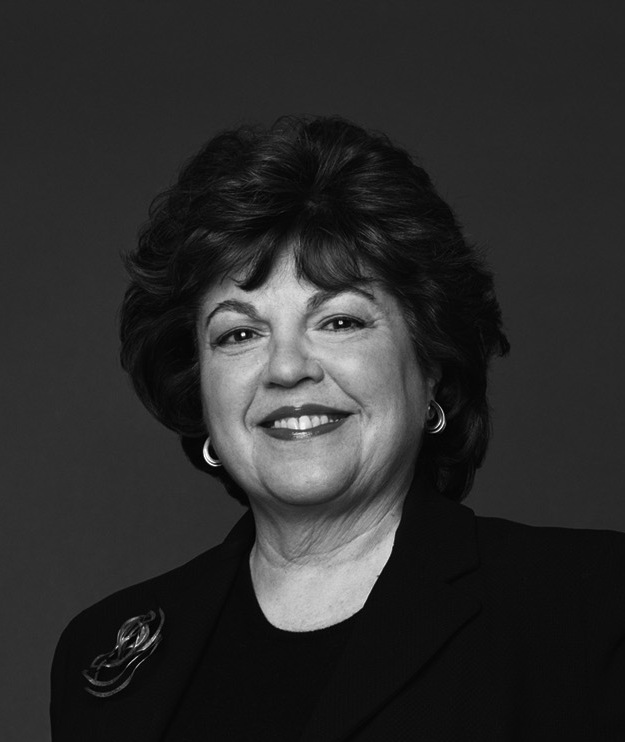 Judith Shapiro came to the College in 1994, the first Barnard president to be educated in the New York City public school system. Shapiro graduated magna cum laude from Brandeis University and earned her Ph.D. from Columbia University. In 1970, she became the first woman to be appointed to the department of anthropology at the University of Chicago, before joining the Bryn Mawr faculty in 1975. She became chair of Bryn Mawr's anthropology department and then acting dean, before becoming provost in 1986, a position in which she remained for eight years. A renowned anthropologist, her scholarly work has been in the areas of gender differences, social organization, cultural theory, and missionization.

Under President Shapiro, Barnard College made transformative advances in several different areas. Applications more than doubled, making Barnard the most selective women's college in the country by the end of her tenure. Additionally, the College became more financially secure than it had ever been, more than doubling its endowment to $171 million and doubling the amount of alumnae who made gifts to the College. The College curriculum was also refined under Shapiro, establishing "The Nine Ways of Knowing." She was also dedicated to enhancing the use of technology in the classroom. Under Shapiro's leadership, Barnard began a major building and restoration project, which included the construction of the Diana Center.

During her tenure at Barnard, Shapiro served on the Board of the Fund for the City of New York, was a partner in the New York City Partnership and Chamber of Commerce, and served on the New York State Leadership Council for the development of a Women's Museum in New York City. In 2003, she forged a partnership with the revived New York City Women's Commission with the support of Mayor Michael Bloomberg.

Shapiro's views on higher education have been widely published in The New York Times, The Chronicle of Higher Education, The Boston Globe, and U.S. News and World Report. She was named one of Vanity Fair's "200 Most Influential Women in America" in 1998. In December 2002, she received the National Institute of Social Sciences' Gold Medal Award for her contributions as a leader in higher education for women. In 2003, she was elected to membership in the American Philosophical Society, and she is also a member of the American Academy of Arts and Sciences.

In July 2013, Judith Shapiro became president of the Teagle Foundation. She is also resident and professor of anthropology emerita of Barnard College and professor of anthropology emerita at Bryn Mawr College.
Debora L. Spar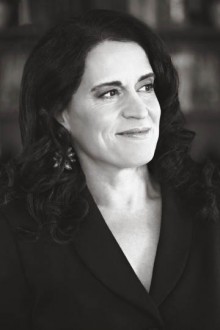 Debora L. Spar, a vocal proponent of women's education and leadership, was inaugurated in 2008 as the seventh president of Barnard College. In March 2017, Spar left Barnard to become president and chief executive officer of Lincoln Center, the first woman to serve in that role.

Spar received her bachelor's degree from Georgetown University's School of Foreign Service, and her master's and Ph.D. in government from Harvard University. Prior to coming to Barnard, she was the Spangler Family Professor at Harvard Business School, where she also served as senior associate dean for faculty research and development and taught courses on the politics of international business, comparative capitalism, and economic development.

Spar's scholarly research has focused on issues that sit at the confluence of business, technology, and society. She is the author of numerous books, including Wonder Women: Sex, Power, and the Quest for Perfection (2013), The Baby Business: How Money, Science, and Politics Drive the Commerce of Conception (2006), and Ruling the Waves: Cycles of Invention, Chaos, and Wealth from the Compass to the Internet (2001). She is a member of the Academy of Arts and Sciences and serves as a director of Goldman Sachs and a trustee of the Howard Hughes Medical Institute.

During her nearly nine-year tenure at Barnard, applications to the College increased by over 50%, the percentage of international students on campus more than doubled, and the percentage of students of color rose from one-third to nearly one-half. Spar was instrumental in the development of the new Foundations curriculum, as well as the planning for Barnard's new Milstein Center, which opened in 2018. In 2015, she led the historic move to broaden Barnard's admissions policy to include transgender women.

From the start, Spar spearheaded initiatives that highlight women's leadership and advancement. In 2009, she created the Athena Center for Leadership, an interdisciplinary center devoted to the theory and practice of women's leadership, and Barnard's annual Global Symposium series, in which high-profile leaders gathered to discuss the ways in which women shape their regions of the world. During Spar's tenure, the College hosted a wide range of luminaries — including President Obama, Secretary Clinton, Elie Wiesel, Oprah Winfrey, Gloria Steinem, and Leymah Gbowee — highlighting Barnard's role as an exceptional place to address issues of importance to women, education, and society.
Sian Leah Beilock
Image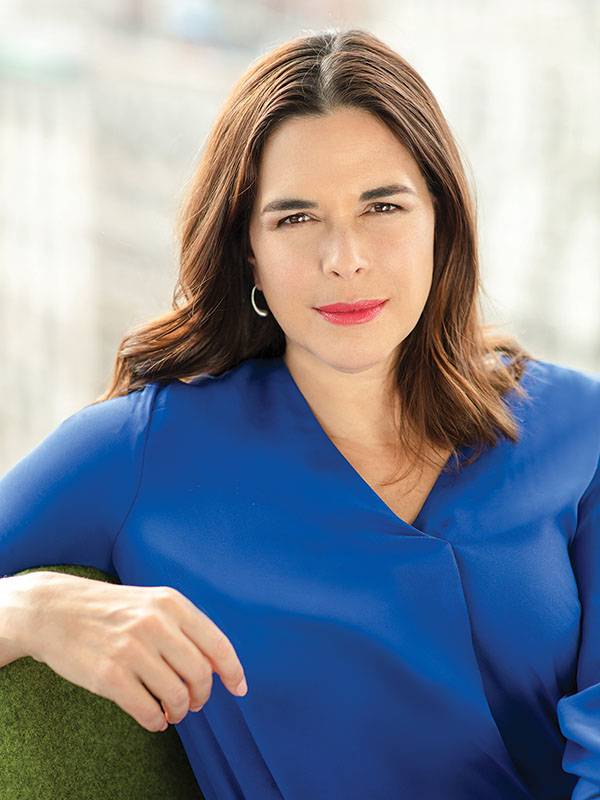 A cognitive scientist by training, Sian Leah Beilock focused on developing Barnard as a singular institution.
She raised the College's eminence in math, science, and technology to parallel its renown in the arts and humanities. Building on Barnard's unique relationship with Columbia University, Beilock increased the options for students to transition directly from the College into a range of master's programs at Columbia, including international relations, public health, computer science, and engineering.
She also worked to bridge the gap between college and life after college through the innovative Beyond Barnard office; to amplify the importance of health and wellness through the opening of the Francine A. LeFrak Foundation Center for Well-Being; and to ensure that Barnard continues to attract a highly diverse student body that is deeply engaged with all that the College and the City of New York have to offer.

Prior to her appointment as Barnard's eighth president in 2017, Beilock spent twelve years at the University of Chicago. As the Stella M. Rowley Professor of Psychology and a member of the Committee on Education, she specialized in how children and adults learn and perform at their best, especially under stress.

In her research, Beilock focuses specifically on success in math and science for women and girls, and how performance anxiety can either be exacerbated or alleviated by teachers, parents, and peers. She is the author of two books that have been published in more than a dozen languages—the critically acclaimed Choke: What the Secrets of the Brain Reveal about Getting It Right When You Have To (2010) and How the Body Knows Its Mind: The Surprising Power of the Physical Environment to Influence How You Think and Feel (2015).
Beilock earned her Bachelor of Science in cognitive science from the University of California, San Diego, and doctorates of philosophy in both kinesiology and psychology from Michigan State University. After six years at Barnard, she left in 2023 to become Dartmouth University's first female president.