Leaves of Absence and Returns
This information applies only to continuing students. Entering first-year or transfer students should refer to the Admissions website and contact your Admissions rep if you have questions.
Barnard students who are considering taking a leave of absence should work with Dean Rebecca Grabiner, who serves as the College's Case Manager, as well as Senior Class Dean. Here is some general information about leaves of absence, but for specific questions, contact Dean Grabiner: schedule an appointment or email leavesandreturns@barnard.edu.
Leave of Absence

If a situation or opportunity arises in which a student, in conversation with their adviser, the Case Manager, and/or the Dean for Academic Planning and Class Advising, decides that they would like to take a leave of absence from a semester of coursework and for an extended time, the student may opt for a general Leave of Absence, or a Medical/Mental Health Leave of Absence, depending on the nature of the leave.
The student must make an appointment with the Case Manager or the Dean for Academic Planning and Class Advising to discuss their specific situation and to review the terms of a leave of absence. Degree progress and financial aid implications should be considered as part of a decision to withdraw.

Required leave 

Please note: General Leaves or Medical/Mental Health Leaves are not the same as a required leave, in which a student is required to leave the college for a year or a semester due to lack of satisfactory academic progress.
Students required to leave due to academic performance are notified of their separation from the college by the Committee on Programs and Academic Standing, and have slightly different requirements for return. All leaves of absence are noted by the College in a student's permanent educational record. The date of the leave will occur in the transcript if the leave occurred during a semester in progress. The leave begins on the date the student last attended class.
Case Manager Rebecca Grabiner
Image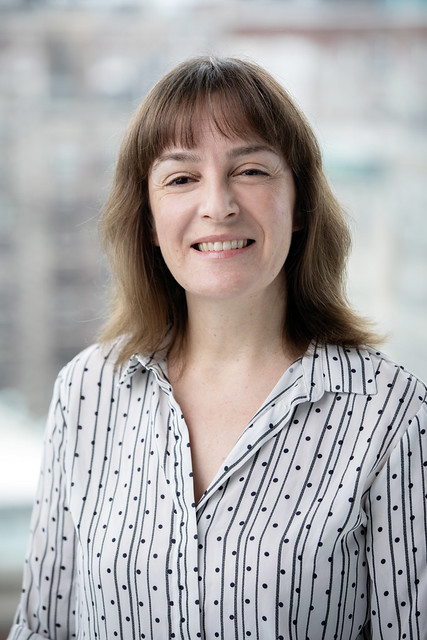 About Me
I am a native of Claremont, California, and have been at Barnard since the summer of 2014. Prior to joining Barnard I worked for 10 years at the Jewish Theological Seminary. I earned a bachelor's degree in Romance Languages and Literatures from the University of Chicago, a master's degree in Jewish Studies from the Jewish Theological Seminary and a master's degree in social work from Columbia University. 
In my spare time, I like to read all kinds of fiction, ride my bike, go to the theater, and do a little amateur birdwatching in our city parks. In addition to serving as the College's Case Manager, I am also the Senior Class Dean.
I look forward to assisting you - come by and see me!
Senior Class Dean and Case Manager
Rebecca Grabiner
Leave of Absence and Returns: Key Information and Dates
| Type of Leave | Case Manager Meeting | Notice of Leave of Absence Form | Medical and Mental Health Leave of Absence Form | Campus Housing Cancellation Form |
| --- | --- | --- | --- | --- |
| Personal | ✓ | ✓ | | If applicable you can find the form here |
| Medical/Mental Health | ✓ | ✓ | ✓ | If applicable you can find the form here |
| | | | | |
| Things to know | Set up a meeting when interested on taking a leave. Note: Meeting needs to occur in order to gain access to the notice of leave of absence form. | You can submit the form at any point, whether that is during or at the end of a semester, to indicate when you would like to take a leave of absence. | Submit within 30 days of the student's departure. | Refer to the link above for form dates. |
Type of Leave

Intent to Return Form

Request to Return Form

Case Manager Meeting

Medical and Mental Health Form

Written evidence that you have complied with all conditions specified for your return

Requesting Housing Application

Personal

✓

✓
✓
If applicable you can find the form here

Medical/Mental Health

✓

✓
✓
✓
If applicable you can find the form here
Required Leave
✓
✓
✓
✓
If applicable you can find the form here

Things to know

Submit if your Barnard login credentials are not active.

For a Spring return: November 1

For a Summer return: March 1

For a Fall return: June 1

Set up required meeting when interested on returning from a leave.

For a Spring return: November 1

For a Summer return: March 1

For a Fall return: June 1

e.g.: official transcripts, summer approval forms, etc. and employment verification letter on letterhead, W2 forms, etc., to the Registrar.

For a Spring return: November 1

For a Fall return: June 1