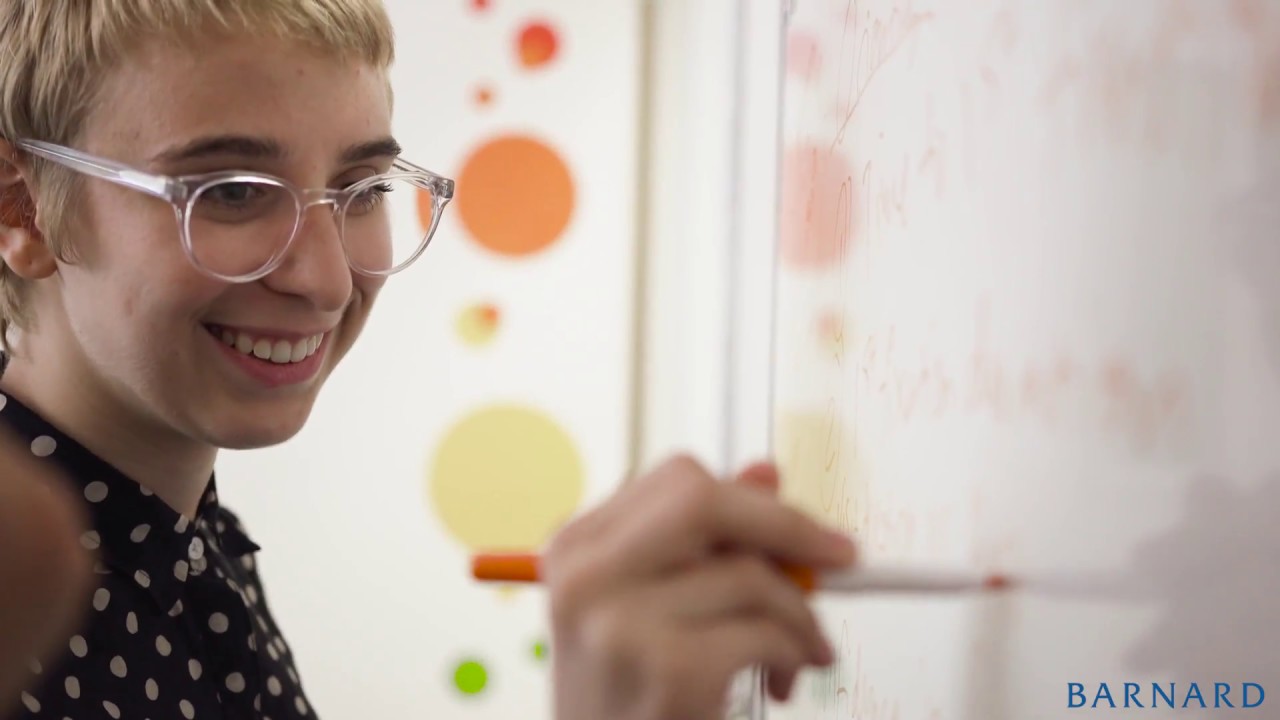 All participants in SRI receive funding for their research. In 2022, student researchers in SRI received a stipend of $6,000. SRI students also have access to subsidized on-campus housing for the duration of the 10-week program. Student financial support for the Summer Research Institute is derived from a combination of grants and programs, as well as the generosity of many individual donors.
Please note:
As mentioned above, all students accepted to SRI receive funding for their research—regardless of whether their faculty mentor is able to support them.
The source of that funding varies from student to student. Most are supported by Barnard directly. Others are supported by departmental funds, government grants, sources provided by their faculty mentor, or other awards that may have additional applications (see below).
Each year, students are also encouraged to apply for special funding sources (which may have specific application deadlines). Frequently, these special funding sources may provide additional funds to support housing costs; or connect students to smaller cohorts of students; or are simply valuable to include on a resume (examples below).
Students can receive SRI funding to work in laboratories at Barnard or other colleges, institutions, and universities in New York City and the New York Metropolitan Area.
In cases where a student is accepted to SRI and their faculty mentor can provide partial funding, a student will receive the remainder of their SRI funding directly from Barnard. 
All students should discuss whether their mentor has funding to support them when talking about the possibility of joining their lab.
Details about additional opportunities and funding sources are below.
If you are at all concerned about the process, we encourage you to stay in touch with your department's Faculty SRI Representative (and to ask questions at sri@barnard.edu)!
Securing Funding for the SRI
Most students in SRI receive funding directly through their affiliated department. The faculty in each department allocate and make decisions about these funds (which are provided to the departments by the Office of the Provost), based on the availability of slots for SRI students.
Many students working with Barnard faculty receive funding directly from their faculty mentor, typically because the mentor's research is supported by an individual grant. You can talk with your mentor to ask if this is the case.
External mentors—that is, faculty whose academic home is somewhere other than Barnard—may be able to fund their students directly (either partially or entirely). They may be funded by a grant that provides support for undergraduate research assistants; or perhaps they have access to funds through their home institution. In all cases, if you are approaching an external faculty mentor to ask about the possibility of mentorship, you should always feel comfortable asking whether the mentor has the capacity to fund all or part of your research.
When you apply to SRI as the mentee of an external mentor, we'll ask whether that faculty mentor has the ability to support your work. The availability of external funding does not affect your application. It merely helps the Planning Committee understand what funds might be coming from external sources. See our FAQ on Finding a Mentor for tips on having this conversation about asking for funding.
As we note below, there are a few other awards and programs that students annually pursue to fund their research. These are distinguished awards and we always encourage students to apply! You can ask questions about these programs at sri@barnard.edu.
Selected Funding Sources with Additional Applications
Fellows must be from under-represented communities and be conducting research in New York City. For details, click here. You may also contact Jemima Gedeon in the Dean of Studies Office (jgedeon@barnard.edu).
The Lamont-Doherty Summer Intern Program offers the chance to experience scientific research as an undergraduate.
Applicants should have an interest in conducting research in the Earth or ocean sciences. Two previous Earth- or ocean-science courses are desirable if they are available to the student. All students are required to have at least one year of calculus. Students choosing research in geochemistry and chemical oceanography are required to have at least two semesters of college-level chemistry. Students choosing research in marine biology are required to have at least two semesters of college-level biology. Students choosing research in geophysics should have at least three semesters of college-level physics.
The Program to Inspire Minority and Underserved Undergraduates in Environmental Health Science Research (PrIMER) is a research program for full-time, undergraduate underrepresented minority, and underserved students who are typically underrepresented in STEM fields. PrIMER is funded by the National Institute for Environmental Health Sciences and provides research trainees the opportunity to gain valuable research experience in environmental health sciences. Students from Colleges and Universities in the New York City area are eligible to participate.
As a reminder, the PrIMER (Program to Inspire Minority and Underserved Undergraduates in Environmental Health Research). This is an exciting, paid opportunity for undergraduate students at local NYC schools to conduct research at (on site) at Columbia University starting in Summer, 2023.
The priority application deadline for this program is February 15th and application details are available at this link. Students are encouraged to apply as soon as they are able. Here's some additional program information that might also be helpful:
Professor Mia Minen at NYU Langone—herself a Barnard alum and perennial mentor of SRI students—has reached out about the "Building Research Aspirations in Neurology (BRAIN) Program." It is an intensive, hands-on research experience to support the development of future clinician-scientists in neurology. It focuses on undergraduate students from populations typically under-represented in neurology (for example, individuals who identify as under-represented minorities; first generation undergraduate students, and individuals who identify as having a disability). Selected students will begin their work in Summer 2023, and stay with the lab through Spring 2024. They will complete formal training in research design and methodology, present their results at the NYU Neurology Research Symposium, observe medical students and neurology residency training, and complete career and professional development. Interested students should contact Alexis George (Alexis.George@nyulangone.org).