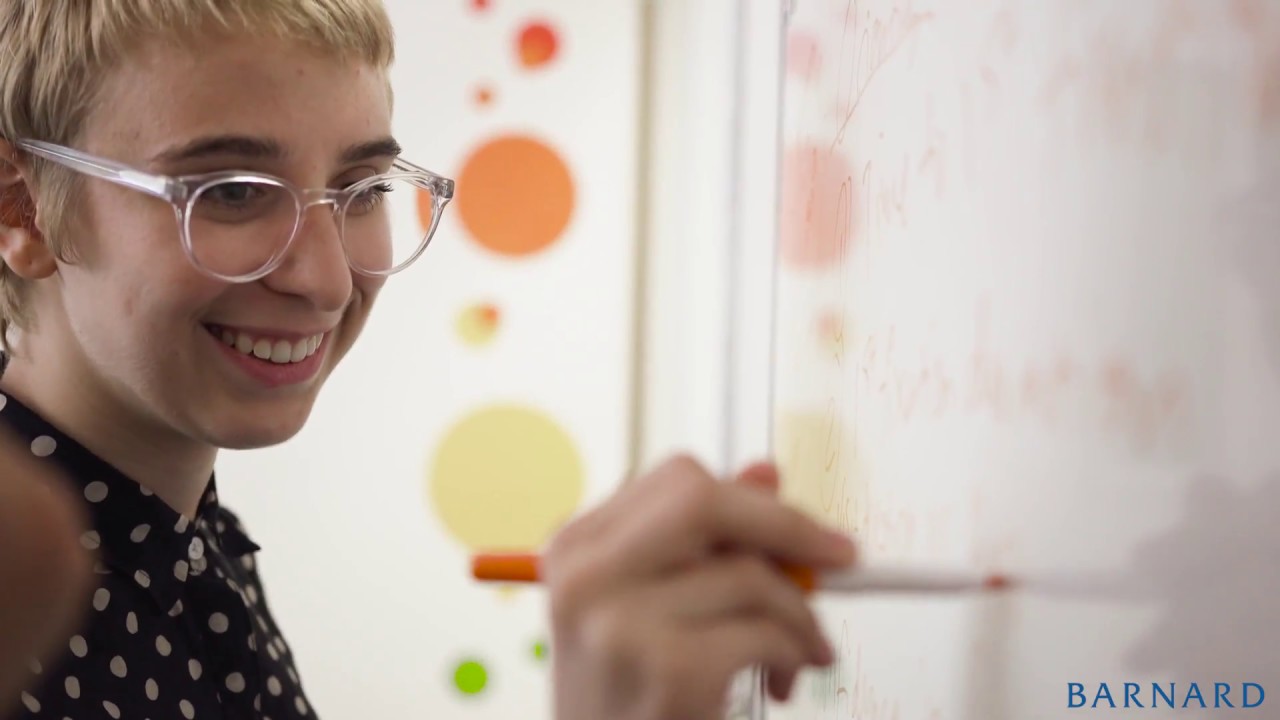 Student researchers in SRI receive a stipend of $5,250 and access to subsidized on-campus housing for the 10-week program. Student financial support for the Summer Research Process is derived from a combination of grants and programs, as well as the generosity of many individual donors. Students should remember:
Some funding sources have specific application deadlines, while others have rolling acceptance.
Some internships are limited to students in specific science disciplines (e.g., biomedical sciences), whereas others can be used by students in any science discipline.
Some internships are offered by the College, some by departments, and others by individual faculty.
Students can receive SRI funding to work in laboratories at Barnard or other colleges, institutions, and universities.
If you are at all concerned about the process, we encourage you to stay in touch with your department's Faculty SRI Representative (and to ask questions at sri@barnard.edu)!
Securing Funding for the SRI
Most students in SRI receive funding directly through their affiliated department. The faculty in each department allocate and make decisions about these funds (which are provided to the departments by the Office of the Provost), based on the availability of slots for SRI students.
Many students working with Barnard faculty receive funding directly from their faculty mentor, typically because the mentor's research is supported by an individual grant. You can talk with your mentor to ask if this is the case.
External mentors at other institutions may (in a manner similar to the case above) be able to fund students. If you are working with an external faculty mentor, you should ask whether the mentor has the capacity to fund all or part of your research. See our FAQ for tips on having this conversation about asking for funding.
As we note below, there are a few other prestigious awards/programs that students annually pursue to fund their research. These are distinguished awards and we always encourage students to apply! You can ask questions about these programs at sri@barnard.edu.
Distinguished Funding Sources with Additional Applications
Funds three students per summer. Fellows must be from under-represented communities. For details, contact Jemima Gedeon in the Dean of Studies Office (jgedeon@barnard.edu).
The Lamont-Doherty Summer Intern Program offers the chance to experience scientific research as an undergraduate.
Applicants should have an interest in conducting research in the Earth or ocean sciences. Two previous Earth- or ocean-science courses are desirable if they are available to the student. All students are required to have at least one year of calculus. Students choosing research in geochemistry and chemical oceanography are required to have at least two semesters of college-level chemistry. Students choosing research in marine biology are required to have at least two semesters of college-level biology. Students choosing research in geophysics should have at least three semesters of college-level physics.