Finding an SRI Research Mentor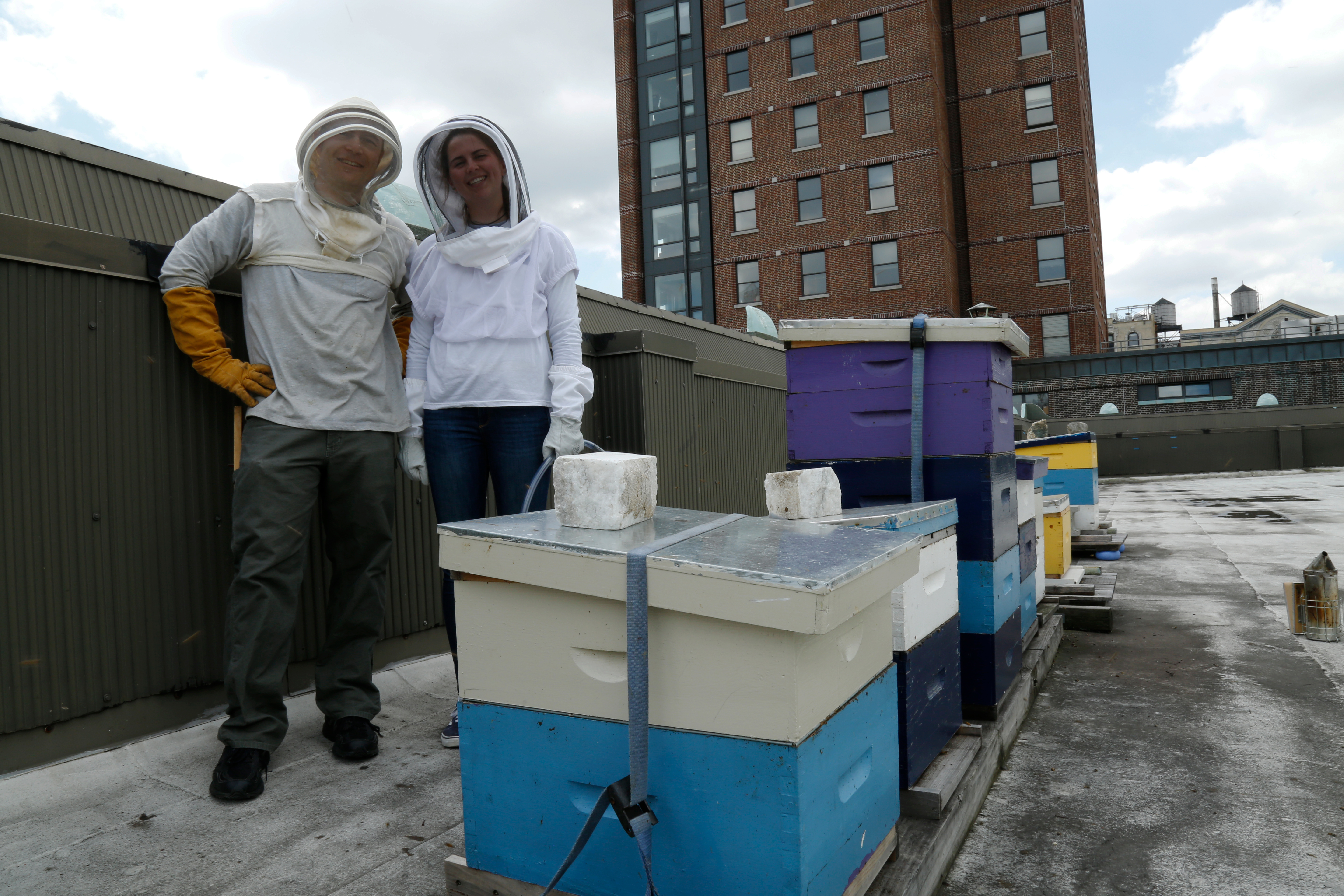 To participate in SRI, students must identify a research mentor in whose lab they will work over the summer. It is each student's responsibility to contact faculty, discuss the possibility of working in their lab, and secure confirmation of faculty interest.
Steps to Finding a Mentor
Think about interesting classes you took, or something that you read about in the news, heard about from faculty and friends, or through social media. Perhaps you thought, "This is really cool – I'd like to hear more about it." This is a good indication that you would enjoy working on this topic longer term. You can also consider whether you want to work with humans, animals, or cells (for example). Do you want to work in a large or small lab?
Look at faculty profiles on websites at Barnard/Columbia and beyond. Often the best way is to talk to your academic advisor or the SRI representative in your department. They know a lot of people and probably can point you in the right direction.
Approach the potential research mentor by email, express your interest in their work and ask if they have room for an undergraduate student in their research group. Don't be shy – all those people know that it is your job to look for research opportunities and they will expect these requests. When you contact them, be specific about your interest in their work so they realize that you have done your homework and know what you are talking about. Follow up on their response and ask them for an appointment. If you have not heard back after one week, it is reasonable to call to ask if the potential mentor has had a chance to review your request. In case you reach only voicemail, leave a brief message confirming your name, your hope to be able to work with him/her and that you will resend your original email in the event that it had not been received. Then resend your email.
Meet with the potential mentor and discuss possible opportunities. Be flexible in terms of your project ideas – the students/mentor partnership works best when both sides are excited about the project. Talk about the SRI timeline and whether there is an opportunity to build a senior thesis on the summer project in the subsequent year if that is your interest.
If you are planning to work with an external mentor, do mention that there are limited funds at Barnard to support students over the summer through the SRI program and that any contribution your mentor can make will help the overall program to fund more students. Again – all mentors know that research costs money and you don't need to feel that this is an awkward question. If they have no funds to help support you, say that you hope that the Barnard SRI will be able to cover you. Remember that there are several funding sources that support SRI students.
Don't hesitate to be in touch with multiple potential mentors at the same time. Some may never respond to you because they are away or currently have no opportunities and/or are too busy to respond.
Remember that your SRI Departmental Representatives are sources of insight and ideas about mentors. Students are encouraged to reach out to them. You may also send questions about the selection process to sri@barnard.edu. Finally, if you would like additional advice about reaching out to mentors, you can schedule a conversation (or complete a walk-in appointment with a Peer Career Advisor) at Beyond Barnard.
Mentors at Barnard & Elsewhere
About one-third of SRI students in a given summer work with mentors whose academic home is at Barnard College. All other students work with mentors at Columbia (including the Medical School, Mailman School of Public Health, Fu Foundation School of Engineering and Applied Sciences, the Zuckerman Institute, and others), NYU, the Icahn School, The Rockefeller University, and many others across New York City. Below, find a list of Barnard mentors participating in SRI this year:
Biology
Chemistry
Computer Science
Moretti, Antonio, amoretti@barnard.edu (Statistical Analysis, Computational Genomics)
Plancher, Brian, bplancher@barnard.edu (Robotics, Numerical Optimization, CS Education)
Soros, Lisa, lsoros@barnard.edu (Evolutionary Algorithms, Game Design and AI Agents)
Environmental Science
Math & Statistics
Students should be in touch with Barnard Faculty Department Rep Daniela De Silva (ddesilva@barnard.edu) to discuss possibilities of working with Columbia University mentors.
Neuroscience & Behavior
Physics & Astronomy
Psychology
Thorson, Katherine, kthorson@barnard.edu (psychological and psychophysiological reactions during interpersonal interactions)
To find a Mentor at an institution at another institution takes a bit of research and additional time on the part of students; but many SRI students have successfully secured the support of mentors at institutions around New York City (including Columbia's many research centers and schools, NYU, Icahn, Einstein, Rockefeller, and many more). Each department at Barnard has specific resources, and can provide specific insights, about labs that have previously hosted SRI students.
In addition, a great resource are the lists of previous mentors found in the booklets for previous Lida Orzeck '68 Poster Sessions (found on this page). General questions about identifying a mentor at an institution outside of Barnard can be addressed to SRI@barnard.edu.