Image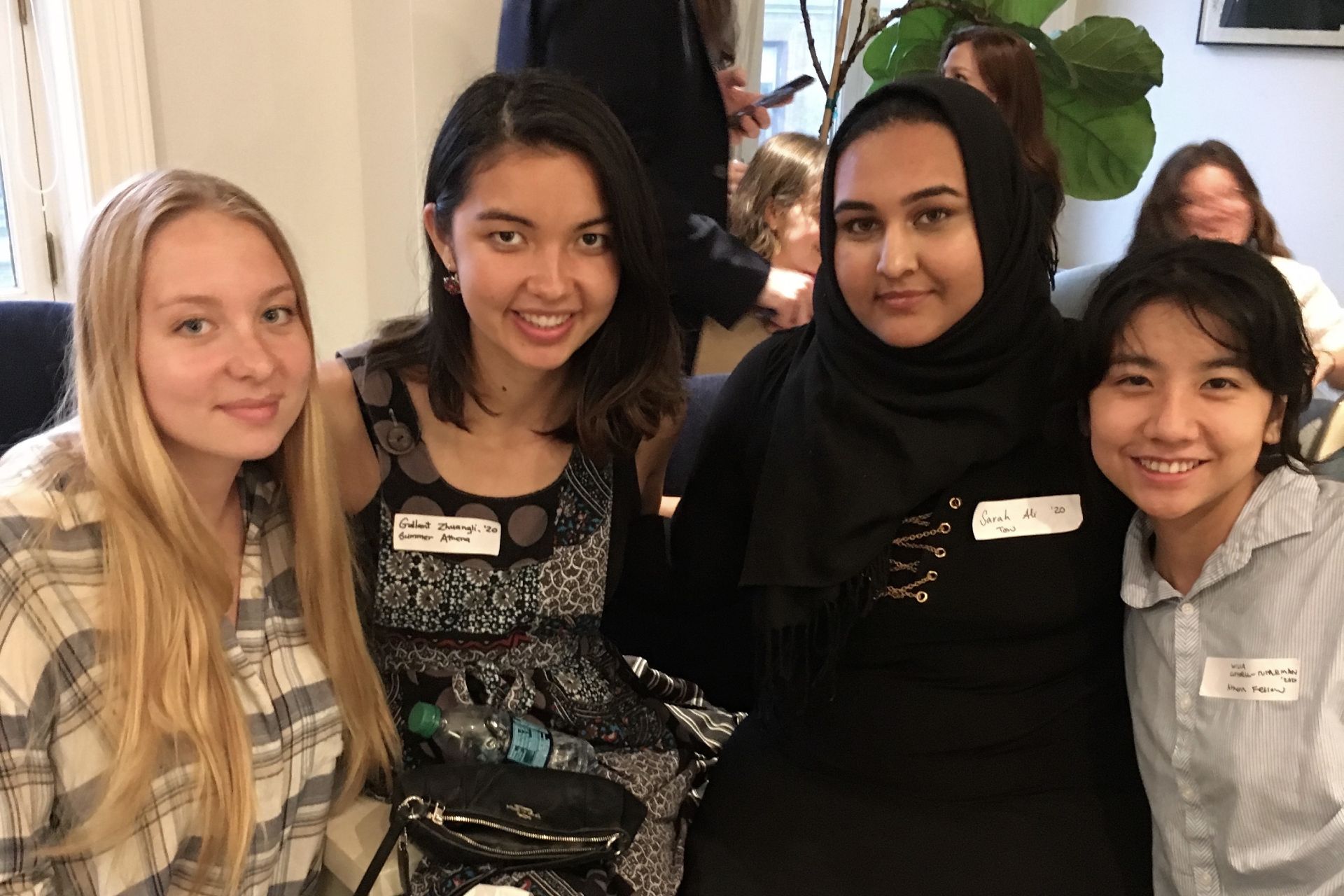 More than 800 students pursue student jobs each year. It's a great way to build your professional network, develop valuable transferable skills and earn extra money. Many receive financial aid awards through Federal Work Study and Barnard College Jobs, both of which allow students to receive funding through their work. Beyond Barnard administrates all paperwork and processes for applications to jobs, and collaborates with cross-campus supervisors to facilitate the posting of positions.
Employers
Job types for employers will fall into one of the following categories on Barnard Works:
On-Campus Employer: Open to on-campus departments at Barnard College.
Off-Campus Work-Study Employer: Local public agencies including community-based organization and nonprofit organizations can be considered for a work-study contract with Barnard College.
Off-Campus Federal Work-Study Opportunities
Off-Campus America Reads/America Counts
Off-Campus Employer: Open to off-campus organizations or private party can use BarnardWorks JOBX free job posting board service. Please note Beyond Barnard does not perform background checks on student job applicants. Please view complete disclaimer.
Off-Campus Unpaid Opportunities
Babysitting
Bartending
Please contact studentemployment@barnard.edu to learn more about each employer type and how to create an account to post jobs.
How to Request a BarnardWorks Account to Post Jobs
You may request a job posting account number by registering here and consult this guide if you encounter any issues. You may also contact us at studentemployment@barnard.edu. Once you receive notification that your account is approved, you will be able to post your job.
How to Post a Job Opportunity
Log in to BarnardWorks
On the JobX Control Panel, click on the gray Add a New Job button at the top of the page
Fill out the job description form
For Time Frame, select Academic Year (even if it's a one-time opportunity; list the exact date in your job title & description)
At the end of the form, there is a question - Do you want to collect online applications for this job?

Choose Yes

If you want to have BarnardWoarks JobX collect applications for you online
Keep the last question checked as Yes
When you click submit, the next page gives you a chance to review and approve job applications

Choose No:

If you want to have students call or email you directly
Be sure to click NO

Click Submit, and a staff member will review and approve your job posting
Once approved, you will review applications, interview and hire.
Be sure to communicate directly with students you wish to interview and/or hire.
We will only keep your listing up for 4 weeks. If you find someone before then, you can click on the job title and then on Review Mode to de-list it. If you do not fill your position, please email us before the 4 weeks are up and let us know you'd like to keep your post up longer.
If you would like to request a job posting for babysitting please follow the steps below. If you encounter any issues, please email us at bbmanagers@barnard.edu.
To create a babysitting account:

1. Click this link to navigate to the BarnardWorks website.
2. Click "Employers" on the right, and then click "Request a Login," also on the right
3. From the drop-down menu, select "Babysitting", and then "Go to Next Step"
4. Fill out the demographic information as prompted; in the "Job Title" field, enter "Babysitter"
5. Click Submit!~ the request will come and you will receive an email when your account has been approved!
To post a babysitting job (once you have an account):

1. Click this link to navigate to the BarnardWorks website. Select "Employer" and then "Job Management Login."

2. Even if an error message is displayed, you should be able to mouse along the menu bar at the top. Hover over "JobX" and then select "JobX Control Panel" from the dropdown

3. At the top, in the center of the page, click "Create New Job"

4. If "Create New Job" is not visible, on the left of the page, select "Babysitting: Your Name" from the dropdown, and the button should then appear

5. Fill out the demographic information as prompted: make sure that you specify the date and time period for the job, as well as the wage/wage range that you are willing to pay. If you would like babysitters to contact you directly via email, you can write this in the body of the job description.

6. Click "Submit" at the bottom of the page

7. The next page is a model of what the application that students will submit looks like– be sure to click "Save/Submit" at the bottom of the page, and you're all set!

8. This request will be processed and you will receive an email when the post is listed!
Disclaimer
Beyond Barnard is is not responsible for the safety, working conditions, wages or other aspects of off-campus employment. We make no particular recommendations, representations or guarantees regarding employers or positions posted herein.
BarnardWorks JobX system acts as a free job posting service. We do not research the integrity of each organization or individual person who lists a job with us. It is the individual's responsibility to research the organizations to which they are applying. Individuals are advised to use caution and common sense when applying for any position with an organization or private party. All hiring and compensation for work performed by student employees is handled directly between the student employee and the employer.
All students who respond to off-campus job postings are considered independent contractors and are not endorsed by Beyond Barnard or Barnard College. Beyond Barnard does not perform background checks on student job applicants. As such, employers are encourage to request job candidate reference information as needed to establish qualifications, credentials and overall fit between the employer and job applicant.
Use of this system shall be entirely at the risk of the users hereof and the College expressly disclaims any and all liability with respect hereto.