Theory Meets Practice in South Texas
It's one thing to study the historical roots of the crisis facing Central American asylum seekers. It's another to spend a week helping legal advocates in an ICE detention center.
At Barnard, students do both.
Barnard breaks the boundaries between science and art, real and virtual, classroom and city. As a student here, you'll also weave across lines from knowing to doing and doing to knowing — engaging in experiences along the way that light up the connections between them. Because informed action moves the world forward. 
Disseminate Widely
How can you make the knowledge you acquire useful and accessible to people so that it can change their understanding of a historical moment or a social issue? At Barnard, you'll learn how to influence public discourse by using digital tools and platforms to make online experiences that inform and enlighten.
 
A Living History
Asha Futterman '21 helped to spearhead, research, and write — and then led — a Radical Black Women of Harlem walking tour. The tour is available to download, making Asha's research widely available.
See. Learn. Create change.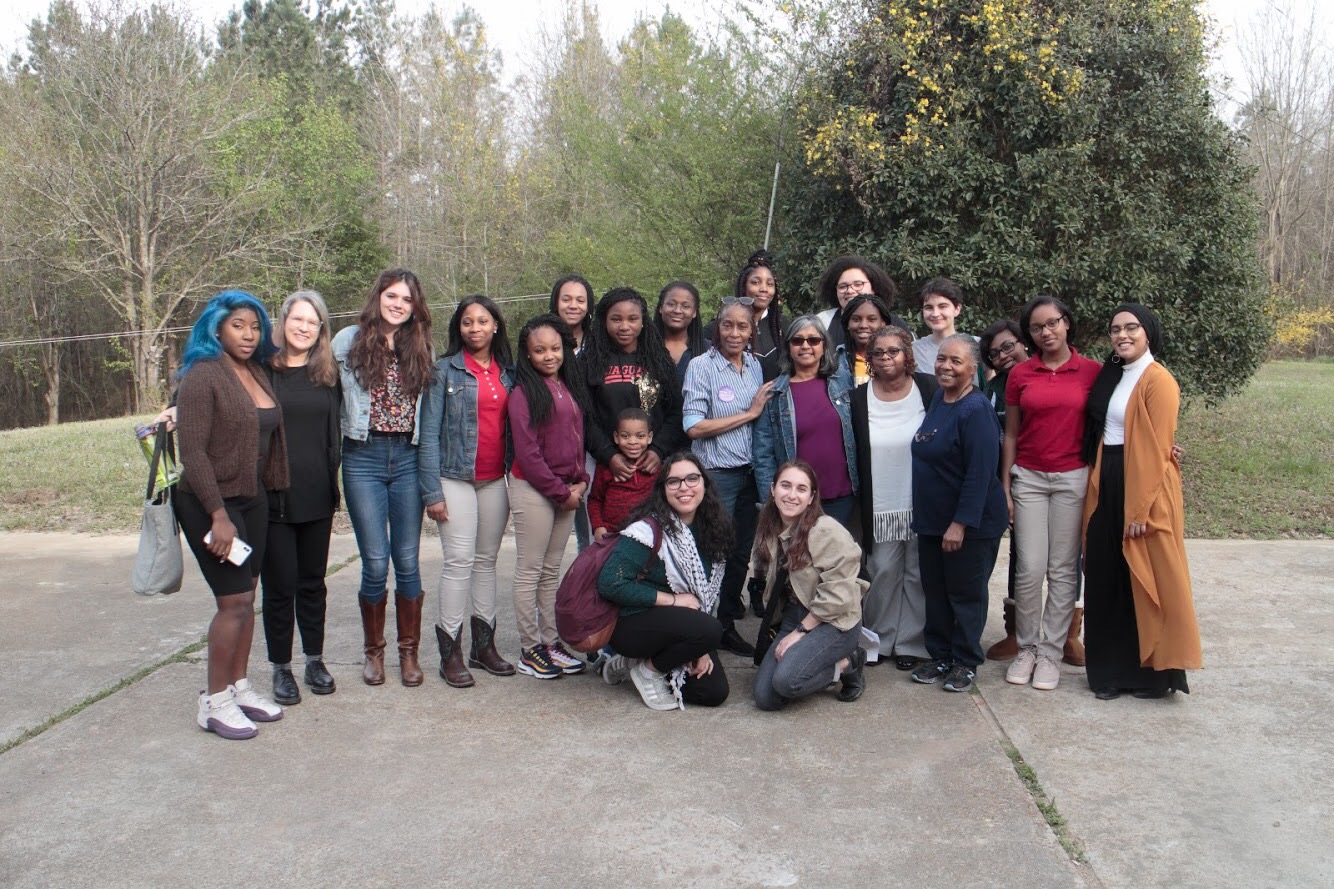 Barnard prepares students to be leaders. Sometimes leadership means leading efforts that will make a real-world impact. Last spring, students interested in activism went on a road trip with history professor Premilla Nadasen to do field research with an organization that advocates for low-income Mississippi families.
"With every conversation — whether it was with low-income women, community organizers, or state officials — the history of welfare in the United States came more alive."

— Christina Saint Louis '19
The group had examined census reports and studied the issues affecting local communities. Now they were going to put faces to the data, hear their stories, and learn firsthand how organizations work to empower people politically in the real world.
Changing Clothes for Climate Action
Apparel represents a $2 trillion industry that drains natural resources. Barnard's "Women, Clothing, and Climate" event brought scholars and activists together with students for discussion, mending workshops, and a used-clothing swap shop.
Be Part of the Solution
Research drives new products, policies, and processes that solve problems. At Barnard, you'll have opportunities to collaborate with professors on scholarly and scientific research, whatever your major. If you're a scientist, you'll also have a chance to do original research under a faculty mentor at Barnard or Columbia University.