Class of 2026
The Office of Admissions is proud to present the Barnard College Class of 2026. Each year we seek to enroll bold, engaged, and intellectually curious students into our community. We are happy to provide statistics on enrollment and financial aid to give you a broad understanding of the candidates we seek to admit to Barnard. Our admissions process is truly holistic, carefully considering all aspects of these students' academic profile and personal accomplishments, including essays, letters of recommendation, extracurricular activities, and interviews (which are optional). These pieces of the application are critical to gaining a full understanding of each candidate and their fit for Barnard.
Application Profile
First-Year Applicants:
Total Applied: 12,009
Admitted: 1,080
Acceptance Rate: 9%
Applied through Early Decision: 1,500
Percent of class admitted through Early Decision: 55%

Transfer Applicants:
Total Applied (Spring 2022): 171
Admitted (Spring 2022): 47
Acceptance Rate (Spring 2022): 25%
Total Enrolled (Spring 2022): 33
Total Applied (Fall 2022): 1,011
Admitted (Fall 2022): 250
Acceptance Rate (Fall 2022): 25%
Total Enrolled (Fall 2022): 157
First-Year Enrolled Class Profile
713 enrolled students
56% attended public high schools
18% are the first in their family to attend college
Academic Profile
93% in the top decile of their high school class rank (for those available)
SAT Evidence-Based Reading and Writing mid 50% range: 710-760
SAT Math mid 50% range: 720-790
ACT Composite mid 50% range: 32-34
Demographic Profile
9% international students
US Citizens or permanent residents self-identify combinations of race and ethnicity:
   African American/Black: 12%
   Asian American: 28%
   Caucasian: 39%
   Hispanic/Latinx: 18%
   Native: 2%
   Unknown/Other: 1%
International 9%
You can find federal government race/ethnicity categories on the website of the Office of Institutional Research and Assessment.
Geographic Representation
Within the United States:
Number of states represented: 40, plus DC and territories
Midwest/Southwest: 8%
Mid-Atlantic: 14%
New England: 8%
South: 10%
West: 19%
Outside the United States:
Number of countries represented: 33
International students: 9%
US citizens attending school abroad: 4%
Financial Aid Profile
Barnard Need-Based Grant Recipients: 46%
Average Barnard Grant: $53,269
Download our Class of 2026 Profile
Data as of 9/29/2022
Boldly Barnard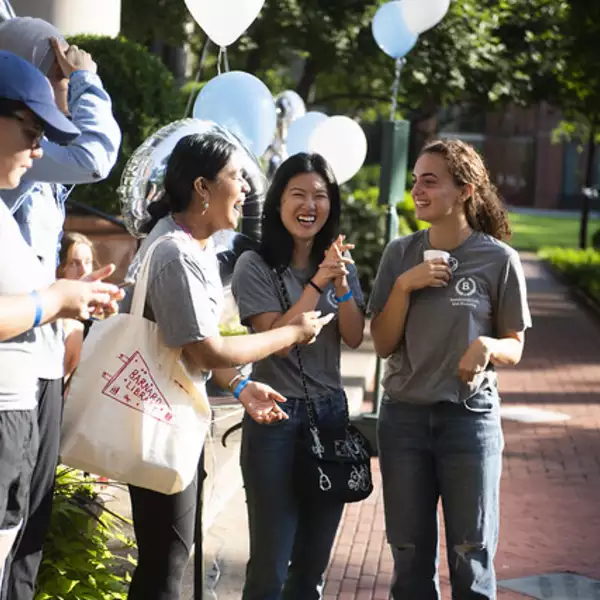 "Nowhere else would I be able to grow my career as a Comedy Writer alongside my pursuit of a diverse liberal arts education under the mentorship of a world-class and genuinely caring faculty"
— Hayley Tillett, '20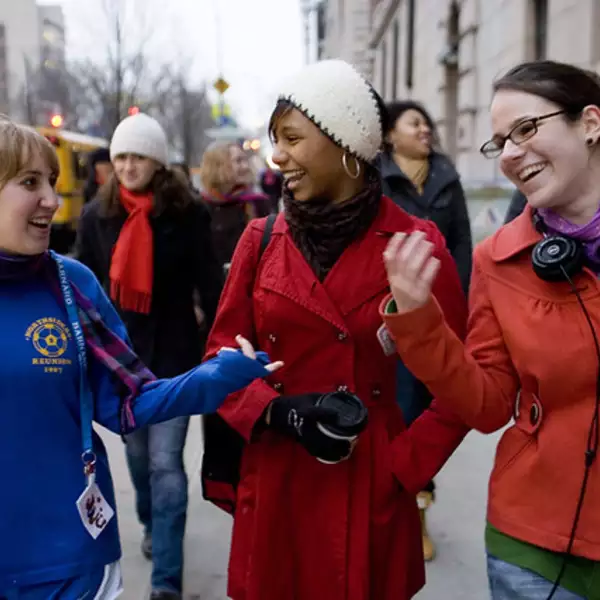 "A place that not only fosters great academics and leaders, but also gives space for care and support"
— Aneliza Ruiz, '20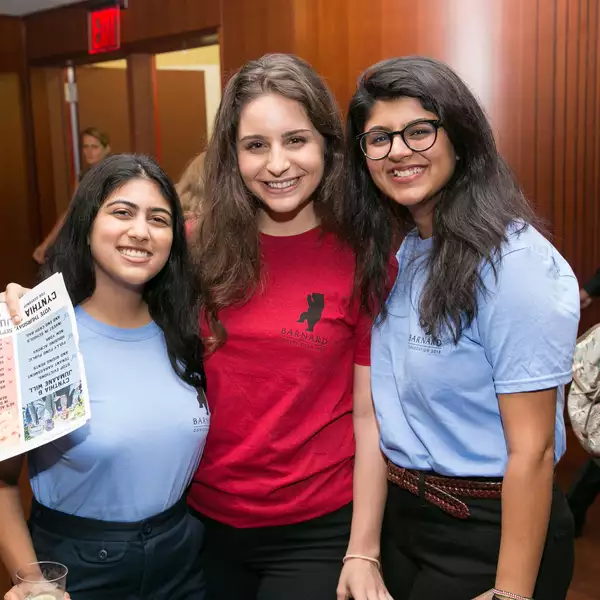 "Empowering students within their own identities, ensuring that people can utilize and appreciate differences at Barnard and beyond"
— Tirzah Anderson, '21