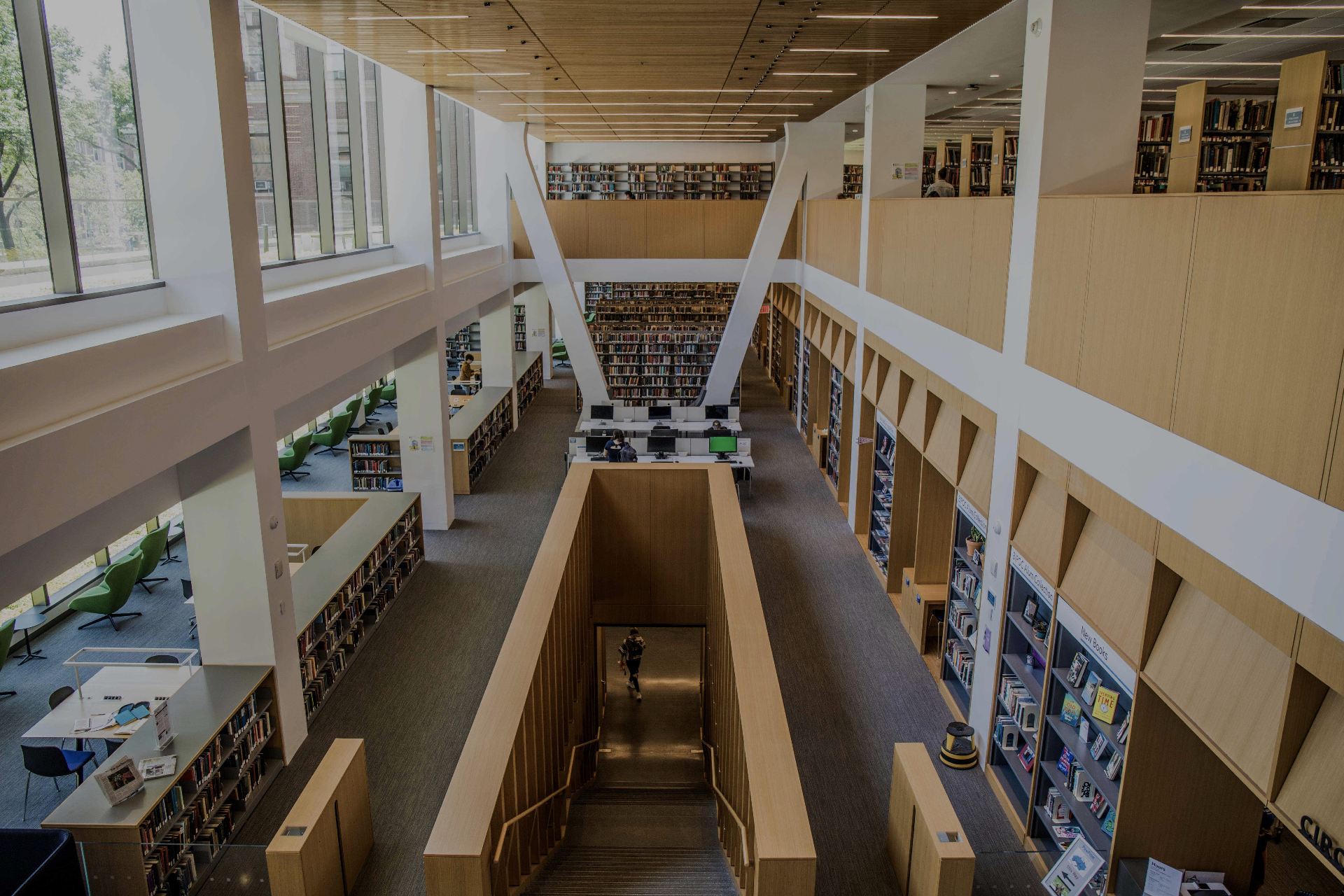 Disability Documentation Guidelines and Procedures
All students with disabilities who are requesting accommodations or services through the Center for Accessibility Resources & Disability Services (CARDS) are required to provide appropriate documentation.  View the guidelines students are encouraged to share with their clinicians here: Disability Documentation Guidelines
Student Disability Accommodation Grievance Procedure
Eligibility for disability accommodations for students is determined through an interactive process between the individual student and the Center for Accessibility Resources & Disability Services (CARDS). Documentation supplied by a licensed clinician must include recommendations for disability accommodation. The recommendations made by clinicians are weighed in determining accommodations, but are not binding in nature. CARDS reserves the right to evaluate recommendations made by a clinician when granting disability accommodation requests. Disagreement with recommendations provided by licensed clinicians may be due to many factors, including, but not limited to, differences in learning environments; lack of direct application between the student's disability accommodation request and the licensed clinician's recommendation; and inappropriate use of the term "accommodation." If eligibility for an academic or housing accommodation is denied, the student may seek an appeal of that determination. Appeals can be resolved informally or formally using this process described here.
Final Exam Hardship Procedure
The Registrar defines exam hardship as three exams finished within a 24-hour period (i.e. at 9:00 am,1:00 pm & 4:00 pm) or four exams finished within a 48-hour period. In these cases, the registrar allows students to move a final exam's start time. 
CARDS offers different criteria to make allowances for students whose testing accommodations include extended time. CARDS students who: (1) receive 1.5x or 2x extended time or untimed breaks to complete a final exam (usually 3 hours); and (2) have two exams scheduled for one day, would be testing anywhere from 8-12 hours in one day. Therefore, CARDS's threshold for an exam hardship is defined as two exams within a 24-hour period if students are testing for more than 6 hours. In these cases, CARDS would allow students to move the start time for one of their exams. Students must complete an exam hardship form. 
For Spring 2020, please know CARDS will not be proctoring exams remotely. If you meet the criteria of an exam hardship and have more than 6 hours of timed testing with your eligible accommodations, please complete the Final Exam Hardship Request Form by the 1pm, Monday, April 27, 2020 deadline. CARDS will then review your hardship request, follow up with your faculty members, and move the exam to a different date if needed. Please double-check all of your final exam information provided by your professors as well as the posted exam schedules before submitting your form.
If faculty question a change in start time, CARDS staff will review the request to determine which exam to move. In general, we move the exam scheduled to start later. However, we do consider the comments provided by faculty on this form when making a determination if neither faculty member agrees to an alternative date. Please note that, when proctoring on-campus, CARDS will move the late afternoon/evening exams (4:00pm, 4:10pm, 7:00pm, 7:10pm) to earlier in the day to fit within our extended office hours for final exams.
Foreign Language Modification Procedure
All students, including those with learning disabilities who anticipate difficulty in satisfying the Barnard language requirement, are expected to attempt elementary courses in language during their first year at Barnard. Students with diagnosed learning disabilities who experience severe problems in language learning may choose to submit a petition to the Committee on Programs and Academic Standing for a possible modification of the requirement. Students should discuss their specific situations with their advisers and their CARDS coordinator and then meet with their class dean. Learn more here: Barnard Language Modification Request.
Reduced Course Load Procedure
New Fall 2020 Information:
 Students must be enrolled in a total of 24 credits over the course of AY 2020-21 in order to maintain full-time status. For students who are on an F1 visa, the expectation is that you will register for a minimum of 12 credits for the Fall and Spring semesters. If you need to register for fewer than 12 credits either semester, you will need to request a Reduced Course Load through CARDS as a disability-related accommodation on a per-semester basis.
If you are not on a F1 visa, you have the option to register for anywhere from 6-11 credits after a discussion with your advisor and class dean. If, however, you need to register for fewer than 6 credits as a disability-related accommodation, you will need to request a Reduced Course Load through CARDS. Students who are on Financial Aid should also plan to schedule a meeting with their Financial Aid counselor to discuss any applicable loan implications for dropping below 6 credits.
To begin the request process, students will need to follow these steps:
Ensure that you are registered for a minimum of 12 credits by the end of the shopping period. All reduced course load approvals will be granted after the conclusion of the shopping period.
Submit your Reduced Course Load Request Form by the October 8th priority deadline (for Fall 2020).
Meet with your CARDS coordinator to discuss your reduced course load request. In most cases, we will ask for documentation from your medical provider that supports your request.
Submit your Reduced Course Load Drop/ Withdrawal form to your CARDS coordinator. If your request is granted, your coordinator will sign your form and submit it to the Registrar's Office so that your drop or withdrawal can be processed.
Housing Accommodation Policies and Procedures
The Center for Accessibility Resources & Disability Services works closely with Residential Life & Housing to respond to the individual needs of Barnard students with disabilities who wish to reside in on-campus housing. Students must follow the linked procedures and provide all of the required information & documentation in order to be considered for disability housing accommodations each year. Learn more about the process here:  Housing Accommodation Process and timeline/ deadlines
Service and Support Animal Policies
Barnard College will reasonably accommodate persons with disabilities who require the assistance of Service or Support Animals. Each request will be evaluated on a case‐by‐case basis.
Service Animals are usually dogs who have been trained to perform a specific task that assists the individual with a disability. Service Animals are allowed in public spaces on campus, but should be approved by CARDS if a student is requesting access for their animal in classroom spaces and/or other spaces not open to the public. Please review the Service Animal Policy above for more information.
Support Animals are other animals that have not necessarily been trained for a specific purpose, but that provide comfort and/or emotional support for an individual with a disability. Support Animals may not be brought to College housing without prior approval from CARDS. Approved Support Animals are permitted within the student's room in assigned on-campus housing. Any requests for additional access will be reviewed on a case by case basis through the College's reasonable accommodation process and may require documentation as outlined in the above policy.
Personal Care Attendant Procedure
Students who wish to have live-in or per diem personal care attendant (PCA) must be approved for this accommodation before bringing their assistant onto campus.
A student with this approved accommodation cannot move into campus housing until a primary PCA has been secured. Before moving in, the student will also have a contingency plan and secondary PCA in place. The contingency plan and second PCA are required in care the primary PCA becomes unavailable for any reason. The student will ensure that the contingency plan can be activated quickly. Students are encouraged to have a third PCA alternative in place should the primary and secondary PCAs become unavailable. Please note that the College is not responsible for providing a PCA on an interim basis. We ask that you notify us of your primary PCA and contingency plan at least one month before move-in. This will allow us to complete the required background check process (detailed below) before move-in. 
Temporary Assistance from family
If a PCA is unable to start their duties immediately upon move-in and the student requires the temporary assistance of a family member in campus housing until the PCA is available, the family member will be allowed to stay with the student for a two week period of time, after which the family member will leave the residence hall. If a PCA has not been secured to start by that time, the student will also vacate the residence hall.
Required background check
Before allowed access to any campus housing unit, all PCAs will be subject to a background check pursuant to Barnard College policies and procedures. The student is responsible for the cost of the background check. The student and the primary PCA, as well as all alternate PCAs, are required to complete and sign a Personal Care Attendant Agreement each academic year.