One of the most-streamed music genres in the world today is one that was long marginalized as the music of Latin America's black underclass: reggaeton, the Spanish-language club staple with an infectious beat and sexy, good-times lyrics. That may come as a surprise to many. But to Isabelia Herrera '14, music editor at the influential Latin culture website Remezcla.com, it makes perfect sense.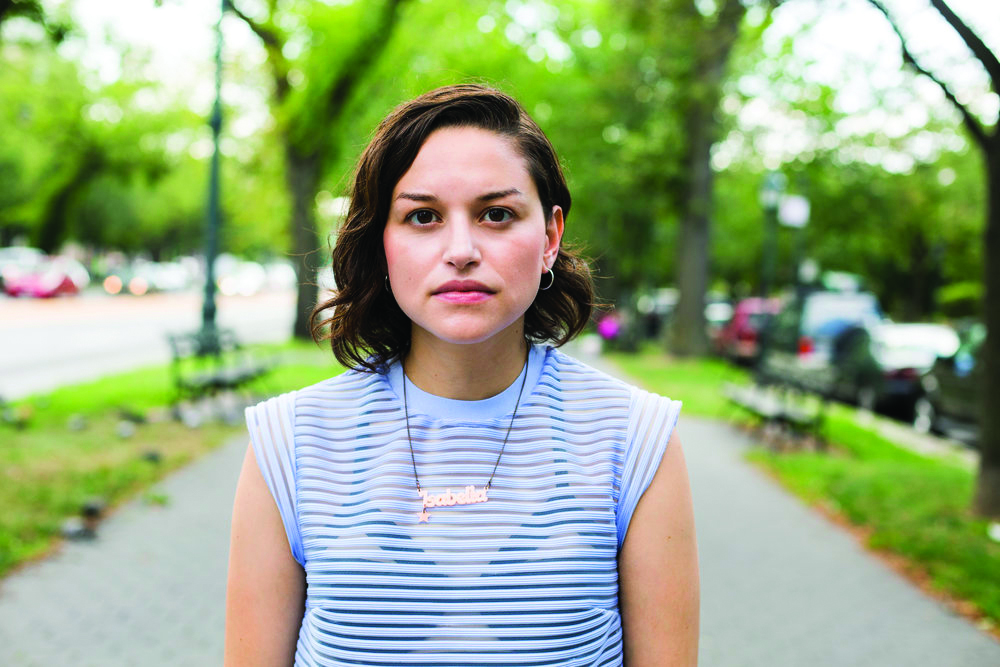 "We're at an interesting time for Latin music and artists," says Herrera, 26. "It's a different moment than when people like Ricky Martin and JLo were breaking out into the mainstream. We have new streaming platforms that help spread music to new people. It changes the way we measure the success of music beyond terrestrial radio or album sales."
Reggaeton and "urbano" music in general have turned into powerhouses with global reach—think: the blockbuster summer anthem "Despacito" by Daddy Yankee and Luis Fonsi; J Balvin's Latino-pride laden "Mi Gente"; or multiple chart-toppers by rapper Cardi B. But tracing their rise is just one part of Herrera's mission at Remezcla.
Named to Forbes's "30 Under 30: Media" list last year, Herrera is also passionate about introducing her audience to emerging artists and indie singer-songwriters, a skill she developed as co-host of a freeform radio show on Barnard's WBAR. Also atop her agenda: highlighting overlooked female artists and the behind-the-scenes women who have played key roles in Latino music.
She credits Barnard for honing her fight on behalf of women. "I come from a long line of strong women," says the Chicago-born, New York–based Dominican American. "But at Barnard, I was given tools to talk about my experience, what I saw as injustice, and what I thought was important to the community of women who raised me. That has shaped the way I see the world, and I apply it to my work."
On campus, Herrera majored in sociology, with a minor in race and ethnic studies, and had planned to become a professor. She even participated in the Mellon Mays Undergraduate Fellowship Program, which encourages students with a demonstrated commitment to racial diversity to pursue academic careers.
After graduation, Herrera worked as a research assistant at the City University of New York's Dominican Studies Institute during what was meant to be a gap year before graduate school. But, she says, "I realized that a lot of the questions that I wanted to explore about Latino music and identity, I wanted to ask in a way other than via academia. Through music journalism, you can explore these questions in a way that more people can access."
Her change of direction paid off in 2015, when she joined Remezcla after a year of writing freelance for various websites and was promoted to music editor a year later. Shortly afterward, she helped establish Remezcla as Apple music's first Latino curator. She's also spearheaded partnerships with National Public Radio. This summer, she helped curate MoMA PS1's Warm Up summer concert series. Among her proudest achievements is expanding Remezcla's music coverage to include music criticism and investigative pieces that take on issues of sexism and racism in the Latin music industry. "I get messages every day from people who are grateful that we're giving a voice to this conversation," says Herrera. "The point is to create dialogue and have people think about these things in a social context. I'm very lucky that I get to do that."
Damarys Ocaña Perez is a freelance editor and writer based in Miami.