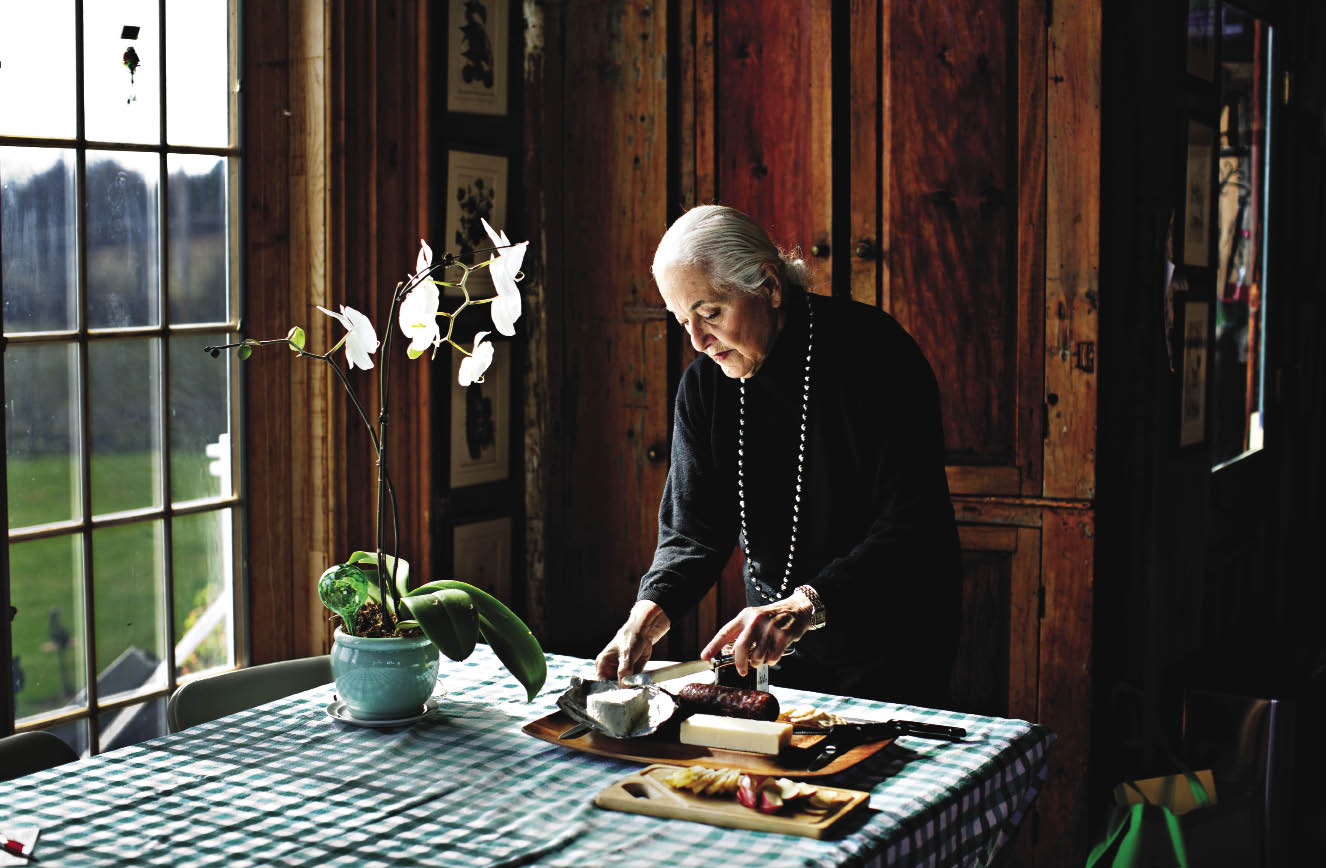 Enid Ballinger Stettner '54

Specialty-foods Entreprenuer
Entrepreneurship comes naturally to Enid Ballinger Stettner, who opened a fashion company when she was 24. Stettner launched Wild Thymes Farm in the '80s as a specialty food company that makes distinctive condiments. Credit her with pioneering the craving for herb-flavored vinegars, her first product, using what grew in her abundant garden in upstate New York's Hudson Valley. An art-history major at Barnard, Stettner sees her work as simply another form of creative expression. "I paint with the palate," she says. "I'm adding color, I'm adding flavor—everything has to have a beautiful color." Stettner's family business has since expanded to encompass a wide variety of sauces, marinades, and salad dressings. "I had no food background," she admits. "What I understood best was how to balance flavors. It's just like the theatre—you project your voice. If you put something in a jar, you exaggerate the flavor to hold up in a jar." An unabashed perfectionist who makes her own spice blends, Stettner says that to achieve the desired results, "Sometimes I use 20 different seasonings in an item." 

Visit wildthymes.com for more information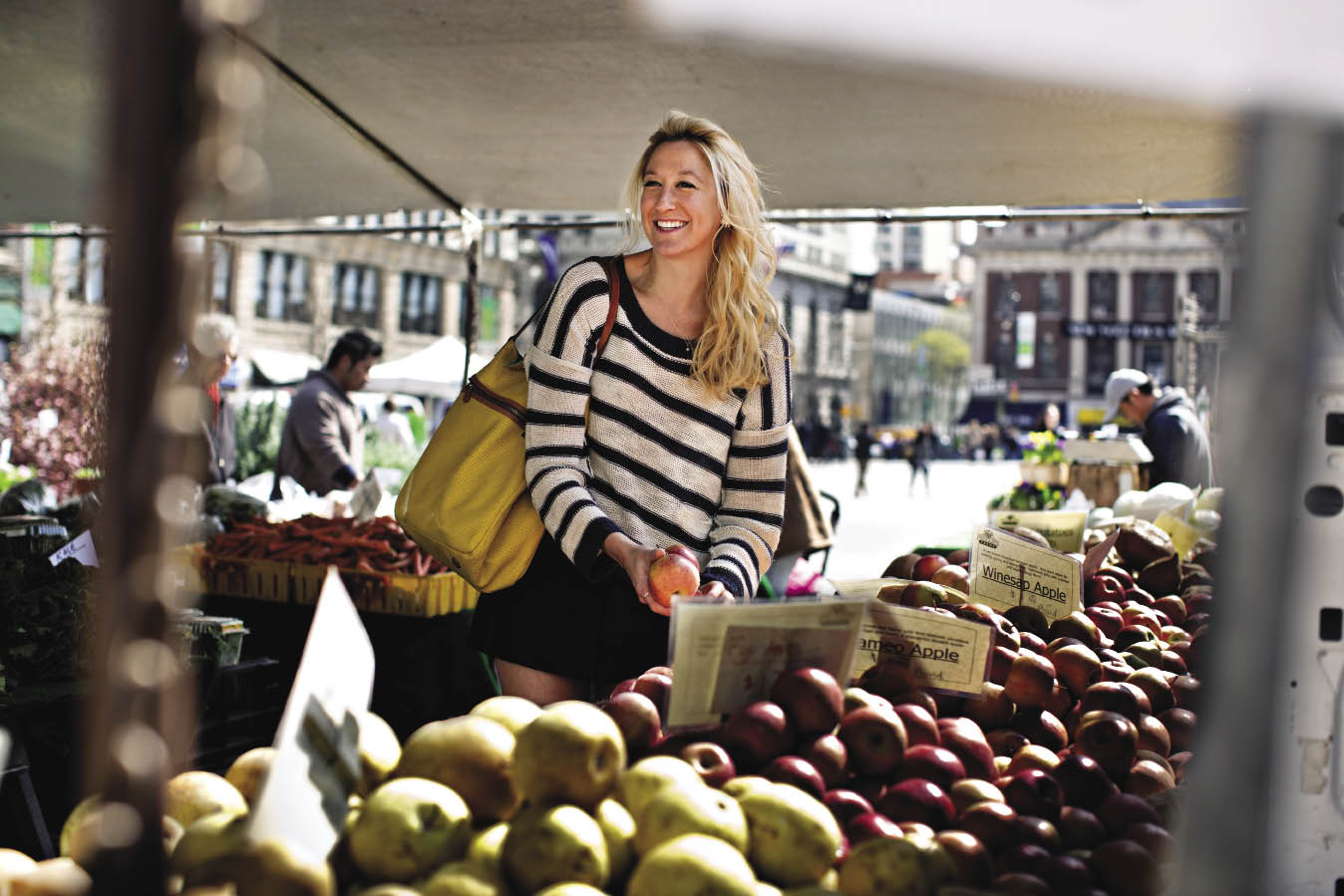 Jill A. Donenfeld '06

The Culinista
Clear about what she wants to achieve in her work, Jill A. Donenfeld says, "I want to help people, to inspire people to cook together." A Cincinnati, Ohio, native who grew up with healthy, home-cooked family dinners, she adds, "It's people coming together through food." Three days after graduating, she founded The Culinastas, a company that provides home-chef services for families in New York, Chicago, and Los Angeles. As a Barnard student majoring in urban studies, Donenfeld was fascinated by the way "restaurants and food consumption shaped the city." For one class, she interviewed celebrity chefs such as Eric Ripert of New York's famed Le Bernardin, and even did her thesis on the impact of Whole Foods entering the city's market. While at Barnard, Donenfeld also contributed restaurant reviews for Time Out New York, and worked as a private chef when she was a senior. She's also worked in restaurants and as a caterer, in addition to blogging about food and coauthoring a cookbook, Party Like a Culinista: Fresh Recipes, Bold Flavors, and Good Friends, published last fall. "I just followed my passion," says Donenfeld.

Visit theculinistas.com for more information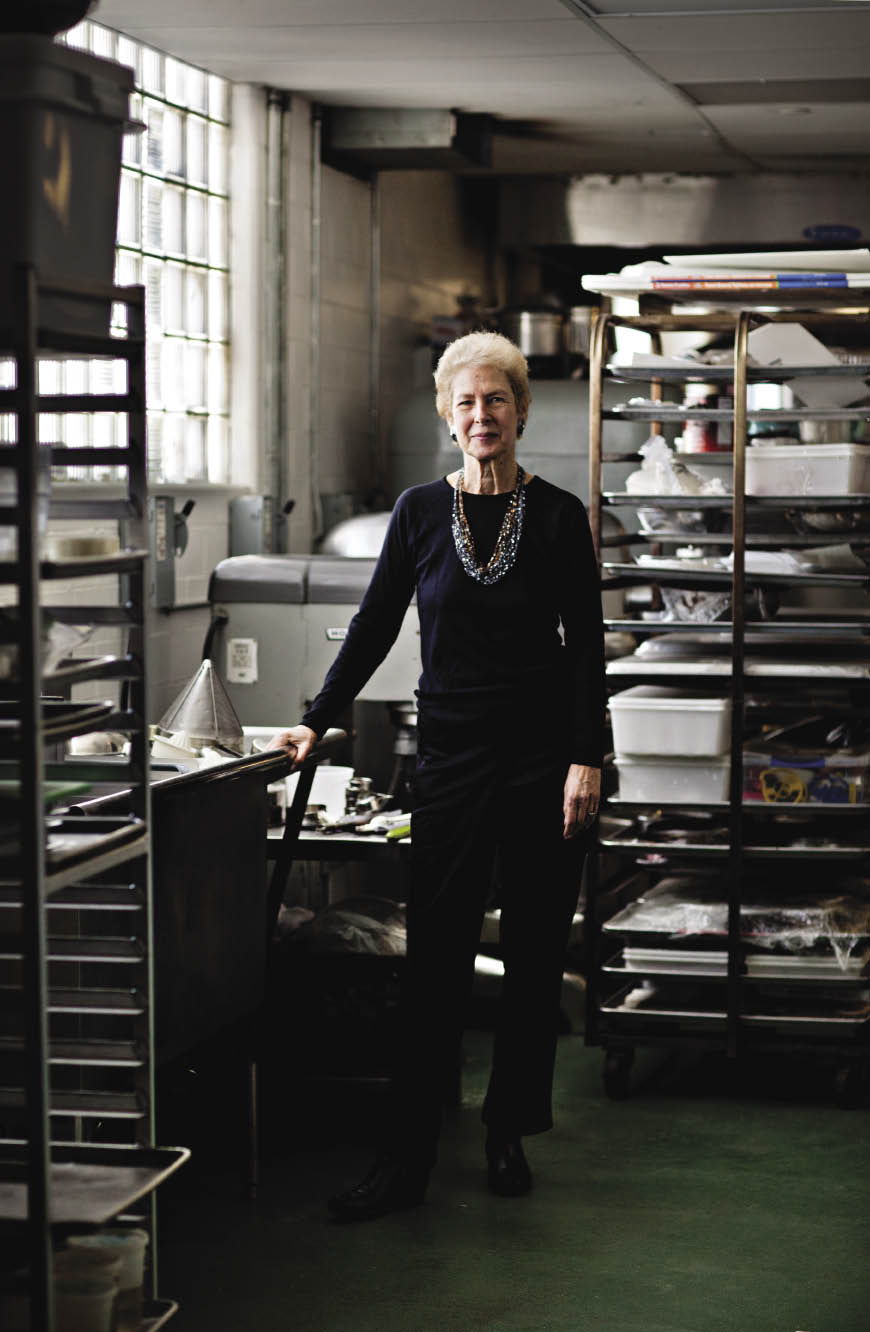 Doris Platzker Friedensohn '58

Food-service Activist
Doris Friedensohn, professor emerita of women's studies at New Jersey City University, is interested in all aspects of food: what we eat, how it's served, and who prepares it. "Part of what fascinates me about food is how it figures in culture and illuminates aspects of human behavior," says Friedensohn, who as a scholar explored issues of feminism, diversity, and culture. When she found her way, in retirement, to the Community FoodBank of New Jersey in Newark and the Food Service Training Academy, which trains low-income people for jobs in the food industry, Friedensohn was "hooked by the stories of the students I met. I was moved by people's sense of grit and hope." She shared many of these stories in her book, Cooking for Change: Tales From a Food Service Training Academy. "It's important that people know these stories," explains Friedensohn, who admired her subjects' tenacity and resilience in the face of significant hardships. Being in the training program enables people to feel good about themselves, which might spark more efforts and achievements up the economic ladder.

Visit njfoodbank.org/cookingforchange for more information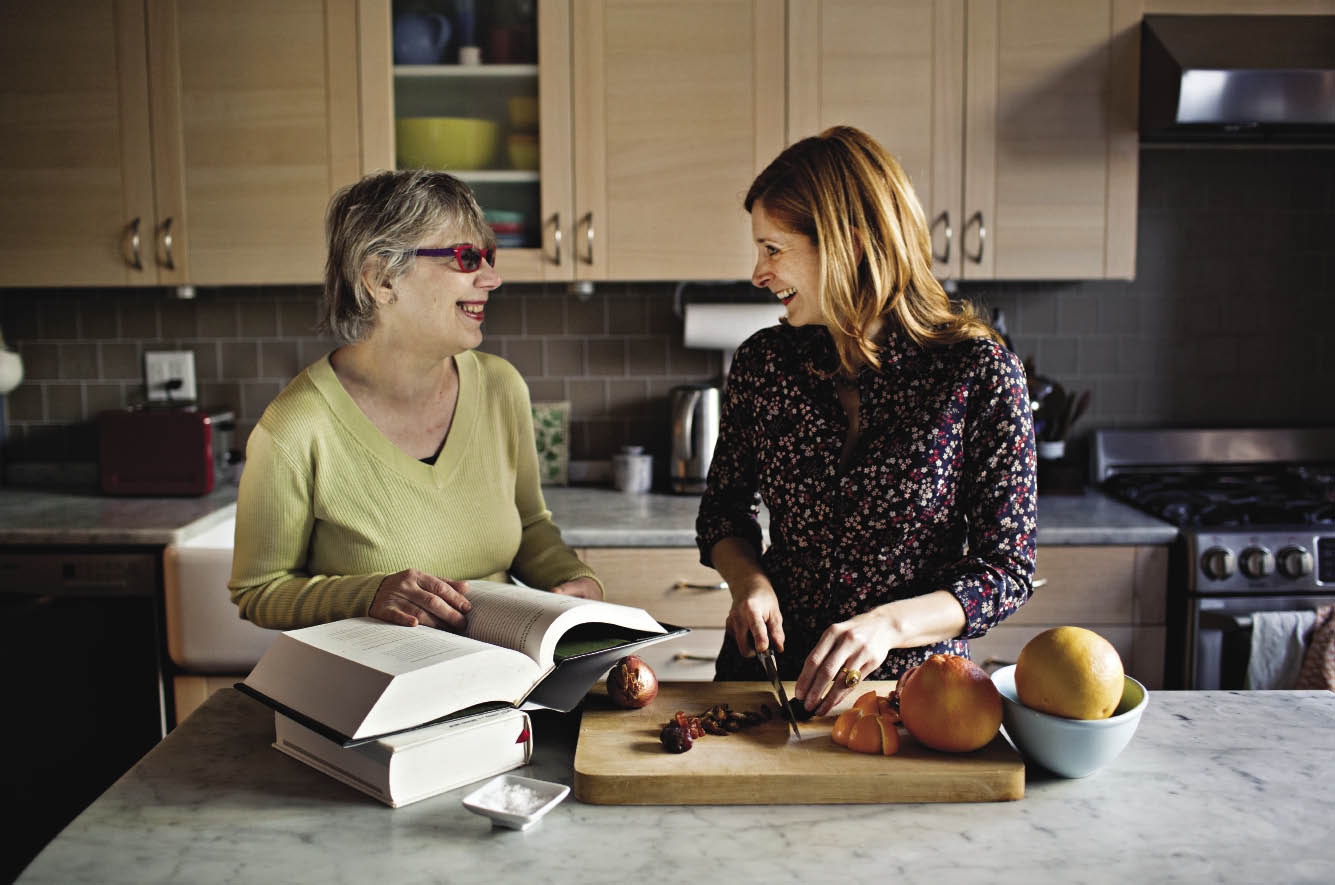 Dana Jacobi '66 & Melissa Clark '90

Writers
Writing about food in a way that inspires home cooks to turn on the oven and actually make meals is a talent that both Dana Jacobi and Melissa Clark display in their careers. Jacobi, one of the first online food writers, is the author of 10 best-selling cookbooks. A former business executive who started her food career as a caterer, she also developed her own line of food products. Corporations seek her expertise for recipes and product development. "I love the fact that there's variety, and I'm doing something new and different," says Jacobi, who was an art-history major at Barnard. 

For Melissa Clark, who started "writing restaurant reviews as a kid," and published her first cookbook at 23, her column in The New York Times Dining section gives her a powerful platform for her mission. "I just wanted to help people make dinner," says Clark. "At 6 o'clock at night, I look in the fridge and wonder what am I going to make for dinner. Spending a half hour together cooking is the best way to show people love." Clark, a Brooklyn native who catered for Barnard and Columbia professors while studying for her MFA at Columbia, relishes her varied experiences in the food world. Besides her most recent work, Cook This Now, Clark, who was an English major, has written 32 other cookbooks.

Visit danajacobi.com for more from Dana Jacobi
 // Visit melissaclark.net for more from Melissa Clark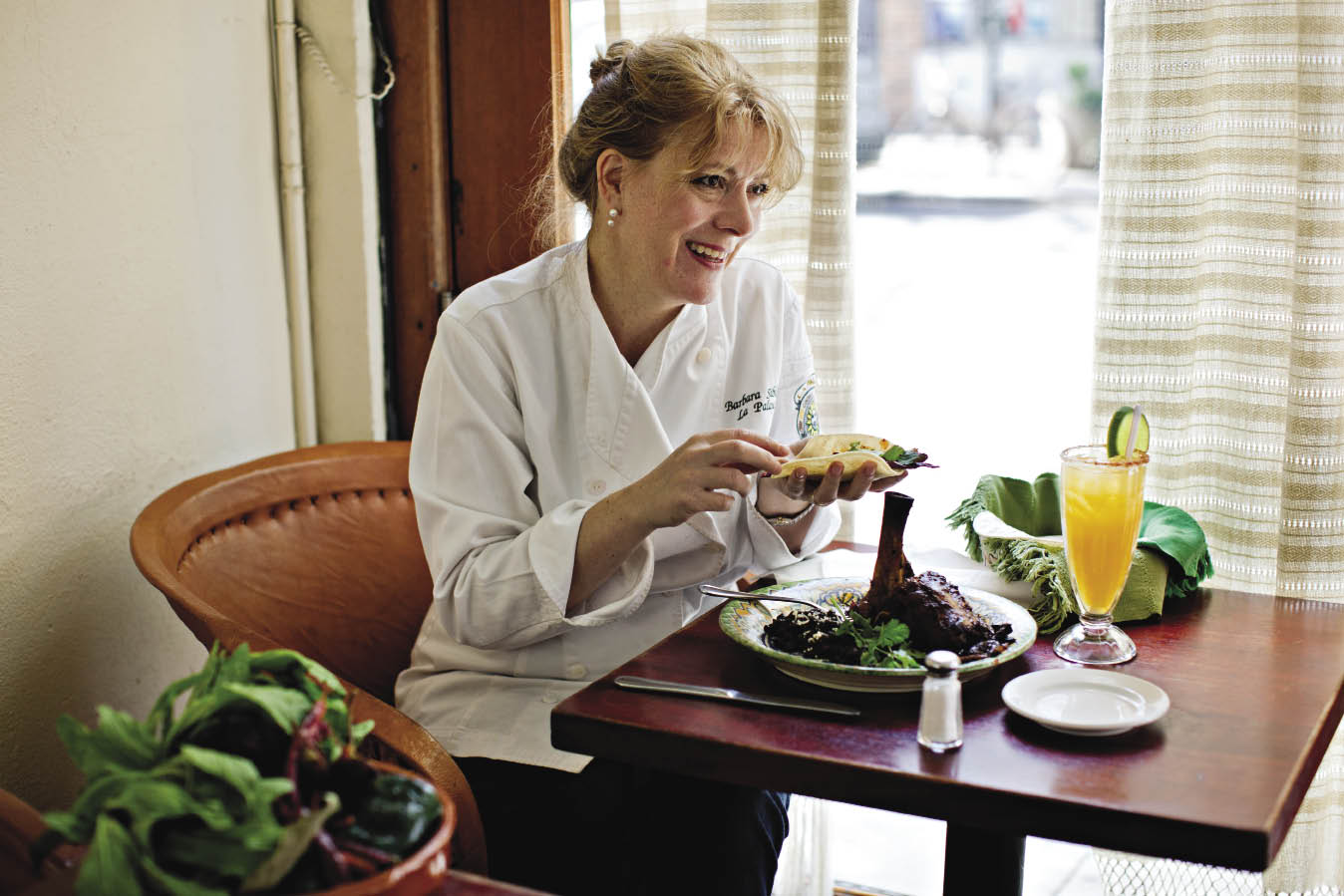 Barbara Sibley '84
Restaurant Owner
Barbara Sibley opened her restaurant, La Palapa, to satisfy her desire for the authentic Mexican food she was raised on in Mexico City. "When it came to opening La Palapa, it was pure homesickness," says Sibley. "What's on the menu is what I've been craving." She even makes her own cheese and her own chorizo, because "I want it to taste like Mexico." An anthropology major, she's also motivated by the desire to "translate my culture, to share it and break stereotypes." Sibley is actively involved in the food world as a cookbook author, member of the Women Chef & Restaurateurs and vice president of the New York Women's Culinary Alliance. Concerned about food's role in the larger community, she's also testified in front of Congress about the need for an increase in the federal tipped minimum wage. And food has always been very much about family, from her grandmother and mother's expert home cooking, to her hands-on cooking with her two young children. It definitely helps that La Palapa is next door to where Sibley and her husband live, given the demands of her career. "I can come home and be with my kids, can put them to bed, and then go back to the restaurant." Working in her own restaurant is an "incredible gift," she says. "It's tremendous hard work and tremendous joy to share your creations with people and have instant feedback."

Visit lapalapa.com for more information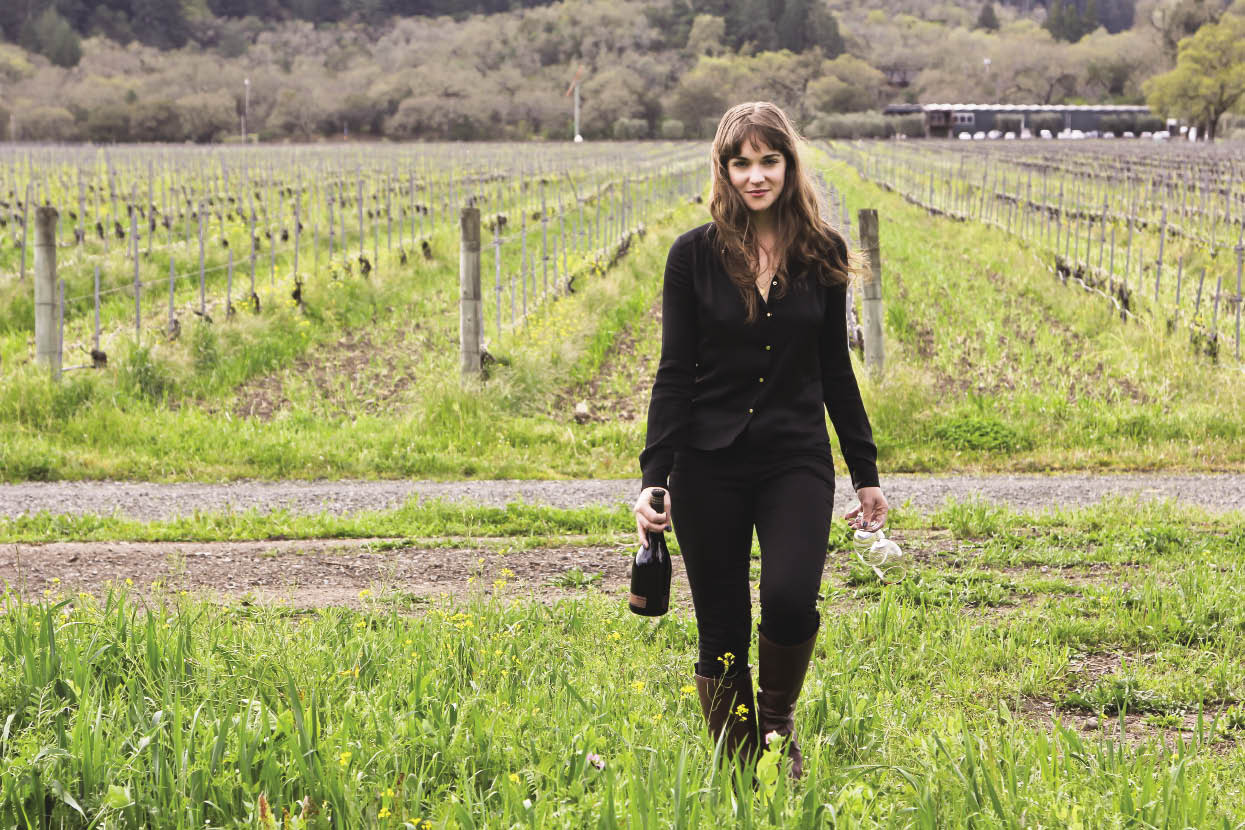 Christina Turley '06

Winery Sales Director
As the director of sales for the family business, Turley Wine Cellars in the Napa Valley, Christina Turley sees her role as an "opportunity to build something, with my own kind of vision. Because we're small and in high demand, it's more educational than sales." Although she came to Barnard to get away from the vintner's world where she grew up, the lure of wine—and food—never went away. During the summers, Turley remained in the city, working as a restaurant hostess. She found herself "reading food Web sites [because] I missed being around food." An art-history major, Turley worked at a gallery for two years before she realized that art history was an appropriate pairing with her professional work with wine. "I look at art and wine as very similar," she says. "The more you know, the more you enjoy it. Ultimately, it's about pleasure. My mission is to demystify [wine] and remind people that ultimately it's pleasurable." Turley observes that although, "the wine business is definitely male dominated, the great thing about coming from Barnard is you learn you have to stand up for yourself."

Visit turleywinecellars.com for more information