Even as a little girl, Jillian Medoff knew she wanted to be a writer, but she also knew early on that she didn't want to have to rely on her art to make a living. And so for nearly three decades, Medoff has carefully constructed a life—and a career—that contains time to write, revise, and eventually publish her novels. 


"For the past 15 years, I've worked four days a week," says Medoff, who works in corporate communications in Manhattan. "In theory, at this stage in my career I should be a partner or a practice leader. But I intentionally stay at a level that isn't as visible, that doesn't take on responsibility for too many other people. I keep my work life at a level that allows me to maintain my artistic focus."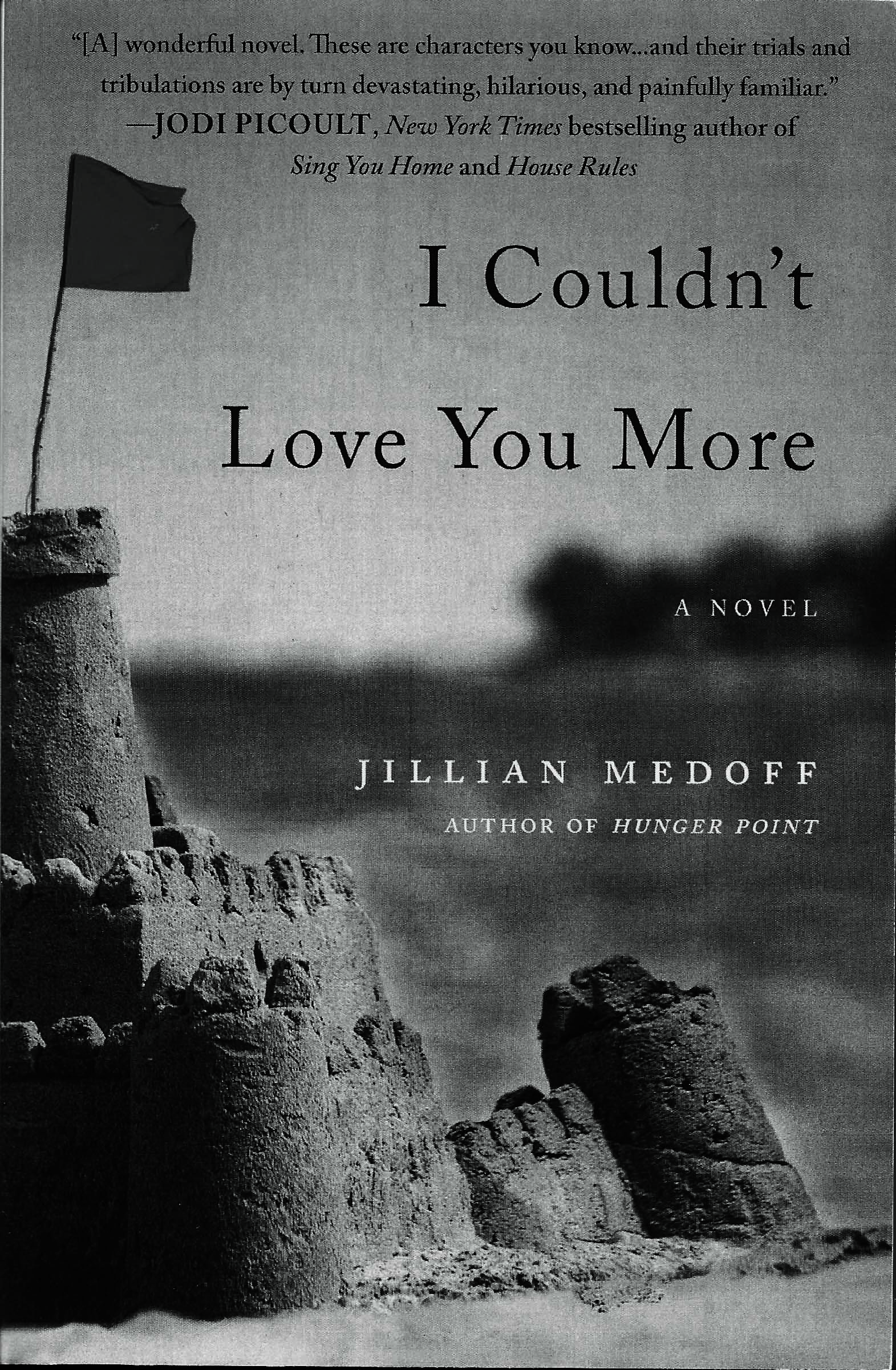 Those decisions have borne fruit: In May, Medoff's third novel, I Couldn't Love You More, was published by Grand Central Publishing. It's an absorbing tale narrated by Eliot Harmon, a 30-something working mother who juggles her career and her relationships with her partner, Grant, and their three daughters, two of whom are Grant's children from a previous relationship with an eccentric sculptor. Eliot's life is a chaotic, happy jumble until her long-lost first boyfriend reappears and knocks her off kilter, ultimately forcing her to make a split-second decision about whether she'll save her own daughter or her stepdaughter from very real danger. 

The novel turns on the type of situation no parent—no human being—wants to imagine, let alone dwell upon at length. But frankly facing the question of which child you would save was critically important to Medoff, who herself has one daughter and two stepdaughters. "As a stepmother and a mother, you always go there in your head—and as a writer you have to go there," she says. "If you haven't, you've risked nothing for your book."

Medoff transferred to Barnard from Brandeis University as a junior, looking for a vibrant community that would also give her time to write. She found both at the College, where she wrote her first novel in an independent study with the novelist B.J. Chute. "Novelists seemed like they existed in some kind of esoteric, closed society before that," Medoff says. "Studying with B.J. was a phenomenal experience for me as a young person who'd never before felt like this was something I could do."

Medoff also found inspiration in the works of novelists like Mona Simpson who construct stories that center around ordinary happenings in everyday life. "I realized you don't have to write about [a world tragedy] to tell a compelling story," she says. However, women who write about domestic lives from the perspective of female narrators are virtually ensured that their work will be relegated to what Medoff describes as "the women's fiction ghetto." 

That's a problem to which Medoff says she simply can't devote much time. "You have to write what you want to write," she asserts. "I want to be thought of as a serious artist but sales dictate how authors are categorized, and there's not a lot I can do about that."

As the new novel makes its way to readers, Medoff is already halfway through her next work, which is about relationships in a corporate human resources department. The story is told by multiple narrators, several of whom are male. As she's done with many of the other key decisions in her life, Medoff took this approach purposefully—in this case, to stretch herself technically. 

With I Couldn't Love You More, she set herself the challenge of raising the stakes in the somewhat traditional narrative arc of a woman choosing between two men. Though her readers may lose some sleep in the process—the novel is the type of page-turner that keeps you reading far later into the night than you'd planned—they're likely to be satisfied with how Medoff ties the story together. "With this book, I said to myself, 'I'm going to write about the things that people think about but don't say,'" Medoff explains. "It's profoundly harrowing, but so exhilarating at the same time."