Barnard College's global footprint currently stretches through more than 65 countries, in large part due to the vast alumnae network both here and abroad. Dedicated to fostering connections to Barnard around the world, these highly valued groups of interesting and intelligent volunteers open their own networks to their Barnard sisters and offer support through all stages of life.

Barnard's regional clubs host a variety of events from book clubs to professional development workshops to happy hours and museum tours. The clubs bridge the gaps between the classes and allow lifelong relationships to build, ultimately based on the life-changing experience of a Barnard education. 

If you are interested in learning more about any of the Barnard regional clubs or events, visit alum.barnard.edu, call 212.854.2005, or e-mail alumnaeaffairs@barnard.edu. Barnard wants to connect with you, wherever you are, and we look forward to expanding these connections in your communities throughout the world.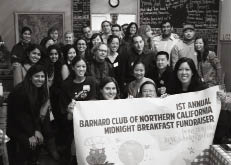 Midnight Breakfast Moves to the West Coast

On January 6, more than 100 alumnae, current students, and their guests attended the first Annual Midnight Breakfast fund-raiser at Kate's Kitchen in San Francisco. Hosted by the Barnard Club of Northern California, this single event raised over $2,000 for the Barnard Northern California Scholarship Fund, which provides scholarships to young women from the Bay Area. The fund-raiser successfully recreated the spirit of Midnight Breakfast, a Barnard finals week tradition since 1998. Special guest and scholarship recipient Rebecca Kelliher '13 helped "M.C." Danielle Childs '10 and event coordinators Jessica Meksavan '05 and Lisa Lin '98 quiz attendees on Barnard trivia as everyone enjoyed delicious breakfast foods. Guests walked away with prizes, free Mission Minis cupcakes, and a strengthened bond with the Bay Area's Barnard community.

Once a Barnard Woman Always a Barnard Woman

On January 11, current Barnard students attended the Barnard Club of Long Island's Lessons Learned mixer with recent graduates, several alumnae from the 1960s, and even a mother-daughter alumna-student pair. All enjoyed spending time together mingling over drinks and delicious snacks at Vitae Restaurant in Huntington. Alumnae recounted what they wished they would have known as students; students reported what surprised them most upon entering the College.

Meet Our Newest Club

On January 29, 40 enthusiastic alumnae in North Carolina gathered for the kickoff event of the newly minted Barnard Club of the Triangle. Eight board members were elected, and plans were laid for future events, such as museum trips, theatre outings, and networking, among other possibilities. Everyone enjoyed the opportunity to reminisce about their Barnard years and welcomed the formation of the club.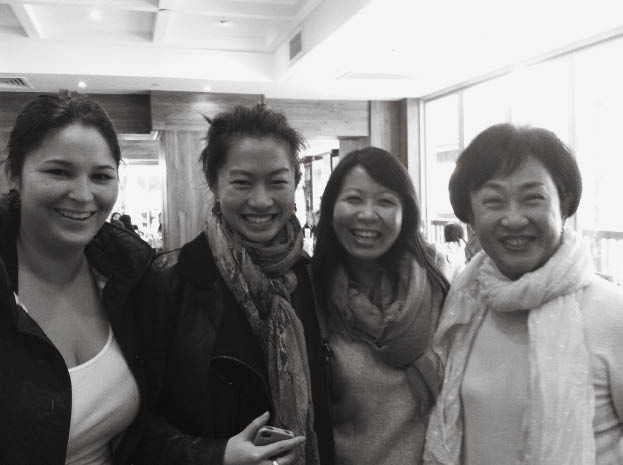 Connecting in Hong Kong

The Barnard Club of Hong Kong has been very busy. After hosting an exciting visit by President Spar on December 8, they kicked off the new year on February 4, with brunch at Oolaa. Alumnae were able to reconnect with old friends and make new ones by telling stories of their unique yet similar Barnard experiences. Pictured from left: Ascia Wallingford '07, Joyce Ng '11, Yanni Guo '06, and Christine Wong Mar '65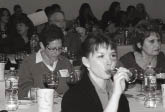 Toasting South African Wines

The Barnard College Club of New York and the Barnard Business and Professional Women jointly sponsored a wine tasting on February 7. Graciously underwritten by the Wines of South Africa and the South African Consulate General, guests enjoyed a presentation, with a tasting of 12 South-African red, white, and sparkling wines, along with regional food specialties. The event came together thanks to Meagan Callahan '12, the daughter of representatives from Wines of South Africa. 

Supporting Barnard Authors

On March 16, the Barnard Club of Philadelphia attended dinner followed by reading at the Philadelphia Free Library by Edwidge Danticat '90 who also discussed the themes in her newest book, Create Dangerously: The Immigrant Artist at Work. The event featured a musical performance by Haitian-American composer and violinist Daniel Bernard Roumain whose eclectic works have included commissions from Carnegie Hall and the Library of Congress. It was a wonderful evening of friendly conversation and musical and cultural exploration.