After the symposium, a group of six Barnard students, selected through a competitive application process to be Global Symposium Student Fellows, held a workshop for girls from São Paulo high schools, exploring how gender affects professional opportunities. The workshop was designed and facilitated by the students and included role-playing simulations. Girls from five local schools gathered at Escola Graduada de São Paulo for the event, which opened with a welcome by Barnard's Dean of Enrollment Jennifer Fondiller '88 and an overview about women's leadership by Kathryn Kolbert, Constance Hess Williams Director of the Athena Center for Leadership Studies.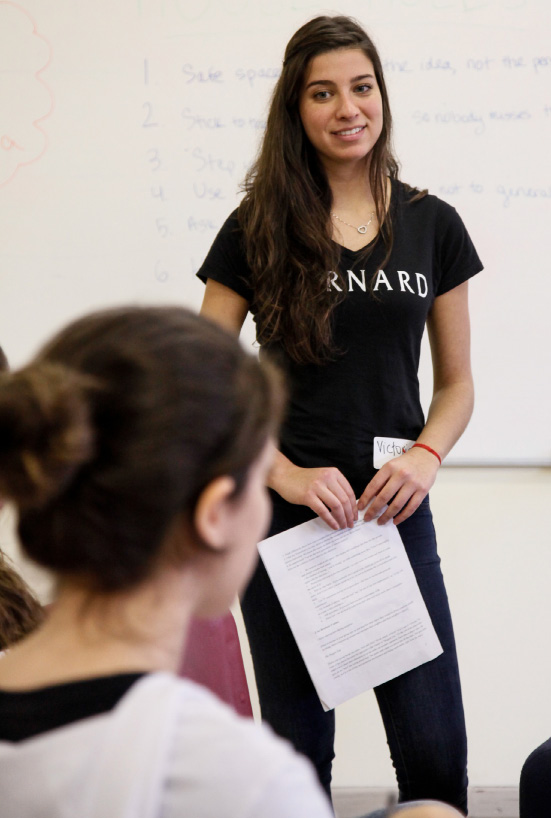 Each year, the Global Symposium Student Fellows are selected by a committee that includes administrators from College departments involved with planning the symposium. Each fellow goes through a rigorous application and interview process in which she describes her interest in the year's symposium region and women's issues, demonstrates her experience with public speaking and event planning, and showcases her leadership roles on campus.

The Brazilian high-school students divided into groups for the workshops. They were assigned to play the roles of both male and female job candidates, hiring managers, and hiring directors. Hiring managers interviewed candidates, who talked about the credentials and backgrounds they had been assigned. Managers gave feedback to the directors, who ultimately made the decisions about whom to hire. When the scenarios were over, the Barnard fellows led conversations about how gender roles contribute to workplace dynamics and leadership within an organization.

The high schoolers responded enthusiastically to the exercises and were eager to discuss women's roles in their society, according to student fellow Mariany Polanco '13. "I came away with a fresh perspective on how young women view leadership," she said. In the group led by fellow Mary Glenn '13, the conversation moved from the workplace simulation to other contexts where leadership opportunities exist, such as a university setting or even in the home. "The [Brazilian students] frequently raised the question—can anyone be a leader?" Glenn explained.

Adriana Moore '15, herself a graduate of Escola Americana de Campinas, one of the participating schools, noted an impressive degree of social awareness among the students. "They raised issues of sexism within advertisements and everyday language," she said. 

Student fellow Dhvani Tombush '15, who participated in the inaugural Young Women's Leadership Workshop as a high-school student at the African Leadership Academy in Johannesburg, was reminded that culture doesn't have to be a barrier between women. "As I sat with those girls, I realized that the bond of 'woman' was stronger and cut across our global differences," she said.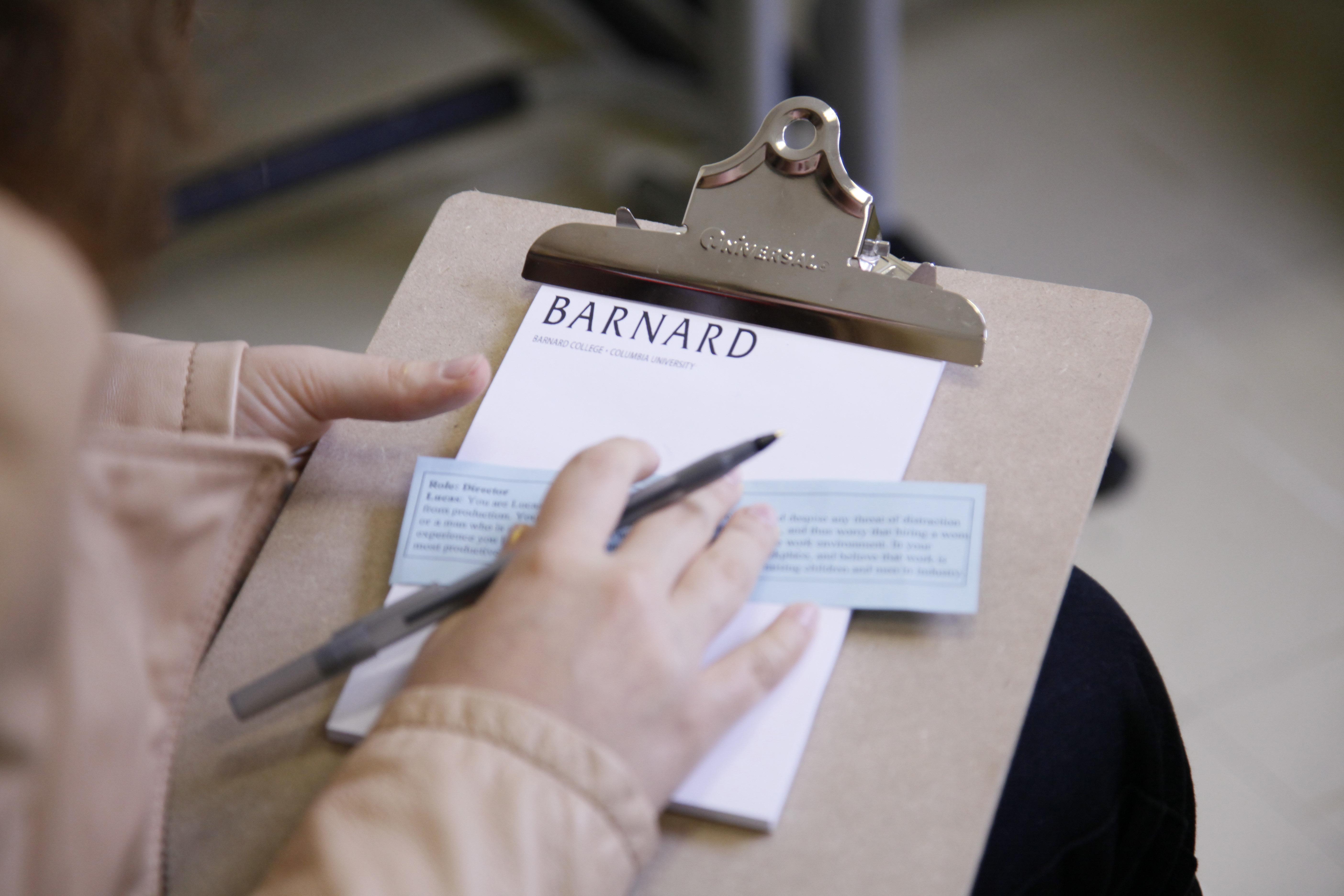 The girls in São Paulo were not the only high-school students to take part in the workshop. Before the trip, the student fellows held a preliminary workshop on Barnard's campus for local students from around New York City. "Leading the same program for these two distinct groups brought out cultural differences and similarities between young women in Brazil and young women in the United States," said Annelise Finney '15. 

The student fellows came away with a sense that their curriculum had an impact on the students and that these conversations were an important vehicle for helping younger women think about the role of women in their own society and in other parts of the world. "One of the Athena Center's core principles is that leaders have to share what they've learned with the next generation. I loved putting that into practice," said Glenn.