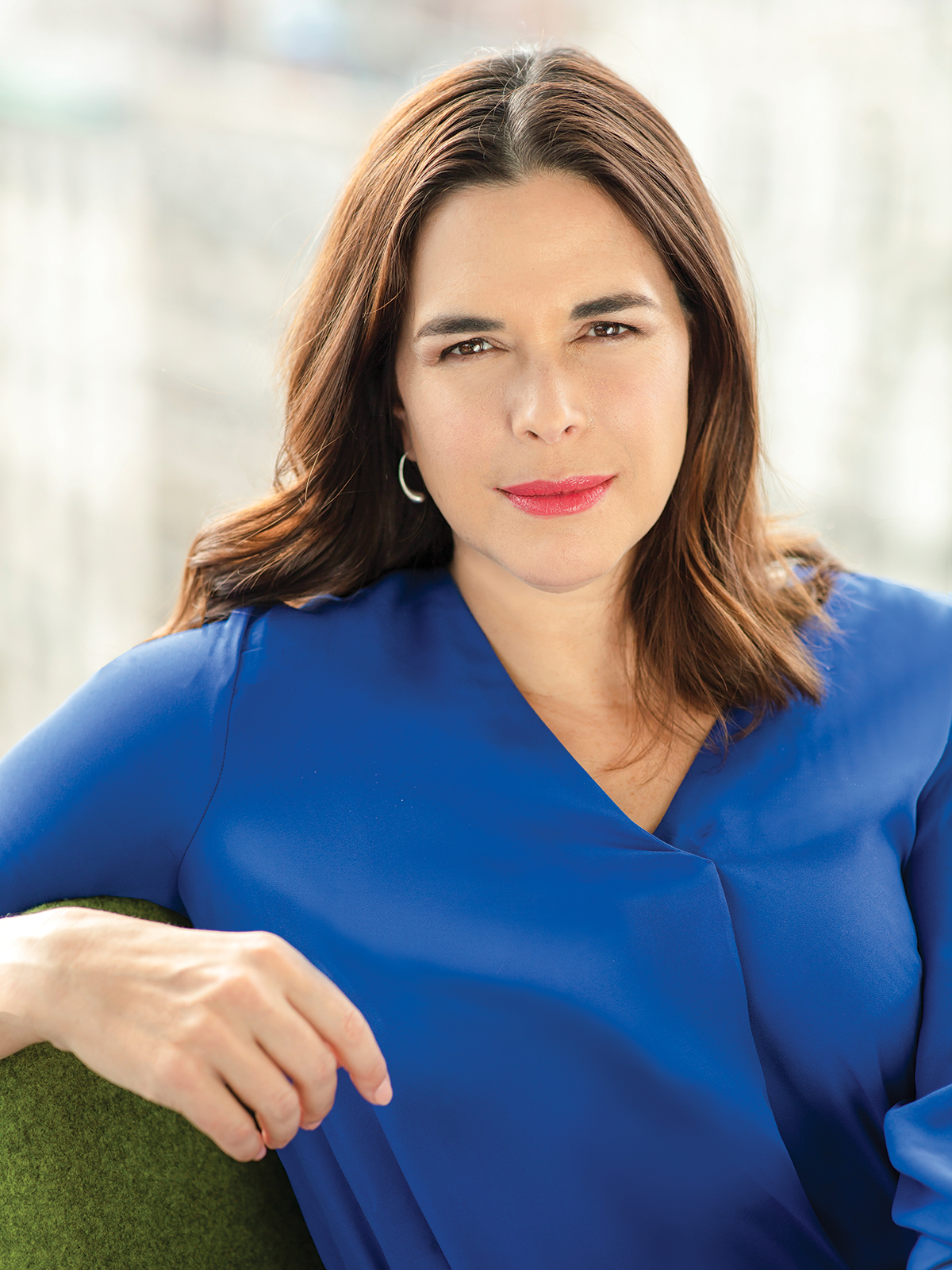 My daughter Sarah is something of a fish — she was introduced to swimming when she was just 3 months old. In the years since, she has often been the youngest in her swim class, so I have lingered by the side of the pool to hold her hand between laps. Now, at age 8, she's quite a good swimmer, with no hand-holding in sight. She ice-skates, too, and is generally kinetic, and quite competitive, in her approach to the world.

If I sound like a bit of a stage mom when it comes to sports, it's because I believe in the power of athletic pursuit. In school I was always interested in math and science, but I was also an avid athlete, mostly playing soccer and then later, lacrosse. I loved the athletic field and was totally dedicated. I even had a chance to play soccer in the Olympic development program at some of the highest levels. They said I had promise. Then the national team coach came to observe, and I proceeded to play the worst game of my life — the worst performance of my short soccer career.

Nonetheless, I will always consider myself an athlete — these days, mostly hot yoga and weekly runs — because the foundation that was forged on the soccer field has never left me. I have drawn on the skills that I learned as a competitive player in everything that I've undertaken since, from the science lab to my work at Barnard, and I am grateful for it all.
I've learned that to succeed as an athlete, individually or as part of a team, you have to be a good thinker. You have to process information quickly and often in multiple directions. Intense focus is required, along with the discipline to practice and then practice some more. As athletes, we are used to long hours, rigorous training, and endless repetition. We have to be willing to keep going, even after our brains and bodies are ready to stop. And we have to be comfortable with a constant and exacting assessment of our abilities — the thrill of victory, the agony of defeat.
At Barnard, we have some of the most impressive student-athletes you will find anywhere. They combine brilliance in the classroom with the skills their sports require, all without missing a beat. They understand and value how being an athlete informs their college experience. For Sofia Camacho Ferral '22, competing as a runner has taught her to balance her energy and take care of her body so that she can perform at her best, on the track and in class. Coxswain Maya Esberg '22 credits the rowing team with giving her a sense of security and community. And fencer Ester Schreiber '20 describes her pride in being a role model for younger athletes.
Now more than ever, we are choosing to highlight and celebrate these amazing students so that their stories can inspire others. After all, Barnard is the only women's college, and one of only a few liberal arts colleges in the country, to offer NCAA Division I athletics, through the Columbia-Barnard Athletic Consortium. We would love for more students to take advantage of this fantastic opportunity and to experience for themselves how beautifully the Consortium fits in with academic life.
In March, to celebrate the 35th anniversary of the Consortium and in honor of Women's History Month, we convened "Beyond the Game: Women, Sports and Competition" to look at how participation in sports impacts women's lives. Do women athletes lead differently? Does professional competition foster success outside the sports arena? These were some of the questions that soccer icon Abby Wambach tackled in May 2018 when she delivered the Barnard Commencement address. She rallied the Radio City crowd, and especially our seniors, with sharply drawn lessons for life taken directly from the soccer field: Make failure your fuel. Lead from the bench. Champion each other. Demand the ball. The speech was such a huge success that Abby just published a book based on it, Wolfpack: How to Come Together, Unleash Our Power, and Change the Game.
Not everyone can harness the kind of energy that has made Abby Wambach such a star. But we can all learn to appreciate the many dimensions of our lives. Our students can be outstanding scholars and great competitors. They can conduct important research and commit to their sport. And they can learn to balance the rigors of their academic pursuits with their efforts on the field.

Today Sarah practices swimming in Dodge Fitness Center, right alongside Barnard students. I really hope she keeps swimming. And I really hope they do, too. •