In a professional production of The Sound of Music in St. Louis, her hometown, a 10-year-old Ariane Rinehart played the second youngest of the von Trapp children, Marta, who tells her new governess, Maria, that she wants a pink parasol. The following year, she moved up to the role of Brigitta, the third-youngest child, at St. Louis's well-known outdoor theatre venue, the Muny. And on December 5, Rinehart portrayed the eldest of the von Trapp children, Liesl, who memorably sings of being 16 going on 17, in The Sound of Music Live on NBC. The show was watched by more than 18 million people. "I've sort of grown up with the family," says Rinehart, 19, who took the fall semester off to attend rehearsals six days a week for two months for this first full-scale musical produced for live TV since 1957.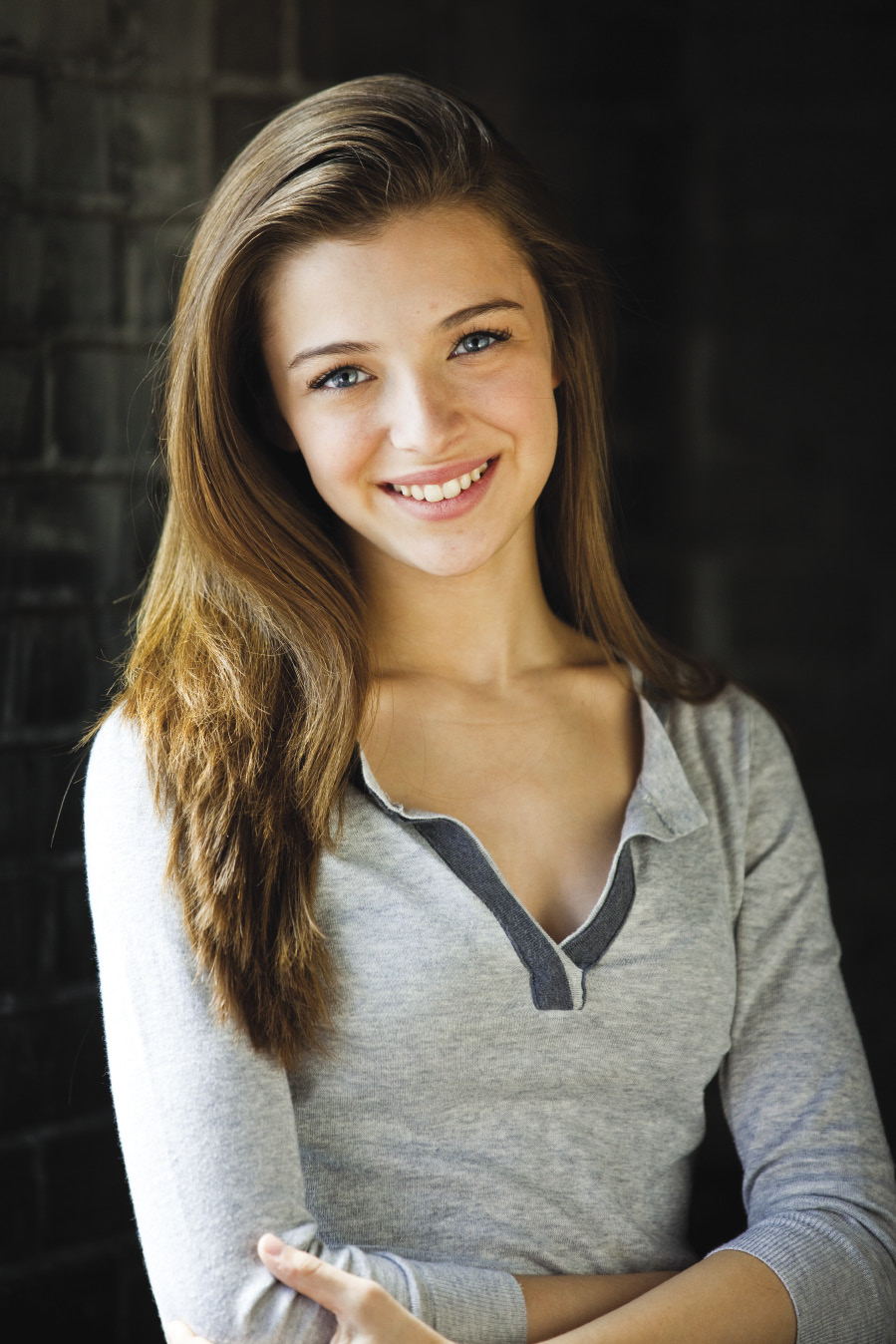 Rinehart's interest in performing was sparked at age 5 by a ballet class. A year later "she demanded voice lessons," recalls her mother, Nadine Rinehart. "She kept demanding them," and her parents relented. She was 8 when she appeared in her first professional performance, playing the littlest snow child in the musical Carousel at Stages St. Louis. She also performed as a vocal soloist with the St. Louis Symphony and appeared in The Nutcracker and Swan Lake. "She's passionate and hardworking," her mother says, adding that her daughter's experience in professional theatre as a child "was very maturing for someone [so] young."
Recently, Rinehart has appeared in the music video for Justin Timberlake's "Mirrors" and in Apple advertisements. For her first film role, in Noah, directed by Darren Aronofsky, she traveled to Iceland for several days of shooting last summer. Noah will be in theaters in March.
At Barnard, she is majoring in sociology, "very valuable for acting," she says, because the subject examines "people's relationships and patterns of social behavior." Rinehart also sings with the a cappella group, Bacchantae, and serves as co-president of the Columbia Dance Marathon. She squeezes in auditions—an average of four a week—between classes. Her agent "plans auditions around my class schedule," she says. Sometimes she passes up auditions to attend class, because "my education is very important."
The Sound of Music Live was Rinehart's highest-profile professional experience, and a nerve-wracking one—a live, three-hour performance full of quick costume changes and intricate dance numbers performed on a Long Island soundstage and broadcast on network television. She had 90 seconds to change clothes and race from one end of the soundstage to the other after singing her big number, "16 Going on 17," for her next scene: climbing through the window of the room occupied by Maria, played by Carrie Underwood, after a rainstorm.
The song, a duet with telegram boy and beau Rolfe, was also "a great dance number, which made me very happy," she says. At the song's end, the pair shared a kiss while rolling down a tree-strewn hill on the von Trapp estate. The performance gave Rinehart the opportunity to show off her singing, dancing, and acting, which she relished. Considering the pursuit of a career in show business after graduating, Rinehart does note that "it's hard to really predict anything in this business." Equally fond of working in theatre, film, and TV, "I would love to do all three," she affirms.