To help adults look at the world from a toddler's seemingly peculiar point of view, Professor Tovah P. Klein, director of the Barnard Center for Toddler Development, has spent the last two decades studying the psychology of 2- to 5-year-olds. Her new book, How Toddlers Thrive: What Parents Can Do Today for Children Ages 2-5 to Plant the Seeds of Lifelong Success (Touchstone/Simon & Schuster, 2014), offers parents and educators a window into this unique part of childhood. The book draws on Klein's years of experience observing and working with toddlers, listening to parents' questions, and helping parents navigate these years of great cognitive, social, physical, and emotional development with their children. She brings this experience and her research to How Toddlers Thrive, along with the ideas and observations that her undergraduate students bring to the classroom.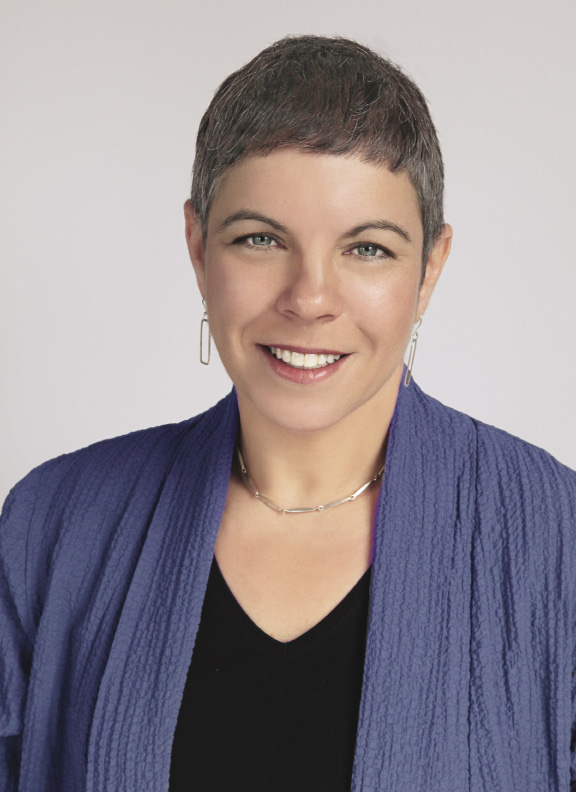 Klein calls the toddler years a "lab for later," adding, "the toddler years are a time of incredible, rapid change….There is so much brain development happening, a child is acquiring language, physical, and thinking skills and experiencing new, intense emotions. It's a time of turmoil, but it's also an incredible window into setting the foundation for lifelong development." An example concerns the struggle parents often face in getting out the door in the morning. There's the immediate need for a child to get through the routine, so the family can get to work, school, or wherever else they need to go. But mornings also provide an opportunity to help toddlers learn to be self-sufficient and guide them toward the self-regulation and sequencing that they need to function in daily life. "By stepping back and giving a child the cues they need—'socks on first, then your shoes, now I'm going to help you with your coat'—it does help them get out the door," says Klein. "These repeated routines, day in and day out, also serve a longer term, more deeply rooted purpose as well. It's the way that toddlers can practice skills they will internalize over time."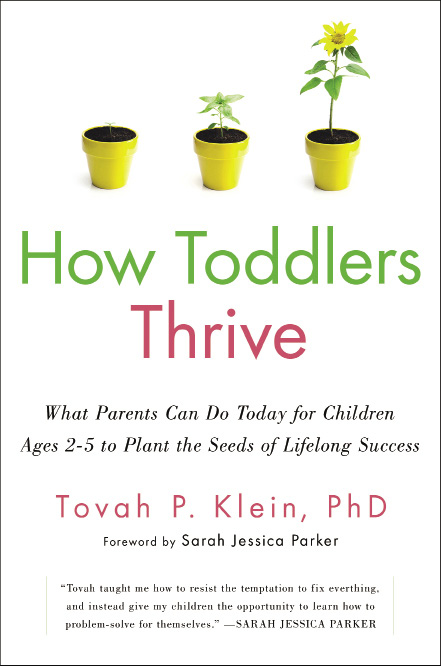 The book also includes philosophical guidance for raising children. Klein offers some counterintuitive tips for parenting toddlers. For example, she advises parents that children need to be allowed to be selfish before they can mature into caring and generous people. "The ability to genuinely share and be empathetic requires that your own needs—for safety, and feeling secure—are taken care of first," she says.
Klein notes that it can be hard for parents to take a step back and let children figure things out, even if their way is riddled with mistakes and stumbling blocks. "If parents really want their kids to be resilient and able to handle life, trial-by-error is what actually helps children become prepared for life," says Klein. "Toddlers don't see mistakes as errors. It is part of learning."
Work on the book enriched the toddler-development classes Klein teaches at Barnard. "Writing this book pushed me to read and engage with a lot of the latest research, particularly concerning the neuroscience of what's going on with children in these years," says Klein. The information she brought back to the classroom helped her convey concepts with renewed excitement and expertise.
A former student of Klein's played an integral role in the realization of the book. Nim Tottenham '96 did her senior thesis in the center, and then went on to get her PhD. "I relied on her throughout the research and writing, to bounce ideas [off] and talk about particular studies," says Klein. "Working with her has been a full-circle experience: first she was a Barnard student, later she was a mother of a child at the center and taught developmental psychology at Barnard. Now she's an associate professor at UCLA, and soon, she will join the faculty at Columbia and do research at the center, which we're very excited about."
For more information, go to howtoddlersthrive.com