Even established filmmakers struggle to raise money to make documentaries. To secure the dollars she needed for her directing debut, Hillevi Loven diligently applied for grants. She also took an unconventional route: She underwent a makeover by celebrity stylist Ken Paves and was featured in an issue of O magazine, resplendent in a $10,500 ankle-length floral Dior skirt and a sleek black $960 Dior sweater. "It was pretty absurd," Loven says with a laugh. "But I've always thought of the media as a tool for any social issues or causes that you're working on. It definitely gave us more traffic on the website, and just having more traffic definitely raises the visibility of my film."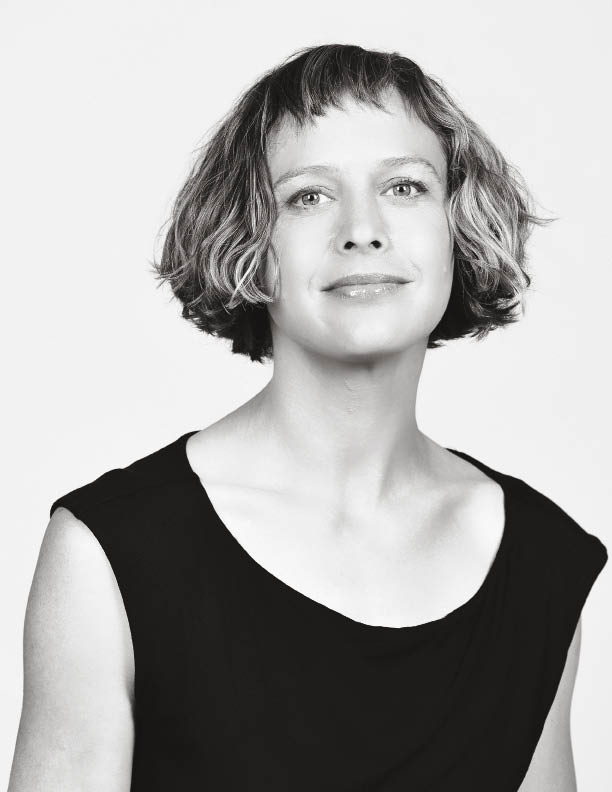 Loven's documentary, Deep Run , follows Cole Ray Davis, a transgender teen in rural North Carolina, as he grapples with faith, love, rejection, and family. The film was named best documentary at the 2015 Austin Gay and Lesbian International Film Festival, and was an official selection at six other film festivals.
Loven didn't plan to make a film about a transgender teen. Her initial interest was in youth-voter mobilization, which led her to explore conservative Christian youth culture. To meet teens, she followed a Christian punk band, Gray Lines of Perfection, on a tour through the South. But when Loven connected with a 17-year-old Christian lesbian, Jasmine, the filmmaker knew she'd found the strong, articulate character she'd been seeking to anchor her work.
Then, more than two years into the project, Jasmine came out as transgender and announced a new identity as Cole. That revelation upended the storyline. "It was a bit overwhelming because I'd written proposals, and it was definitely a regroup," she recalls. "But the strongest work that we did together came out after that point."
She likened the pivot to her experiences in her 20s producing underground theatre. "There's a kind of improvisation that goes on," she says. "You have to be open to what life is offering you and what your characters' lives are offering you.You are knitting particular strands of their stories and their lives.You have to be open to unknown twist and turns. That's the invigorating part of it."
Loven's career has taken similar twists. A New Yorker, she studied visual arts and women's studies at Barnard, where, as a transfer student, she found the rigorous academic community she was seeking. She segued from theatre to film in her 30s, enticed by the medium's ability to bring social issues to diverse audiences. Along the way, she earned an MFA from Hunter College, taught media arts to LGBT youth, and made a documentary about the seductive excesses of Las Vegas's all-you-can-eat buffets.
Loven amassed more than 200 hours of film during five years of shooting Deep Run . She painstakingly whittled it to 73 minutes. "You're still constructing a script on a certain level, and there are many, many different directions it can go, so it's a really challenging—and rewarding—process," she says.
Loven received a welcome boost from the Sundance Institute's documentary film program, which awarded her a fellowship and grant to help defray the film's $100,000 cost. Actress Susan Sarandon, the film's executive producer, provided financial and emotional support as well. A longtime LGBT rights supporter, the actress watched a rough cut and, moved by Cole's story, designed a T-shirt to benefit the film. Sales raised more than $22,000, which enabled Loven to complete her edits. Sarandon also introduced the film at its New York City premiere last fall.
Loven is gratified by the warm reception Deep Run has received and plans to screen it at colleges and churches. Its debut coincided neatly, though quite unexpectedly, with the unparalleled new visibility of the transgender community.
"We're at a point where more people are willing to watch a story like this," Loven says. "I wanted to make a film that would communicate with people who might not have any familiarity with a small rural world or coming of age and being a young trans person. I'm happy the film can get wider exposure." •