When Lida Orzeck '68 learned she would be honored at Barnard College's 125th-anniversary gala, her response was: "I have to do something to deserve this." The cofounder and chief executive of Hanky Panky, a successful lingerie company, Orzeck pursued the possibility of endowing a professorship. And once she learned about a rotating artist-in-residence chair in need of funds, "I knew right away. I was just all over it."
The Lida Orzeck '68 Distinguished Artist-in-Residence position covers five fields: architecture, dance, music, theatre, and visual arts. The inaugural artist is world-famous ballerina Wendy Whelan, who recently retired after 30 years at the New York City Ballet.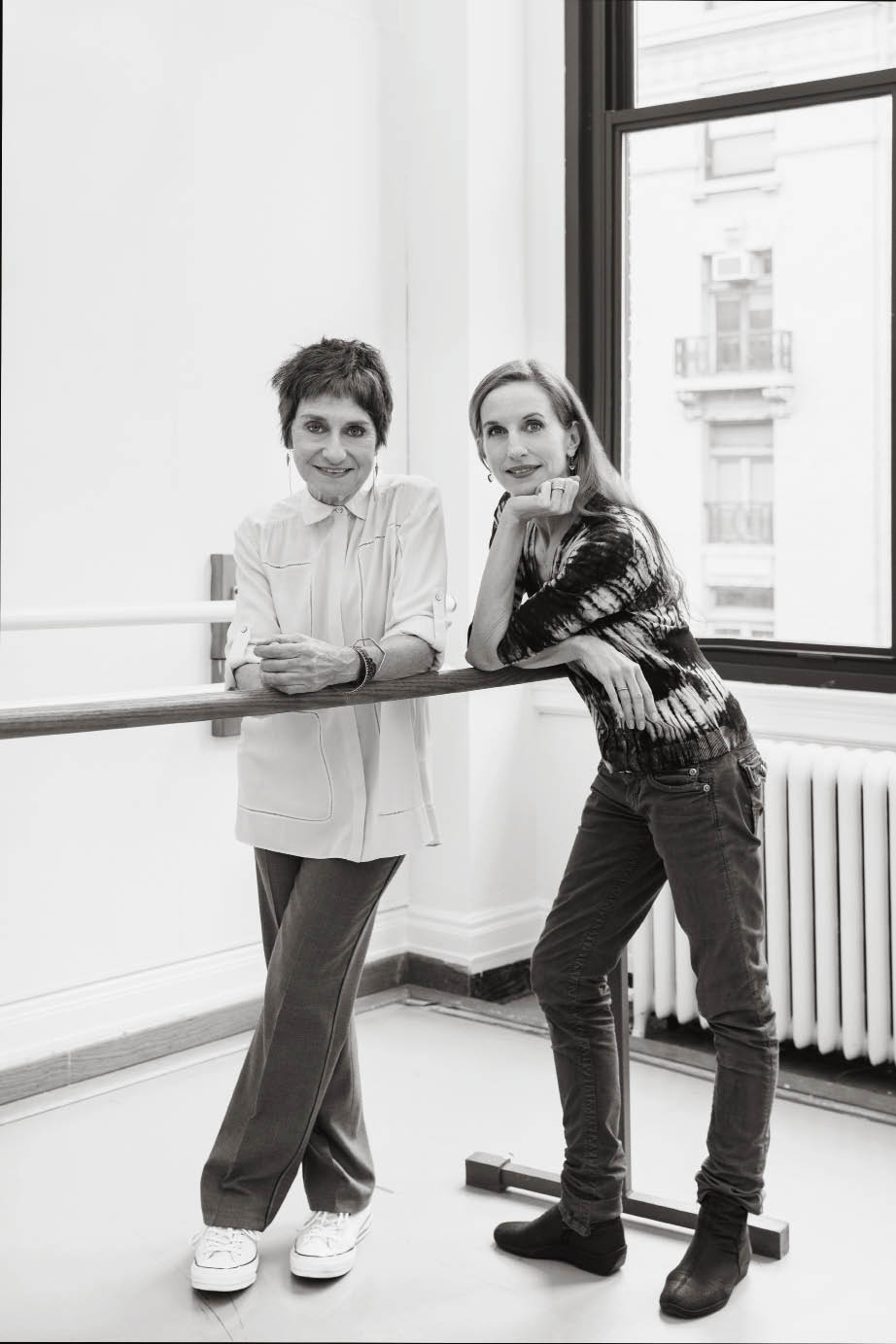 A culture buff who used to study dance and play cello, Orzeck was already supporting Barnard in numerous capacities—donating regularly, serving as a mentor, providing support for the Athena Film Festival, and endowing a scholarship, among other activities. This endowed professorship appealed to her for several reasons, including the fresh mode of instruction it invites. Artists, she notes, "are not necessarily people who teach or who are tutored in teaching, or who come in with certain specific formats for imparting their gifts and their knowledge. This is not a note-taking setting, not a classroom. Students are getting exposed to different ways of imparting and receiving information."
Her own Barnard experience intersected with the arts, too—sometimes in unexpected ways. She played cello with the Columbia orchestra, and while she no longer studied dance formally, "I was always a go-to person for my friends to learn the latest moves." And when, in a surreal twist, the United Nations invited Barnard students to participate in a go-go dancing performance on the stage of the General Assembly in 1967, Orzeck joined in. (The precise inspiration for the performance has been lost to history.)
Orzeck is uninvolved with the selection process for the artists. Once Whelan was chosen, "I was as surprised as anybody, and that is also something I'm just going to love, year after year." When she first heard about Whelan's appointment, she was ecstatic."I was falling off my chair, I was so excited, because I realized what a huge appointment that was. This was practically a household name within certain circles, and a tremendous draw for Barnard and for anyone interested in the dance program at Barnard."
For Whelan, the opportunity also came as a surprise—and a welcome one. "It was exactly what I was hoping to do, and soon," she says. "I've always looked at my future and seen myself in academia, teaching in dance departments. So to have a place like Barnard—which has such a renowned dance program—invite me, in my hometown, it was really a kind of dream." Much of her enjoyment stems from her students. At this point in her career, she wants to spend time with the kind of dancer who populates the Barnard dance program. "I wanted to be with somebody who has a lot more in mind than just getting the step right, but wants to look at dance from many perspectives," she says. "These students look at dance in richer, deeper, more complex ways. They think differently."
For that perspective, she credits—among other things—the students' balanced curriculum, which values dance and academics equally; by contrast, Whelan's education, at the School of American Ballet, focused solely on dance. "The students have a philosophy class right before their dance class and then they're going to go study architecture or writing—I find them crackling with energy and on a whole different level, with a different vibe, and I'm excited about that." The "different vibe" is rooted partly in the variety of dance training they receive, from ballet to modern. Whelan delights in seeing students "in the middle of both worlds, balancing both in their bodies."
The result of this environment, she says, is that she learns at least as much from her students as they learn from her. And their thoughtful, exploratory orientation complements her own at this moment: as a recent retiree from her longtime company, she, too, is in a position to take on new ideas with new kinds of people.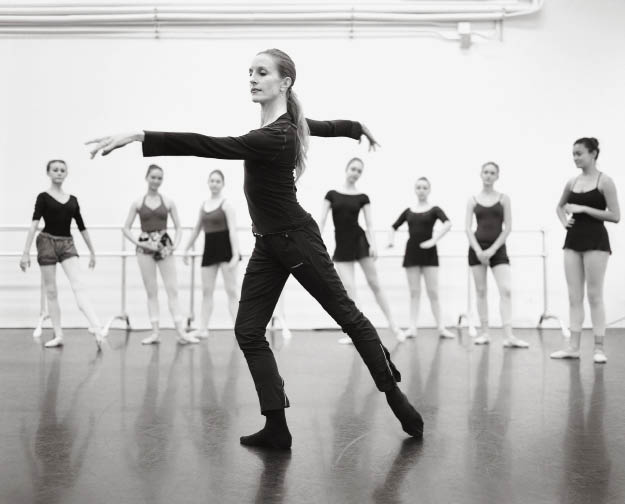 Thus far, she has taught two master classes; she'll teach at least four more this semester. She'll also work on repertory, most likely by Jerome Robbins or George Balanchine. And for the first time, she may choreograph something of her own—despite her nerves. "Choreography has always been something I've been a little intimidated by, and I'm trying to use this new time in my life to make myself as fearless as possible," she says. "So when I have a fear, I try to face it and get over it." Barnard is the right place for such boundary pushing, she adds. "That's the environment here: try it and see what you learn." It's an environment that Barnard students have long taken advantage of.
For Orzeck, one delight of the program is the chance to learn not just about art, but also about the visiting artists themselves. Given Whelan's level of focus and achievement, "I can't quite imagine what it's like to be Wendy, and what a tremendous thrill [it is] to learn who this artist is firsthand, as a student," she says. "They're really, really lucky." •