Barnard students don't just take to the stage to sing and dance—they also do improv, perform opera, create spoken word pieces, write parodies, exhibit art, and bring plays to life in ancient Greek. In these pages, we highlight the artistry of the performance groups based at Barnard. (There are many more groups based at Columbia or co-sponsored by both schools, and students at Barnard and Columbia can be members of any group.) With drama, comedy, and everything in between, these 11 groups delight their audiences.
Collaborative Performing Arts Collective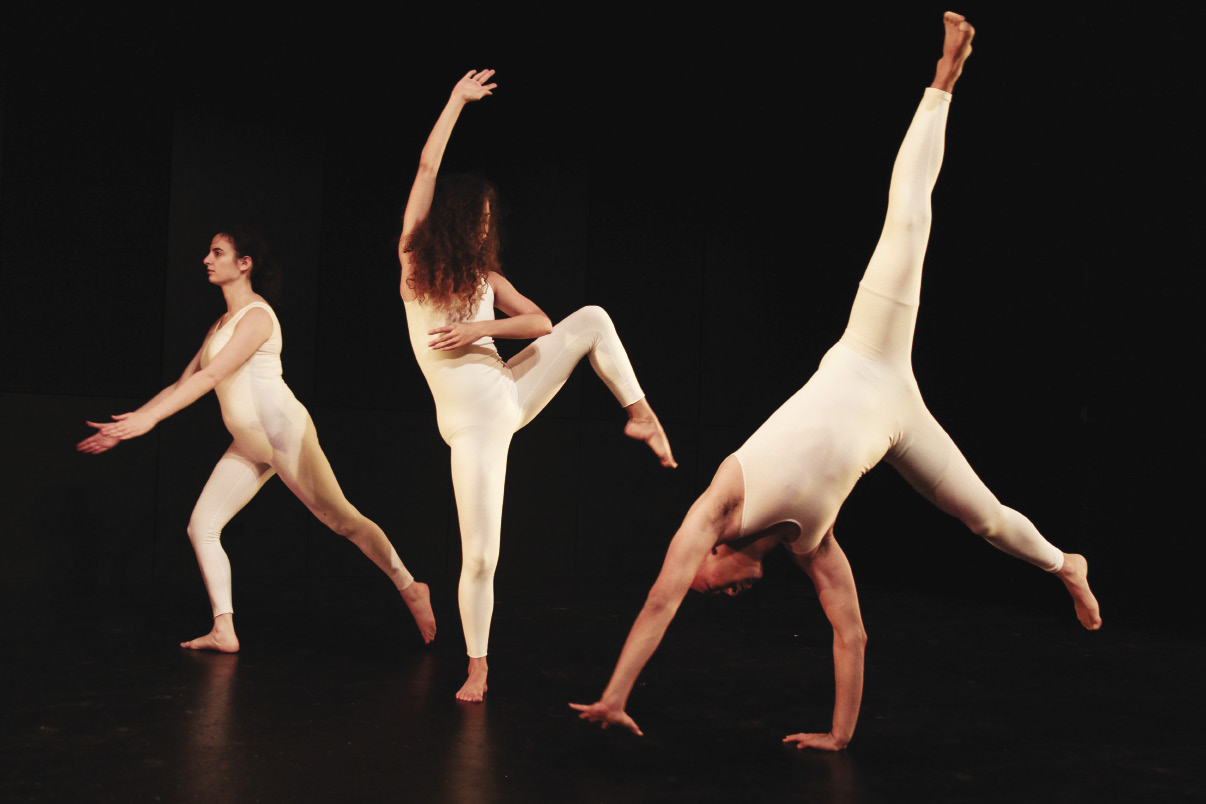 The mission of the Collaborative Performing Arts Collective, known as CoLab, is to "make art, take risks, and sometimes wear silly costumes." Though largely made up of dancers and choreographers, its performances also include artists who bring live music, visual art, photography, film, and spoken word into the mix. For its fall showcase, CoLab performed several student-choreographed pieces, including Will-Based Constructs , a mix of postmodern dance and breakdancing acrobatics by Yadira Capaz '17, who was inspired by butoh, a post-WWII Japanese dance form. The dancers created abstract shapes with their bodies to form what Capaz describes as "an otherworldly landscape."
» watch video
XMAS!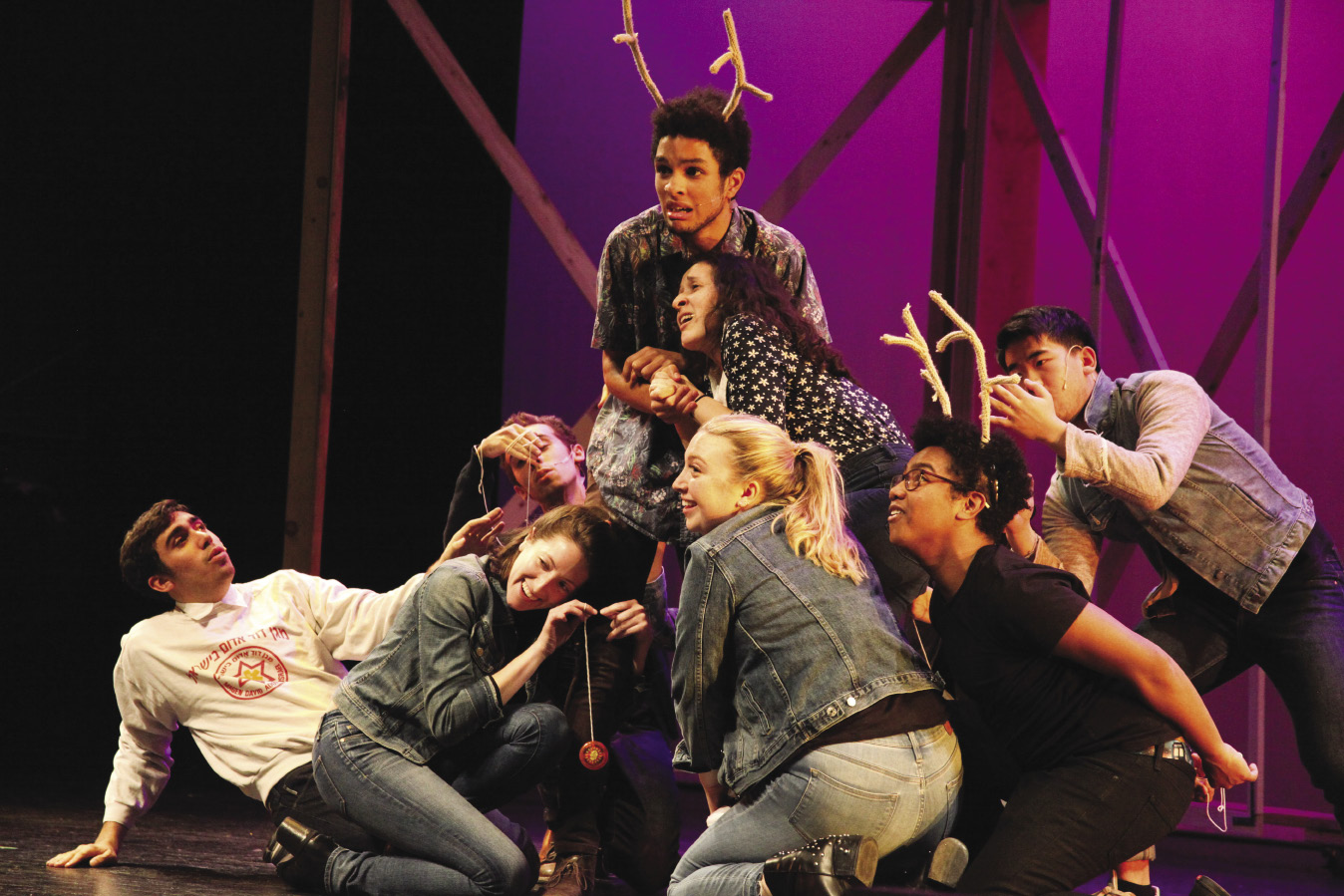 XMAS! has become a holiday tradition on campus. Inaugurated in 2006 as a parody of the Radio City Christmas Spectacular, XMAS! presents a satirical take on the holiday season through song, dance, and merriment that is chock-full of references to pop culture and current events. In photo: Rudolph the Red-Nosed Reindeer (center), played by Alexander Browne CC '19, runs away to start a new life in New York City and meets a Columbia student named Noelle, played by Rachel Greenfield '19 (in polka dot shirt). The two bond over a shared understanding of guilt.
» watch video
 
CUBE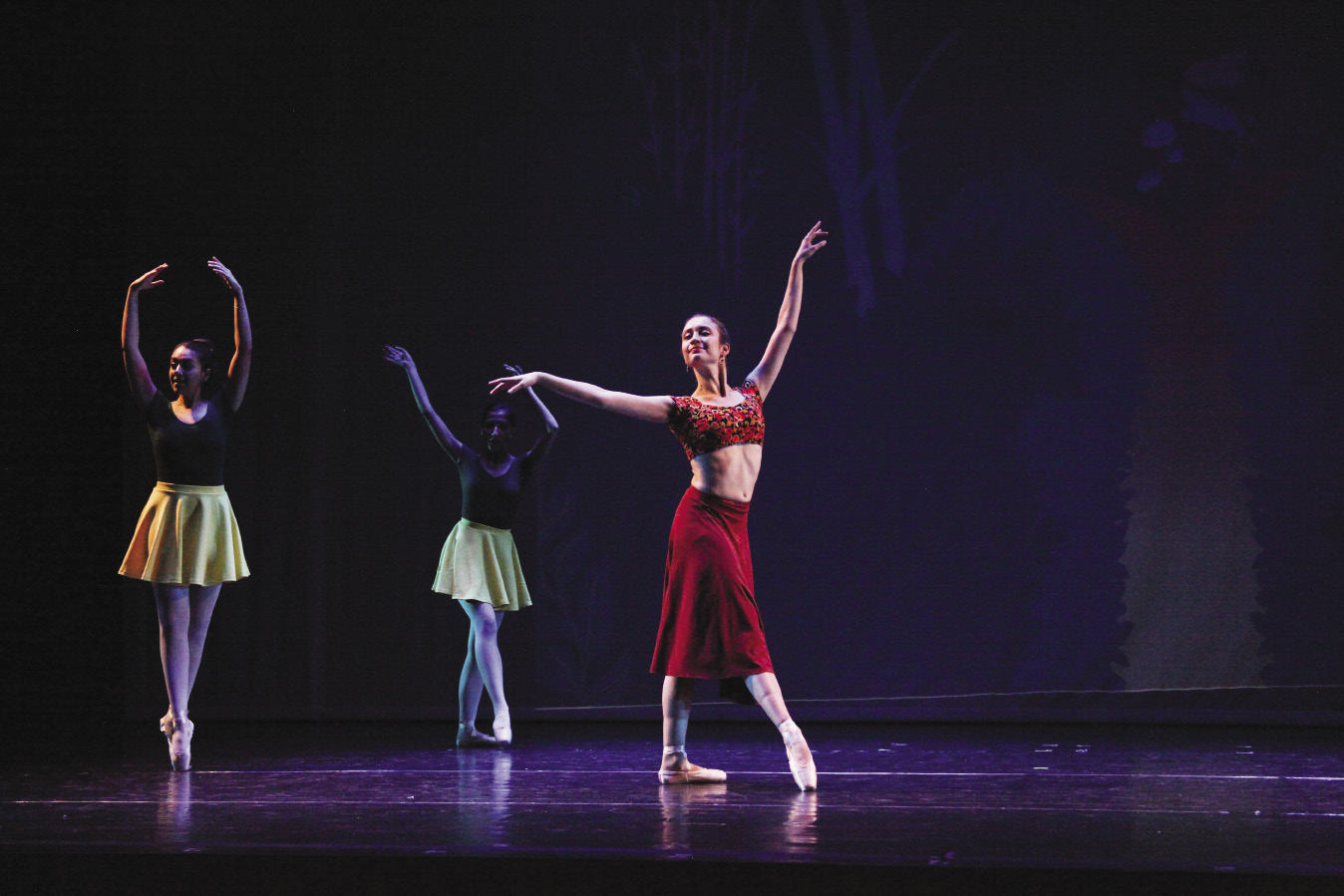 The no-cuts policy of the ballet ensemble known as CUBE gives first-time dancers the opportunity to get on the stage. Classically trained ballet dancers Rebecca Bass '15 and Rebecca Schwarz Aronson '15 founded the group in 2013. Last year, CUBE performed the full-length ballet Alice in Wonderland with more than 40 students. CUBE has roles for less-experienced dancers so everyone who wants can participate. The group has also given performances for patients at New York-Presbyterian/Morgan Stanley Children's Hospital.
» watch video
Third Wheel improv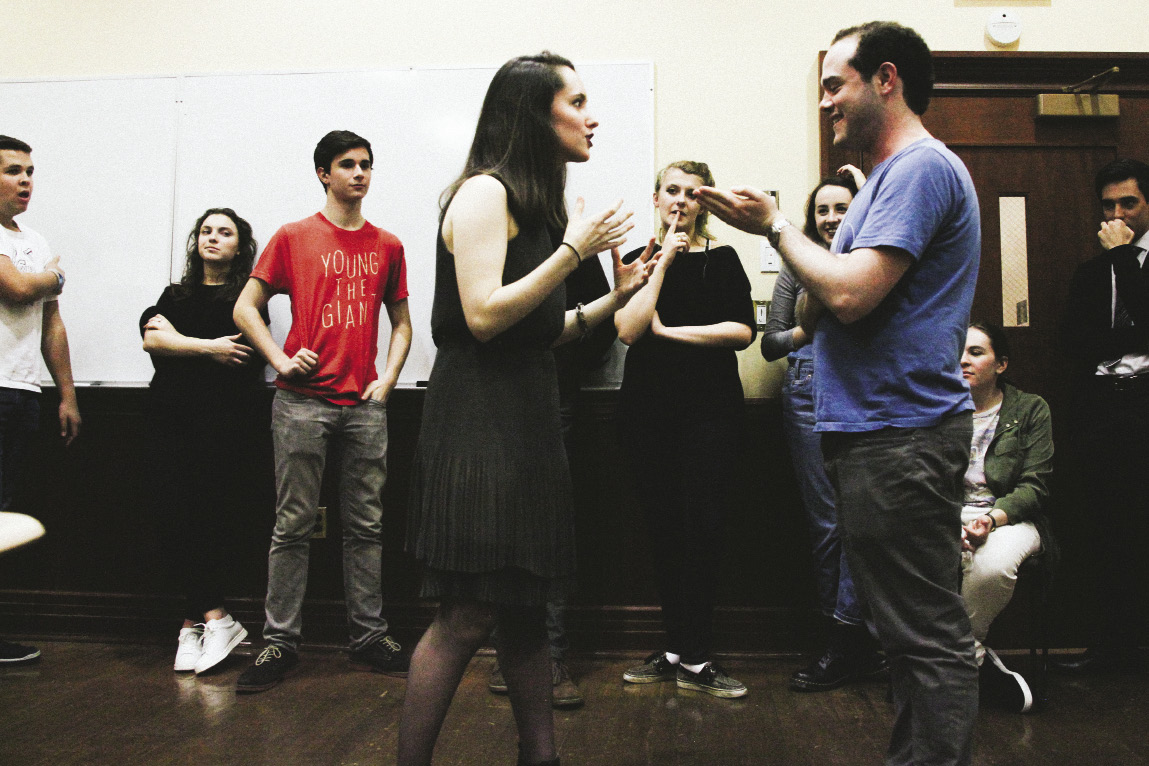 "Give me the name of an object," shouts a member of Third Wheel Improv at the audience during one of their signature bits, which it calls "Death of a Salesman." "Vacuum cleaner!" "Dental floss!" "Chicken nuggets!" have come the replies. Next, a student performer acts out an untimely death as the result of that dental floss or nugget. The group also welcomes non-members to try their hand at improv. Third Wheel recently hosted its first annual Spare Tires Improv Festival, which brought teams from New York University, Bowdoin, Oberlin, Fordham, and the University of Delaware to Barnard for five comedic hours of performance.
» watch video
V-Day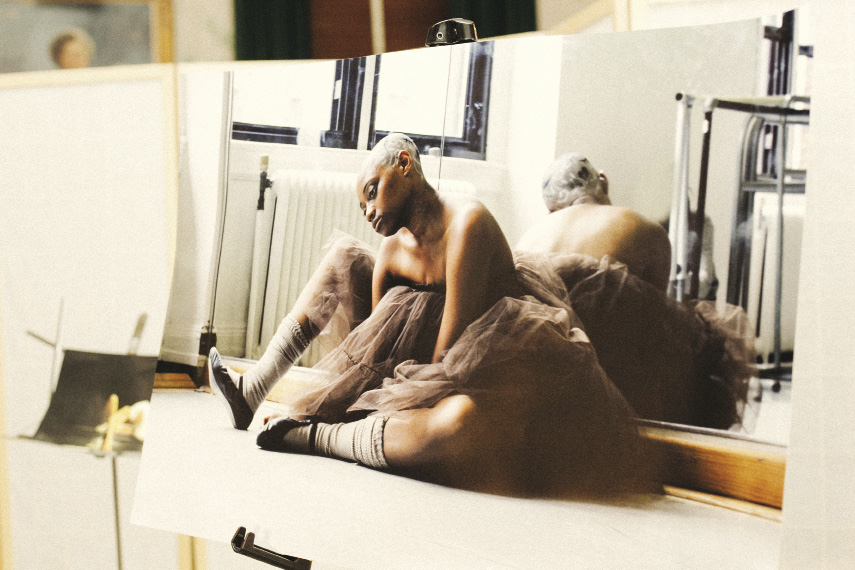 Last fall, a multimedia exhibit called Pendulum gave visitors a sensory experience of depressive and manic states with displays of photographs, films, and a live dance performance. (In the photo: Nadia Mbonde '17 depicts depression.) The exhibit concluded with a 30-minute talkback at which attendees, including President Debora Spar, discussed how mental illness affects a person and how art can be used to heal. V-Day was formed to perform Eve Ensler's The Vagina Monologues , but in recent years it has expanded its focus. This spring, V-Day will exhibit Access | Ability , which will explore the experiences of students of color who have disabilities, including mental health issues.
Latenite Theatre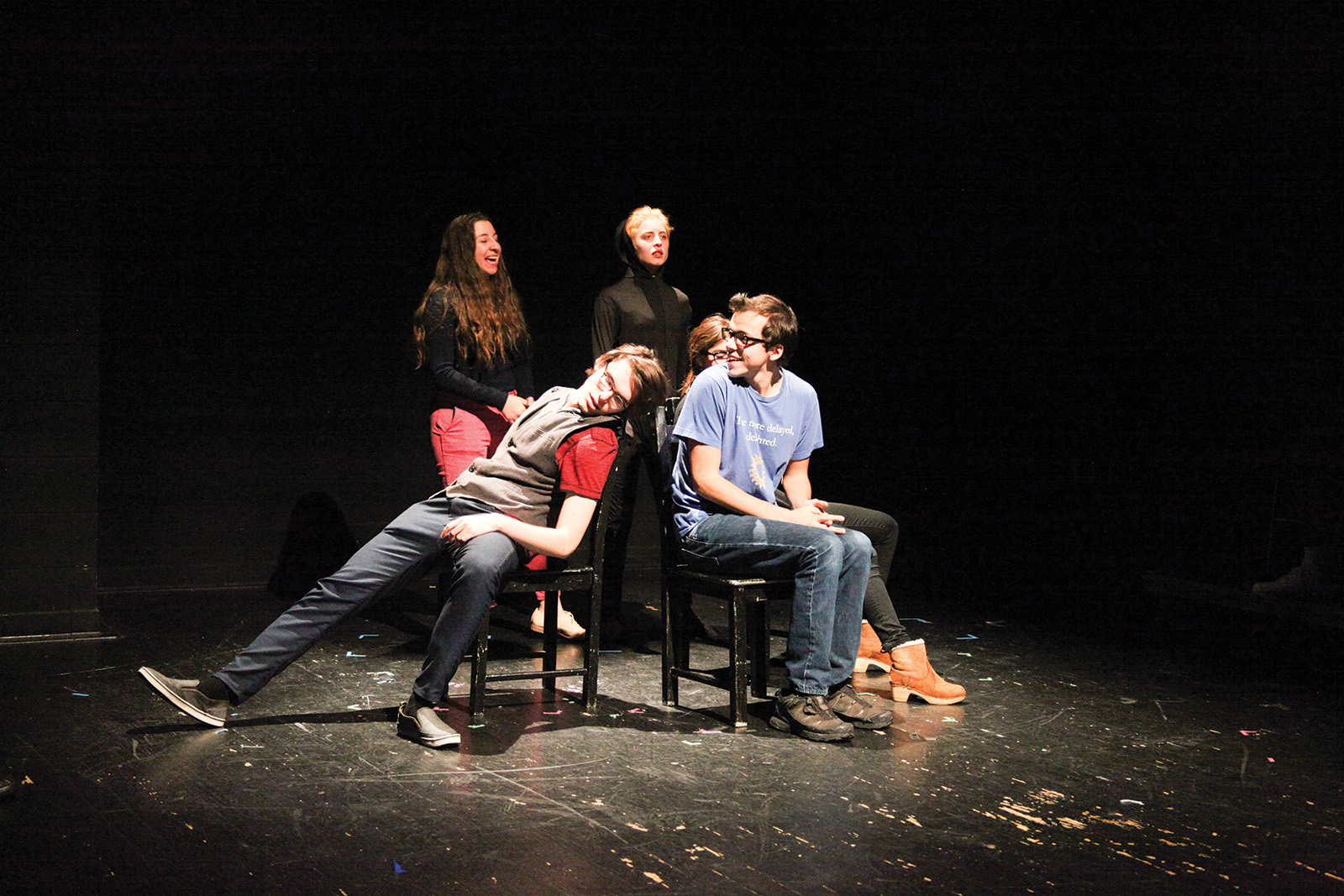 Latenite Theatre is for night owls. The group typically performs at 11 p.m., after other campus events end. The eclectic collection of one-act plays ranges from the dramatic to the absurd. Latenite's fall showcase included seven plays selected from almost 50 submissions. In the play The Decoder Commercial (right), a product called "the social decoder" helps people figure out what others are really thinking in awkward social situations.
» watch video
NOMADS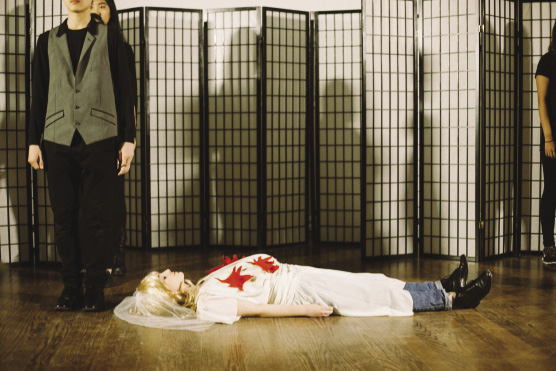 "Wander no more," promises the group NOMADS, which provides undergraduate playwrights the opportunity to see their work come to life on the stage. This fall, NOMADS presented Ooh Kill 'Em , a musical parody of the 2003 Quentin Tarantino film Kill Bill . Last spring, it produced Hillaryous , a musical about Hillary Clinton featuring the music of Taylor Swift. "We produce theatre that is creative and unique," says Jordan Goodson CC '18.
New Opera Workshop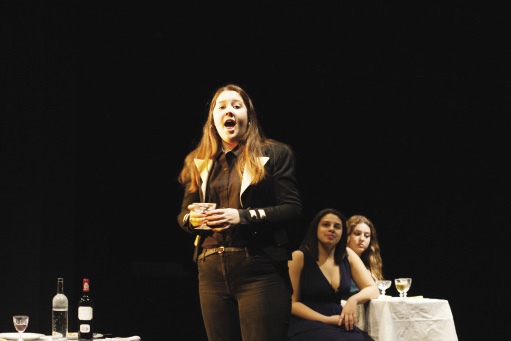 Madeleine Collier '19 "got swept up in the music and drama of opera" as a child, she recalls, when her mother took her to a performance by a local opera company near her home in Arizona. She has studied opera since she was 12, and last fall appeared in a lead role in Mozart's operetta The Impresario with the New Opera Workshop. "A lot of colleges have opera workshop programs that are restricted to vocal performance majors," explains Collier. Barnard's group is open to all students. "There's often a perception that opera is inaccessible or meant for a certain audience, but I hope we're helping to change some opinions."
Bacchantae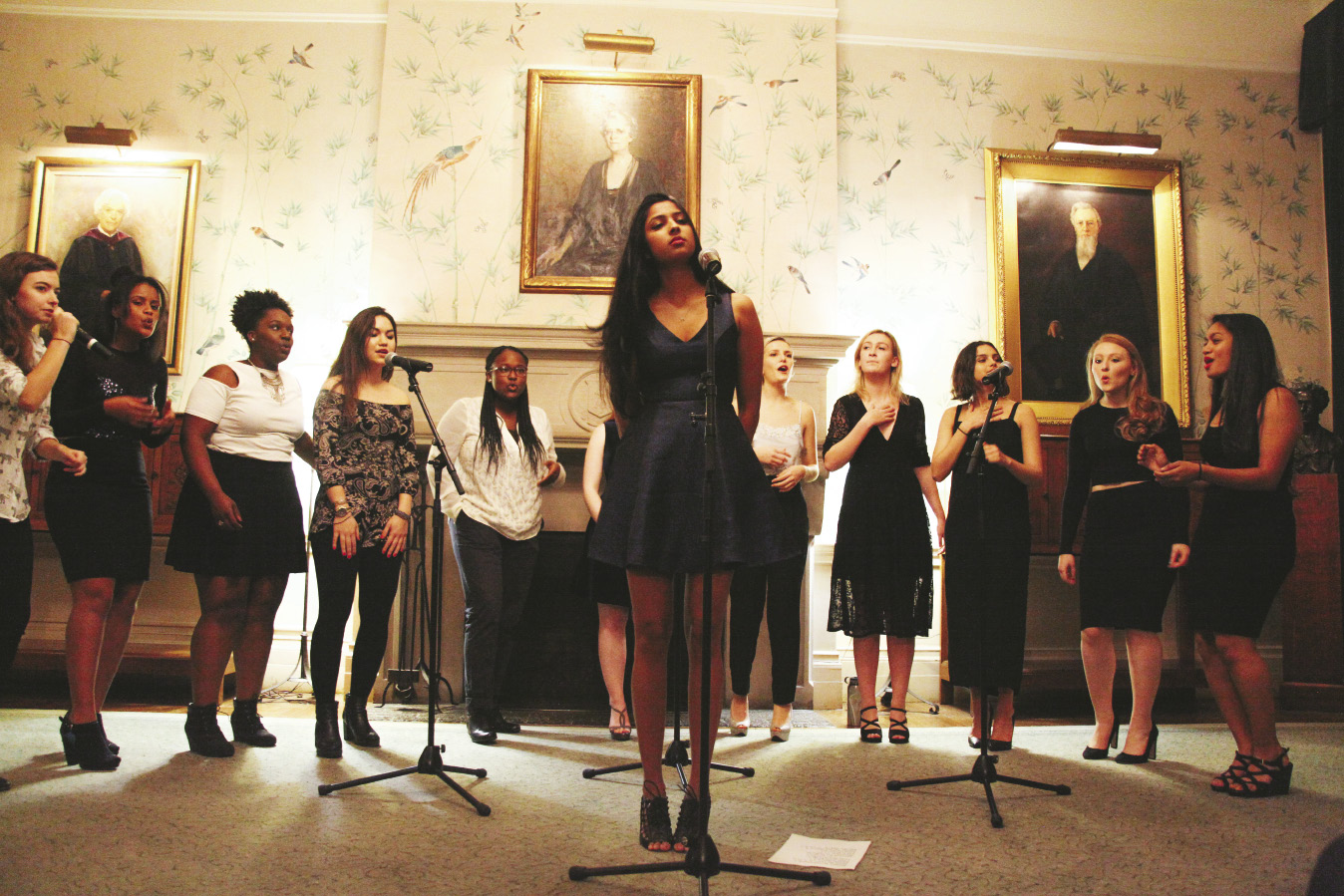 Hearing Bacchantae sing "College on a Hilltop" has served for decades as the unofficial welcome to Barnard's campus for first-year students. The a cappella group performs "spunky, soulful, silly, sexy, and stunning self-arranged pop, folk, and R&B," according to the group's mission statement. It has been a beloved campus group since the 1980s. "Bacchants"—as they call one another—arrange their own music and perform at venues across the city, from the Rizzoli Bookstore to the New York Botanical Garden. Last year, the group hosted its first annual "Brunchchantae" to meet with and sing for alumnae.
» watch video
Control Top Improv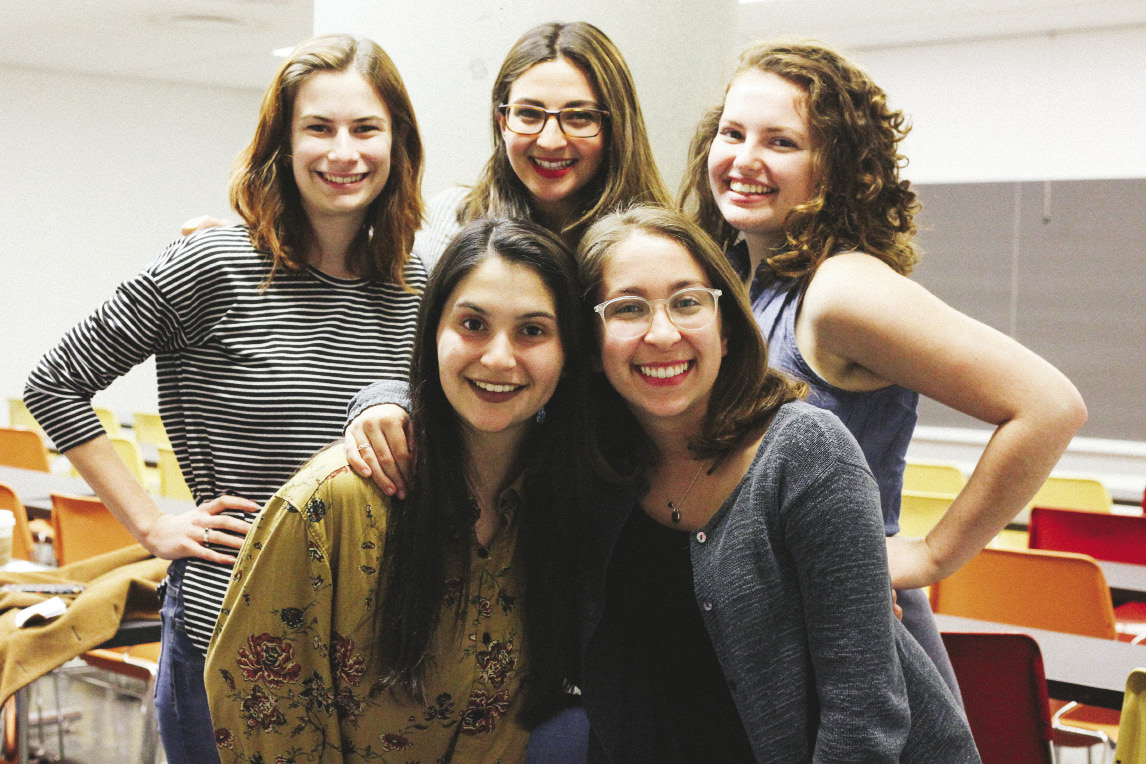 First-years flock to audition for improv group Control Top, whose members sometimes become campus celebrities. Control Top's guiding principle is "a dedication to shamelessness," according to the group's mission statement. Co-presidents Alina Sodano '17 and Sophia Bannister '19 joke that the best part of being in Control Top "is having a reason to cover the school with posters of our faces." Notable alumnae include founder Charlie Dinkin '12, whose one-woman show, Charlie Dinkin: Child Star , earned rave reviews at the 2015 Edinburgh Festival Fringe, and Christina Ellsberg '16 and Olivia Levine '15, who have performed solo comedy routines at New York City's Gotham Comedy Club.
» watch video
Ancient Drama Group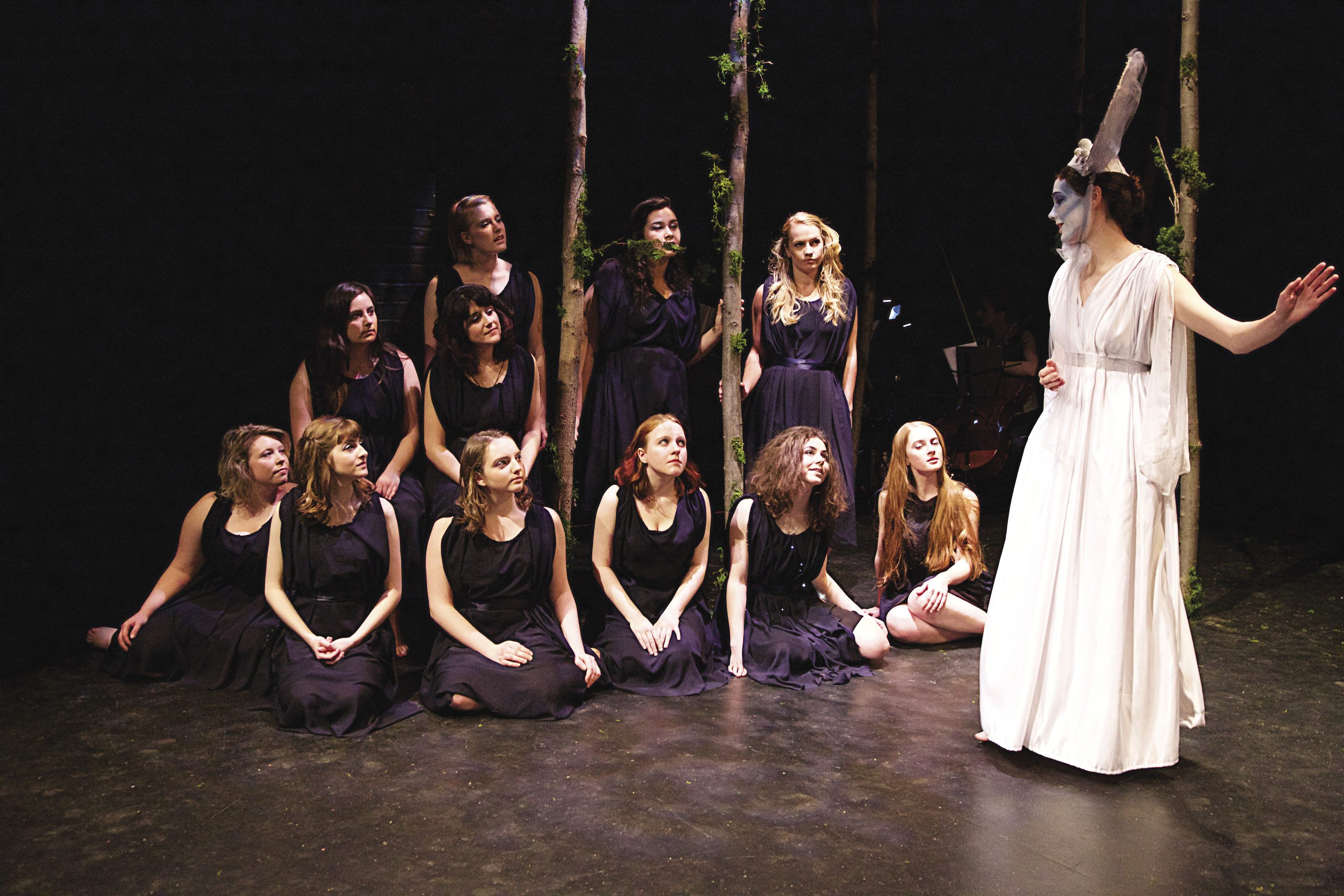 For 40 years, Barnard students have performed a play every year in the original Latin or ancient Greek. This spring, the Barnard Columbia Ancient Drama Group will perform Seneca's Troades ( Trojan Women ) in Latin. Getting on stage makes the students "comfortable with learning a dead language," says classics professor Helene Foley, who is the academic adviser. Performing "is a form of intellectual investigation that makes the works come alive." Students of Latin and Greek from across the city attend performances, and English subtitles are projected.
» watch video
— Photographs by Anna Demidova, Phoebe Jones '18, and Joseph Henry Ritter