Strong coffee with sweetened condensed milk, grits with salmon stirred in. Rinsing out a tiny stovetop percolator she brought to college, she advised: "The most important part in making good coffee is to start with a very clean pot." Ntozake Shange, then the 18-year-old Paulette Williams, was very definite about anything she had to say. In reality, Zake (as close friends called her) wrote about those lingering bitter tastes in our day-to-day rituals from the moment she decided very definitely to write poems. She did not clean that pot and the first poems were sublime.
These sweet and pungent treats fixed in a Barnard College dorm seemed funny to me, as I was the Southerner and she was the Northerner. "Geechees," she said. She had a wonderful ear for the declarative rhythms not only of her forebears in the South Carolina Low Country but from Bronx salsa halls, St. Louis rhythm & blues, waitresses hounded in Jersey diners. She had an ear for the sounds of secrets passed down from Angola, Jamaica, or Texas.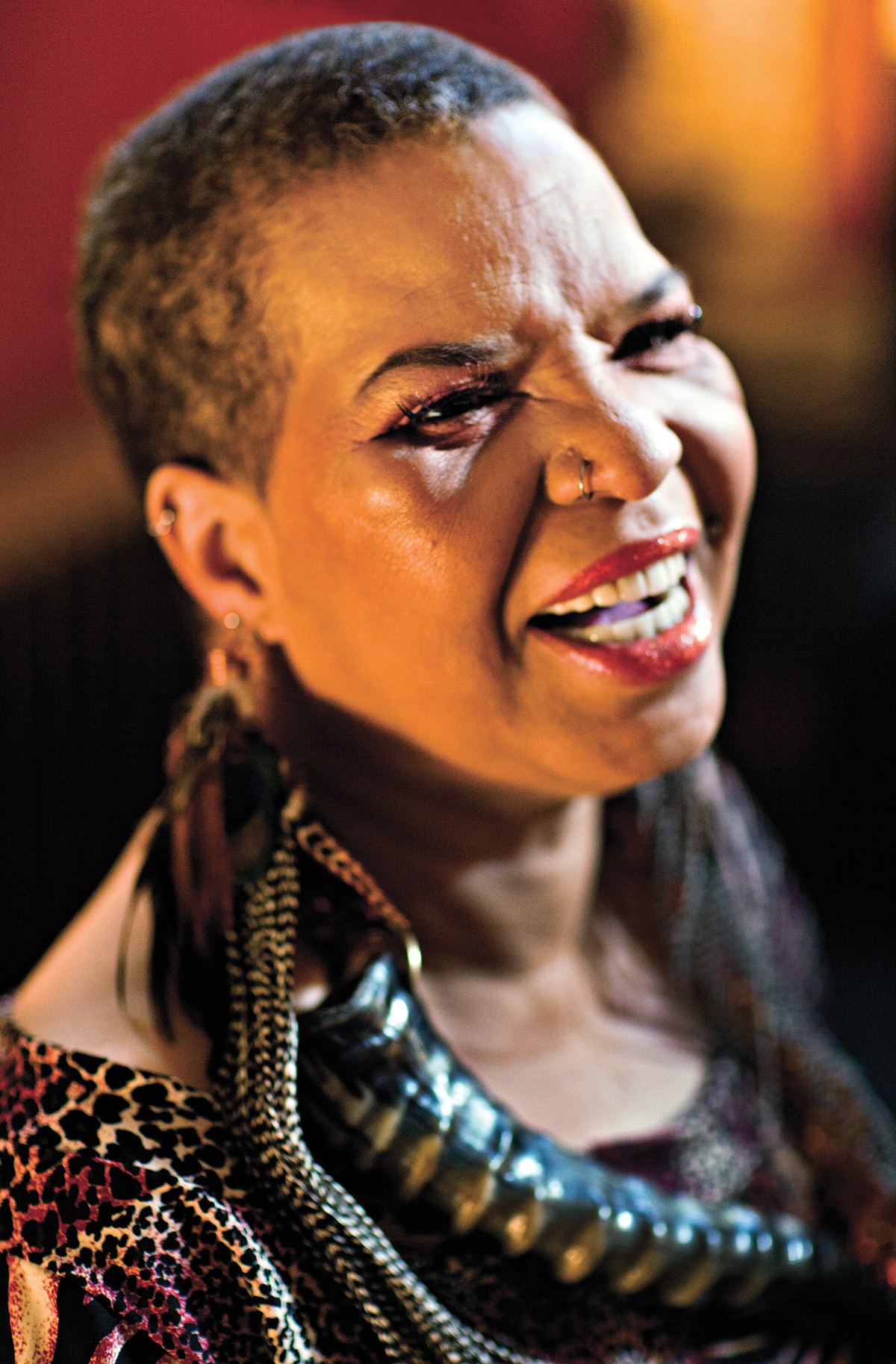 That was 52 years ago. Even then her stories had an extravagance one would not immediately trust but were true in some metaphorical way. Like telling an interviewer that we met on campus when she was singing a tune by Thelonious Monk and I finished it. Monk, always. Singing? No. We were going to take up the law and be the next Thurgood Marshalls. I can imagine her before the Supreme Court with her bracelets ringing and the mixed-print colors that became the Shange style. We saw a lot of plays, joined a Sonia Sanchez workshop at the Countee Cullen library, created Phat Mama, a literary magazine, performed in churches in East Harlem and then went to California, she to the South, me to the North, and neither to law school. Even in 1976, as for colored girls was going to Broadway, I'm sure it never crossed her mind that she would find her face plastered on New York buses and subway walls for writing a play. She could not go out without people stopping to thank her.
"Somebody, anybody, sing a black girl's song." This is what they were thanking her for. It is the line I have seen most in recent posts from friends and admirers of Shange, the poet and playwright best known for the choreopoem, for colored girls who have considered suicide/when the rainbow is enuf. And she spoke out, loving us all "fiercely," and reached out to people around the globe. Poetry was her place in the world. In an era when everybody was a poet sometime, she was a poet for all times. Her theater work brought what she was doing in bars and basements to theaters — raw, joyous poetic language; music, dance, and space to improvise, let things happen. It is what we do when we find ourselves on the edge of life.
Becoming famous at 27 years old took away her privacy, the space needed to write. Strokes attacked her ability to walk. A neuropathy took the dexterity needed to use a keyboard. Yet she was still the smartest person in the room and easily the most determined. I thank her for reminding us to stay at it when asked what she would be doing for the rest of her life. "I'm going to be writing poems. What do you think I'll be doing?" I'm grateful in a most definite way. •
Thulani Davis is a professor at the University of Wisconsin-Madison and a writer.