Mellon Mays Undergraduate Fellowship
Mellon Mays Undergraduate Fellowship
The Mellon Mays Undergraduate Fellowship Program (MMUF) is a national fellowship program that supports students of color and others with a demonstrated commitment to diversity in pursuit of a PhD and diversification of the academy. MMUF identifies and supports students of great promise and helps them to become distinguished scholars by providing them with the opportunity to develop their own research projects, work with faculty mentors, and learn about graduate school and academic careers. 
As undergraduates, Mellon Fellows join a local cohort of emerging scholars eager to learn about academic life; the program continues at the graduate school and post-PhD levels, providing scholars with opportunities for advanced research, mentorship, an academic and career support network, as well as some financial support.  There are over 5,000 students in the program in the US, Puerto Rico, and South Africa; over 1000 of them have earned the PhD. Over 170 of them are now tenured faculty members, serve as Deans and Provosts and college Presidents. The name of the program symbolically connects the MMUF mission to the achievements of Dr. Benjamin E. Mays, educator, college president, and civil rights activist.
About the MMUF program at Barnard College
Barnard College has been a steadfast supporter of MMUF—over 25 cohorts of fellows have been mentored at Barnard by dedicated faculty and administrators. Barnard's Mellon Mays program has been very successful— as of 2022, we have twenty alums who have earned the PhD and ten others currently in graduate school. Our fellows have won national fellowships for graduate study from the Beinecke Scholarship, the Ford Foundation,  and the National Science Foundation, among others.
Each year, we select a cohort of undergraduate fellows eager to join their fellow Barnard alums in the pursuit of scholarly careers. An information session is typically held late fall, and students apply in the spring of their sophomore year. Applications are available in December or January. The 2023 MMUF Application can be accessed here.
Distinguished faculty and administrators have worked with this program since its inception at Barnard in 1996.  Over the years, professors Christopher Baswell, Rosalind Rosenberg, and Monica Miller have had the honor of mentoring Mellon fellows as the program's Faculty Director.  They worked with Deans Vivian Taylor, Michelle Tollinchi-Michel, Nikki Youngblood Giles, as well as Beyond Barnard advisors and mentors Lindsay Granger-Weaver and Jody Dublin as administrative coordinators of the program. 
Fellowship Program Components
Research and mentorship are the center of the Mellon Mays Program. During their time in the program, fellows learn how to conceive and carry out a long-term research project, which often becomes their senior thesis or is related to that project. Using Barnard resources such as the Milstein Library Staff, Writing and Speaking Programs, the Center for Engaged Pedagogy, and the Digital Humanities Center, fellows learn online and archival research techniques, strategies for creating a productive and realistic writing practice, innovative ways in which to present research to multiple audiences, as well as goal setting and time-management techniques. Fellows work closely with their faculty mentors throughout the academic year to refine their research topics and ideas. In addition, fellow research projects are workshopped at least once a semester to help students maintain momentum.
Mellon Mays fellows earn course credit for their participation in the program: 1.5 points each semester they are on campus (6 points total if entering in the sophomore year). Fellows also receive research stipends of $2000 for each semester they participate in the program and $4500 for research in both their sophomore and junior year summers.
MMUF fellows meet with the faculty and administrative coordinators, graduate student mentors, and invited guests frequently to discuss ongoing research, the process of applying to graduate school, diversity, equity, and inclusion issues in the academy, and other topics such as the joys and challenges of academic life as a student of color and/or woman or gender non-conforming person.
In the summer following their admission to the program, all Mellon Fellows participate in an intensive colloquium which is an introduction to academic life, advanced research methods, and the support available to fellows through the MMUF program. Over the course of the workshop fellows develop an annotated bibliography and literature review related to their research topic. They do this in consultation with Barnard MMUF alums currently in PhD programs who come back to campus to serve as graduate mentors.
Additional workshops during the week include: research methods and technology with Barnard/Columbia research librarians, Academic Careers and Trajectories, Barnard College Writing and Speaking Fellows, applying to graduate school, an "Academic Journey" talk with a current professor, and a wellness workshop. Barnard MMUF alums lead discussions on their graduate school experiences and strategies for thriving and meeting challenges.
In the summer between their junior and senior years, fellows are funded to conduct research or to participate in one of a number of research programs in the United States and abroad. Our students have visited archives in New York, France, and South Korea; participated in The Critical Language Scholarship Programs, and learned other languages at universities in the US and abroad. They have conducted research with faculty mentors at other universities in the US and abroad; they have also organized their own research trips to other parts of the United States, India, Thailand, Brazil, China, England, Ghana, and many other places around the world.
The heart of the Mellon Program is the mentoring relationship each fellow establishes with the faculty member with whom they select in the junior and senior years. Mentors provide both academic guidance and insight into life as an academic. A Mellon fellow may:
pursue independent research under the direction of the faculty mentor,
work as a research assistant on a project that the faculty mentor is currently pursuing;
or, work on curricular or teaching projects of interest to the faculty mentor or that are related to the fellows' ongoing research.
The Barnard MMUF program also assists its fellows in the graduate school application process by providing advice on suitable graduate programs, supervising the application process, as well as supplementing testing and application fees. The MMUF coordinators also encourage students to apply to the Institute for the Recruitment of Teachers, which helps students prepare for graduate school applications. Barnard Mellon Fellows are also required to take a MMUF-funded GRE preparation course.
Fellows attend scholarly conferences, including the local New York Regional Undergraduate Mellon Conference held each spring; they plan and participate in the annual Barnard Mellon Mays Distinguished Lecture or, in 2023 the MMUF Alum Symposium.
Current Fellows
Class of 2023
Image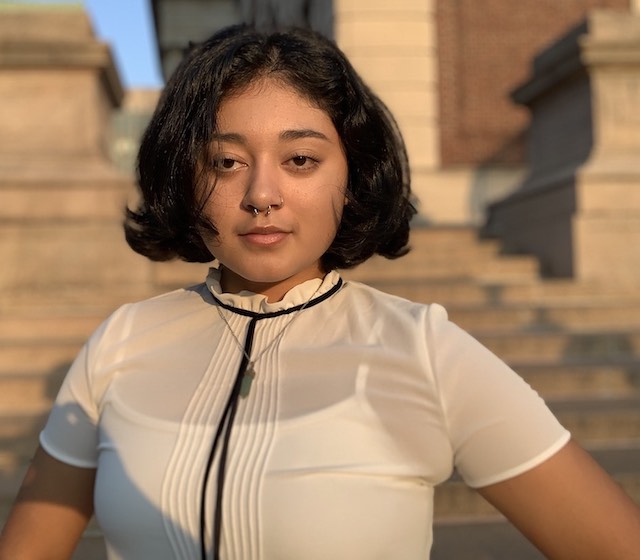 Jaymin De la Cruz '23
Jaymin De La Cruz (they/she) is a senior from Los Angeles, CA. At Barnard, Jaymin is pursuing a major in Comparative Literature with a concentration in German and Spanish, as well as a minor in Women, Gender, and Sexuality Studies (WGSS) and Psychology. Having recently assisted in conducting literary research in Latin American and Caribbean texts, with a focus on women and indigenous populations, they have been inspired to start their Mellon Mays research focusing on their parent's home country of Nicaragua. They intend to research the intersection between war, trauma, and Nicaraguan literary movements and how this has shaped the concept of motherhood in Nicaragua.
---
Image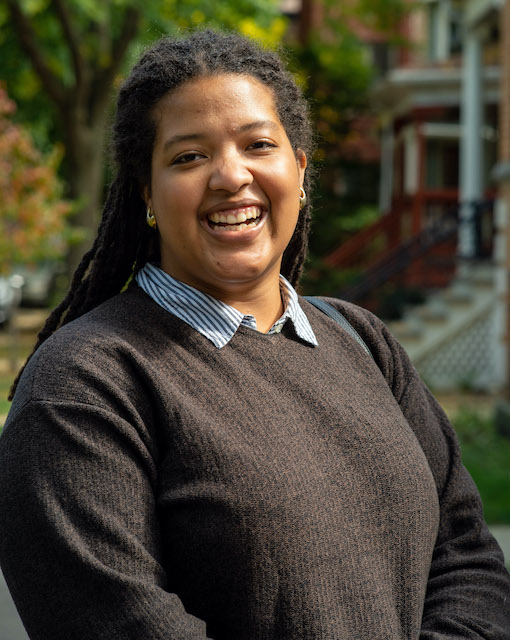 Zuri Mabrey-Wakefield '23
Zuri Mabrey-Wakefield (she/her) is a senior at Barnard College of Columbia University in New York, NY and is currently pursuing a major in Comparative Literature (English, Portuguese, Spanish) and a minor in Africana Studies. Originally from Chicago, Zuri's passion for foreign language acquisition, reading and critical analysis, and examining diverse cultures and histories has fueled her interest in studying African diasporic narratives across literature and film in Latin America. On Barnard's campus, Zuri works as a Writing Fellow, a Residential Assistant, and as a tour guide and office assistant in the Office of Admissions. Off campus, Zuri has worked and volunteered for a number of Chicago-based organizations including Mikva Challenge, The Chinese-American Service League, and The Poetry Foundation.
---
Image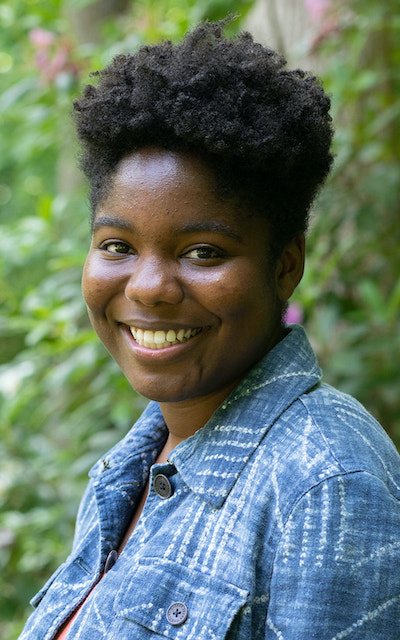 Eden Segbefia '23
Eden Segbefia (they/them) is a Women's, Gender, and Sexuality major at Barnard College particularly interested in Feminist Science and Technology Studies. They were born and raised in North Carolina where they recently enjoyed working on a farm. Post-graduation, Eden hopes to pursue a doctoral degree in Africana studies.
---
Class of 2024
Image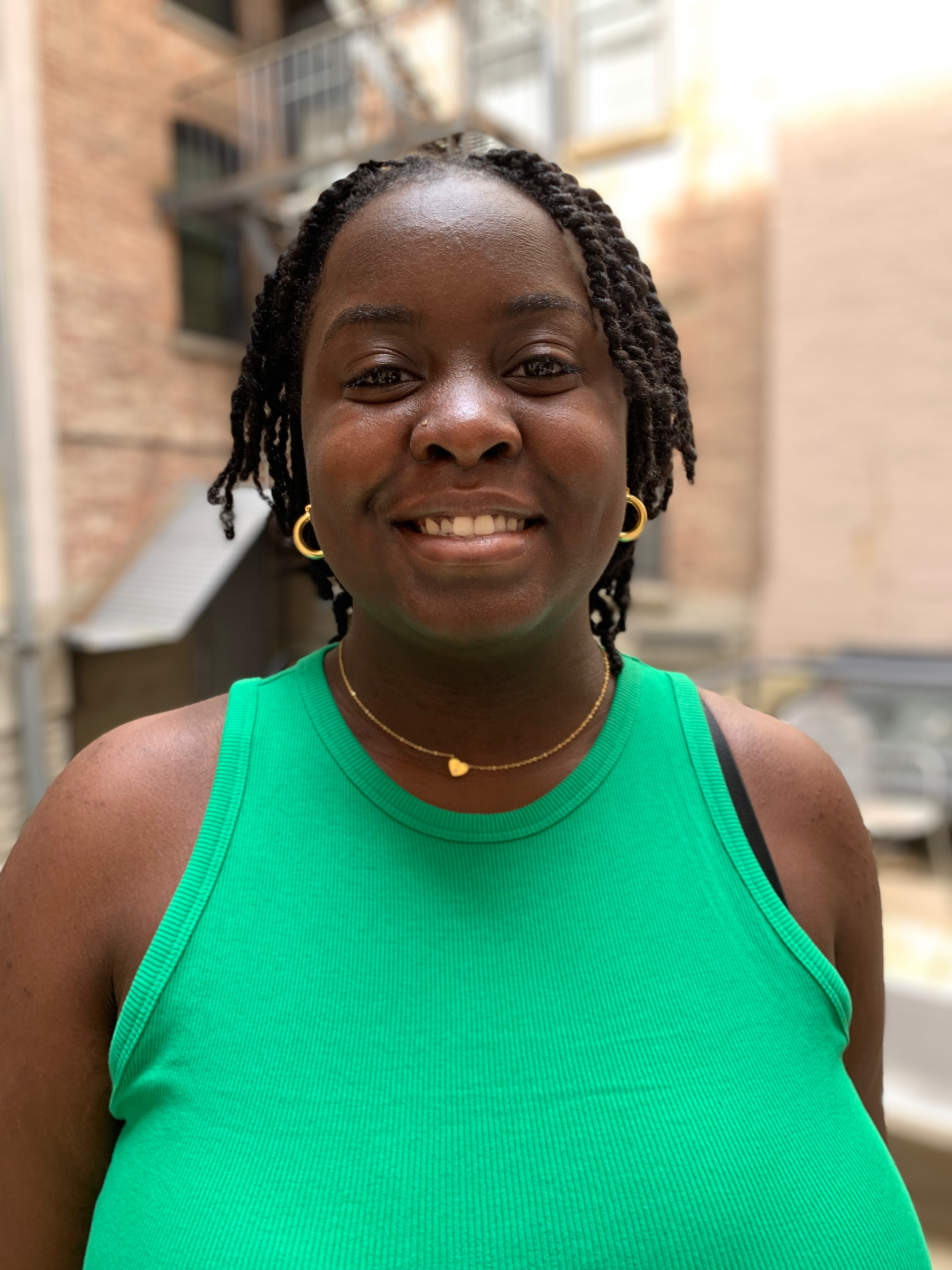 Maya Darville '24
Maya Darville (she/her/) is a junior majoring in Africana Studies and American Studies with
a minor in Anthropology. She is deeply interested in African American history, activist histories,
women and gender studies, and the conception of race. She is currently working on a project that
centers on activist histories of the Civil Rights Movement and the unsung stories of Black
women and Black LGBT+ people who impacted the movement. Her project also examines the
Black Baptist church and the central role that it played in the organization of this incredible
movement. Through her studies, she hopes to create a multidimensional understanding of this
transformative period in Black American history and the ways in which this history impacts our
reality and our future as a society.
---
Image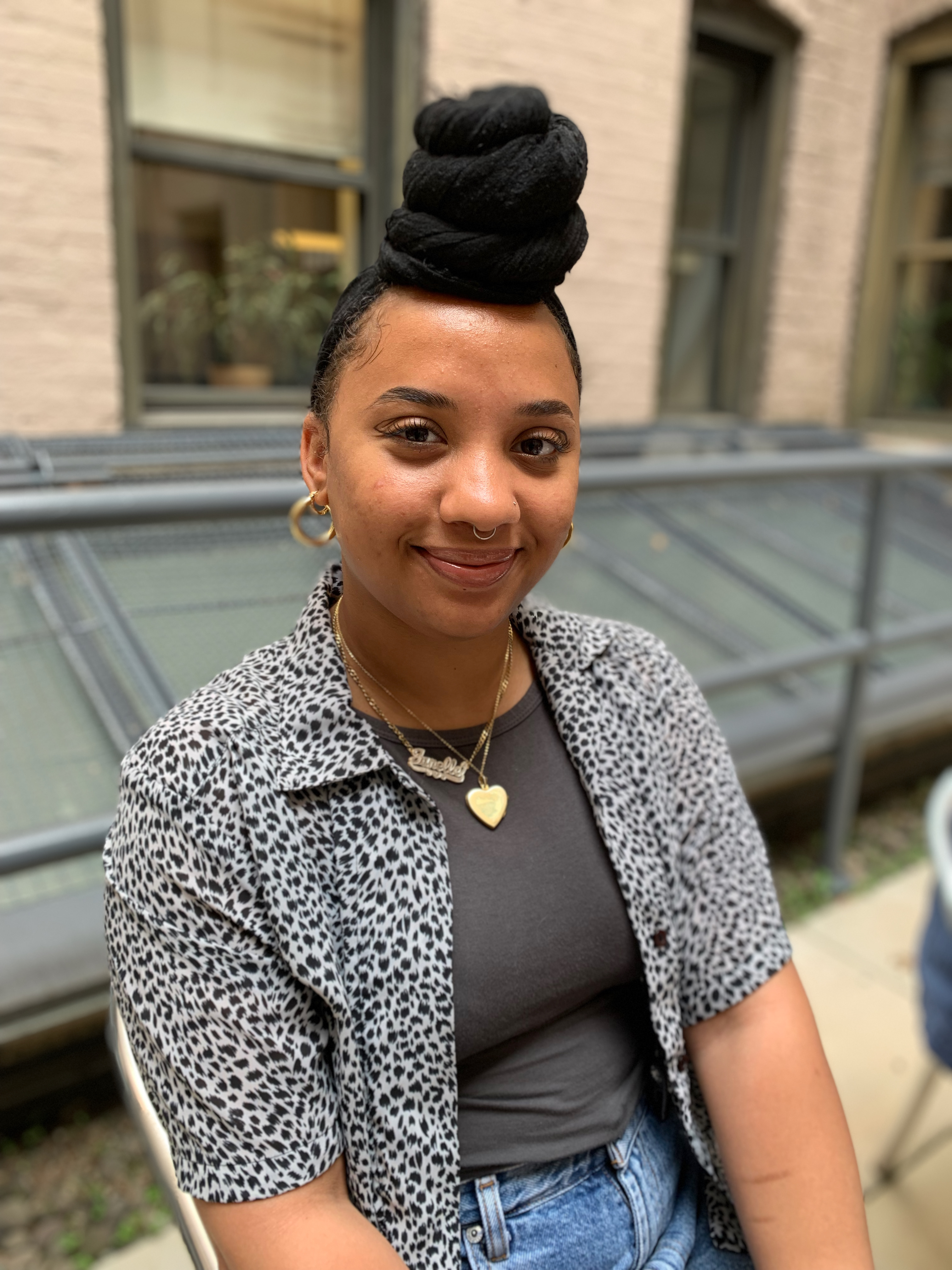 Janelle Matias '24
Janelle Matias (she/her/they/them) is a Dominican and Haitian American, first-generation organizer and abolitionist from Harlem, NYC. They are a junior at Barnard College majoring in Education with a minor in Women's, Gender, and Sexuality Studies (WGSS). Their research is centered around the ever-increasing presence of police in schools and the overall carceral state of the American education system. Currently, they are interested in exploring and documenting the post-incarcerated experience of Black femme youth in New York City public schools. After graduation, they plan to continue fighting for equity for Black and brown folks, paying special attention to social justice issues including but not limited to mass incarceration, trans and queer rights, and gendered racism.
---
Image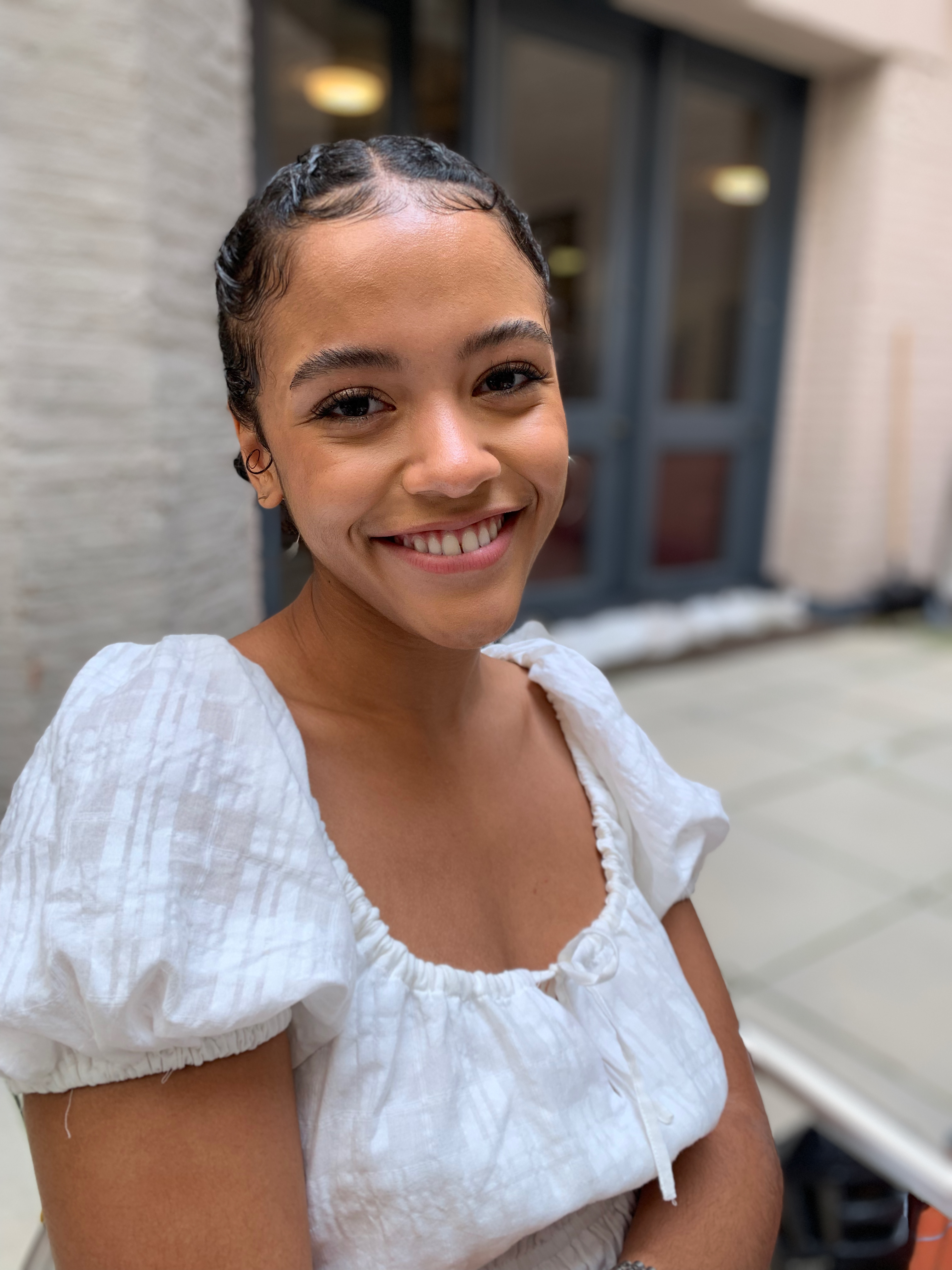 Elise Sickinger '24
Originally from Seattle, Washington, Elise is a junior at Barnard majoring in Philosophy and minoring in both Women's Gender and Sexuality Studies and Art History. They are currently researching how concepts of gender are naturalized through language, reinforcing the notion that gender is an essential characteristic of personhood. They intend to further explore the metaphysics of gender and philosophy of language, specifically critiquing how English vernacular affects viewers' perceptions of gender and results in the compulsive tendency to 'naturally' categorize people based on binary sex. In addition to being a Mellon Mays Undergraduate Fellow, Elise is also a Barnard College Speaking Fellow, an editor at The Gadfly Magazine—a student-run philosophy publication at Columbia—and the Vice President of Diversity, Equity, and Inclusion for Columbia's chapter of Kappa Alpha Theta. They are also a teacher with Logic Made Accessible, a student-created nonprofit organization dedicated to the development of free and accessible Aristotelian logic curricula for individuals of all ages, backgrounds, and interests.
---
Image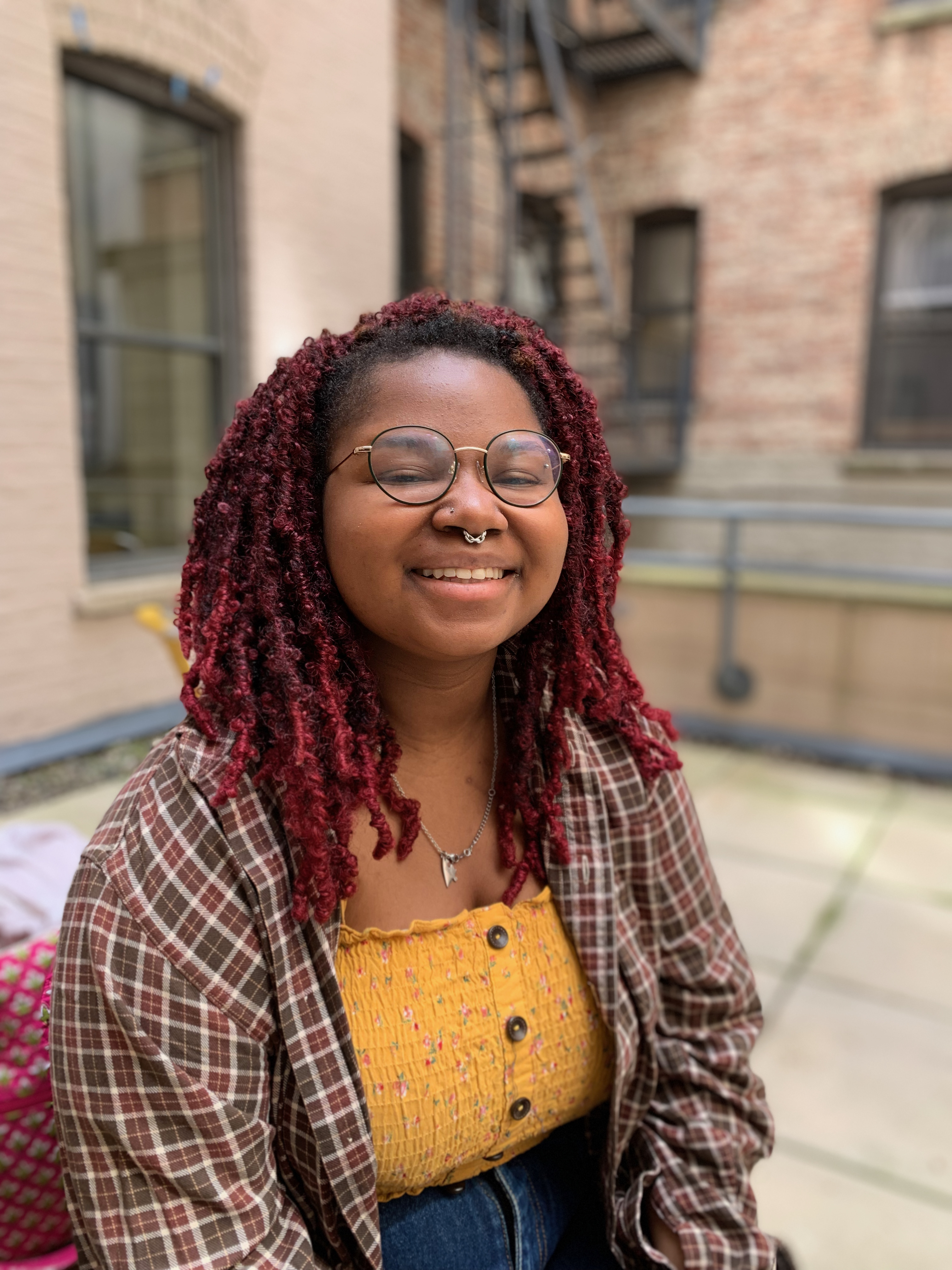 Mariame Sissoko '24
Mariame Sissoko (they/them) is a junior from West Philadelphia majoring in Medical Anthropology and Women, Gender, & Sexuality Studies with a concentration in Feminist Intersectional Science and Technology Studies. Mariame is a proud member of Barnard's First Generation/Low-Income community and is the student coordinator for the FLI Partnership library. On campus, they serve as the Student Government Association's Vice President of Equity, a Speaking Fellow at Bernard's Speaking Center, and a Mellon Mays Undergraduate Fellow. In their spare time, Mariame can be seen around campus with their film camera photographing daily Barnard life which they share on their film account.
Program Administrators
Monica Miller, Ph.D, Faculty Coordinator
Jody Dublin, Ed.D, Administrative Coordinator
Autumn Galindo, Graduate Mentor