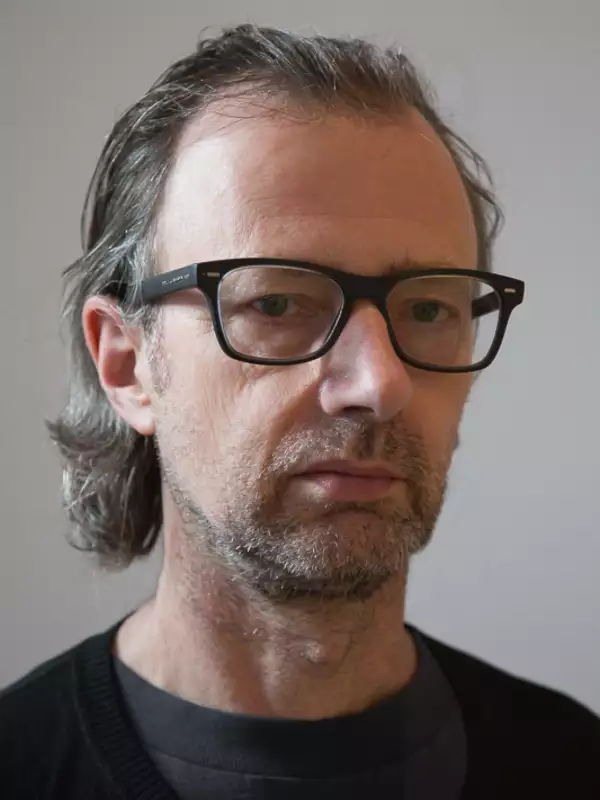 John Miller
Professor of Professional Practice in Art History
Department
Office
Contact
John Miller, Professor of Professional Practice in Art History, joined the faculty of Barnard in 2000. Professor Miller is an artist and critic. He exhibits his work internationally. His criticism concerns the role of aesthetics within mass culture. In  2018 he had solo shows at Meliksetian Briggs Gallery in Los Angeles and at the Museum im Bellpark in Kriens, Switzerland.  Last year his work was also included in the 33rd Bienal de São Paulo.  His collaboration with the Danish artist, Nina Beier, titled "Wintry Mix" will be on view at New York University's 80 WSE windows until March 2019.
Professor Miller's classes include Art Criticism, Supervised Projects in Photography, and Independent Research.
B.F.A., Rhode Island School of Design
The Whitney Museum of American Art Independent Study Program
M.F.A., California Institute of the Arts
Photography
Contemporary art and criticism
Supervised Projects in Photography
Art Criticism
Independent Research
Louis Comfort Tiffany Award
Artists' Fellowship (New Genres), National Endowment for the Arts
Deutscher Akademischer Austauschdienst (D.A.A.D.) Berliner Kunstlerprogramm, Berlin
Residency, Center for Contemporary Art, Kitakyushu, Japan
Pollock Krasner Foundation Grant
The Wolfgang Hahn Prize, Gesellschaft für Moderne Kunst, Museum Ludwig, Cologne
Primary Information, New York, New York
2017:
"Conversation: Nicolás Guagnini and John Miller," The Swiss Institute, New York, New York
"Introduction: Mike Kelley Videos," Hauser & Wirth Gallery, Los Angeles, California
"Artclub Screening & Talk: Vice & Crockery," 21er Haus, Museum of Contemporary Art, Vienna
Visiting artist lecture, New York University, New York
2018:
Visiting artist lecture, Hochschule Kunst Medien, Köln, Germany
Visiting artist lecture, Düsseldorf Kunstakademie, Düsseldorf, Germany
Since 1960: Contemporary Art and the Stakes of Criticism, the Rhode Island School of Design
Visiting artist lecture, Kunsthochschule Zurich, Zurich, Switzerland
Visiting artist lecture, Hochschule Design und Kunst, Luzern, Switzerland
Publications
The Price Club: Selected Writings, 1977-1996 (Geneva and Dijon: JRP Editions and the Consortium, 2000)
When Down Is Up: Selected Writings, trans. Thomas Atzert (Frankfurt-am-Main: Revolver Verlag, 2001)
The Ruin of Exchange, edited by Alexander Alberro (Geneva and Dijon: JRP-Ringier and les Presses du Reel, 2012)
Mike Kelley: Educational Complex (London: Afterall Books, 2015)
Reconstructing a Public Sphere (London: Walther König Books, 2018)
A Refusal to Accept Limits. Zürich, Switzerland: Kunsthalle Zürich and JRP/Ringier Kunstverlag AG, 2010, curated by Beatrix Ruf with texts by Alexander Alberro and Norra Alter, Branden W. Joseph and Jutta Koether.
Economies Paralleles/Parallel Economies. Grenoble: Le Magasin, 1999, curated by Yves Aupettitalot and Lionel Bovier with texts by Yves Aupettitalot, Lionel Bovier, Mike Kelley, John Miller, Robert Nickas and Nancy Specter.
I Stand/I Fall. Miami: The Institute of Contemporary Art, Miami, 2017, curated by Alex Gartenfeld with texts by Ellen Saltpeter, Alex Gartenfeld, Hal Foster and Isabelle Graw.
Middle Man. New York: Three's Company, 2010, curated by Alex Gartenfeld and Piper Marshall with texts by the curators and Dan Graham, Nicolás Guagnini and John Miller.
Rock Sucks/Disko Sucks. Berlin: daadgalerie, 1992, texts by Dennis Cooper, Isabelle Graw and Nancy Spector.
"A is for Apple," Matt Keegan: Or, ed. Nicole Lanctot (New York: Inventory Press and Stavenger, Norway: Rogaland Kunstsenter, 2016).
"Muse: Life Before (and After) (and During) the Digital Revolution," Art in America (May 2016): http://www.artinamericamagazine.com/news-features/magazine/muse-life-before-and-after-and-during-the-digital-revolution/ (ill.) (accessed May 16, 2016).
"Role Play: There are more and more large-scale shows curated by artists. Why do you think that is?" Mousse, No. 54 (June, 2016): pp. 136-153.
"Cleveland Rocks," Cleveland Rocks (Cleveland, Ohio: Cleveland Museum of Art, 2016).
"Barbara Weiss: 1960-2016," frieze.com, https://frieze.com/article/barbara-weiss-1960-2016 (accessed January 21, 2017).
"Barbara Weiss (1960-2016), conversation with Monika Baer, Texte zur Kunst (March 2017), Volume 27, No. 105: pp. 236-240. (ill.)
"How to Fix the Art World," Art News (Winter 2017), p. 69 (ill.)
"A Stopgap Measure, an Echo Chamber, a Hall of Mirrors," Four by Three Magazine, http://www.fourbythreemagazine.com/issue/saturation/a-stopgap-measure?rq=john%20miller%2C%20a%20stopgap%20measure (accessed April 26, 2017)
"The Fantasy of the Fantasy," Cash for Gold: Nina Beier (Milan: Mousse Publishing and the Kunstverein in Hamburg, 2017).
"What Is a Cinematic Moment?', In Relation to a Spectator (Hannover: Kestner Gesellschaft and Sternberg Press, 2017).
Explore graduating seniors' projects from the Departments of Dance and Art History.
May 17, 2022