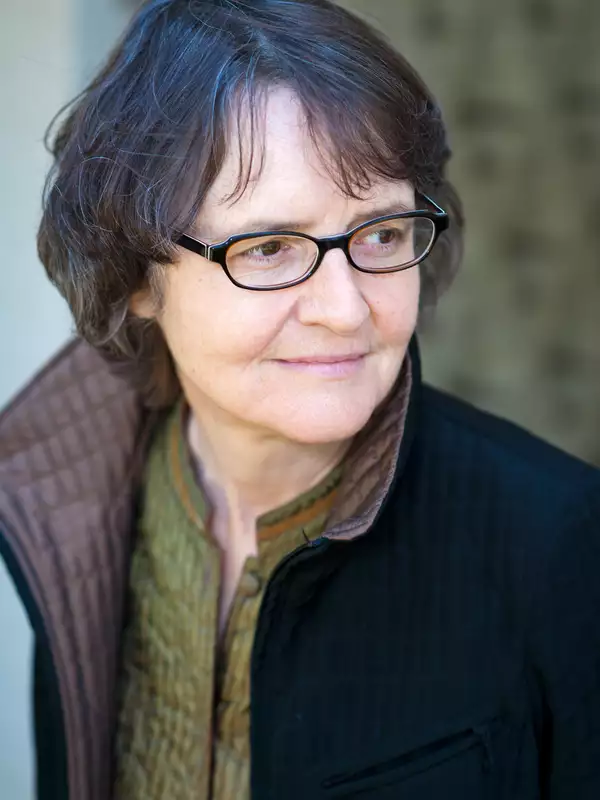 Margaret Vandenburg
Senior Lecturer in English
Department
American Studies, English
Office
Contact
Margaret Vandenburg joined the Barnard faculty in 1998 and was the 2004 recipient of the Emily Gregory Award for Excellence in Teaching.  She is the author of novels including The Home Front, a portrait of a family facing autism, and Weapons of Mass Destruction, an Iraq War requiem.  She is also a playwright and librettist whose theatre credits include Belly of the Beast, a play about disinformation campaigns in the 2020 election (presented by #3AD, TodayTix, and New York Theatre Workshop), and Ada, an opera underscoring the Romantic roots of the first computer language (most recently presented by the Center for Contemporary Opera).
Ph.D., M.Phil., M.A., Columbia University
B.A., University of Idaho
Modernism
Postmodernism
American literature and cultural studies
The Home Front (Permanent Press, 2015).
Weapons of Mass Destruction (Permanent Press, 2015).
"Reinventing Literary History at Barnard College," Integrating Literature and Writing Instruction: First-Year English, Humanities Core Courses, Seminars, ed. Judith Anderson and Christine Farris (Modern Language Association of America, 2007).
"The Life of the Author," "Writing a Feminist's Life: The Legacy of Carolyn G. Heilbrun," The Scholar and the Feminist Online, 4.2 (Spring 2006), ed. Nancy K. Miller and Victoria Rosner (barnard.edu/sfonline/heilbrun/index.htm).
"Oeditorial Repression: The Case Histories of Hemingway and the Fitzgeralds,"Prospects: An Annual of American Cultural Studies, ed. Jack Salzman, Vol. 30, (2005): 471-486.
An American in Paris (Cleis Press, 2000).
"Aryan Mundus and Sexual Inversion: Eliot's Edition of Nightwood," Prospects: An Annual of American Cultural Studies, ed. Jack Salzman, Vol. 23 (1998): 329-355.
Sara Samuel '19 was awarded the sixth annual Donald E. Axinn Foundation/Anna Quindlen Award for Creative Writing. The prize is awarded yearly to a graduating senior, who receives $25,000 to support her creative writing.
April 19, 2019