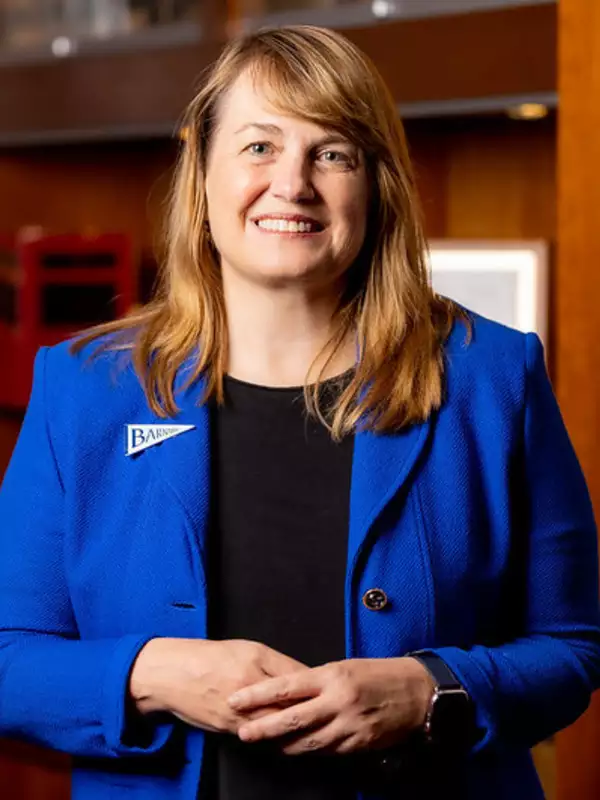 President Laura Rosenbury
President of the College
A leading women and gender legal theorist, Laura Rosenbury was appointed Barnard College's ninth president.
Her research and teaching focus on the law of private relationships, exploring how law and social norms interact in family law, employment discrimination law, and property law. Her work has been published in the Yale Law Journal, Michigan Law Review, University of Pennsylvania Law Review, Cornell Law Review, and in many other journals and books.
Rosenbury was elected to the American Law Institute in 2010 and was named a fellow of the American Bar Foundation in 2014. In addition, she has taught courses on negotiation, nonadversarial communication, team building, and leadership for practicing lawyers and other executives.
She received her A.B. summa cum laude in women's studies from Harvard-Radcliffe College and her J.D. cum laude from Harvard Law School, where she served as a primary editor of the Harvard Law Review.