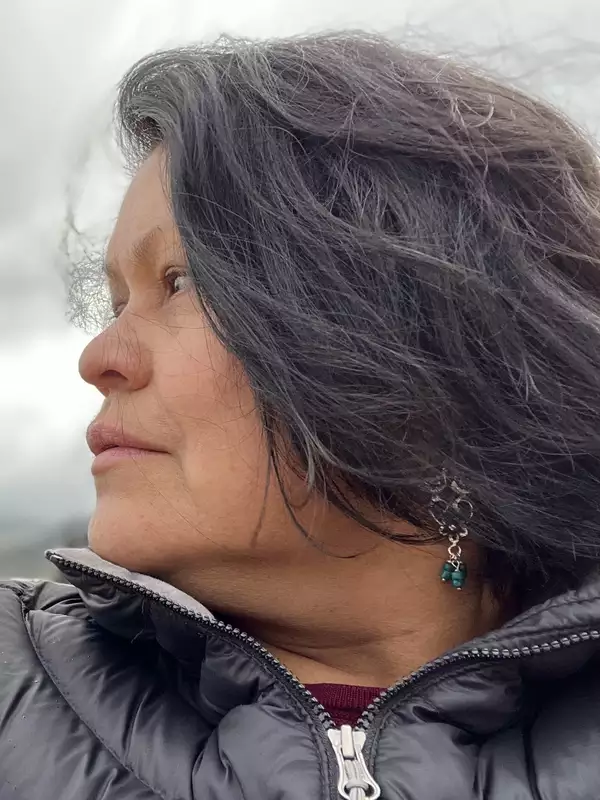 Prof. Gisela Cardenas
Gisela Cardenas has trained theater professionals and directed them in the UK, Germany, Peru, Norway, Romania, the Netherlands, Brazil, and the U.S.A. She has worked at numerous universities, including Columbia University School of the Arts, Colgate University, Vassar College, O'Neill National Theater Institute, The Theatre Academy in the Netherlands, The Akademy of Scenekunts- Norway, and Universidad Católica in Peru, amongst others. In New York, she has directed plays and musicals Off and Off-Off-Broadway. Awards and Memberships: Drama Desk Nomination (2005), Princess Grace Theater Fellowship (2007), 2008 Phil Killian Directing Fellow (Oregon Shakespeare Festival), 2008-10 Women's Project Director's Lab, recipient of the 2008 Josephine Abady Award (League of Professional Theatre Women), Lower Manhattan Cultural Council- Swing Space, recipient of the TCG/ NEA 2009/2011 Career Development Program for Directors, HARP Resident Artist at HERE Arts Center and is a member of the Society Directors and Choreographers. As Director, she is interested in working with classics, devising theater pieces, adaptations, and creating collaborative media projects. She has a B.A. in Social Sciences, an M.A. in Performance Studies (N.Y.U.), and an M.F.A. in Directing (Columbia University). In 2015 she founded InTandem Lab, her company.
FALL CLASSES
ACTING 1:
An introductory class to some of the main approaches for contemporary actor training that arose at the beginning of the 20th century. Starting with some principles inspired by Jacques Lecoq, followed by Ariane Mnouchkine, and ending with the introduction of character work and scene analysis, the class will explore imagination, rhythm, playfulness, ensemble work, active intelligence, and embodiment of the performer. The student in this class will work as part of an ensemble playing, improvising, and connecting body and voice to the necessary inner impulses that facilitate freedom during performance and life in general.
ACTING 2: Scene Study
The class introduces the student to active ways of analyzing the script and embodying a persona on stage through collaboration, change, and process as essential attitudes towards theater and the world in general. The mindset this class seeks to foster rests upon the idea that an actor must hone their craft as a muscle. The first part of the class revises fundamental scene analysis tools in practical ways by studying smaller plays and simple scenes. The second part will introduce Stanislavsky's final pedagogical development: Active Analysis. The third and final block will explore scenes picked by the student. This class is open to students who have taken an Acting 1 or equivalent college acting class.
ACTING 2: Text in Action
Considering Shakespeare as one of the best teachers we have, this class entertains the idea that diving into his work is a way of learning more about ourselves and the society we create. It is also a way of solidifying and challenging the knowledge that a student interested in theater may have by approaching Shakespeare's work through the muscularity of the text. Shakespeare's words were created to be uttered by a company of actors in a time when the performer's bodies solely achieved the truth of the theatrical event with minimum technical support. For this reason, his work triggers the importance of using the body to enter his world and the experiences he proposes. The first part of this class will explore the Sonnets and Soliloquies and Twelfth Night; the second will introduce us to Hamlet. In the third part, we will examine two Master Contemporary Playwrights whose work explores the muscularity of the text and rhythm as a source for acting: Susan-Lori Parks and Anne Carson. This class is open to students who have taken an Acting 1 or equivalent college acting class.
SPRING CLASSES
ACTING 2: Chekhov & Viewpoints
This class focuses on a contemporary exploration through physical theater of Anton Chekhov's work –an author unfairly confined to be an example of Realism. In the past twenty years, the Moscow Art Theater and Avant-garde ensembles such as The Wooster Group, Elevator Repair Services in NYC, and Rashdash in the UK, have opened Chekhov's work to visceral and contemporary stagings that have become landmarks of Postmodern Theater practices. How has this been possible? The key factor contributing to Chekhov's reintegration into the contemporary Cannon has been the introduction of a physical vocabulary to facilitate opening up his work to modern sensibilities. This class, as a result, seeks to explore new ways of understanding, to experience, and practicing Chekhov's work by using Anne Bogart's Viewpoints as the physical grammar to unlock Chekhov's work. This class is open to students who have taken an Acting 1 or equivalent college acting class.
ACTING 2: Greek Tragedy for The Contemporary Stage
Taught in tandem with Professor Helen Foley, the course will focus on the problems of acting, interpreting, and reinterpreting parts of three Greek plays. Students will view all or parts of particularly interesting recent productions from various theatrical traditions, which will help them to tackle challenging issues such as choral performance and choral rhythms, masking, character work, dialogues, and presenting formal political debates. For contemporary actors, training in Greek tragedy offers a unique opportunity to improve their performance on stage through ensemble work and representing character through speech. It enhances the dramaturgical capacities that a contemporary theater practitioner must exercise in exploring theory in practice and vice versa. This class is directed to students particularly interested in dramaturgy, directing, designing, translation, Greek tragedy, and acting.
SUMMER CLASSES
Acting Summer in Paris
Summer Acting in Paris is an advanced and intensive Acting class that focuses on the practical study of key Contemporary French theatre practitioners that have contributed to the understanding of acting as a physical and ensemble-oriented practice. The course seeks to practice core principles developed by Peter Brook and the Theatre des Bouffes du Nord, Théâtre du Soleil, and the L'École Internationale de Théâtre Jacques Lecoq. A series of Masterclasses with performers trained under these pedagogies will be scheduled to further the student's knowledge of the practitioners mentioned above during the course. Functioning in tandem with the Translating Theater class by Prof. Postlewate, the course will practice the acting ideas acquired through the performance of new translations of plays. This course requires the student to have taken Acting 1 or an equivalent acting class at the college level.