Accessibility Week 2021: Dis/ability & Social Justice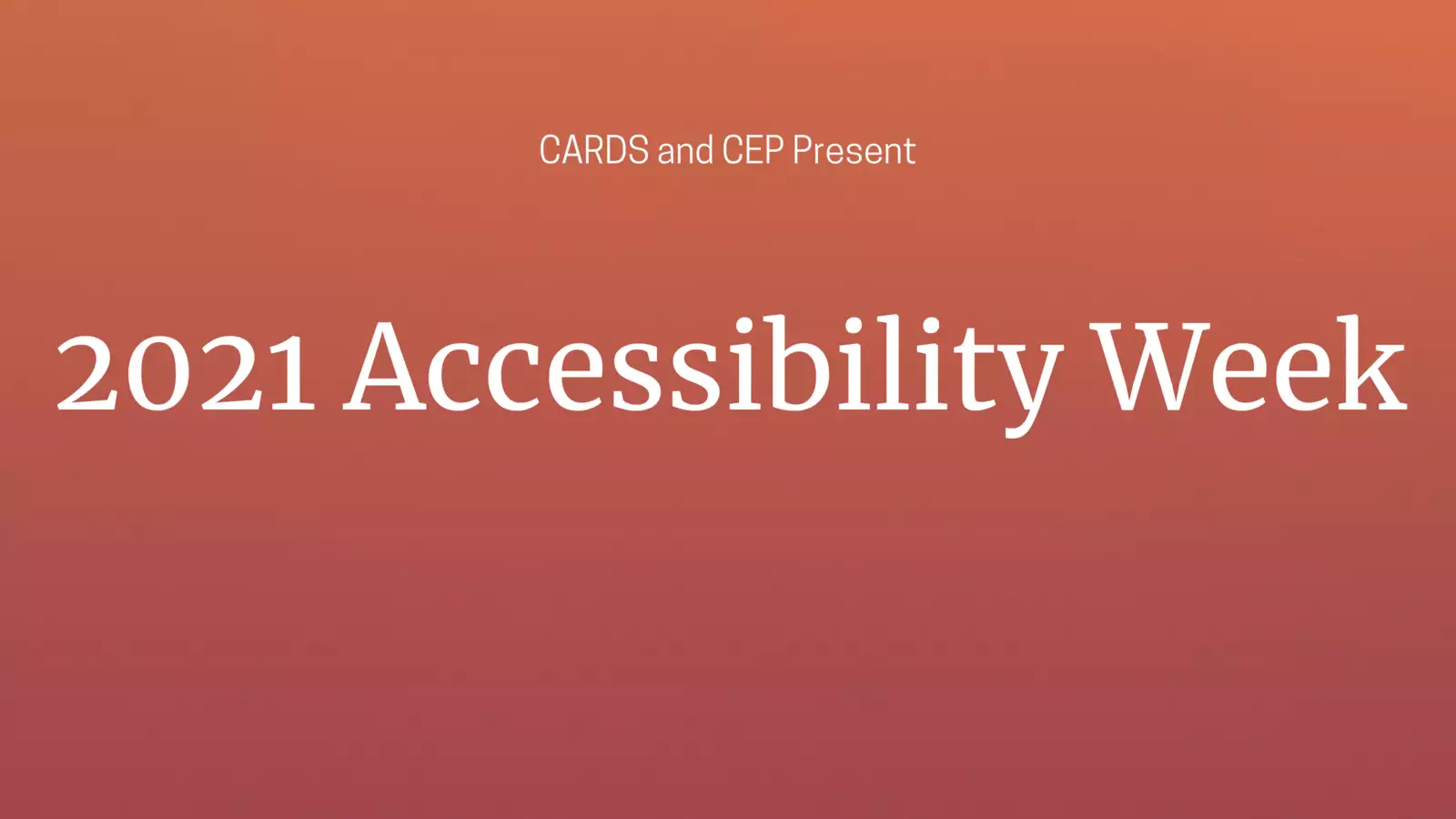 Recordings from Accessibility Week 2021
About Accessibility Week
Accessibility is everyone's responsibility.
That's why the Center for Accessibility Resources & Disability Services (CARDS) and the Center for Engaged Pedagogy (CEP) partnered together for an inaugural week of programming focused on dis/ability, accessibility and inclusion. We are especially grateful to our partners for this week:  
Office of Diversity, Equity & Inclusion (DEI)
Instructional Media & Technology Services (IMATS)
Sloate Media Center
Beyond Barnard
Erica Mann Jong Writing Center
Athena Center for Leadership Studies
Recordings from Accessibility Week 2021 are below and are available to Barnard and Columbia community members. Please note that these recordings are captioned.