In 1928, Virginia Woolf stood before audiences of female students at Girton and Newnham — the first two colleges for women at the University of Cambridge — to make the case that a woman must have a "room of one's own" to nurture her creative mind. Paying homage to Woolf's famous words (and essay), emeritus professor of history Robert McCaughey titled his new book A College of Her Own: The History of Barnard. It details Barnard College's path, from its inception to its current vibrant existence, as an institution that has provided women the space to think and create.
Since joining the Barnard faculty in 1969, McCaughey has seen the College navigate political upheaval, the feminist movement, and the pressure to merge with Columbia College, and he carefully documents how Barnard has evolved as a women's institution with an ever-expanding mission, academic reach, and physical footprint. In particular, he showcases how the College's location makes Barnard unique when compared with the other Seven Sisters schools. McCaughey originally titled the book The Gotham Sister to reflect how the College's character has been shaped by its urban setting.
"'Gotham' struck me in trying to distinguish this particular women's college from the other women's colleges that we tend to compare it with, almost all of which are either in pretty wealthy suburbs or in small towns," McCaughey says. "[The word] suggested a kind of heterogeneity and hyperactive circumstance that I think does characterize the city and does imbue Barnard with quite a different day-to-day aura."
As a faculty member, McCaughey has worked with six Barnard presidents, and his time serving as dean of the faculty under President Ellen V. Futter gave him invaluable insight into the College's operations. He is also the author of Stand, Columbia: A History of Columbia University in the City of New York, 1754-2004, which includes a comprehensive view of Barnard's relationship to the University.
We had the opportunity to speak with McCaughey about A College of Her Own as well as his experiences over his 51 years in Morningside Heights.
In 2014, you prepared a detailed interactive timeline for Barnard's 125th anniversary celebration. How did that propel you into this book?
Robert McCaughey: It was in the back of my mind at that point to write a history of Barnard. A couple of years later, I decided that I would see if there was interest, and indeed there was. By then, I had as good an angle on Barnard as anyone. Academic history is a fairly small field, and writing institutional histories is not a particularly favored activity among academic historians, but there's a tradition of it. … One of the ways a place sustains itself is having people have some ongoing familiarity with what had gone on before them.
In the early 1980s, Barnard not only refused to merge with Columbia but also survived the University's decision to go coed and emerged from this transition even stronger. How did that set the stage for A College of Her Own?
Barnard did emerge — with lots of credit to Ellen Futter — stronger for the unilateral move on the part of Columbia College. In this book, I certainly don't want to understate the concerns that affected Barnard by Columbia's move. It was slow coming, so there was some anticipation, but nonetheless it was pretty gloomy in 1981-83 around the Barnard campus as far as what the future looked like. That was a dicey moment, and Ellen — with others — just said, "It's going to be all right" and set about doing things that helped.
What about Barnard's location came into sharper focus for you as you wrote the book?
The origins of Barnard are late 19th century, but it was still very much a peculiarly New York undertaking, and it had to meet New York conditions. The organizers, from [co-founder] Annie Nathan Meyer to the early trustees to Virginia Gildersleeve [dean of Barnard, 1911-47], were all in one way or another — often in different ways — New Yorkers. This student body, despite efforts to make it more national, remained overwhelmingly a New York City ethnic community of kids who went to what turned out to be good public high schools where the college preparation was equal to some of the better private schools around the country.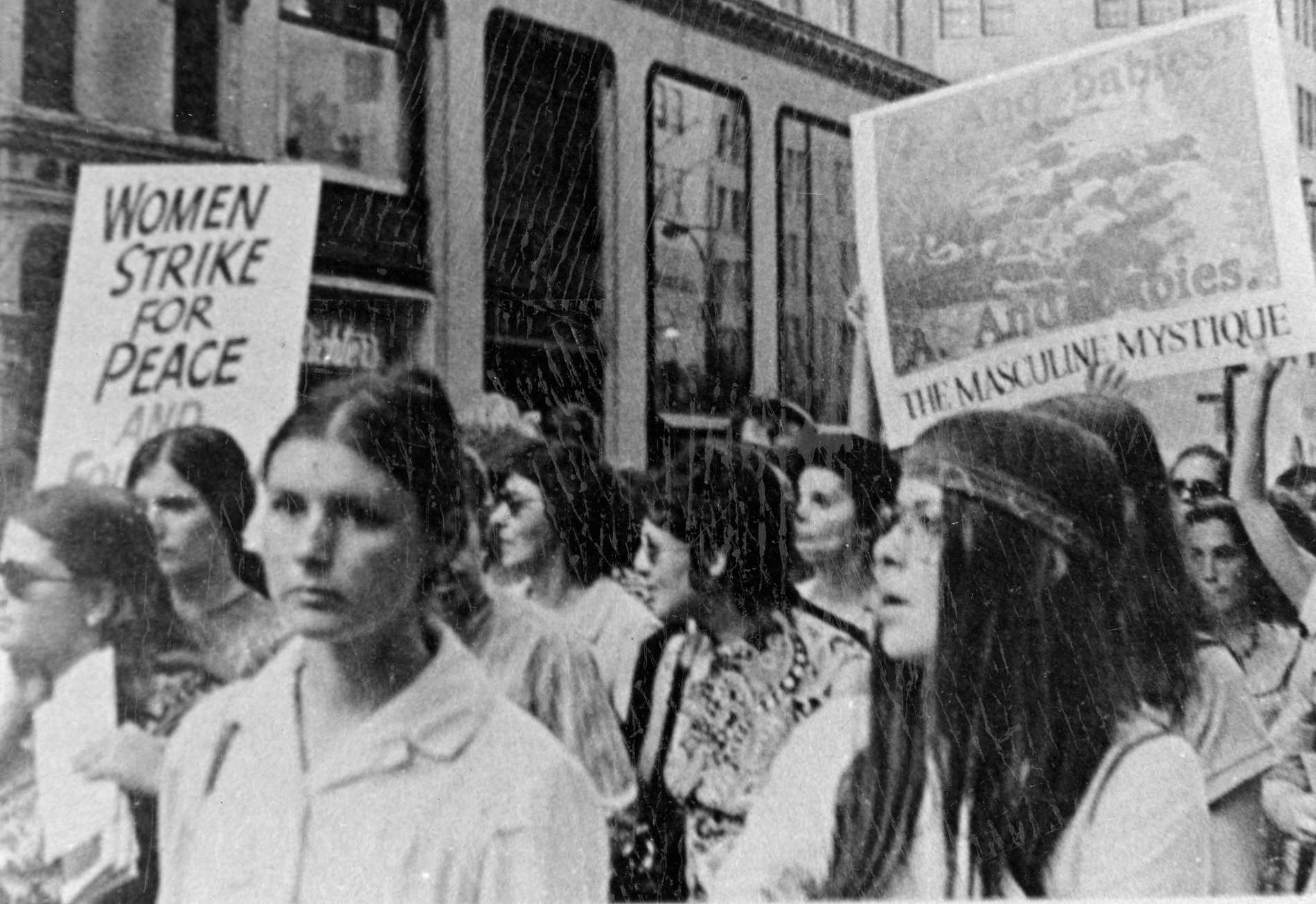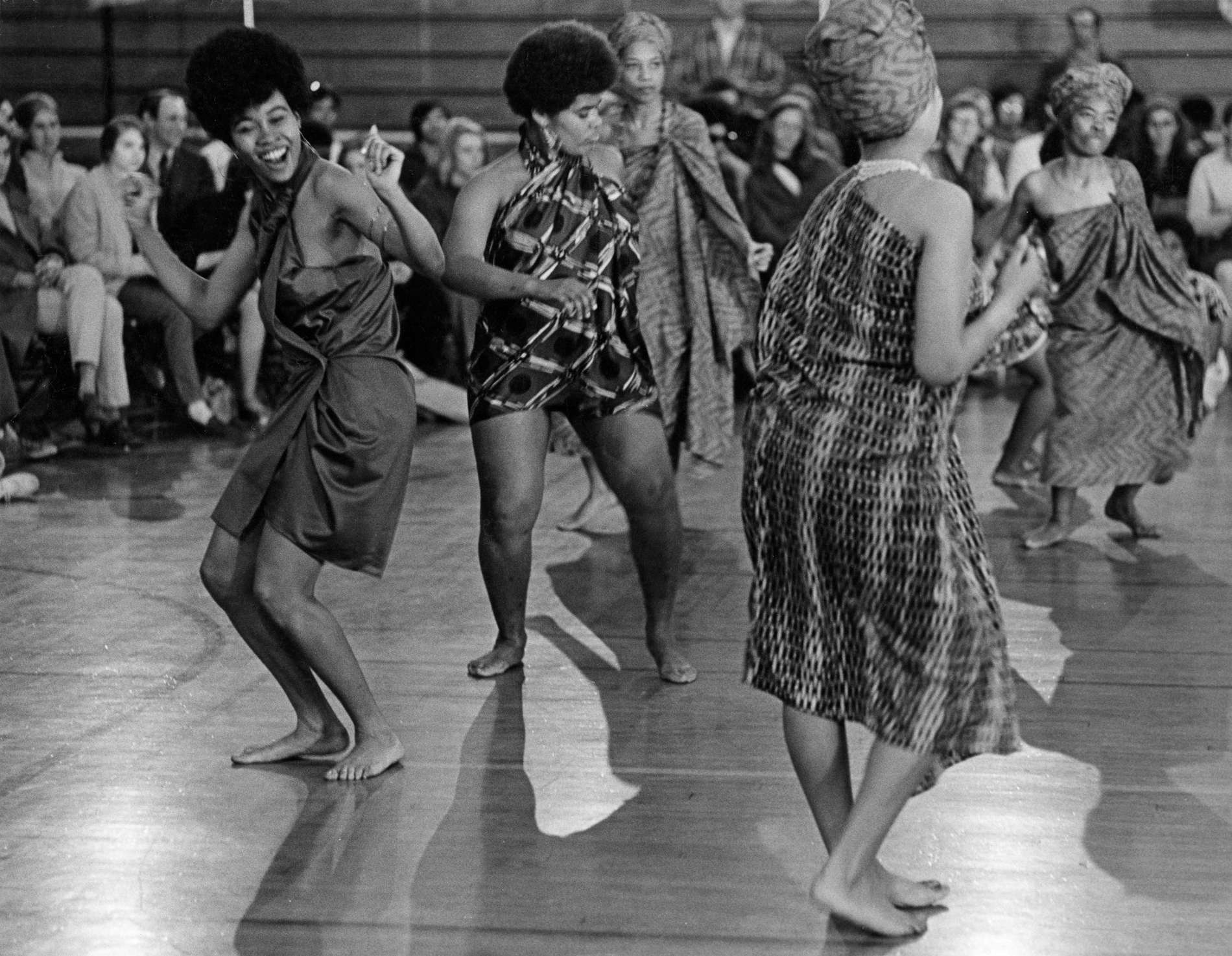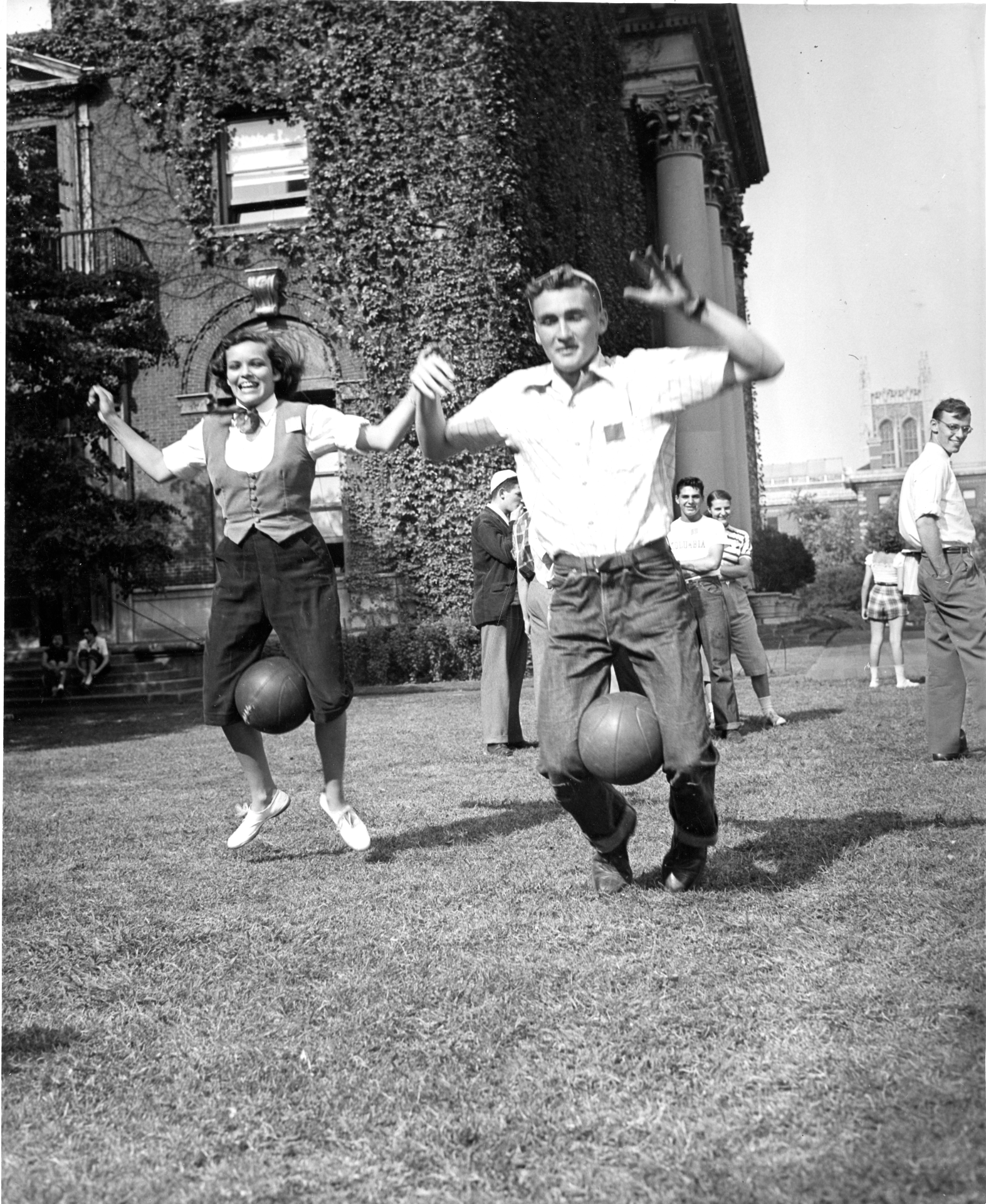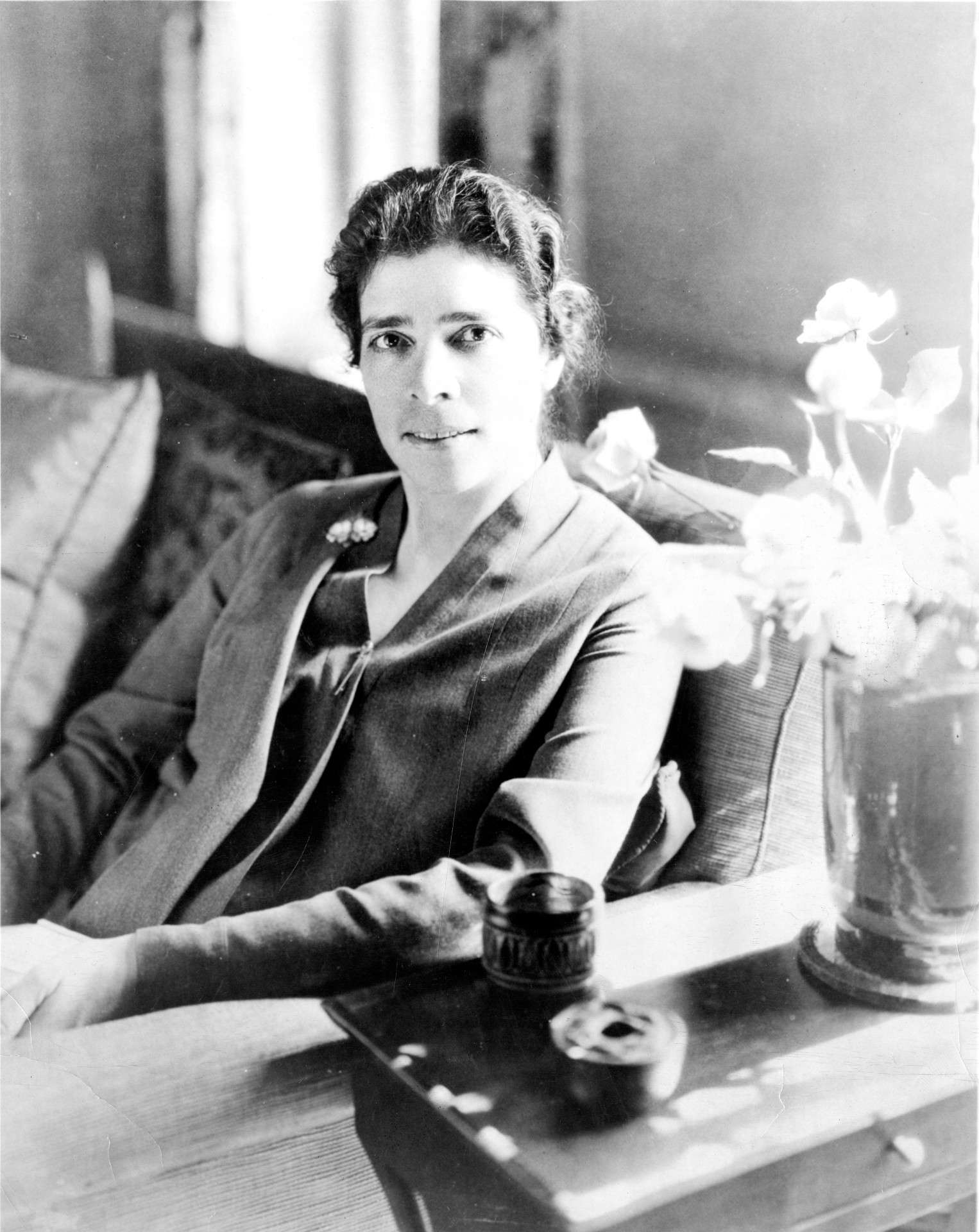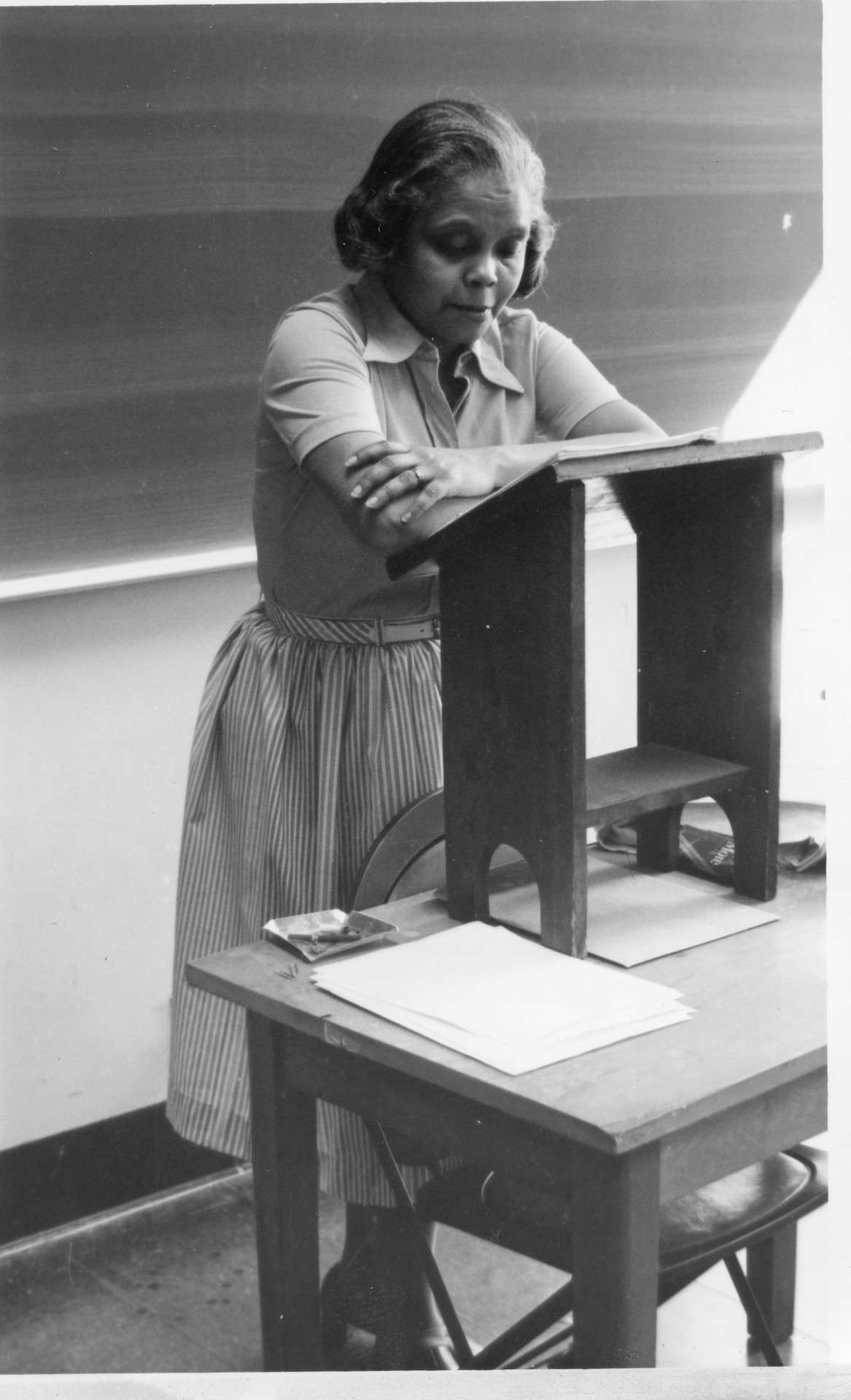 Women's peace march, circa 1960s-1970s. Image from the Barnard Bulletin.
Students from BOSS (the the Barnard Organization of Soul Sisters, now the Barnard Organization of Soul & Solidarity) performing at the 1969 Barnard Spring Festival in the Barnard Gymnasium.
Two students playing a game called, "Look Ma, No Hands, Just Knees", circa 1950s.
Dean Gildersleeve in May 1926.
Barnard professor Quandra Prettyman speaking at a BCRW event in 1977.
Over your 51 years at Barnard, how have your experiences as a faculty member changed, evolved, or adapted to the different presidents of the college?
Being labeled a Columbia wannabe at different times in my connection with Barnard's faculty did make a faculty member somewhat suspect. That became less the case in the [President Judith] Shapiro period. In [President] Debora Spar's, that wasn't a problem. When I started, there was that, "Are you with us, or do you really want to be across the street?" That issue sort of went away, and it makes for a much more amicable situation at Barnard. 
What do you see as some of the most interesting and noteworthy events in Barnard's history?
Certainly, the response to Columbia going coeducational in 1983. That was a life-or-death situation. Connected with that was the decision the trustees made in 1985 to build Sulzberger Tower. They didn't have the money. It was questionable whether the Dormitory Authority of the State of New York was going to come up with funds. They were laying everything on the table. That was a gutsy decision. Earlier, the quiet setting aside of the admissions policies that had the effect of discriminating against Jewish applicants. That occurred in the [President Millicent] McIntosh era [and], belatedly for sure, quietly corrected a serious miscarriage in the way Barnard operated in an earlier period. Not that it didn't have lots of Jewish students, but it did operate, I think, quite consciously to limit the number. That had to be done away with if Barnard was to be a better place.
How do you hope current students will approach your book and come to appreciate Barnard on a deeper level?
Recognize that it had a past that was different and that should continue to inform its present and future. That is, it did serve as a kind of ladder to a different, better world, a better set of opportunities, a fuller life that was dramatically different by virtue of going to Barnard. I think in some sense, [it still] does serve that role of opening up possibilities, exposing students to situations and opportunities that might not have been there but for this connection. And [that is] intertwined with a faculty that by and large feels the same way about the opportunities that Barnard and New York City provide.