The city of Detroit has been a media darling lately, celebrated in the press for its widespread downtown revitalization. This past summer, Forbes called it "America's Comeback City." Though the accolades at times imply that Detroit is magically transforming itself, the truth is that this transformation has become possible because of a number of dedicated behind-the-scenes power players, like Denise Lewis. The Class of '66 alumna has turned her legal mind to transform the Midwestern city using values she honed in Morningside Heights.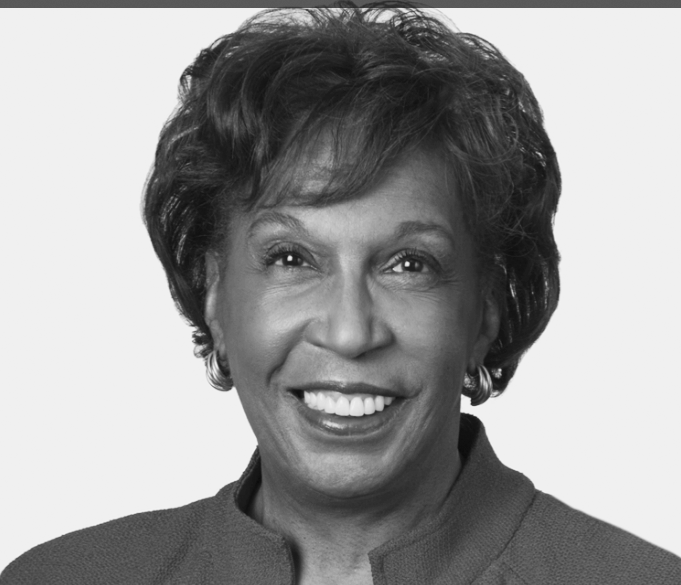 "I had a strong interest in political and social consciousness themes and that's what I ended up pursuing at Barnard," says Lewis, who attended the College from 1962 to 1966 as a political science major. When not in class, she was immersed in the life lessons provided by the burgeoning civil rights movement. That included being a part of Student Nonviolent Coordinating Committee's 1964 Freedom Summer, where she registered black voters in Mississippi, and seeing Malcolm X when he spoke on campus in 1965. "I was fortunate," she says, "to be at Barnard during this intense period of social change which led me to push for change at Barnard. I am proud that I led a student effort to expand Barnard's curriculum to include the study of the history and culture of developing countries and the African American experience." 
Upon graduation, the social, political, and professional combined when Lewis took her first job at Head Start, a U.S. Department of Health and Human Services program that provides educational opportunities to young children from low-income families. Following stints with Michigan's and Detroit's state and municipal governments, she entered the University of Michigan Law School. "I saw you could take legal training and use it to help people," she says. "The more traditional way was to be a lawyer who works directly in civil rights. But I saw more promise in taking the law and trying to empower people differently—by helping them to form a business or taking their neighborhood and redeveloping it successfully."
Lewis has been at Detroit's Honigman Miller Schwartz Cohn law firm since 1983. She serves as diversity partner and also leads the firm's urban redevelopment practice group. Because she is a real estate attorney, Lewis's efforts result in concrete examples of revitalization—from a new or refurbished building to a redesigned neighborhood. "For me, revitalization is both physical and social," she says. Recently, that belief has led to downtown entrepreneurship hub TechTown and the Pistons Project, which has brought the NBA team back into the city, complete with a new arena.
These buildings may be visible markers of Lewis's dedication to Detroit, yet their foundations were built at Barnard. •