A lot can change in ten years. In May 2007, then president of the College Judith Shapiro addressed graduates with a lesson from the Jewish sage, Hillel, who famously asked, "If not now, when?" Paraphrasing, Shapiro told the graduates, "Don't postpone ... but now is by definition a moving target." 

Since they flipped their tassels, the members of the Class of 2007 have been chasing life's targets. Options shrunk with the Great Recession that began in December 2007, and today many have careers they never would have imagined. But despite the ups and downs of their first postcollege decade, these alumnae remain rooted to Barnard. A record-busting 155 alumnae attended their tenth-year Reunion in June. Here are some of their stories.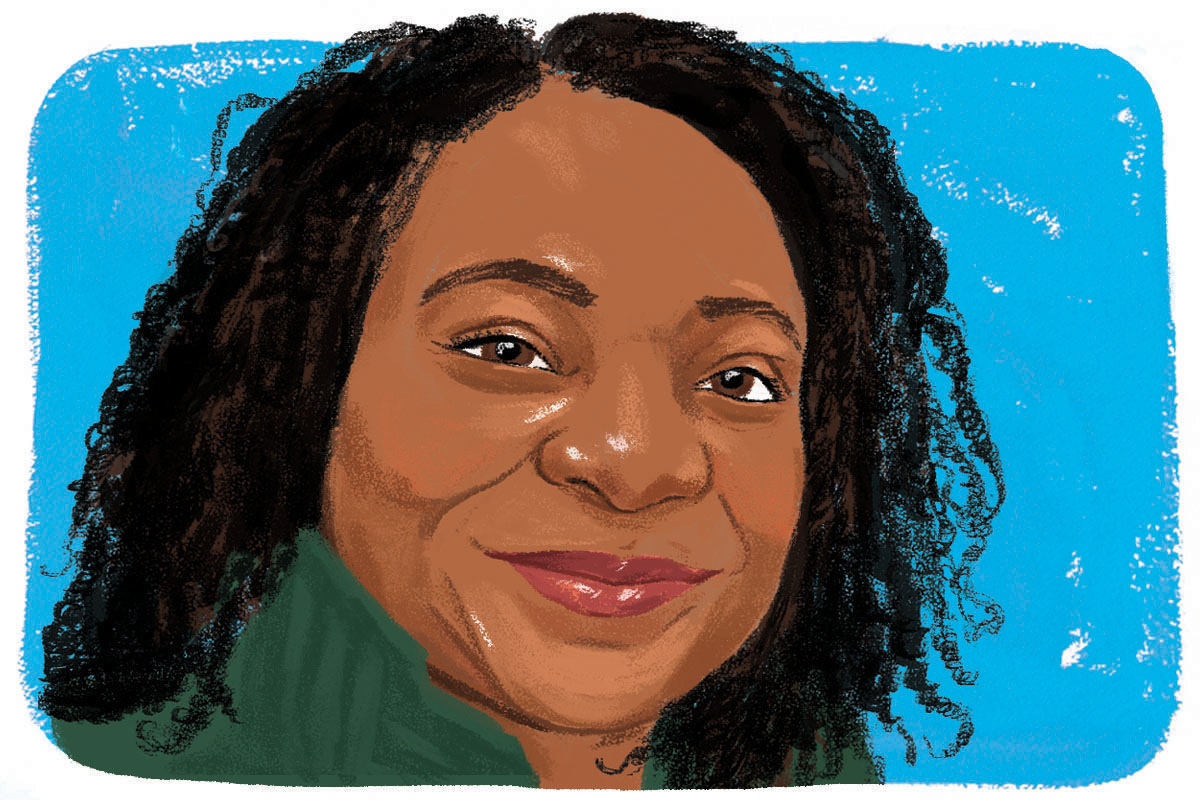 Mirlande Jean-Louis 
Business Student  
New York, New York  
A writer at heart, Mirlande Jean-Louis sees life as an opportunity to gain experiences and knowledge that she can use later in her creative work. 

"When I was studying at Barnard, one of the biggest criticisms I got was that I didn't know enough about the world," Jean-Louis says. Following this advice, she says she is taking the time to meet people, experience new things, and learn what she needs to know about life before "jumping back into writing." 

After graduating as an English and creative writing major, Jean-Louis began working at a publishing company as an editorial assistant. When the financial market crashed, Jean-Louis decided to leave her job and attend massage therapy school, receiving her license to practice in 2010. Her work as a massage therapist led her to discover an untapped passion: the world of business. Currently, she is studying for a master's of business administration degree, with a concentration in quantitative studies, through an online program with Southern New Hampshire University. 

A love of literature first led Jean-Louis to Barnard and has sustained her connection to the College since. The daughter of Haitian immigrants, she is a great admirer of Edwidge Danticat '90, a writer of short stories and novels and a native of Port-au-Prince, Haiti. "She was my hero in high school," remembers Jean-Louis, who struggled to find voices of Haitian individuals in American pop culture. "She was definitely one of those voices, and that was the reason why I applied and went to Barnard." 

Jean-Louis became a member of the Class of 2007 Book Club—a group of more than 30 graduates who, for several years, met for book discussions. "I recognized a lot of English majors," she says, adding that the club helped her see Barnard friends on a consistent basis. 

"Barnard gave me confidence," she says. "As I go further into my career, there's a lot more opportunities to be used if you don't know how to stand up for yourself. Barnard taught me how to do that."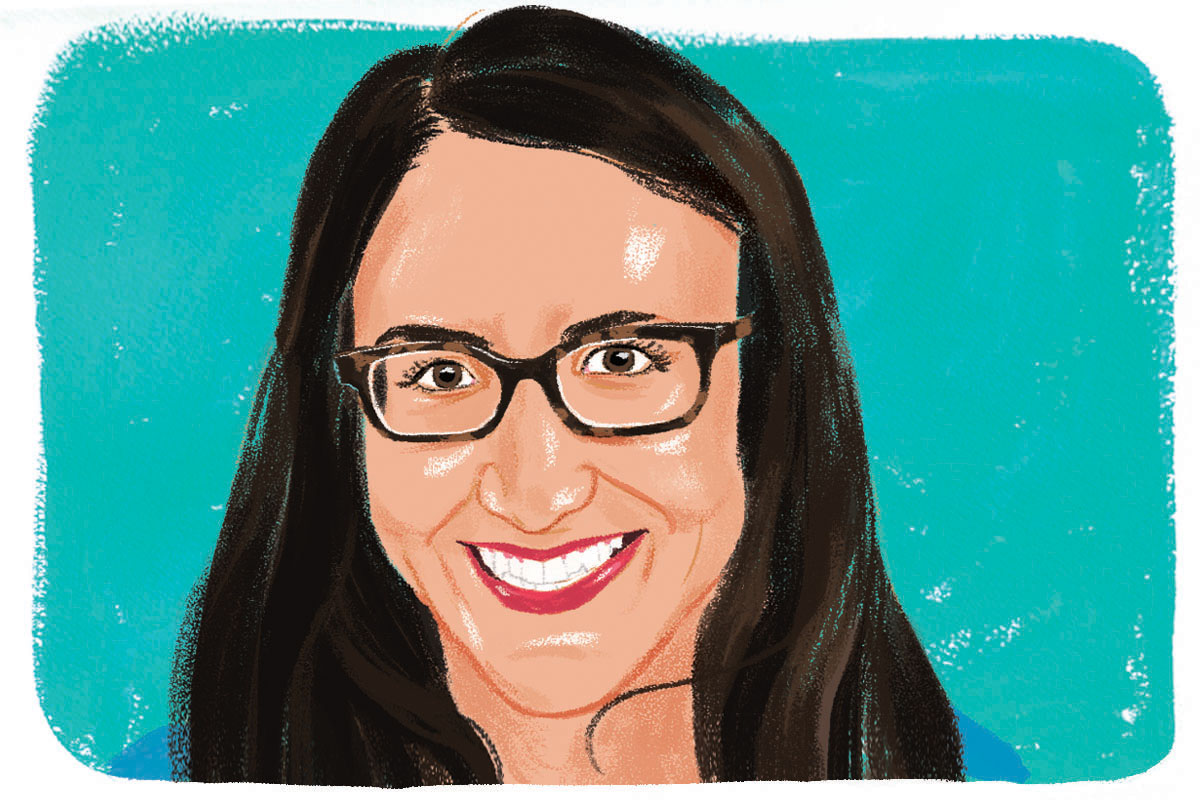 Gillian DiPietro
Criminal Law
Brooklyn, New York 
In 2011, Gillian DiPietro appeared as a contestant on Season 28 of Jeopardy! She counts that day as one of the top four of her life. The other three? The day of her marriage to Joseph Anzalone, CC '07, in St. Paul's Chapel at Columbia University; the day her daughter, Molly, was born … and her tenth Reunion at Barnard. 

"I walked onto campus and ran into my two best friends from first-year!" says DiPietro. She also met up with friends from the Student Government Association, flute choir, and marching band. "It was an instant connection, instant lovefest," she says. 

A proud feminist, after graduation, DiPietro worked in women's empowerment at the White House Project, a nonprofit focused on increasing women's representation in American institutions, business, and government. By compiling an online, open-access database of leading female experts, she helped increase the number of women guests on cable talk shows. 

In 2009, DiPietro enrolled at Brooklyn Law School. Inspired by her experiences as a member of Barnard's student government, she became interested in criminal and penal law. She interned at the Brooklyn District Attorney's office as a law student and now serves there as a senior assistant district attorney in the violent criminal enterprises bureau. 

As an assistant district attorney, her work addresses some of the most critical issues that women face, including guns, drugs, and gang violence. 

Her Barnard friends continue to support her professionally and personally. "There are people who are from Barnard who are very important to me and are part of the day-to-day," she says. "And there are people that I don't see that often, but they are still at my core and will always be important."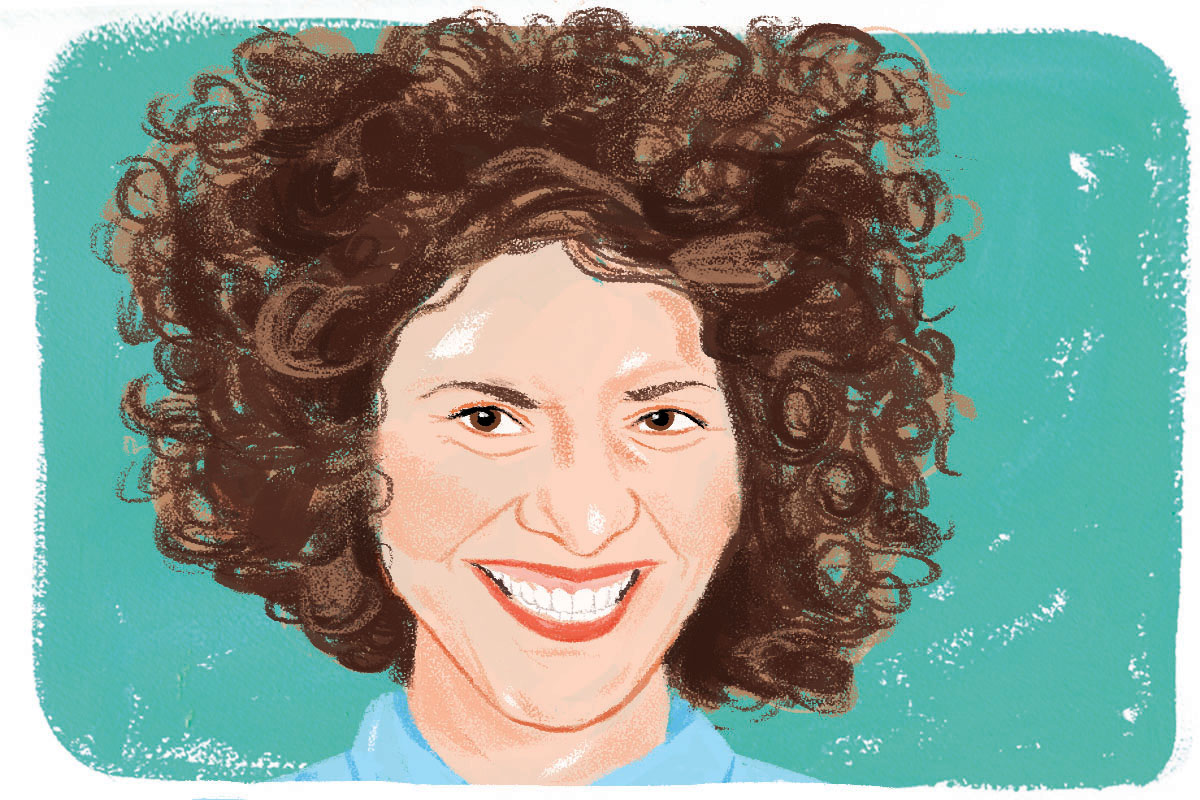 Julia Turshen 
Food Writing 
Hudson Valley, New York
Studying at Barnard and living in New York City allowed Julia Turshen to begin her career as a food writer while still a student, interning at Food & Wine magazine and working part-time for a food television producer. Today, Turshen is an acclaimed food writer, has collaborated on and coauthored several cookbooks, and published her first solo cookbook, Small Victories, last year. 

Turshen studied English with a concentration in creative writing and a focus on poetry. "Writing recipes is fairly similar to writing poetry," she says. "I have to be economic with my language but also descriptive and informative"—lessons she learned from professors such as writer and critic Margaret Vandenburg, of whom she says she was a "devotee," novelist Mary Gordon, and poet Saskia Hamilton. 

Being surrounded by "super-strong women" at Barnard taught Turshen to use her own voice and to approach her work from an activist mindset. "It was the best thing that I could have been exposed to at that age," she says. "It's informed everything I've done since," including her forthcoming book, Feed the Resistance: Recipes + Ideas for Getting Involved, a "handbook for political activism—with recipes." 

While on tour for Small Victories last year, Turshen was supported by Barnard friends as well as by other Barnard women she had never met. She considers the Barnard network "invaluable." 

Turshen, who lives in New York's Hudson Valley with her wife, observes, "My opportunities at Barnard were the best foundation I could have to do what I'm doing." 


Brooke Waldman 
Elementary School Education 
New York, New York
Brooke Waldman, a fourth-grade teacher at Columbia Grammar and Preparatory School and a Barnard Alumnae Admissions Representative, is often asked by prospective students why she wanted to go to Barnard. Her answer: She didn't.

A native of Westchester, New York, Waldman visited Barnard for its convenience, but did not want to go to school in the city, nor attend a women's college—that was, until she set foot on campus. 

"I remember vividly walking onto campus going on the tour and turning to my mother and saying, 'This is where I'm going to school,' " Waldman says. 

From then on, she has been "obsessed" with Barnard. These days, she lives on the Upper West Side with her husband. But even when she lived in Nashville and Philadelphia, it was easy to stay connected. Waldman has served as her class fund chair, and is currently copresident of her class. This fall, she visited campus to participate in Barnard's Women in Education panel. 

At Barnard, Waldman was an American studies major with a minor in dance and psychology. As a student, she completed an internship with the Museum of the City of New York—where she cofounded their Young Members Circle with friend and classmate Elizabeth 'Liza' K. Eaton '07—and then switched course and took a job in elementary school admissions. She discovered she loved teaching, so she got her graduate degree in education, and today couldn't imagine doing anything else. 

Waldman credits the director of the American studies program, Associate Professor of English Jennie Kassanoff, her senior thesis advisor, as instrumental in the way she approaches teaching and learning. "I directly saw the relationship between if somebody believes in you and has high expectations for you," Waldman says, "and the impact it can have on a student."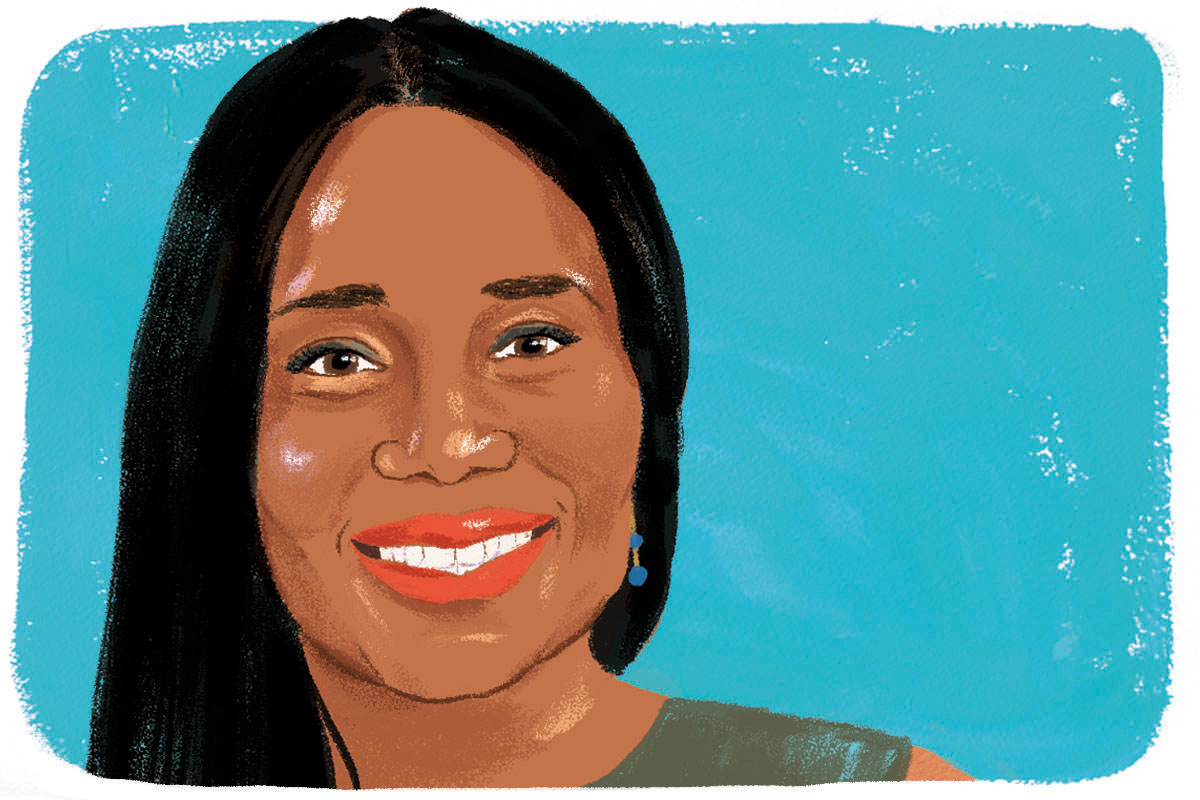 Cindy Similien-Johnson 
Motivational Writing
Brooklyn, New York 
The highlight of Cindy Similien-Johnson's career as a writer, publisher, and lecturer came last year when she was invited to attend the White House United State of Women Summit. The invitation recognized Similien-Johnson for her work addressing gender issues in her Haitian-American community in Brooklyn.

At Barnard, Similien-Johnson majored in English with a creative writing concentration and planned to work in book publishing. But the recession and the industry's shift to eBooks led her to reassess.

Seeing a need, she started a women's empowerment initiative close to home. "When you attend a place like Barnard," she observes, "you are exposed to so many opportunities, and I wanted to bring that knowledge to the place I grew up, where opportunities are sometimes limited for women and girls." 

The recipient of the 2017 Barnard Young Alumnae Award, which recognizes (among other things) "outstanding achievement," today, Similien-Johnson publishes Haitian cookbooks, writes self-help books, and continues to work with the women and girls in her community, all while relishing her identity as "Cindy the Haitian-American author."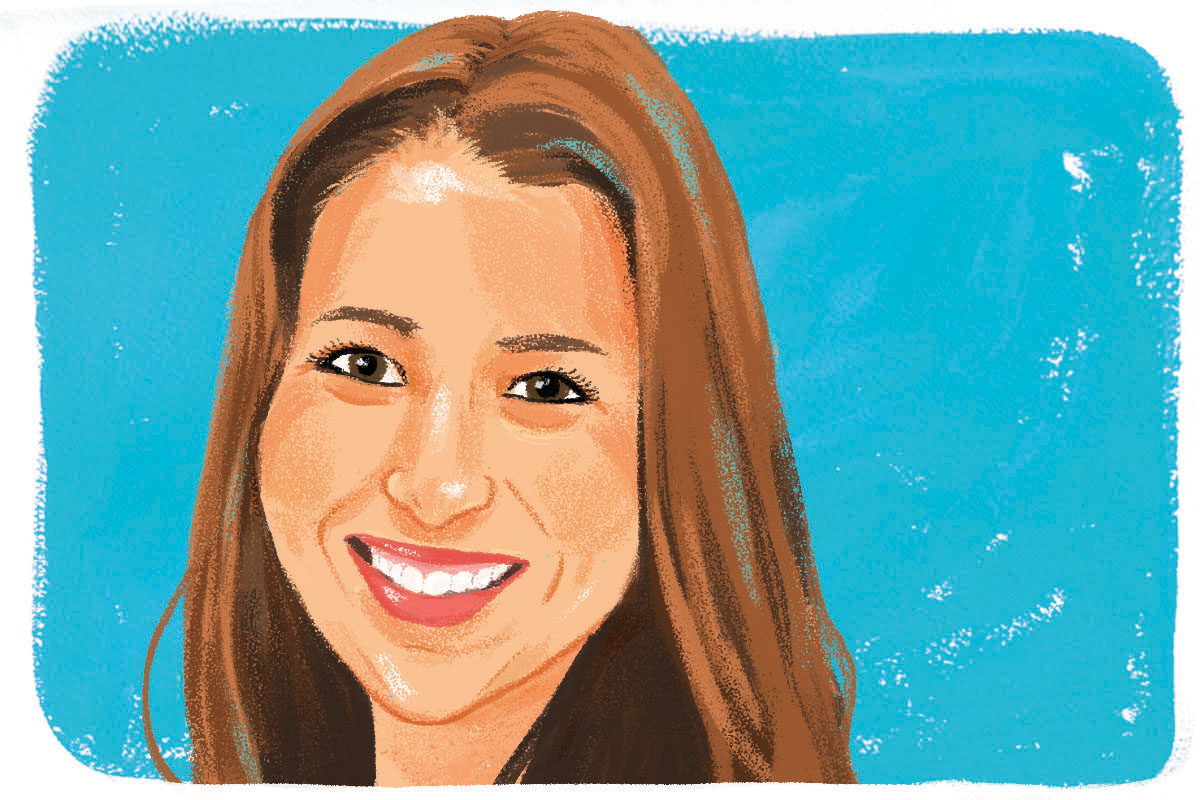 Cassie Ryan 
Commercial Architecture
New York, New York 
When Cassie Ryan started at Barnard in 2003, she was interested in psychology. But through the College's then-required curriculum, Nine Ways of Knowing, she took an architecture course. "I felt so attracted to the structure of the program," she recalls. "If it hadn't been for Nine Ways of Knowing, I don't think I would be where I am today." 

Today, Ryan works for Two One Two Design, a New York City architectural and design firm. As a project manager, she has worked on retail properties in the United States, Canada, and Mexico. Her position allows her to be involved in all stages of a project, from start to finish—securing initial real estate, revealing a new retail property, and seeing people using and visiting the space.

Ryan loves commercial architecture because "it is fast-paced and you get to really see your work executed." (Residential and large-scale, industrial projects often operate on longer timelines.)

The field of architecture continues to be male-dominated. But Ryan says her experience at Barnard, where she was instructed by female professors, prepared her to assert herself professionally. "On the job, contractors," who are almost always men, "don't always like taking directions from a woman," says Ryan. "But I learned from the women who lead the architecture program how to conduct myself, and I felt very prepared." 

The program created a sense of intimacy among its students, who spent late nights drafting in the studio together and helped Ryan create lifelong bonds, she says. "We stuck together."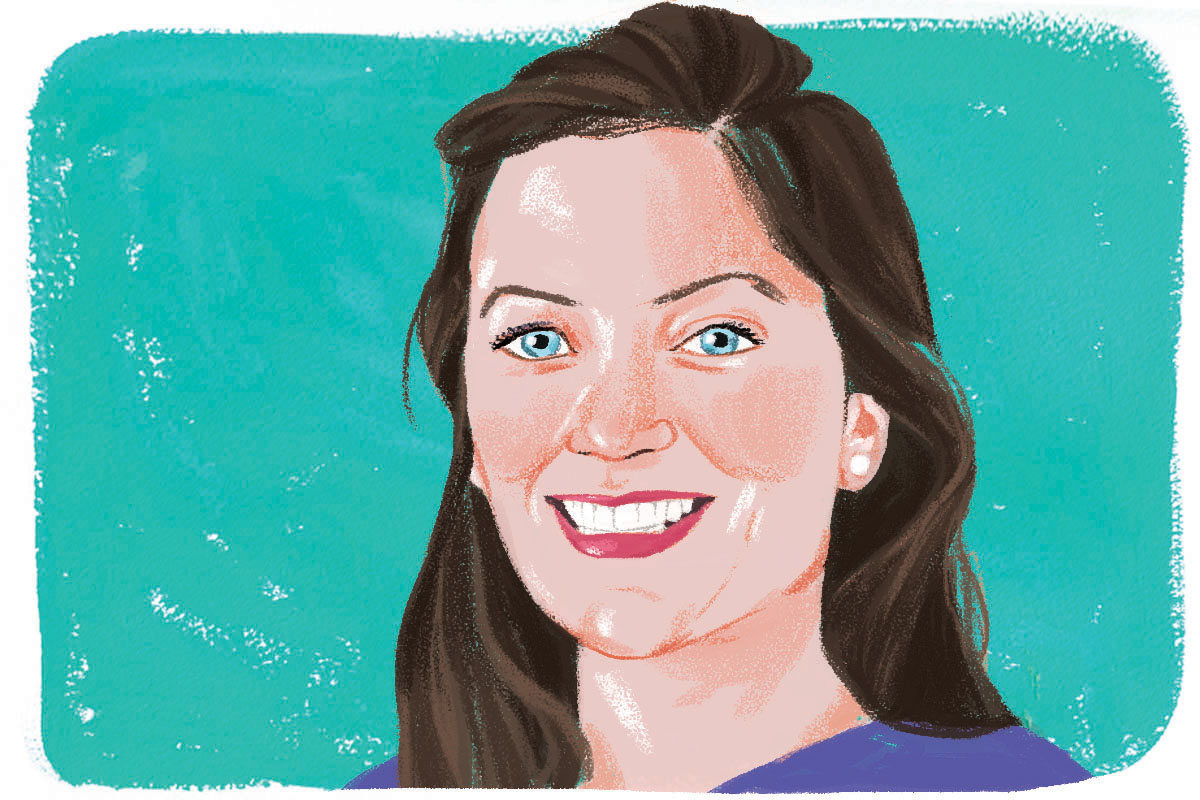 Kyra Rengstorf  
Music Education
Seattle, Washington
As a senior and music major, Kyra Rengstorf interned at the Metropolitan Opera Guild and continued on as a full-time employee after graduation. Living in Washington Heights, she shared an apartment with three other Barnard alumnae as they navigated postcollege life in New York City. 

Rengstorf's passion for music has never wavered, but her path to a career in the field was not always clear. A year after graduation, she decided to move across the country, "Without a job, no friends—totally crazy," she says, to live and work in Washington state for a year, in order to establish residency before matriculating at the School of Music at the University of Washington in 2009.

Rengstorf earned a teaching degree in choral, instrumental, and general music education. This fall will be her seventh year teaching in Seattle-area public schools and her second teaching at the same middle school where her husband is also a music educator. 

Living in Seattle, Rengstorf stays connected with Barnard through social media and fundraising campaigns. She serves as co-Class Notes correspondent. "I love getting to hear from alumnae, and I marvel in all of their accomplishments," she says. Rengstorf particularly likes to connect with alumnae who visit the Pacific Northwest. 

As an educator, she has found continued value in her Barnard education. "At our 2017 Reunion," she says, "I attended the State of the College address, and it affirmed that my values as an educator and informed citizen align with the mission of the College. I share that legacy with my students and am beyond pushy about my top students checking out the College when they begin their school searches."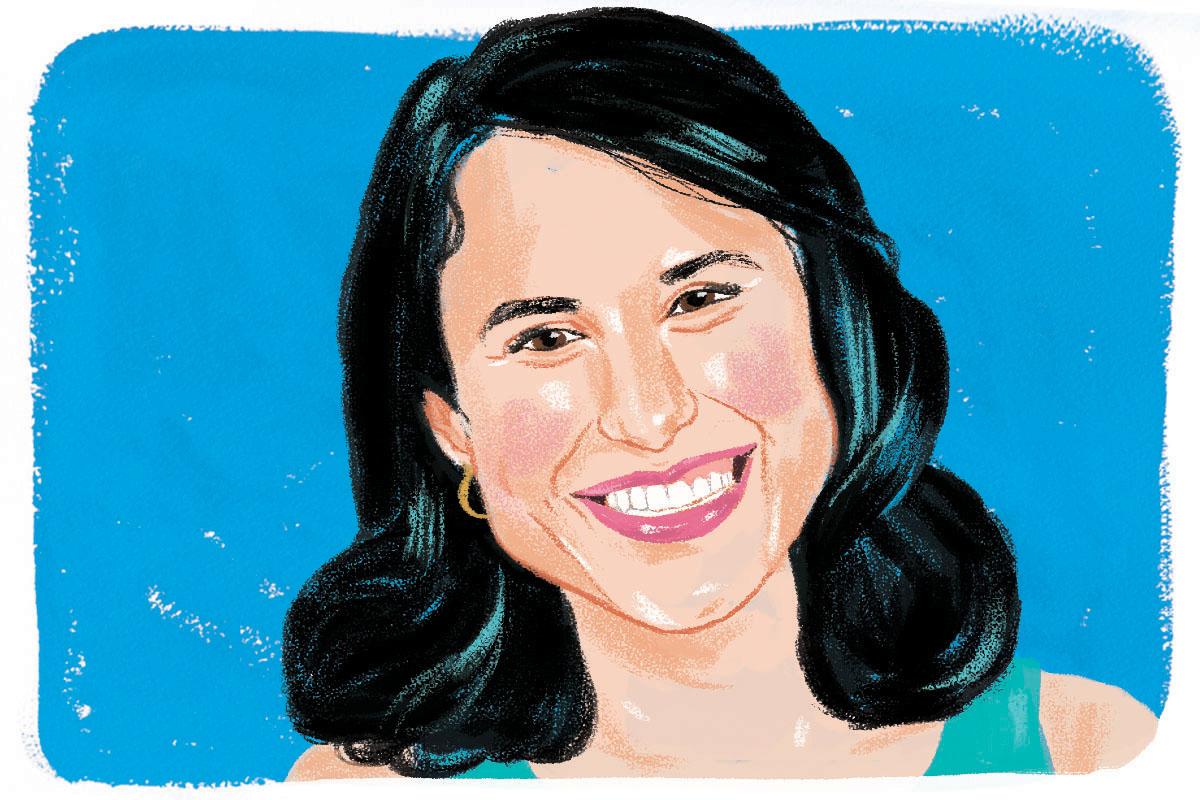 Katy Silverman 
Higher Education Fundraising
New York, New York
Katy Silverman studied art history at Barnard and began working in arts education at the Museum of Modern Art in August of 2007. She worked for eight years at MoMA, where she began to delve into educational fundraising. While there, Silverman completed her master's in arts administration and when it was time to think about the next career step, chose to pursue fundraising full-time. For the past two years, Silverman worked as the senior associate director of annual giving for Columbia Law School, and recently transitioned into the role of associated director of major gifts at New York University Law School. She lives on the Upper West Side with her husband and "loves" being close to campus. 

While proud of her career, Silverman is equally proud of two athletic pursuits she has undertaken since Barnard: climbing to the top of Mount Kilimanjaro and running the New York City Marathon. 

"I transferred to Barnard, which I always say is the single best decision I've ever made in my life," she says. Throughout high school, Silverman says, she was shy, but at Barnard she blossomed. She studied abroad at Reid Hall, a Columbia program in Paris, joined a sorority, and built a close group of friends. Last year she traveled to Australia for the wedding of a best friend and fellow Barnard '07 graduate. "Barnard relationships are super important to me. They are the people I consider to be my closest friends." 

Today, Silverman uses her professional skills to give back to Barnard. She attends phone-a-thons, serves on the Leadership Assembly, and has been elected class fund chair. Transferring to Barnard, she says, "was huge in terms of my confidence and self-esteem. I want to give back to that experience and get others involved, too."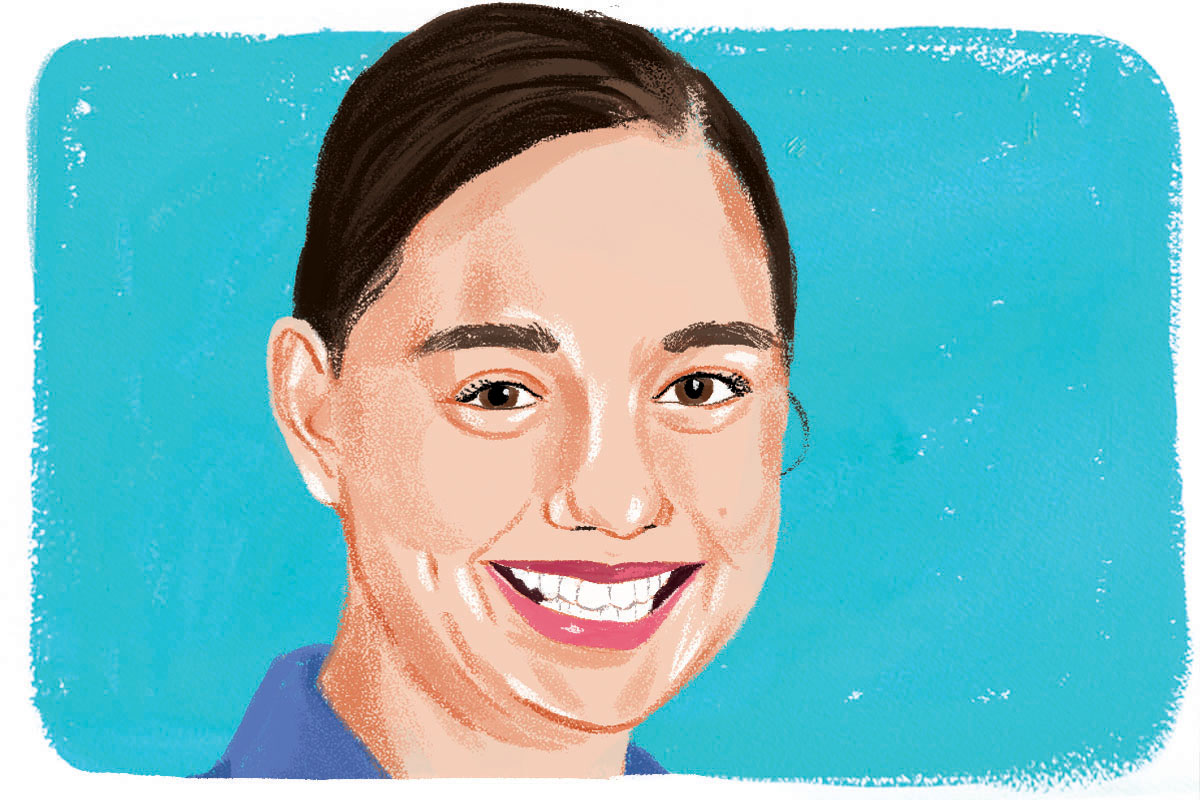 Rebecca Friedman  
Commercial and Civil Litigation 
New York, New York 
An associate attorney at Kasowitz Benson Torres LLP, Rebecca Friedman has noticed that, in comparison to men, women who work in the legal field are often more hesitant to express their opinions. But in the ten years since leaving Barnard, first working in nonprofits and now in commercial and civil litigation, Friedman says she has never been afraid to use her voice. 

As an economics major and a member of the mock trial and the Speaking Fellows programs while at Barnard, she says her College public speaking opportunities strengthened her skills and built her confidence. 

"I learned from Barnard that if I know the answer I can say it and not be shy about it," says Friedman. "I can be articulate and express my thoughts." 

In addition to her work as a commercial and civil litigator, Freidman provides pro bono assistance for clients seeking asylum and women seeking child support and custody payments. 

Friedman enjoys supporting the College financially. "Whatever your budget is, it's important to maintain a connection," she says. She is a Barnard Alumnae Admissions Representative, interviewing prospective Barnard students, and is a co-Class Notes correspondent. "There are friends that I haven't spoken to in a while, and being co-Class Notes correspondent gives me an excuse to reconnect," she says. 

Friedman makes it a point to reach out to several classmates each issue and solicit entries rather than waiting for submissions. "The response has been tremendous," she says.

Friedman has also found value professionally in her Barnard connections. "If you are applying to a job, if you are trying to figure out a new field, you can always, always call an alumna." •