On a warm evening this past May, hundreds of graduating seniors gathered in The Diana Center. A slideshow of smiling faces and toasts by deans, peers, and alumnae laid supportive groundwork and urged them to celebrate what they have accomplished and what lies ahead. "Uptown Funk" played over the festivities and these soon-to-be alumnae hoped for ample opportunity to stay connected to each other, and to Barnard. They needn't look far.

Engaging young alumnae in the first years from graduation, is an increasingly complex, yet endlessly important enterprise. More and more, Barnard graduates are leaving New York City, but their affinity for the College, and each other, remains robust.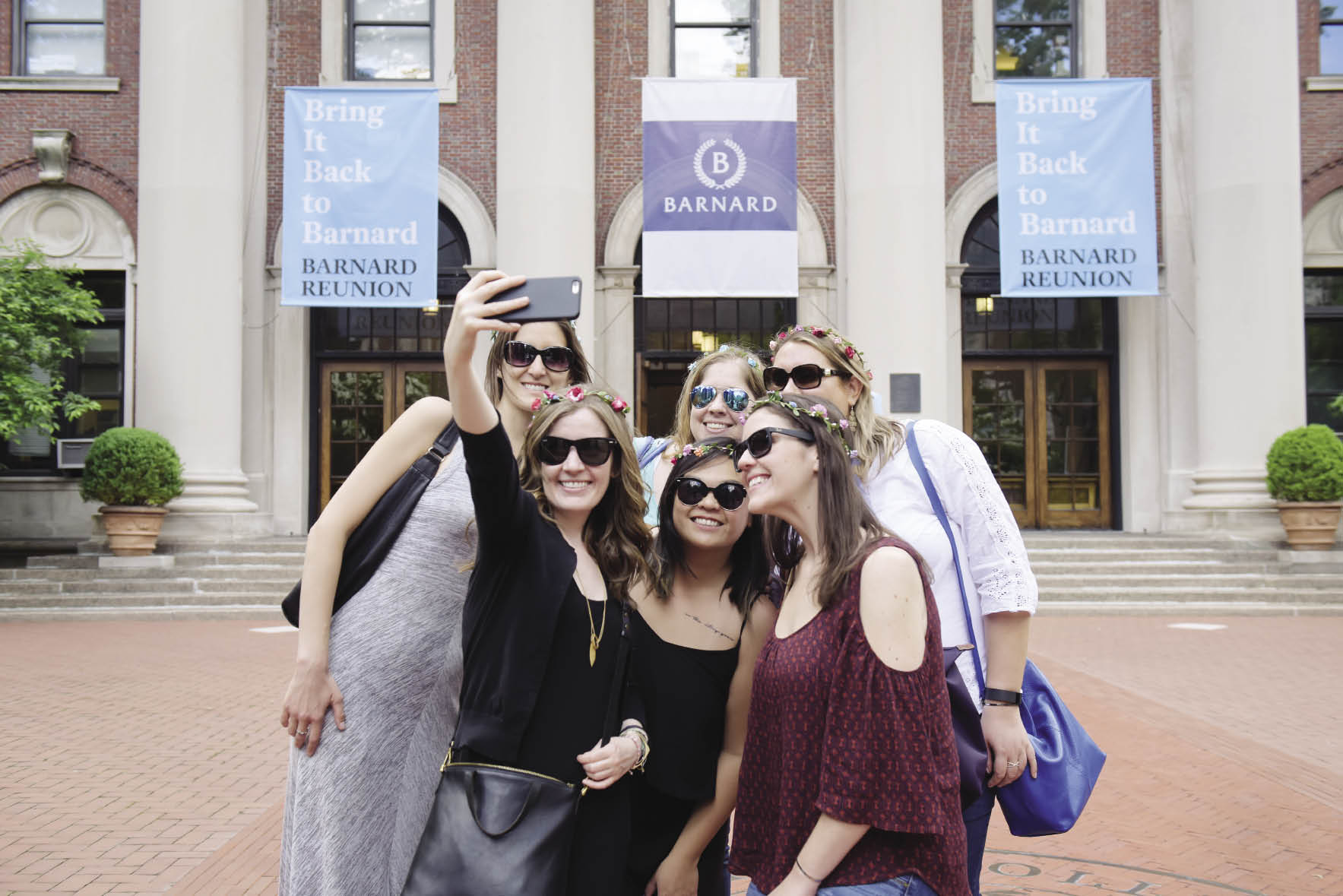 "The Barnard young alumnae community is a diverse, intellectual, and fiercely driven group," notes Alyss Vavricka '12, Chair of the Young Alumnae Committee of the AABC. Alyss goes on to explain that young alumnae are always open to supporting other Barnard community members and she encourages all recent graduates to "tap into the vast resources and community support that the alumnae community provides."

Barnard and the Young Alumnae Committee are continuing to find innovative ways to harness the energy of this growing group. Whether bringing young graduates together for brunch, involving them with Barnard's Career Connections for current students, offering regional contacts for those who move to a new area, or spreading College love on social media for Giving Day, there are myriad resources for recent graduates to keep the Barnard flame burning and provide aid to the next generation.

Data show that those resources have an impact. Young alumnae are becoming progressively engaged with Barnard. Since 2013, young alumnae attendance at College events has increased from 27 percent to 34 percent of the total attendees, culminating this year with the Class of 2007 setting the attendance record for a 10th Reunion. And representation can also be found on the volunteer level, where more young alumnae are serving on the AABC Board and the Young Alumnae Committee is branching out with new, exciting programming.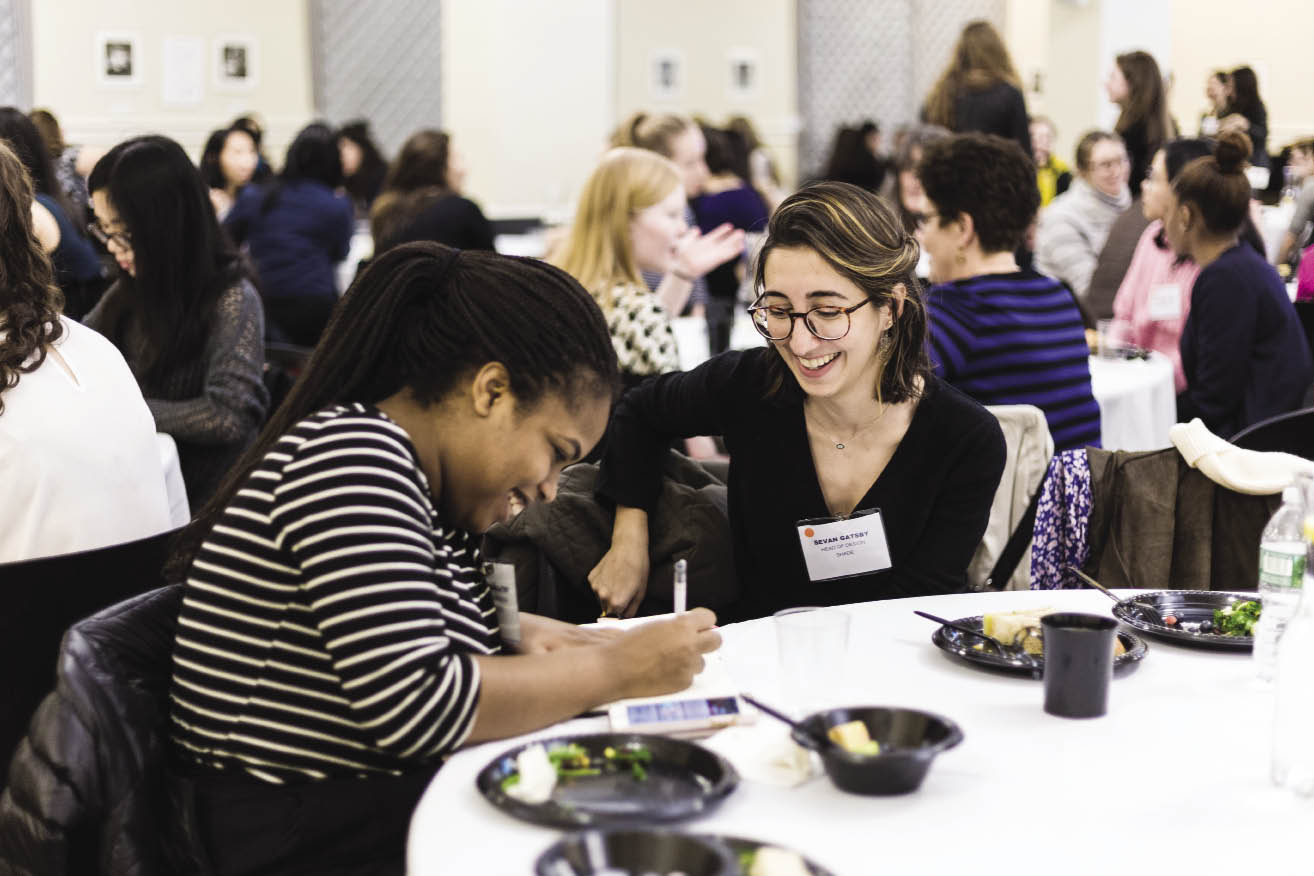 This cohort is also incredibly involved in supporting the College, making up nearly 40 percent of gifts on Giving Day, and in 2016 winning the Young Alumni Hourly Challenge, awarded to the College or program who has the most gifts from recent graduates in a given hour. And with steady increase in the performance of the Senior Fund over the last five years, Barnard expects to begin seeing the benefit of that increased participation in Reunion giving as the first of those classes, 2013, reaches their 5th Reunion next spring.

"As you go out into the world to pursue your dreams," Alyss shares, "having such a tight knit group to support and advise you along the way is truly invaluable." With all that Barnard offers to young alumnae—and all that they do in support of the College—it is no doubt that the future of Barnard is bright. Also playing over the powerful embrace of Barnard at Senior Dinner? "I Will Always Love You."