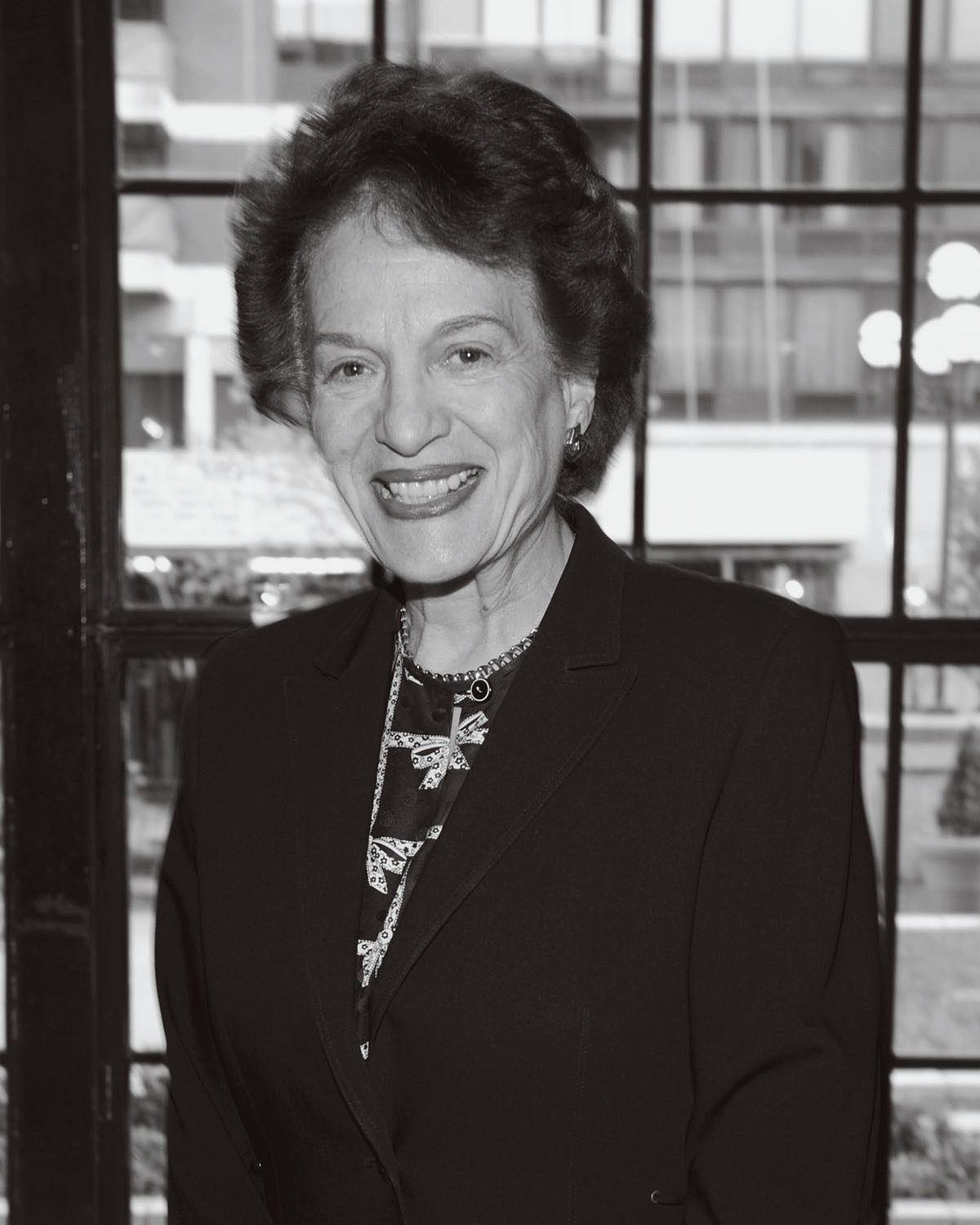 Judith Kaye, the first woman appointed to the Court of Appeals of the State of New York and the first woman to serve as chief judge of the State of New York, passed away in January at her home in Manhattan after a battle with cancer. She was 77.
Throughout her time on the bench, Kaye wrote numerous groundbreaking opinions. Among the ones for which she is best known is a 2006 dissent in a case that ruled same-sex marriage was unconstitutional. "I am confident that future generations will look back on today's decision as an unfortunate misstep," she wrote, five years before the state legalized same-sex marriage.
Kaye also left her mark on New York's courts as a creative reformer, streamlining New York's jury system and establishing specialized courts to focus on issues such as drug addiction, domestic violence, and mental health issues. Before her appointment to the bench, she practiced law at Sullivan & Cromwell, IBM, and Olwine, Connelly, Chase, O'Donnell & Weyher, where she became that firm's first female partner. After her retirement, she was counsel to Skadden, Arps, Slate, Meagher, & Flom.
A devoted Barnard alumna, Kaye served as a Barnard trustee from 1995 to 2002, and again from 2008 to 2009. She was also a member of the Athena Center Board of Advisors, and has received all of the College's highest honors. At a 2008 campus event, Kaye recalled her decision to come to Barnard, despite her parents' objection: "For me, the greatest fortuity was coming here to Barnard College."