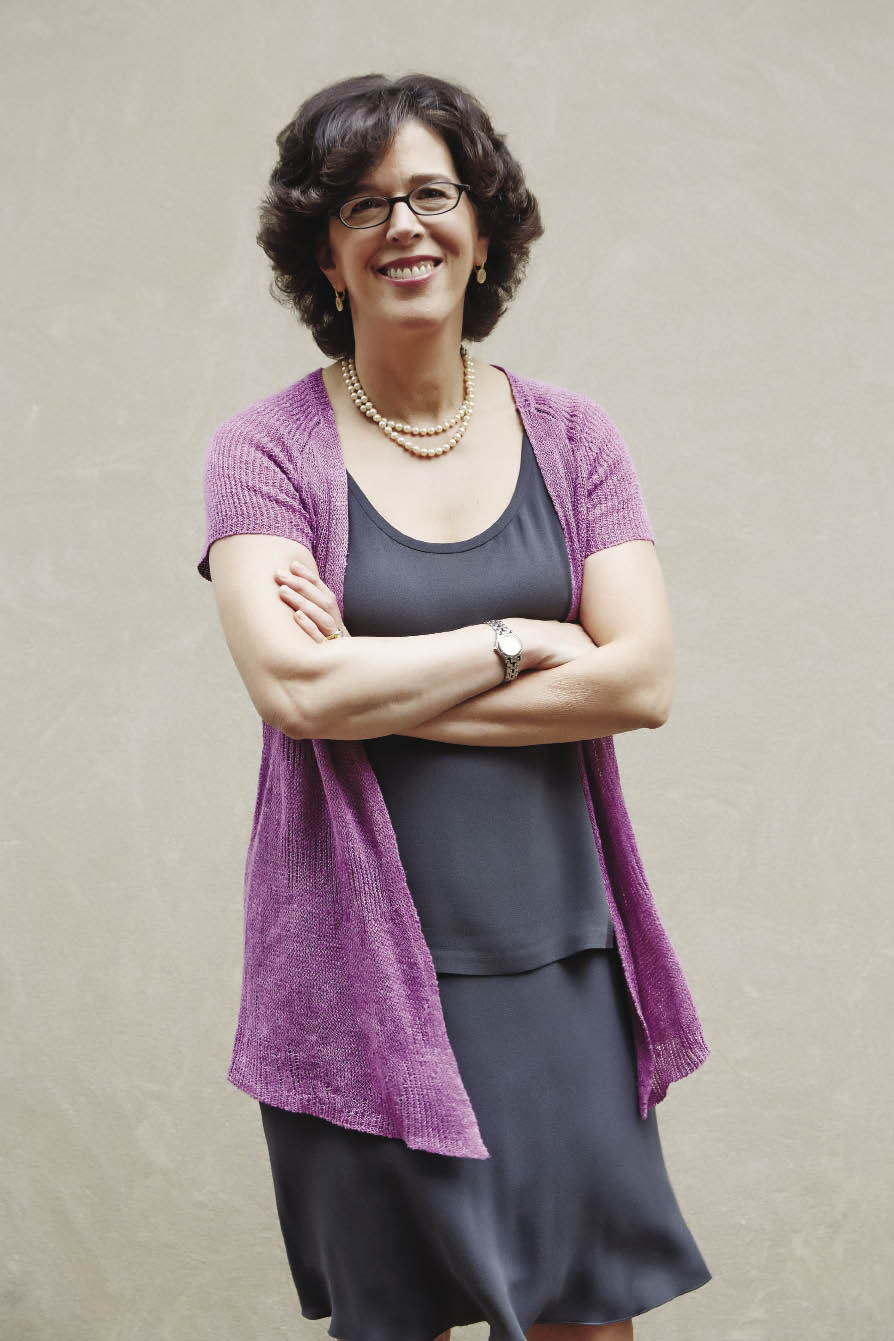 Springtime at Barnard means many things: Admission of a new class, and saying farewell to the Class of 2016 but also welcoming them as our newest members of the Alumnae Association. This year, spring also means the campus is undergoing a transformation as Lehman Library is deconstructed to make way for the new teaching and learning center.
While it wasn't officially springtime, I was thrilled to attend Barnard's eighth annual Global Symposium, "Women Changing Europe," held in Paris on March 18. Along with over 150 alumnae, many trustees, alumnae board members, and Barnard parents participated. There was a lively discussion about the benefits of generous family leave policies in Europe and the impact of legislation on increasing female board representation across the continent. One Parisian-based alumna told me that her challenge was deciding which board to join. Hopefully we can continue the conversation and European alumnae can leverage the experience of Barnard alumnae and trustees who currently serve on corporate boards. University of Cambridge Professor Sucheta Nadkarni stressed that legislation is only part of the solution, saying "we need to make the numbers count" by having women serve on influential committees and increasing the number of women in corporate leadership roles.
If you weren't at the symposium, I hope you will go to youtube.com/barnardcollege to watch clips from the panel discussions. Videos include interviews with Barnard parents Philippe Fortunato, CEO of Givenchy, and Philippe D'Ornano, the president of Sisley cosmetics, as well as Pamela Golbin '92, the chief curator of fashion and textiles at the Musée des Arts Décoratifs in Paris.
Back on campus, a revitalized Professional and Leadership Development Committee (PLDC) held an extremely successful event on negotiation in early January, attended by over 100 alumnae from across the decades, including many mother-daughter pairs. The goal of the committee is to offer programs that address the needs of professional alumnae and provide opportunities for networking. PLDC's next event will focus on storytelling as a key communication tool for business, entrepreneurs, and nonprofits. The event is Monday, July 18 and will be run by storytelling organization Narativ. I encourage alumnae in the tri-state area to join us for this event and create their own compelling stories to advance personal and/or professional goals.
As the academic year comes to a close, I am excited to participate in Barnard's recently announced The Bold Standard: A Campaign for Barnard , and to work hard engaging as many alumnae as possible in our efforts to provide a solid foundation for the College's financial future. The Scholarship Gala on May 3 served as an exciting kickoff to the ambitious endeavor. To learn more about the campaign, visit theboldstandard.barnard.edu.
I look forward to seeing you soon on campus, virtually, or at a regional event. Until then, wishing you an enjoyable spring and summer filled with warm, sunny days.