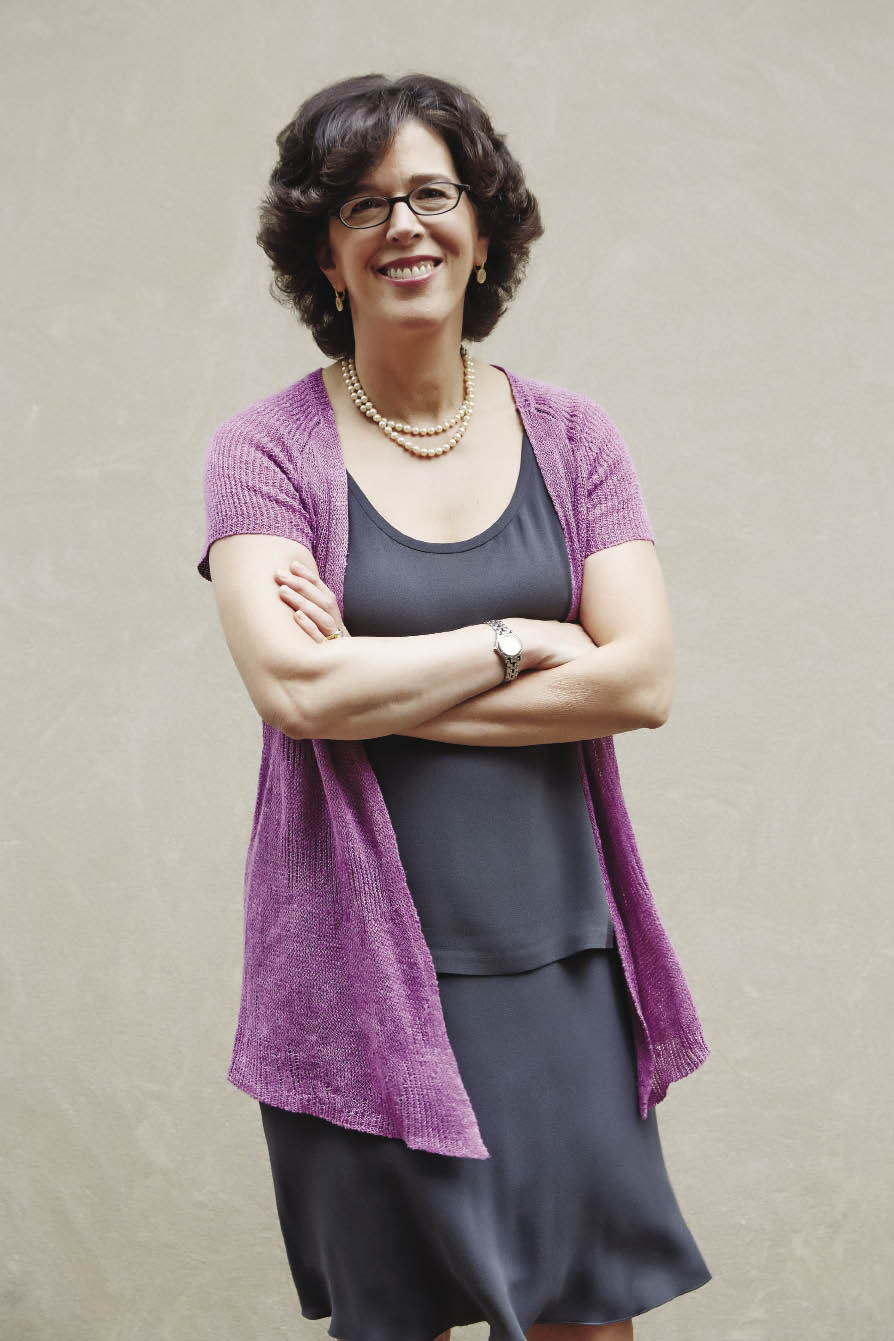 It is with mixed emotions that I write my final letter as President of the Alumnae Associate of Barnard College (AABC). Barnard has been like my third child, and it can be hard to let go of something you love. Luckily, I won't have to let go, but simply take a step back because Barnard and the AABC will continue to provide opportunities for learning, connection, and friendship with other alumnae as well as our amazing students.
As I reflect on the past three years, I have seen many changes: the construction of the Cheryl and Philip Milstein Teaching and Learning Center; the departure of President Debora Spar; the introduction of the College's new curriculum, Foundations ; a more inclusive transgender admissions policy; the new Our Barnard alumnae website; a competitive election for some AABC board positions; and much more. While change is inevitable in an organization as dynamic as Barnard, there is one constant—the power of the Barnard network and the intellectual engagement of Barnard alumnae. Regardless of class year, location, and personal experience, Barnard graduates are engaged and engaging. They are life-long learners, part of the conversation, and agents of change. Whether participating in town hall meetings about College policy, making suggestions in the search for a new College president, or attending panels on activism, Barnard alumnae show up and make their voices heard, sometimes even wearing pink pussy hats.
While my term as AABC President is coming to an end, I look forward to serving as an alumnae trustee for one more year, supporting Barnard students, engaging alumnae, and continuing to work on critical initiatives such as The Bold Standard , the most ambitious fundraising initiative in the College's history. It has truly been a privilege to serve the College and work alongside so many dedicated alumnae volunteer leaders. I want to thank all of the alumnae with whom I have served. One of the greatest gifts of being AABC President has been the opportunity to work with so many intelligent, powerful women, both current student leaders and alumnae. And a special thank you to Cat Tramel and her dedicated Alumnae Relations team who have worked tirelessly with alumnae leaders to develop innovative programs, a compelling website, and successful events that continue to grow and engage more alumnae around the globe.
As former President Spar said so eloquently, Barnard women change minds, lives, and the world. I am confident that Barnard will continue to produce the world's future leaders, and through the AABC it will continue to provide connections and continued learning for alumnae so they can grow personally and professionally, and effect meaningful and positive changes that this world desperately needs.
The opportunity to serve the College and the Barnard community has been a tremendous honor. I look forward to seeing many of you at Reunion and future events this spring and summer. I hope you will join me in supporting the college so that we can continue to cultivate and educate the best and the brightest, regardless of their financial circumstances.
— Photograph by Brandon Schulman