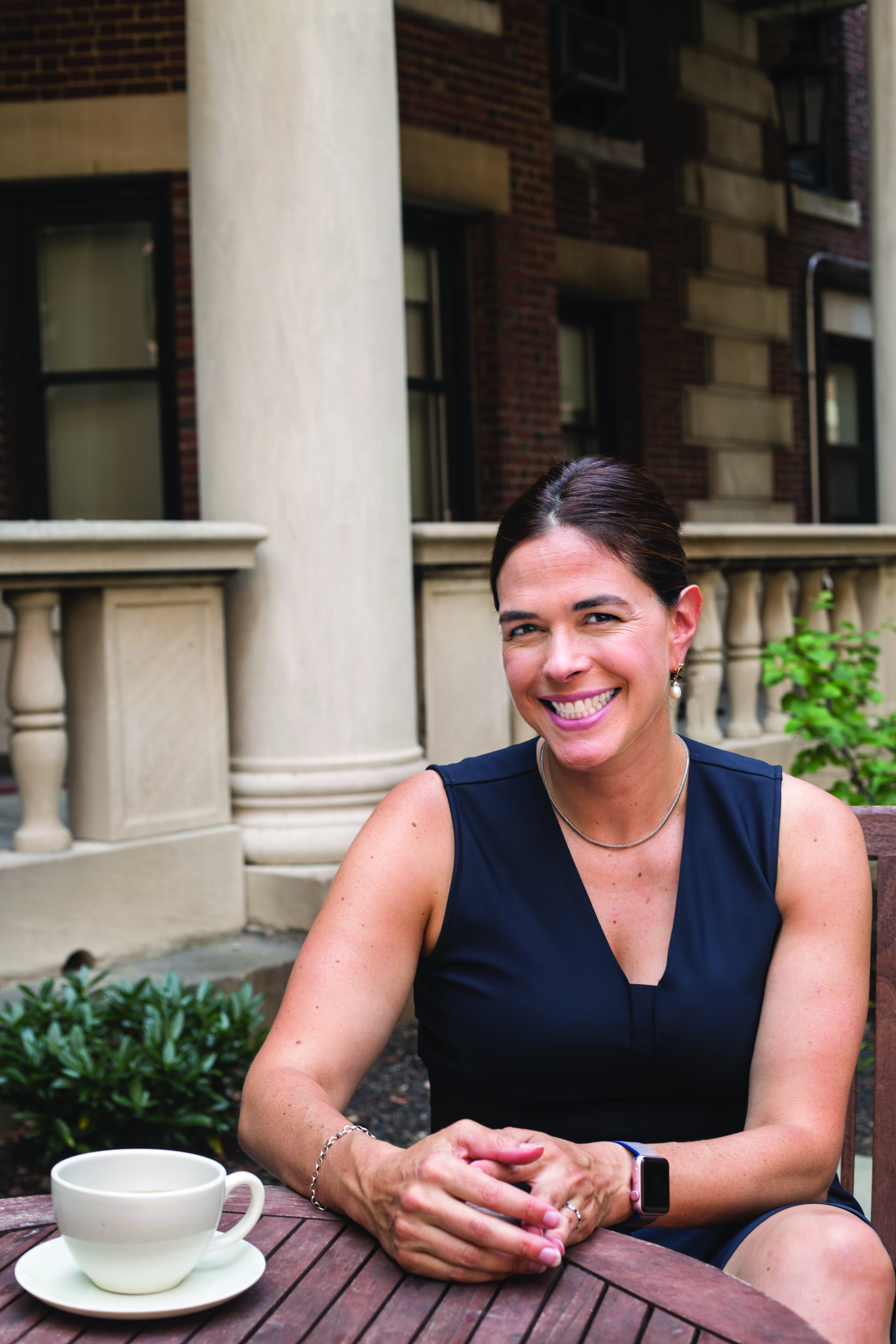 As I write this, I have completed one magnificent orbit around the academic year.
Like most every journey in life, it feels slow when you're in the midst of it, while in retrospect it seems to have whizzed right by. This has been true for me. Where did the time go?
When I addressed the students at Convocation last September, just a few months into my presidency, I was admittedly a little nervous. At my Inauguration in February, the scene was more familiar. And by Reunion, thanks to many of you, I felt right at home.
But presiding over my first Barnard graduation was the highlight—a magical capstone to a wonderful year. And for the 619 members of the Class of 2018, it marked the completion of their orbit around a Barnard education. Over the course of their time here, they went from being the newest to the most experienced, from uncertainty to knowing, from anxious first-years to seniors setting off to take on the world. They have every reason to be proud, to savor their achievements, and to move forward in life with the extra confidence that a Barnard diploma brings.
Of course, like all of us, they still have a lifetime of learning ahead. And fortunately, there are many great mentors and teachers at hand ready to contribute. This year's Commencement was a prime example. American soccer legend Abby Wambach rocked the house. Her rousing speech has been featured in countless top publications, has made many "best of" lists, and has gone viral on social media. There is no doubt that her message—to lead from the bench, view failure as fuel, demand the ball—has resonated with young women everywhere. It also seems clear that Abby came to understand the power of her career after she retired from her sport. Completing the cycle gave her perspective, and that perspective made for an exceptionally authentic and moving speech.
Three other incredible women were honored that day. Rhea Suh '92 has focused her entire working life on preserving and restoring the environment. The daughter of Korean immigrants, she always loved nature and majored in environmental science at Barnard. In 2009, she was nominated by President Obama to serve as assistant secretary at the U.S. Department of the Interior. And in 2015, she took the helm of the Natural Resources Defense Council, where she leads climate change initiatives and strives to tackle some of the biggest challenges of our time—work that speaks to the important research and sustainability efforts that we are undertaking at Barnard.
Author and award-winning journalist Anna Quindlen '74 is beloved for her writing and her voice—for her wise and witty commentary and for the journeys she takes us on, one book after another. Anna always knew what she wanted to be (even her Barnard application essay noted her desire to become a great writer), and she took each step in that direction. She has tackled the newsroom, the magazine column, and every bestseller list imaginable. Her most recent book, Alternate Side, reflects an understanding of relationships and modern life that could only come with time and experience.
And then there is Katherine Johnson, whose story is stratospheric. Ms. Johnson is an acclaimed mathematician and computer scientist and one of the three human computers portrayed in the film Hidden Figures. She is turning 100 years old this summer, so I went to her home in Newport News, Virginia to present the Barnard Medal of Distinction several months prior to Commencement. Meeting her was unforgettable. Her gentle demeanor belies her brilliance and her legend. It was her complex flight calculations that set the trajectories for some of NASA's most important missions, including the 1961 mission that made Alan Shepard the first American in space. In thirty-three years at NASA, she changed the course of history.
I won't soon forget the collective power of Abby and Rhea and Anna and Katherine. As I prepare to take on my second academic year, I am reflecting on what I have learned the first time around and moving ahead with even more enthusiasm and passion. And I will continue to look to you and to our students, as well as our impressive faculty and dedicated staff, for insight along the way.
One more thing. If you haven't already explored the Commencement website, please do. The video, speeches, and citations are waiting for you at barnard.edu/commencement/archives/2018. •