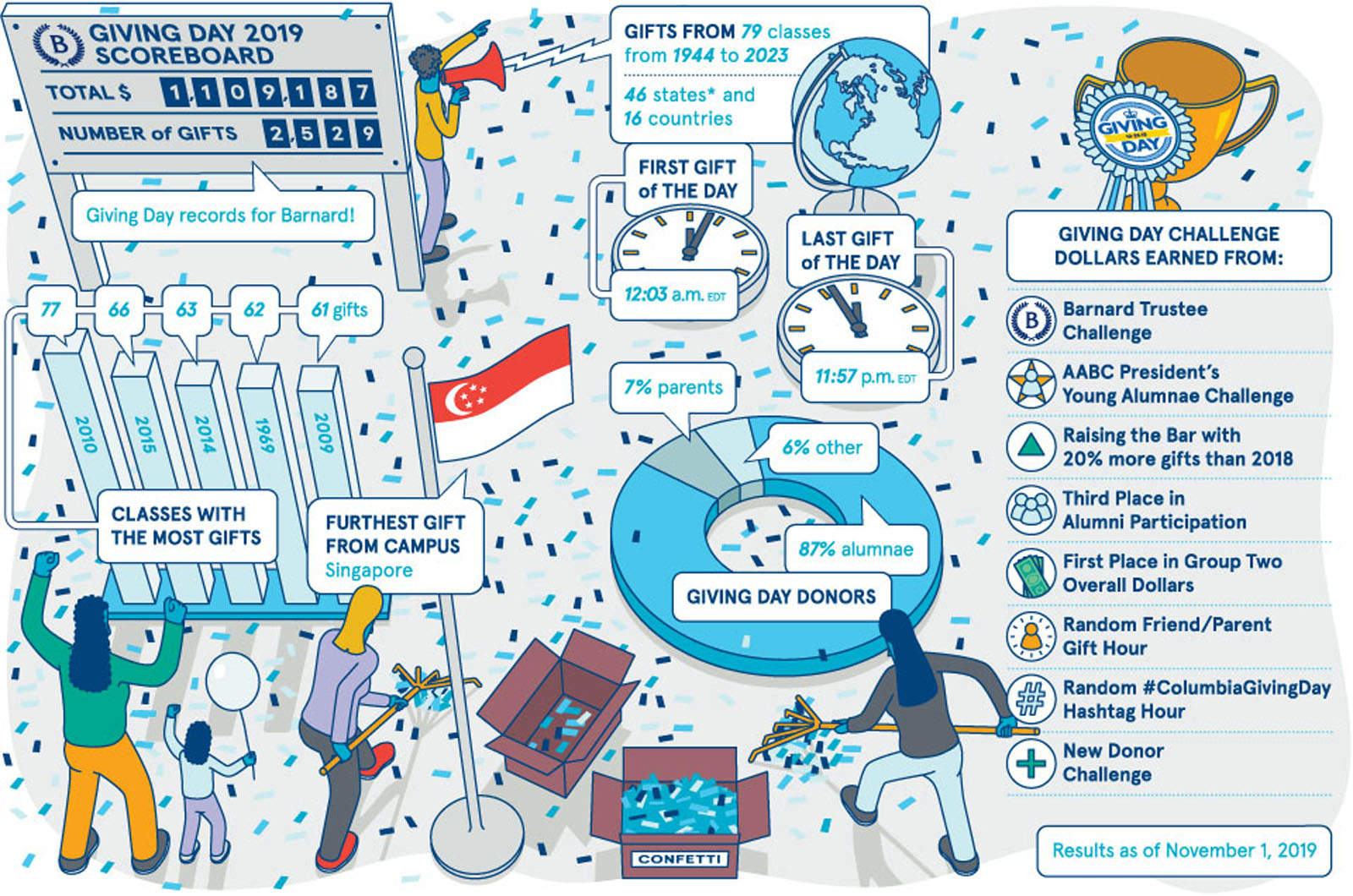 On October 23, the Barnard community was brimming with excitement for Giving Day 2019, the online event that brings our global family together for 24 hours of paying it forward to the next generation of bold, brilliant, Barnard women. Banners waved from Barnard Hall, social media was bursting with favorite Barnard memories, students played College trivia in the Diana Center, and faculty and staff gathered to celebrate our singular community. 
Starting the day with the ambitious goal of raising $1 million, Barnard set its sights high — and was met with success! Thanks to the fervor and generosity of alumnae, parents, students, faculty, staff, and friends of the College, Barnard raised $1,109,187 for the Annual Fund from 2,529 gifts — both of which are Giving Day records for the College. 
Contributions to the Barnard Annual Fund on Giving Day, and every day, have a direct, positive impact on today's students by bridging the gap between the cost of tuition and the true cost of a Barnard education. 
"Giving Day is an opportunity for all of us to support Barnard," says Jyoti Menon '01, president of the Alumnae Association of Barnard College. "I support Barnard because of the fabulous women we educate and send into the world. I give because of what Barnard gave me." 
Giving Day is the embodiment of the entire community, near and far, coming together to support Barnard, our students, and the education of women. The banners may be down now, but the love for Barnard is still reverberating. Thank you to all who participated in this amazing day.