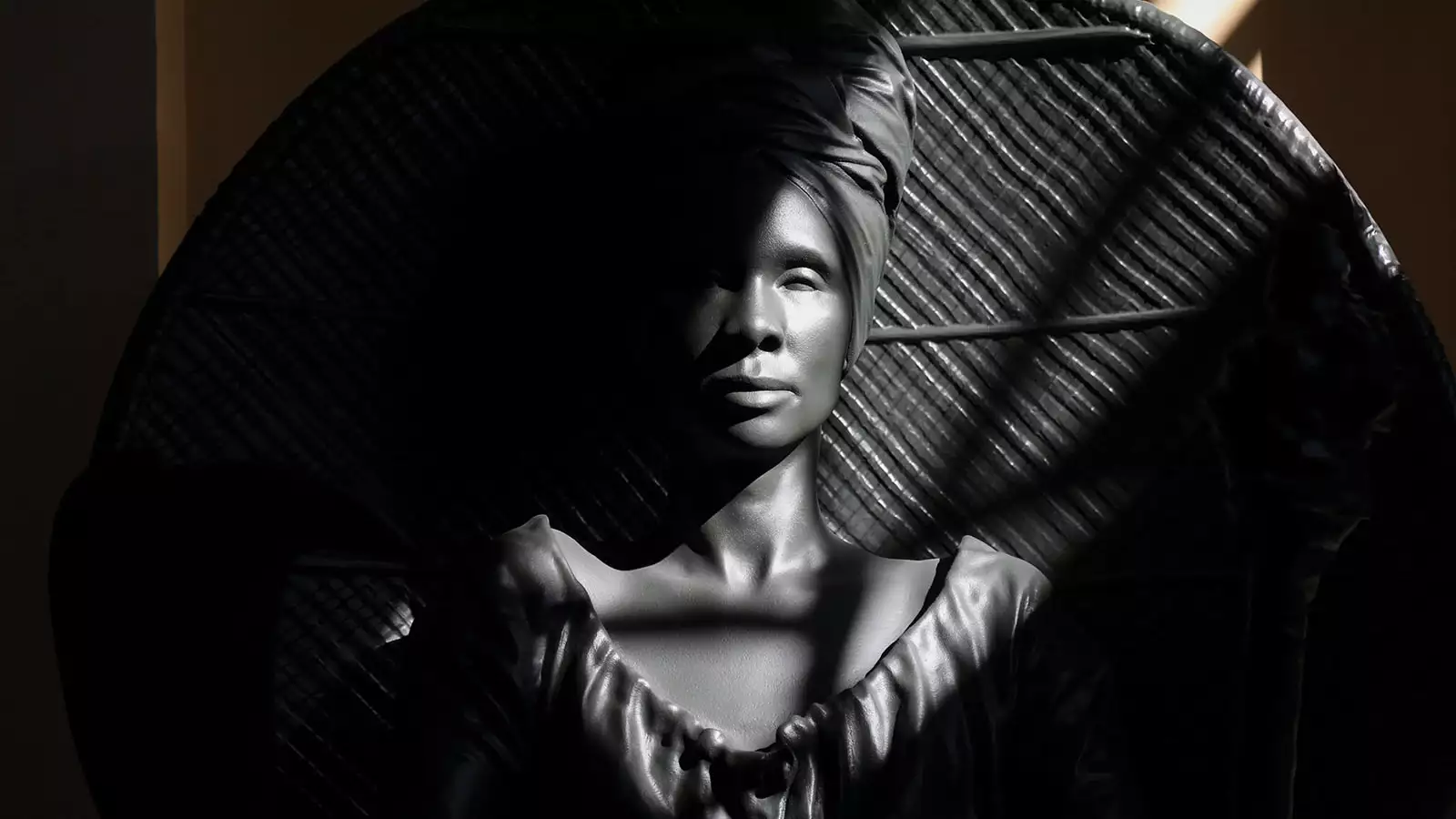 I Am Queen Mary, a monument memorializing resistance to Danish colonialism in the Caribbean, was installed in the lobby of Barnard Hall on October 15, 2019. The sculpture is intended to spark important dialogues about public art, representations of black women, and the impacts of colonialism and slavery. It is part of a collaboration between artists La Vaughn Belle '95CC, Artist-in-Residence at the Barnard Center for Research on Women, and Copenhagen-based Jeannette Ehlers.
"As an institution dedicated to relationships between social movements and feminist praxis, Barnard is perfectly positioned to engage with this project in really exciting ways," says Belle. 
The sculpture features an allegorical representation of Mary Thomas, one of four women who, on October 1, 1878, led the largest labor revolt in Danish colonial history, which came to be known as Fireburn. The revolt was a protest against the contractual servitude that bound workers to the plantation system and enabled the continuation of abusive and violent working conditions 30 years after slavery had been abolished in the Danish West Indies. Thomas and the three other resistance leaders are revered locally as the Queens of the Fireburn. 
The installation at Barnard is a scaled-down iteration of the 23-foot original, which debuted in March 2018 in front of the West Indian Warehouse in Copenhagen to mark the 100th anniversary of the sale and transfer of the Danish West Indies, now known as  the U.S. Virgin Islands, from Denmark to the United States. The artists hope that the statue will continue the conversation about colonialism beyond the centennial year. 
On long-term loan to the College, the statue comes to Barnard courtesy of the artists and the Ford Foundation, which commissioned the piece as part of last summer's "Radical Love" exhibition at the Ford Foundation Gallery. 
Barnard president Sian Leah Beilock says about the sculpture: "Its journey  here — via an alumna [Lisa Kim '96] at the Ford Foundation who commissioned this piece from one of our Artists-in-Residence for an exhibition exploring social justice — highlights the significant cultural contributions made by the Barnard community."