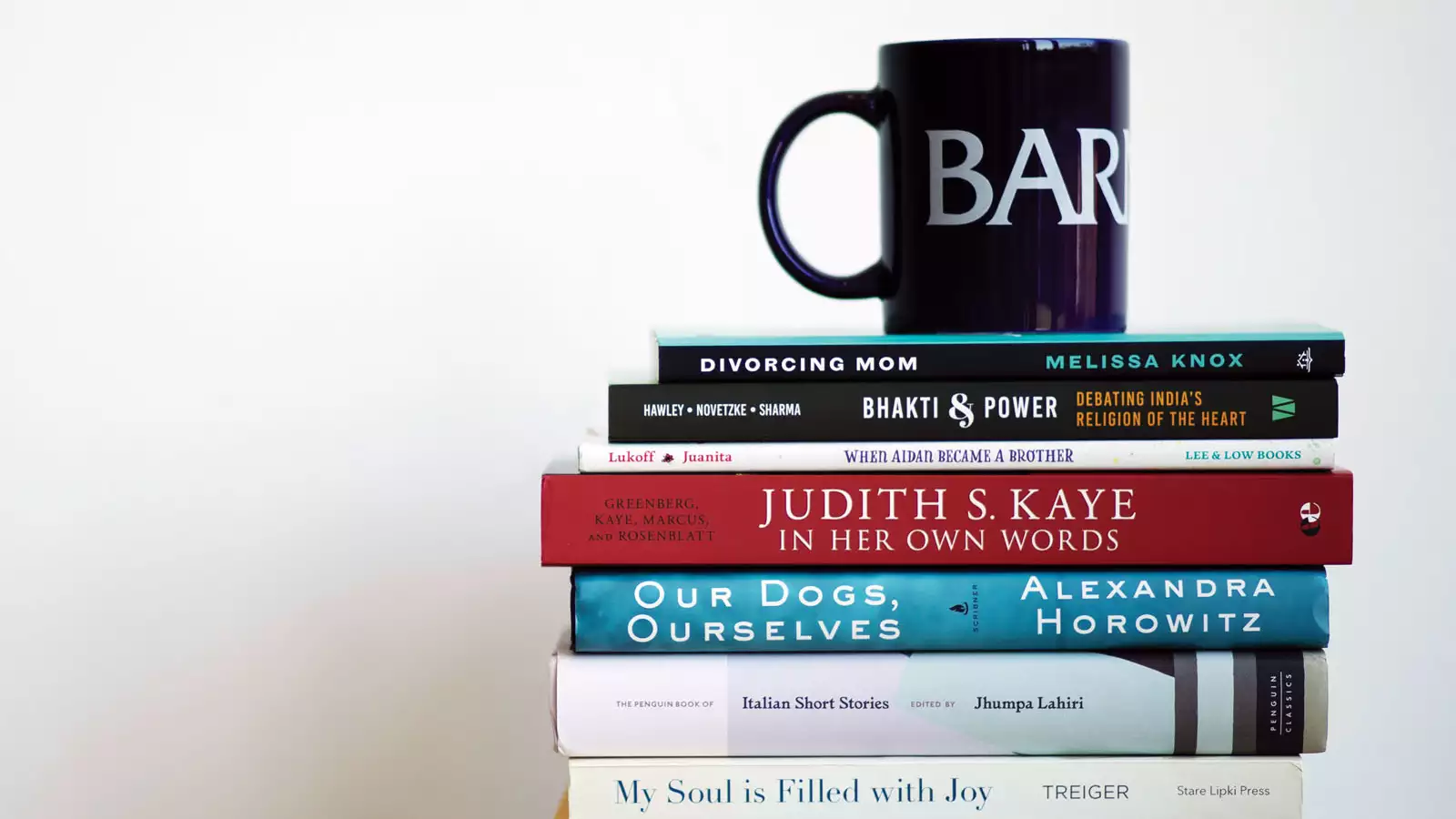 Nonfiction
Making Kin Not Population
edited by Adele E. Clarke '66 and Donna Haraway
Addressing questions of population growth and environmental degradation, leading anti-racist, ecologically concerned, feminist scholars explore a host of topics: intimacy and kinship, reproductive justice and environmental justice, and new practices for forming families and kin.
After Combat: True War Stories from Iraq and Afghanistan
by Marian Eide '87 and Michael Gibler
Since the early 2000s, approximately 2.5 million Americans have been deployed in Iraq and Afghanistan. In this collection of interviews with veterans, Eide and Gibler seek to present what veteran and writer Tim O'Brien calls a "true war story" — one without obvious purpose or moral imputation and independent of civilian logic, propaganda goals, and even peacetime convention.
Restoring the Global Judiciary: Why the Supreme Court Should Rule in U.S. Foreign Affairs
by Martin S. Flaherty, adjunct professor
While some argue that the federal judiciary should leave foreign affairs to the U.S. Congress and the president, Flaherty uses constitutional history, international relations theory, and legal doctrine to argue for a robust judicial role in the conduct of U.S. foreign policy. 
The Involuntary American: A Scottish Prisoner's Journey to the New World
by Carol Gardner '77
By detailing the life of Thomas Doughty, a Scottish prisoner of war who arrived in the Massachusetts Bay Colony in the winter of 1650-51, The Involuntary American expands our understanding of immigration to the North American colonies, colonial servitude, and the early colonial period.
Judith S. Kaye, In Her Own Words: Reflections on Life and the Law, with Selected Judicial Opinions and Articles
edited by Henry M. Greenberg, Luisa M. Kaye, Marilyn Marcus, and Albert M. Rosenblatt
Judith Kaye '58 was the first woman to serve on New York state's highest court, the Court of Appeals, and the first woman to serve as the court's chief judge. This volume brings together Kaye's own autobiography (finished before her death in 2016), as well as selected judicial opinions, articles, and speeches. 
Bhakti & Power: Debating India's Religion of the Heart
edited by John Stratton Hawley, Claire Tow Professor of Religion; Christian Lee Novetzke; and Swapna Sharma
Bhakti — Hindu devotional worship of a personal god or spiritual idea — has meanings that shift dramatically according to sentiment and context. This book provides an accessible entry into key debates about bhakti, presenting voices and vignettes from the sixth century to the present.
Our Dogs, Ourselves: The Story of a Singular Bond
by Alexandra Horowitz, Senior Research Fellow and adjunct associate professor of psychology
The director of Barnard's Dog Cognition Lab explores the dog-human bond. "We could call it the human-dog bond, but then we'd have our priorities wrong," Horowitz notes with a wink in the introduction.
Divorcing Mom: A Memoir of Psychoanalysis
by Melissa Knox '79
Psychoanalysis was Knox's family religion. Her memoir tells the story of a family pulled into and torn apart by it. 
In Another Place: With and Without My Father Norman Mailer
by Susan Mailer '71
Five stepmothers. Eight siblings. A childhood shuttling back and forth between Mexico and New York. The complex and intense relationship Susan Mailer had with her father, the oft-married writer Norman Mailer, is detailed in this memoir of life in two cultures and two families.
Uncommon Anthropologist: Gladys Reichard and Western Native American Culture
by Nancy Mattina
The groundbreaking anthropologist and linguist Gladys Reichard joined Barnard's Anthropology Department in 1923 and remained until her death in 1955. Her work on Native American languages, controversial at the time, offered what are now recognized as important insights into the worldviews of several nations.
Paternity: The Elusive Quest for the Father
by Nara B. Milanich, professor of history
For most of human history, proving paternity has been an elusive quest. New advances in science now expose the essentially social, cultural, and political nature of paternity, and the question "Who's your father?" remains as complicated as ever. 
Deprescribing in Psychiatry
by Swapnil Gupta, MBBS, M.D., Rebecca Miller '97, Ph.D., and John Cahill, BMBS, Ph.D.
This book presents considerations for prescribers on how to decrease or discontinue psychiatric medications in a systematic, holistic way. It includes many case examples and worksheets to help in the process of deprescribing.
Metacognition: The Thinking Parent Makes the Thinking Child
by Lisa Son, associate professor of psychology
Written in Korean while Son was on a fellowship in South Korea, her book explores the impact of metacognition — how we think about our own thoughts and emotions — on learning. Son also examines metacognition's larger purposes: It serves to develop not only long-term retention of information but also, perhaps, courage. 
My Soul Is Filled with Joy: A Holocaust Story
by Karen I. Treiger '83
Esther and Sam Goldberg, Treiger's in-laws, survived the Holocaust with the help of a Polish family and ultimately settled in the United States. In this book, Treiger's family visits Poland, retraces the Goldbergs' steps, and meets the survivors of the family who helped the Goldbergs hide from the Nazis.
Anthony Caro: Stainless Steel
by Karen Wilkin '62
The life and work of pathbreaking English sculptor Anthony Caro are the subjects of this large-format book. "In the imposing, ample works he made," Wilkin writes, "he did nothing to disguise or modify the properties of his robust medium, but instead emphasized the physical presence, the size, the density, the opulent surfaces and the subtly infected edges…."
Fiction
The History Teacher
by Susan Bacon '74
This debut political thriller propels the reader through the rarified enclaves of Delaware's old guard, 1970s Manhattan, the back offices of the CIA in the postWatergate era, and then back through time to the world of WASP privilege and anticommunist rhetoric of postwar America in the late 1940s.
The Penguin Book of Italian Short Stories
edited by Jhumpa Lahiri '89
Pulitzer Prize-winner Lahiri brings together 40 pieces of Italian short fiction by authors including Italo Calvino, Natalia Ginzburg, and Primo Levi. Lahiri has translated six of the stories in this collection, and many of the stories appear in English here for the first time. 
Poetry
Spilled and Gone
by Jessica Greenbaum '79
In Greenbaum's third collection of poetry, metaphor and close observation of the world breathe life and joy into the everyday.
Near Stars: New and Selected Poems
by Pam Burr Smith '72
A collection of heartfelt poems with an emphasis on lasting connections — with friends, family, animals, and nature. 
Witness in the Convex Mirror
by Eileen R. Tabios '82
Using the poetry of John Ashbery as a jumping-off point, Tabios' collection of verse explores cultural appropriation, genocide, militarism, art history, and many other interests she shared, or didn't share, with the older poet.
Children's and Young Adult Books
When Aidan Became a Brother
by Kyle Lukoff '06; illustrations by Kaylani Juanita
When Aidan was born, everyone thought he was a girl. Now about to become a big brother, Aidan wants to get everything right for his new sibling. What if he messes up?
We Are Makers: Real Women and Girls Shaping Our World
by Amy Richards '92
The companion book to the PBS Makers series, We Are Makers explores the stories of pioneering women who've opened doors for those who followed. Among those featured are Supreme Court Justices Sandra Day O'Connor and Ruth Bader Ginsburg, along with astronaut Mae Jemison and marathoner Kathrine Switzer.