[Top: Illustration by Kaylani Juanita, from When Aidan Became a Brother, by Kyle Lukoff '06]

In January 2020, the American Library Association announced that author Kyle Lukoff '06 had won a 2020 Stonewall Book Award-Mike Morgan and Larry Romans Children's and Young Adult Literature Award for his book When Aidan Became a Brother. Honored for "exceptional merit relating to the gay, lesbian, bisexual and transgender experience," committee chair Mary Gen Davies said in a press release, "the exceptional depiction of a trans boy of color in When Aidan Became a Brother elevates and empowers trans children in ways never before seen for this age group." 
Illustrated by Kaylani Juanita, When Aidan Became a Brother tells the story of a transgender boy whose identity is embraced by his family. Yet when he learns he's going to be a big brother, he worries if he will make a mistake. With his parents' help, Aidan learns that loving the whole self is the key to being a great big brother.
Lukoff was scheduled to be presented with the award at the ALA's now-canceled annual conference (due to COVID-19). In honor of Transgender Day of Visibility (March 31), our new web series, "5 Questions With …", celebrates Lukoff, his inspirations, and creative achievements.
Why did you feel When Aidan Became a Brother was an important story to tell now?
My primary goal was to create a story where the trans child's identity was inextricable from the story, but where it didn't serve as the conflict to be solved or the trauma to overcome. I wanted to show readers that being trans can enrich a person's life, not just be a problem to fix.
What was the last title you read?
I'm currently in the middle of Sour Heart, a short story collection by Jenny Zhang. It's wonderful!
What are the most illuminating tips you've received for your career?
That it's crucial to support other authors in their own careers, and that marginalized people have to support and learn from each other.
Do you prefer silence or music when working?
Neither, I prefer ambient background noise, at a coffee shop. For years I've been saying "I just can't write from home, I can only work out in public," but this past week of social isolation has proved that I can, in fact, and I might even be more productive that way. Ugh.
What advice would you give to Barnard students interested in pursuing a career in writing or publishing?
Never burn a manuscript, or a bridge.
—REPORTED BY BRIGID CROMWELL '22
 
Images from "When Aidan Became a Brother." Illustrated by Kaylani Juanita.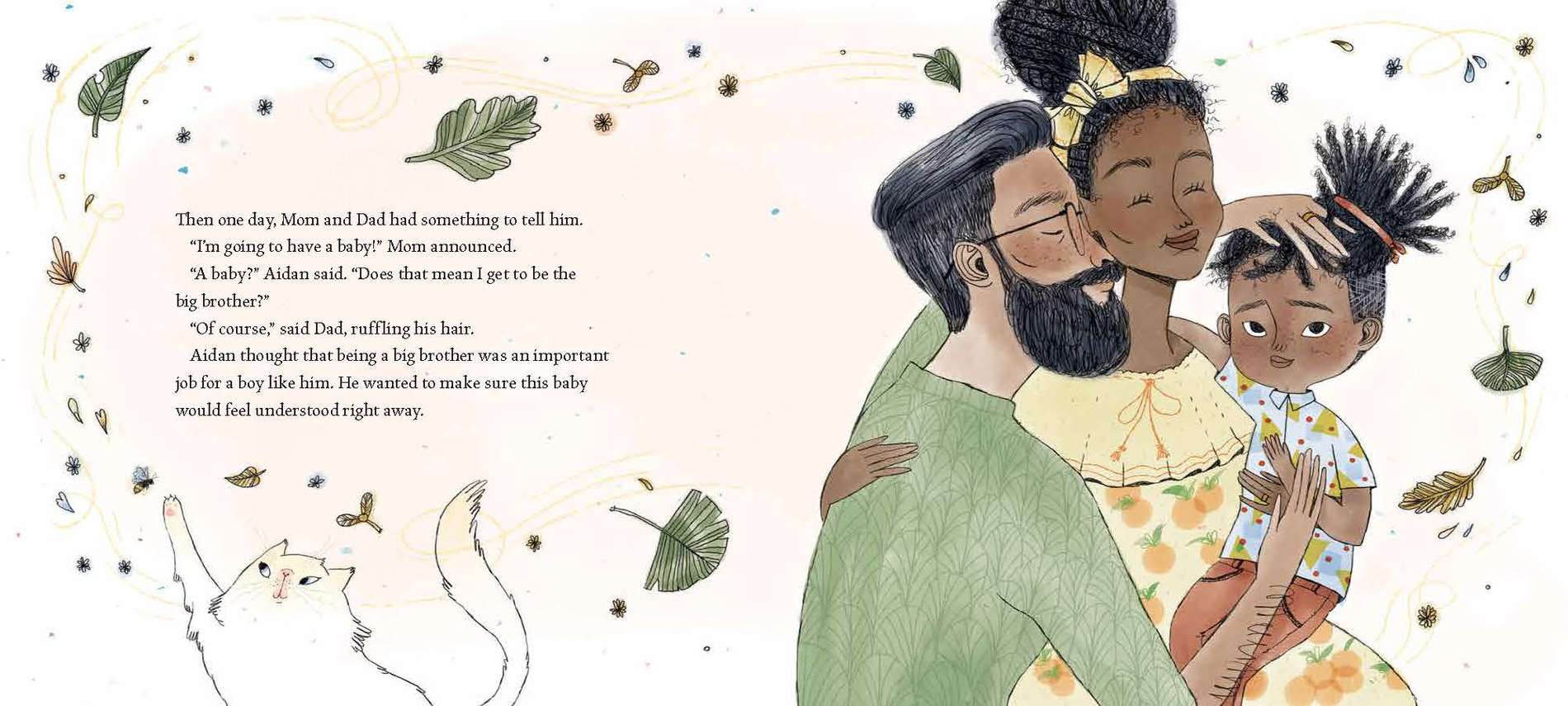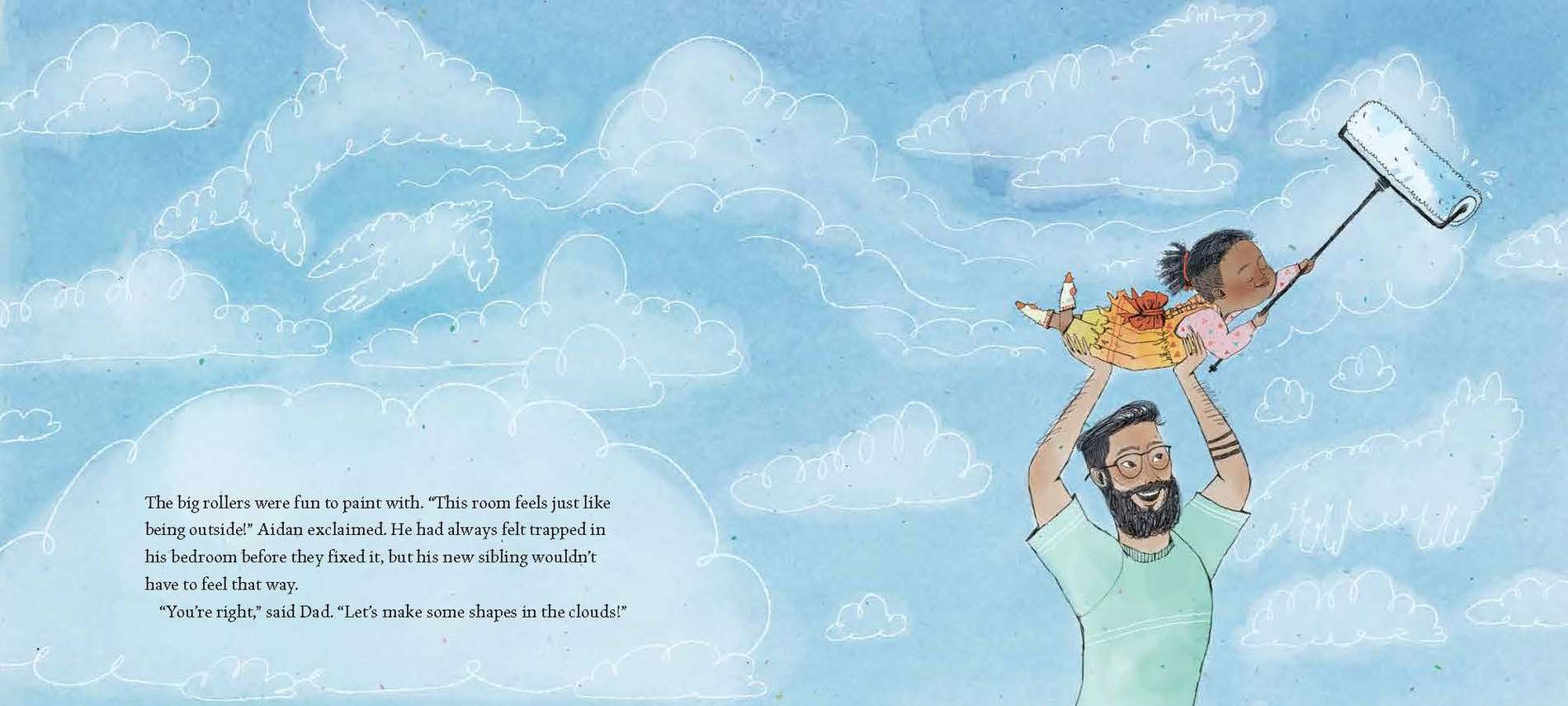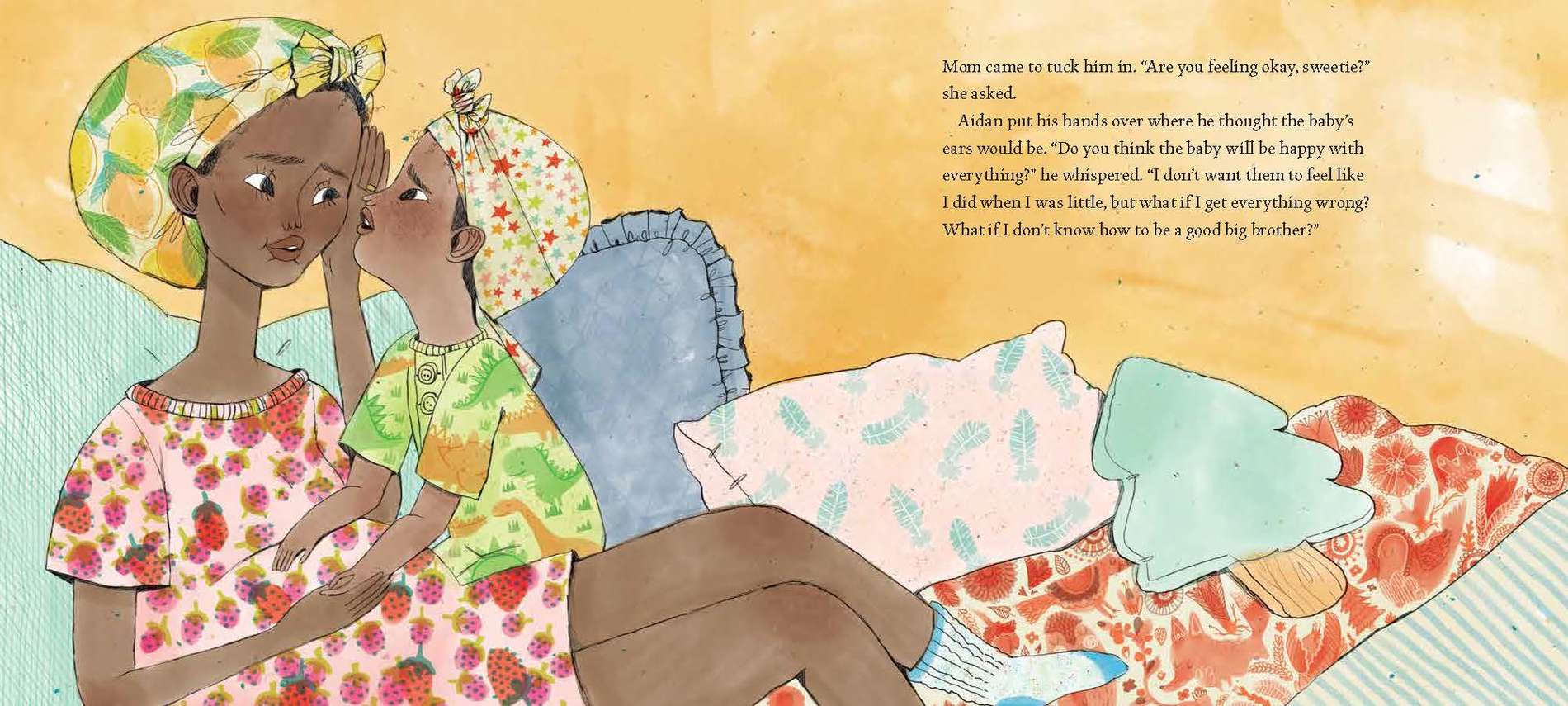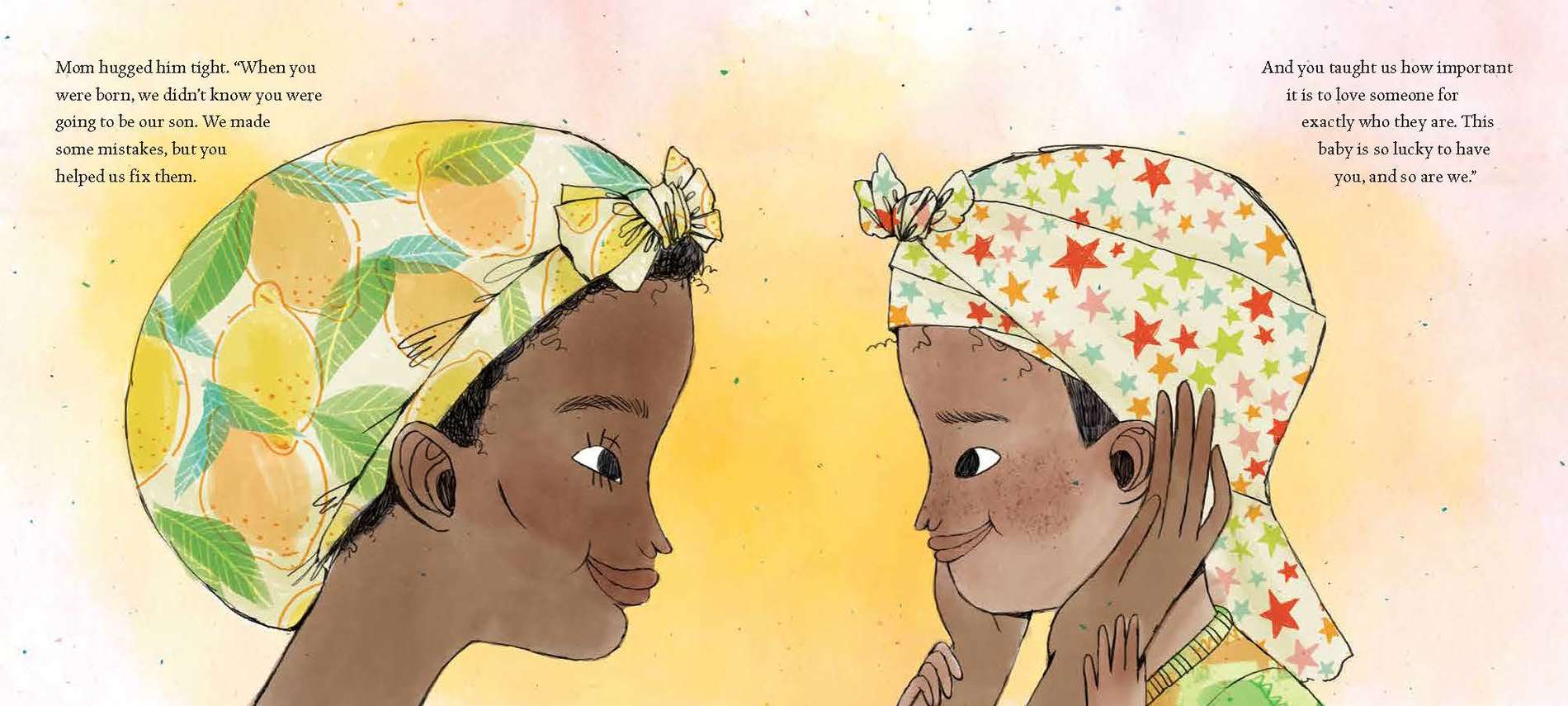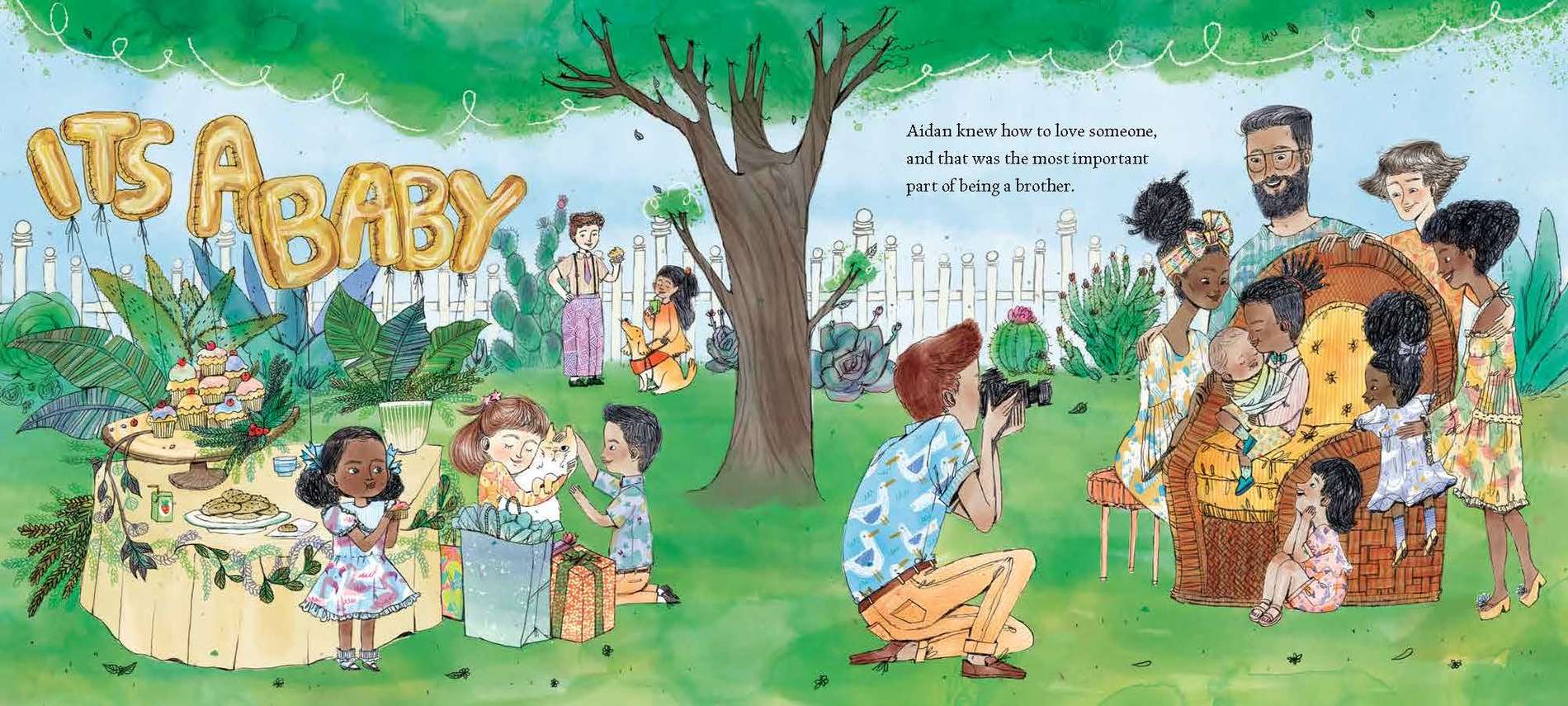 Courtesy of  Kyle Lukoff '06
Courtesy of Kyle Lukoff '06
Courtesy of Kyle Lukoff '06
Courtesy of Kyle Lukoff '06
Courtesy of Kyle Lukoff '06