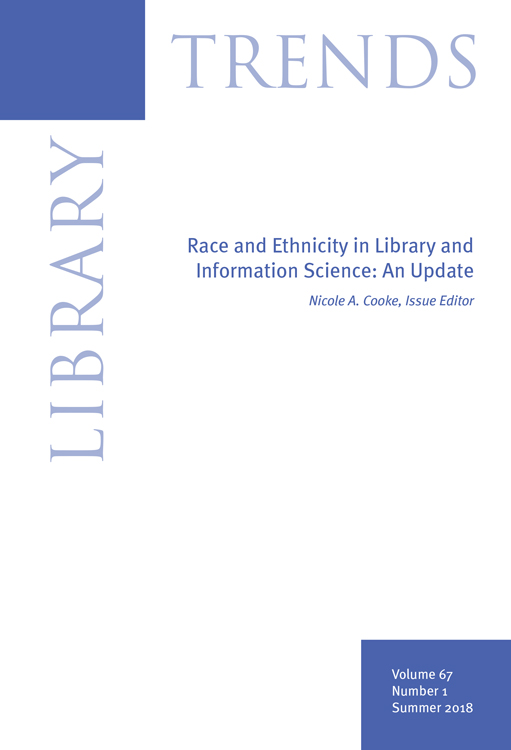 The Summer 2018 issue of Library Trends Journal features both Design and Technologies Librarian Jen Brown and Zine Librarian Jenna Freedman!
Jen Brown co-authored "We Here: Speaking Our Truth." The article explores ways that librarianship can meaningfully address systems of structural oppression in order to actualize diversity and inclusion initiatives at large. It is a call to action for librarians at every level to hold themselves accountable for the ways in which they are complicit within systems of oppression and inequality. 
Jenna Freedman co-authored "The Reach of a Long-Arm Stapler: Calling in Microaggressions in the LIS Field through Zine Work." The article discusses the LIS Microaggressions project, an online source and zine publication for library and information science (LIS) workers from marginalized communities to share their experiences with microaggressions in the workplace. The authors examine the project's efforts to move conversations on diversity, race, racism, and antiracism in the LIS field to transgressive and actionable steps.
Congratulations, Jen and Jenna!