Alexis Pauline Gumbs '04 is a scholar, prolific poet, activist, and founder of Mobile Homecoming, "an intergenerational experiential archive project to amplify generations of Black LGBTQ brilliance." In her own writings, by way of a three-volume poetry series, Gumbs has given literal and metaphorical meaning to the myriad layers of blackness. 
In Spill: Scenes of Black Feminist Fugitivity (2016), Gumbs explored the contemporary afterlives of slavery. Two years later, with M Archive: After the End of the World (2018), Gumbs gave readers a future perspective from a researcher who learns of a past that included capitalism, anti-blackness, and environmental crises. (Listen to Gumbs read excerpts from M Archive, in her lecture, here.) 
Now wrapping up the three-volume narrative is Dub: Finding Ceremony, published this Black History Month (February 2020), which "channels the voices of her ancestors, including whales, coral, and oceanic bacteria, to tell stories of diaspora, indigeneity, migration, blackness, genius, mothering, grief, and harm," according to the publisher's description.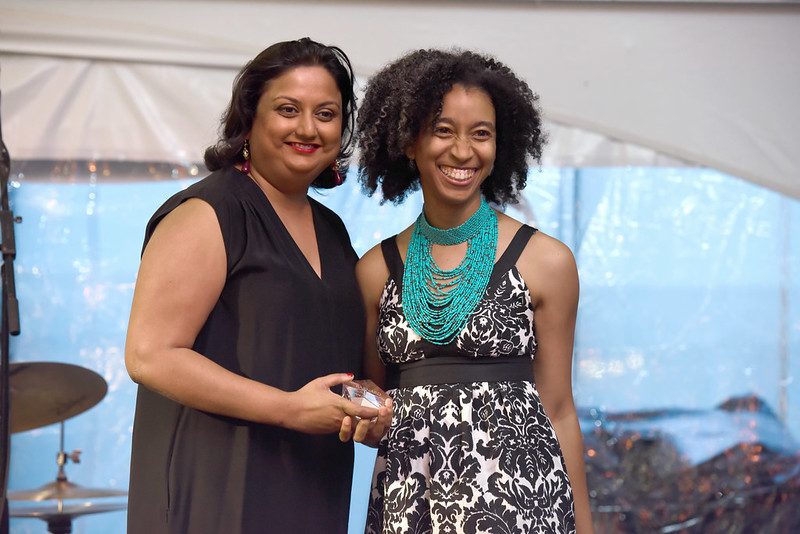 An inspiration to her Barnard peers, Gumbs received the 2019 Young Alumna Award from the Alumnae Association, one of nine alumnae recognized at Reunion for their service to the College and for their career accomplishments. 
"I was involved with a student movement [at Barnard] that fought for a substantive presence of Africana studies [partly  because] when I was a student there was a Pan-African studies major in name, but there were no tenured faculty, no departmental status through which to hire faculty, and the [person who was staffed] for the program was an overworked graduate student at Columbia," Gumbs recalled. "That didn't match the value and esteem that I held for the topic, and I was not alone. I'm so glad that now Africana studies at Barnard, and Columbia soon after, are departments with their own amazing tenured senior and junior faculty, because it allows them to do great, impactful work, like the wonderful programming around the life and legacy of Ntozake Shange. Full circle!" 
In addition to Gumbs' poetry trilogy, she has co-edited Revolutionary Mothering: Love on the Front Lines (2016), hosted a conversation with Hortense Spillers on Left of Black (see video below), and she will join Kaiama Glover, professor of French and Africana studies, and Staceyann Chin, author of the new poetry collection Crossfire: A Litany for Survival, for the Critical Caribbean Feminisms event on February 11, 2020, in collaboration with the Barnard Center for Research on Women (BCRW). 
In this "Break This Down" interview, Gumbs shares her origin love story for black history, how her book Dub was inspired by cultural theorist Sylvia Wynter, and what returning to Barnard means to her. 
How did black history help to inform your understanding of the history you were telling in Dub and what you learned while at Barnard?
I grew up in a home where black history and literature was sacred. My mom had books by Angela Davis and Alice Walker on display. My dad got me children's poetry books by Nikki Giovanni and simple history books like Black Panthers for Beginners, Malcolm X for Beginners, Pan-Africanism for Beginners. You get the idea. I remember when my mother gave me a copy of alumna and recent ancestor Ntozake Shange '70's choreopoem for colored girls who have considered suicide / when the rainbow is enuf and when my dad took me to see The Last Poets for [our] birthday, [which is a day apart]. So for me, the lives and literature of black people have served as ceremony for me for a long time. At a certain age, I had to take responsibility for my own reading choices, the ceremonies I needed. And I still do.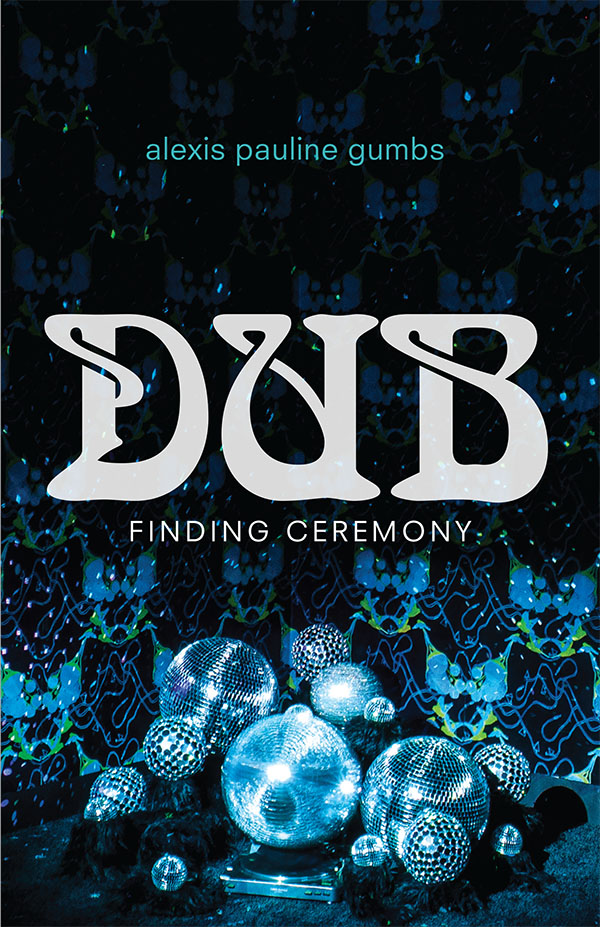 In Dub: Finding Ceremony, I am inspired by the work of Sylvia Wynter, one of the greatest intellectual historians of our time. Wynter has dedicated her life to articulating what impacts the thought processes of our species and especially the understanding of what it is to be human in the West. She writes about what forms of thought could make unthinkable violence — in particular, the ongoing violence of slavery and colonialism — not only thinkable but normal and total. She points out how thinkers in universities are reproducing these forms of thought, especially in the humanities, by reproducing the idea of humanism. But she also gives me hope that at the level of what and how we think collectively, we can create new and more life-giving logics that honor our environments and all life on the planet.

Sylvia Wynter has said, "After humanism, the ceremony must be found." In my book, I am finding the ceremonies that allow me to unlearn some of the stories that have been running my life and to make space for ancestral, interspecies possibilities. And in that practice, I am held by rhyme and rhythm. I think of the revolutionary work of dub poetry, a poetic and cultural form created by Jamaican poets — I, too, am of Jamaican heritage — and it forms part of the ceremony of this work for me.
You write about your global roots, which range from the Caribbean to the Shinnecock, but also your interspecies connections. Can you say more about that and what you've learned?
My knowledge about my own ancestry is limited by the transatlantic chasm of slavery, the reality of indigenous genocide, and the skewed ways that poor people's lives are documented and undocumented in capitalism. All of that is on top of the myths, lies, and cover-ups that exist inside families about infidelities and parentage and what we call in the Caribbean "outside children," which are core to my own family story. But part of the practice of Dub is that even with all of that unknowability, I still feel and respond to a need to listen to my ancestors.

I started by tracing the ancestors I know about. In the process, I realized that even the stories I know about them have multiple perspectives, and the way I am related, the way we are related in the world, is more expansive than one species. So, yes, my identification is expansive because our relationships are infinite. Whales, coral, sea grapes are all relatives and ancestors I listen to and learn from in this book. We live in a society that teaches us to think of ourselves as singular individuals, but we are always in relationship. Part of my task in Dub is to reckon with what that means for my life, for language, for our literary traditions, for our understandings of history, and for our future.
---
(Watch a sneak preview of the concept behind Gumbs' current project, "Visionary Daughtering: An Intimate and Intellectual Activist Archive," here.) 
---
What does it mean to you to be joining fellow poet Staceyann Chin and Professor Kaiama L. Glover at Barnard on Feb. 11 for a conversation on Critical Caribbean Feminisms?
First of all, I cannot wait! One of the great things that happened while I was at Barnard is that Staceyann Chin came and performed her poetry and changed my life forever. I feel so honored to be able to say thank you, at Barnard, in such a well-curated way. 
 
I love the work Kaiama Glover and Tami Navarro [BCRW's associate director] are doing with the Critical Caribbean Feminisms series, and I'm honored to be a part of it. When I was at Barnard, of course I knew that I was West Indian. We went home to Anguilla every summer when I was growing up, and as a college student, I would also go to Anguilla for winter holiday. My connection to Jamaica was not as strong though. It wasn't until I was in graduate school that I started to intentionally travel to Jamaica on my own to research and reconnect. 
 
It meant so much to me as a black feminist emerging into my own queerness to see and hear Staceyann Chin's work, and it helped me to realize that there was a deep longing to connect to other Jamaican artists and activists and that I needed to make space for it in my intellectual and creative life. Staceyann's bravery, and her public work to love every aspect of herself, allowed me to hear my own longing, my own need to do the work and learning that would allow me to love myself more fully. 
As Dub completes your trilogy, how does it anchor or give life to what you call "heretical poetic action"?
Actually, I think of them as a triptych [a picture or relief hinged together on three panels]. Instead of following a continuous plot, like a trilogy, I think of them as facing the world from different but connected angles. What that means is for a decade now, I've been working with my relationship to the implication of three black women theorists: Hortense Spillers, M. Jacqui Alexander, and Sylvia Wynter. As theorists, they all have a profound accountability to black people. They are very different from each other, and their work takes me to different places. The work of writing with their work daily has changed me, taken me deep into the past, the future, the ocean, outer space. And to me, that says something about the expansiveness of black women's theoretical work.
M Archive came out in 2018, and many people have read it in the context of what has felt like a new awareness of apocalypse politically and with the urgency of climate crisis, but I started the book in 2015 toward the end of the Obama presidency. For me, what it predicts about this moment comes out of its kinship with people, species, and energies that have a very old awareness of the world ending, a very intimate relationship with drastic change and the cataclysmic logics of slavery, colonialism, and capitalism. It feels good to have these three texts in the world because although they feel very different from each other, I think they speak to each other, and they are part of a larger ceremony that I am grateful to have witnessed. Now they belong to all of us, and I still have so much to learn. 
---

Barnard experts explain.
Check out a slideshow of Gumbs and her work.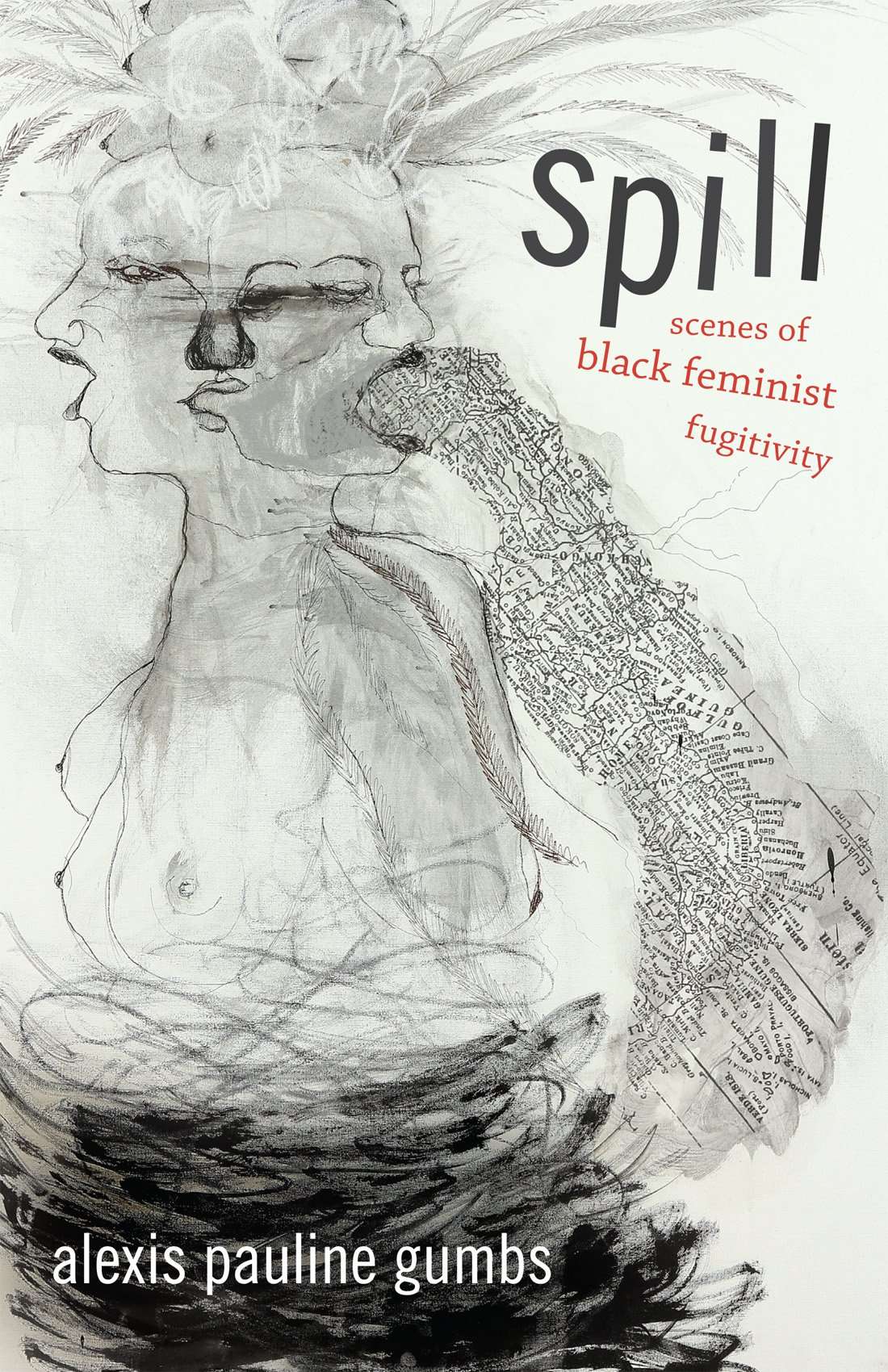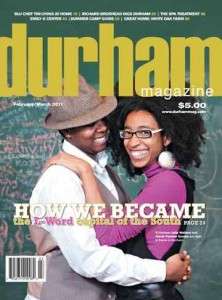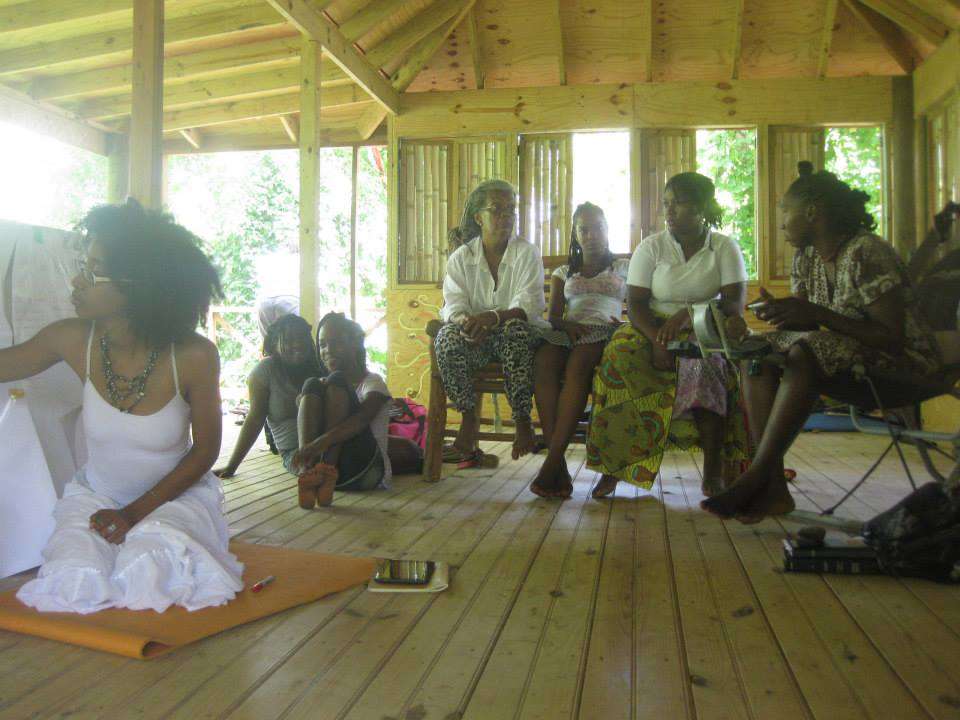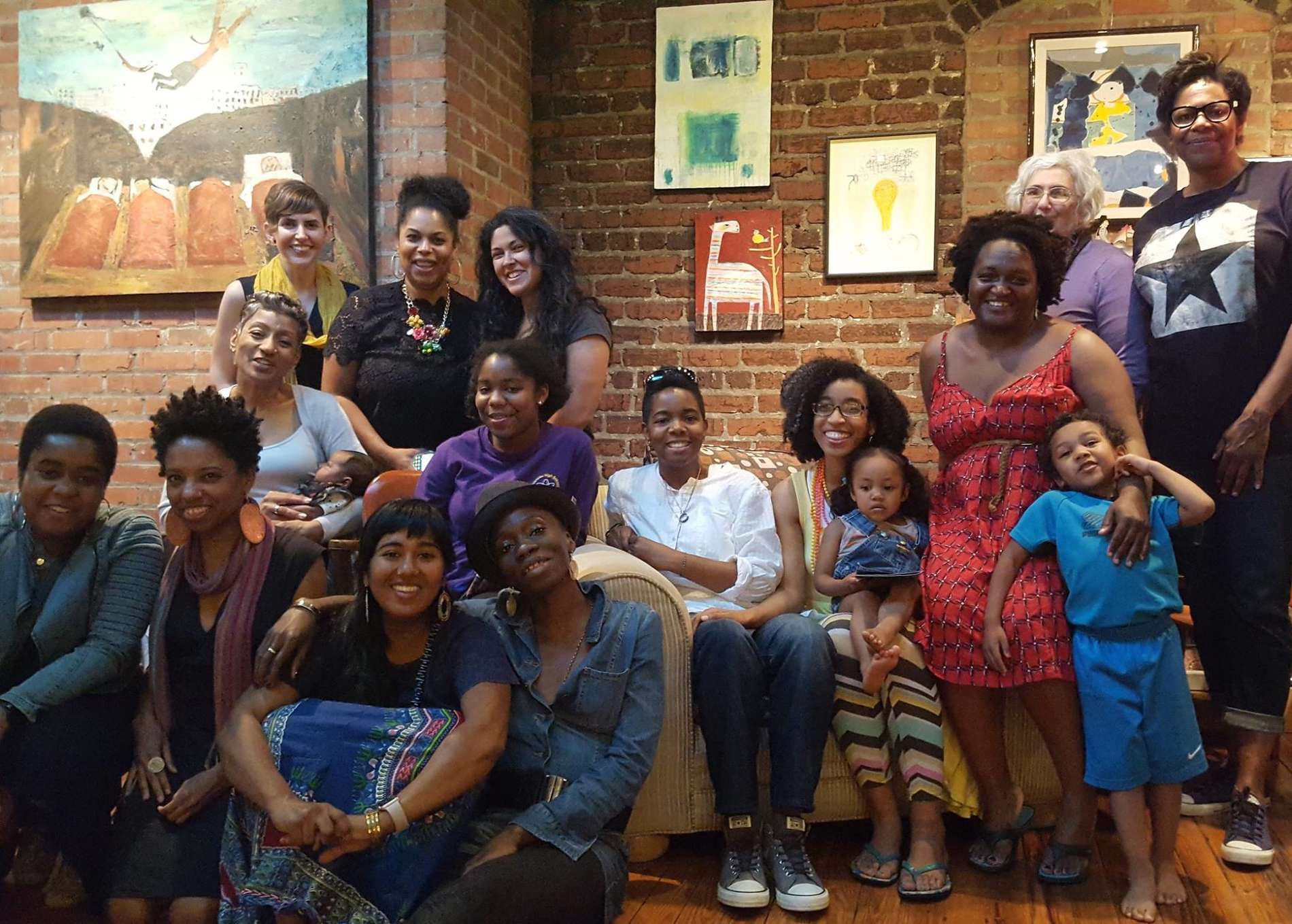 "Spill" cover
Credit: Kenyatta AC Hinkle
Gumbs and her partner Sangodare on the cover of their local magazine Durham Magazine
"We are in the school I created in my duplex living room, in front of the blackboard."
Release party and performance for book "M Archive"
"In collaboration with Zenzele Isoke, at University of Minnesota, directed by Signe Harriday and produced by Erin Sharkey. The folks in the picture created their own performances based and an art installation that was based on the elemental archives of M Archive." 
"Mother Ourselves" Workshop
"I'm leading a workshop called Mother Ourselves, on Audre Lorde and June Jordan, at Rastafari Indigenous Village in Montego River Garden, Jamaica. The even was hosted by Arlene Alberga McKenzie. The women in the community still do mothering ourselves day, every year. This photo was taken five years ago."
Revolutionary Mothering Day
"Revolutionary Mothering Day in Durham, North Carolina, celebrating the release of Revolutionary Mothering: Love on the Front Lines, my mom, a wonderful community mothers, and kids who have shaped my life."