Illustration: Jacqueline Tellez
When Jackie Jahn '12 and Zoe Mendelson '12 first met on an elevator as Barnard first-years, they instantly bonded and remained besties long after graduation. And in June 2019, the friends united to launch a free, bilingual online encyclopedia called Pussypedia, quickly making headlines in publications such as Fast Company. (Coveteur, Men's Health, and Hello Giggles were all intrigued the moment the duo launched their Kickstarter campaign in November 2017). Rigorously researched, the site addresses questions relating to all things woman and reproduction — menstruation, miscarriage, menopause, and even egg freezing and consent — with vibrantly illustrated articles. The website can be viewed as a 21st-century version of Our Bodies, Ourselves. 
Their careers made them well-suited to share health education with the masses: Mendelson is a journalist, researcher, information designer, and content strategist; Jahn is a Ph.D. candidate at Harvard T.H. Chan School of Public Health, where her recent research has examined intersectional forms of discrimination experienced by queer women and nonbinary, assigned-female-at-birth individuals in health care settings and how these experiences relate to preventing sexually transmitted diseases and cancer. 
Jessica Cannon '03, director of health promotion and education at Well-Woman Health Promotion Program, moderates this "Break This Down" interview, presented in recognition of Health Literacy Month (October) and Barnard's new wellness campaign, "Feel Well, Do Well @ Barnard."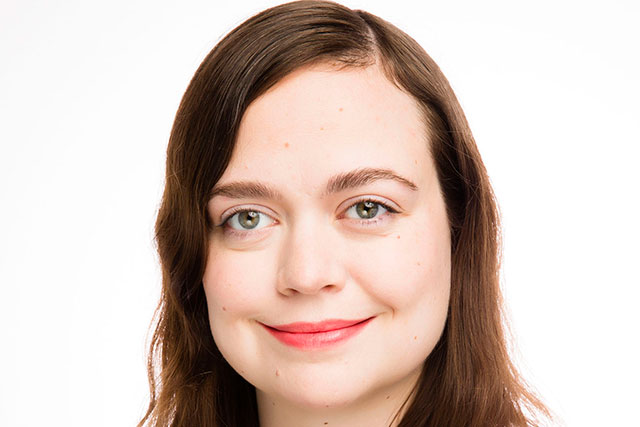 Cannon: Before we talk about the encyclopedia, tell me how you two came to collaborate.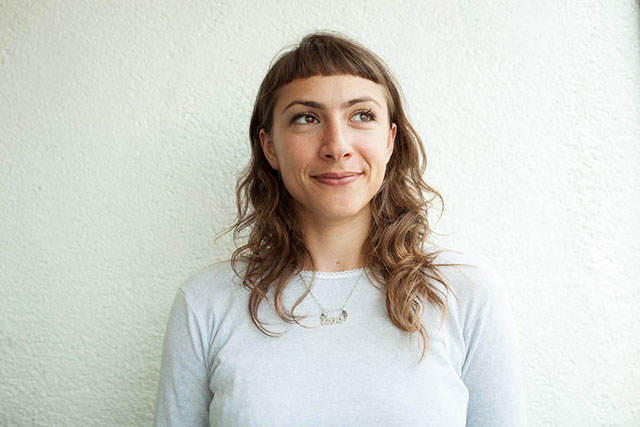 Mendelson: We were definitely besties at Barnard. We met in the elevator when my mom was crying on the way up to the Chicago-area girls meetup before the school year started and were besties through graduation and [ever since]. We ended up collaborating because it seemed like an obvious opportunity when I realized I wanted to do this project. So I just texted Jackie about it and she said, "Heck, yeah!"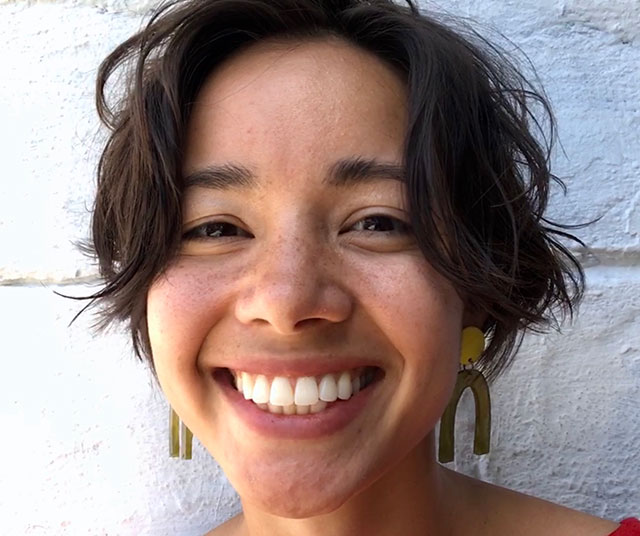 Jahn: That's pretty much how it went. Zoe has always been an amazing communicator and writer; she edited a lot of my essays at Barnard. As a health researcher, I never get to directly communicate with the public and knew this would be an awesome way to do so. 
Cannon: What was the inspiration behind this website? What do you want visitors to the site to take away?
Mendelson: One night, I was googling whether all women can squirt. The information I was finding seemed low quality, so I started reading medical journal articles, but I couldn't understand anything. One reason was that I didn't understand the spatial relationships among the parts of the body that the articles mentioned. I looked for 3D models but couldn't find any. I wanted one to exist, and because it was so hard to find good information, I decided to address it. I hope people who visit the site come away feeling less shame about their bodies. And I hope they come away with more knowledge and therefore less fear and anxiety about their bodies and health. 
Jahn: Besides the health information, I'd really like our users to check out the article-writing and fact-checking guides so that they can learn more about how to read scientific articles about health.
Mendelson: And like Jackie said, we want to change the way people set out to learn and raise their standards for their own research. I hope they come away more equipped for those endeavors. 

Cannon: Zoe, it's so inspiring that part of what moved you to create the encyclopedia came out of what sounds like such a frustrating experience. An accessible resource like this to decrease shame and increase knowledge is such an incredible thing to have put out into the world. Talk a little about what went into researching this project and how you did it. 
Jahn: We started by making broad topic areas — like STIs and other infections, menstruation, contraception and abortion, menopause, etc. — and then developed a writing and research guide to help writers read and find medical and public health journal articles. 
 
Mendelson: I recruited writers, most of whom were volunteers, and helped them follow the guides. Four of our writers were from the Barnard Beyond the Gates program for high school girls — I spoke there three years in a row and showed Pussypedia to the groups when it was in process — and they were some of the best writers to work with. Two are starting as first-years [at Barnard] this year. We worked with some of Jackie's colleagues from school, who wrote articles about their research areas, as well as academics from other institutions. We worked with a pelvic-floor therapist on related articles and a doula/nurse on the birth article, and other experts in their fields. We also interviewed health professionals as sources. We had Jackie and other health professionals do the fact checking. 
Jahn: We asked writers to cite every health claim so that fact checkers could make sure their interpretation of the research was correct and came from up-to-date, peer-reviewed publications. We also had fact checkers and writers make sure their sources were not funded by industry or had any conflicts of interest. 
Mendelson: What Jackie created with that series of guides is a platform for the collective creation of high-quality information, and that is one of the things I love most about Pussypedia. I think what she did was brilliant, and I've never seen anything like it, and that's as a journalist who writes about information and new media. It's not out there, and I think it's so empowering.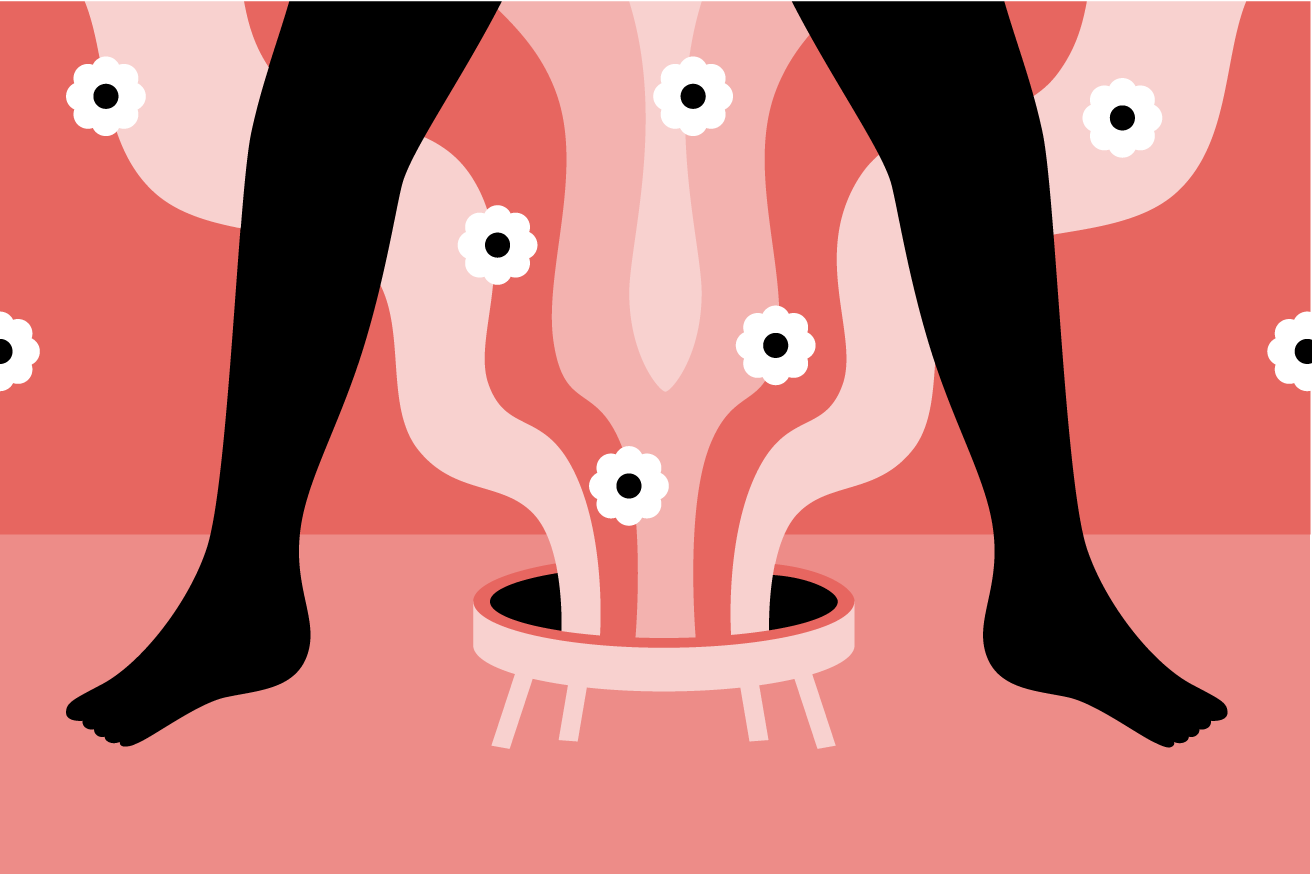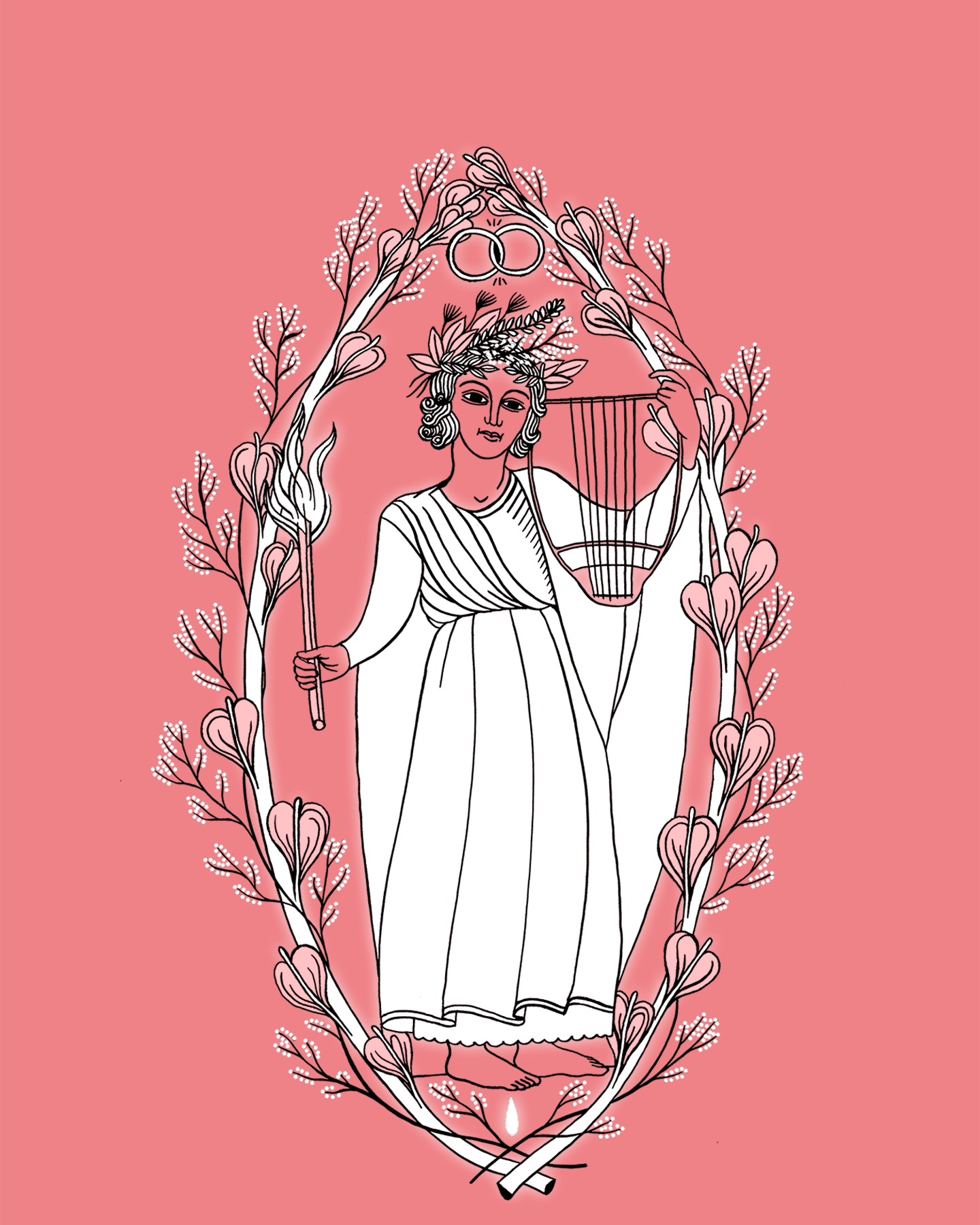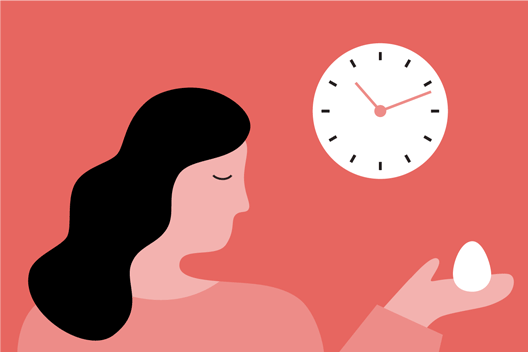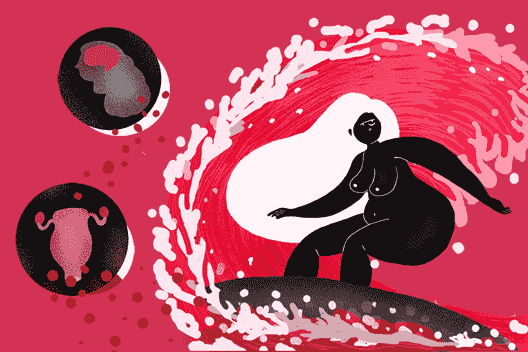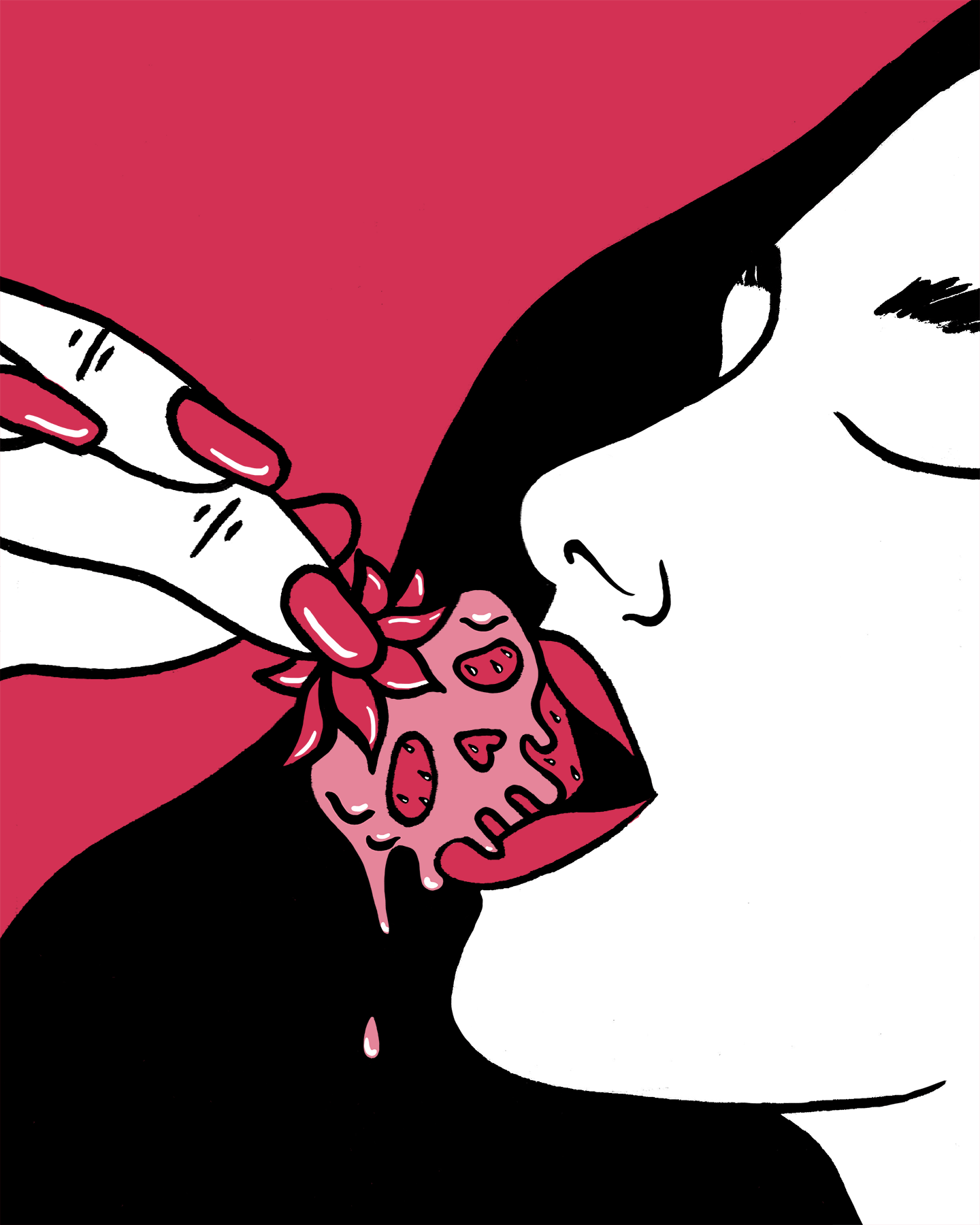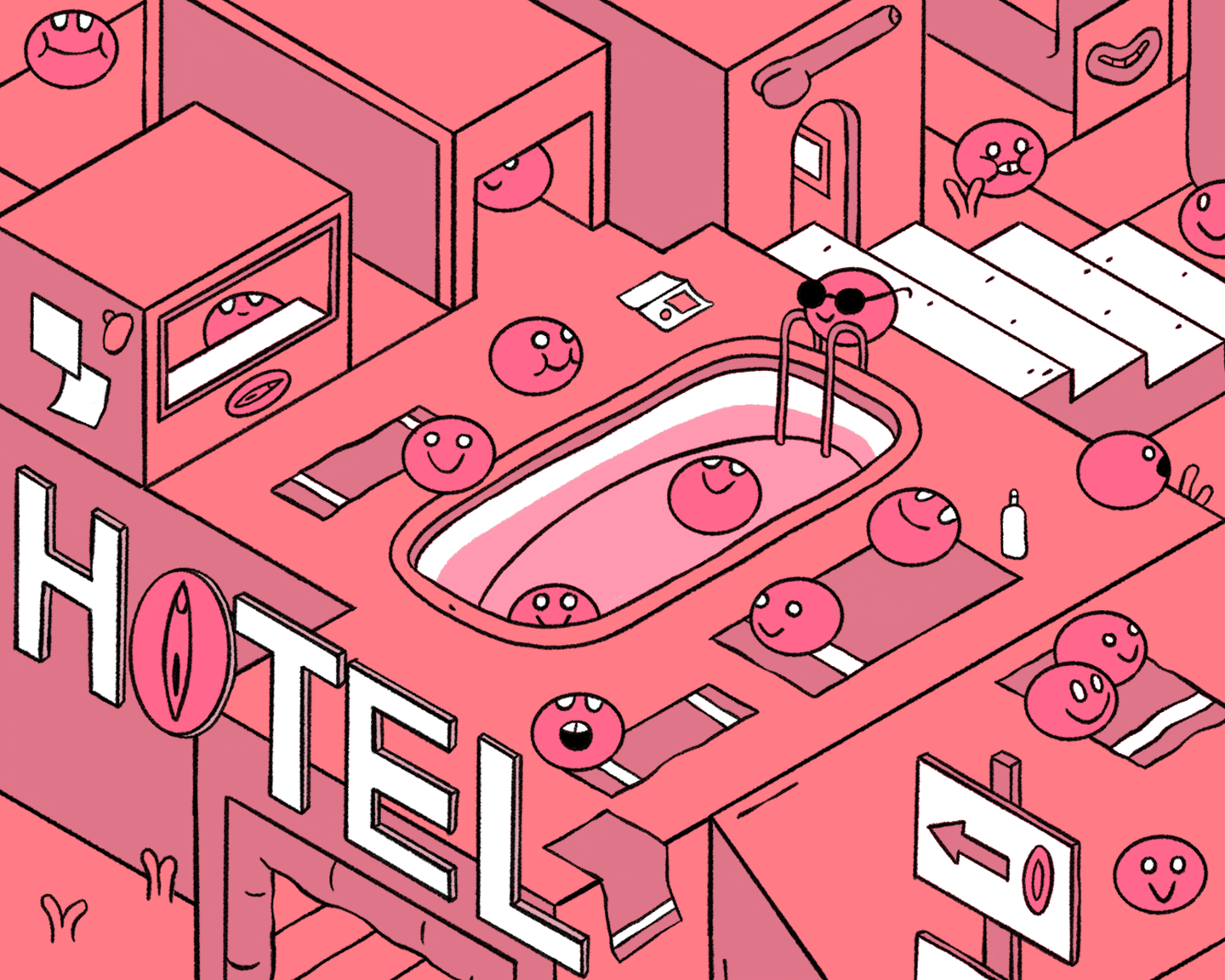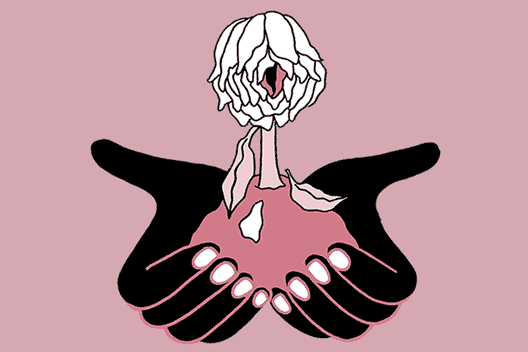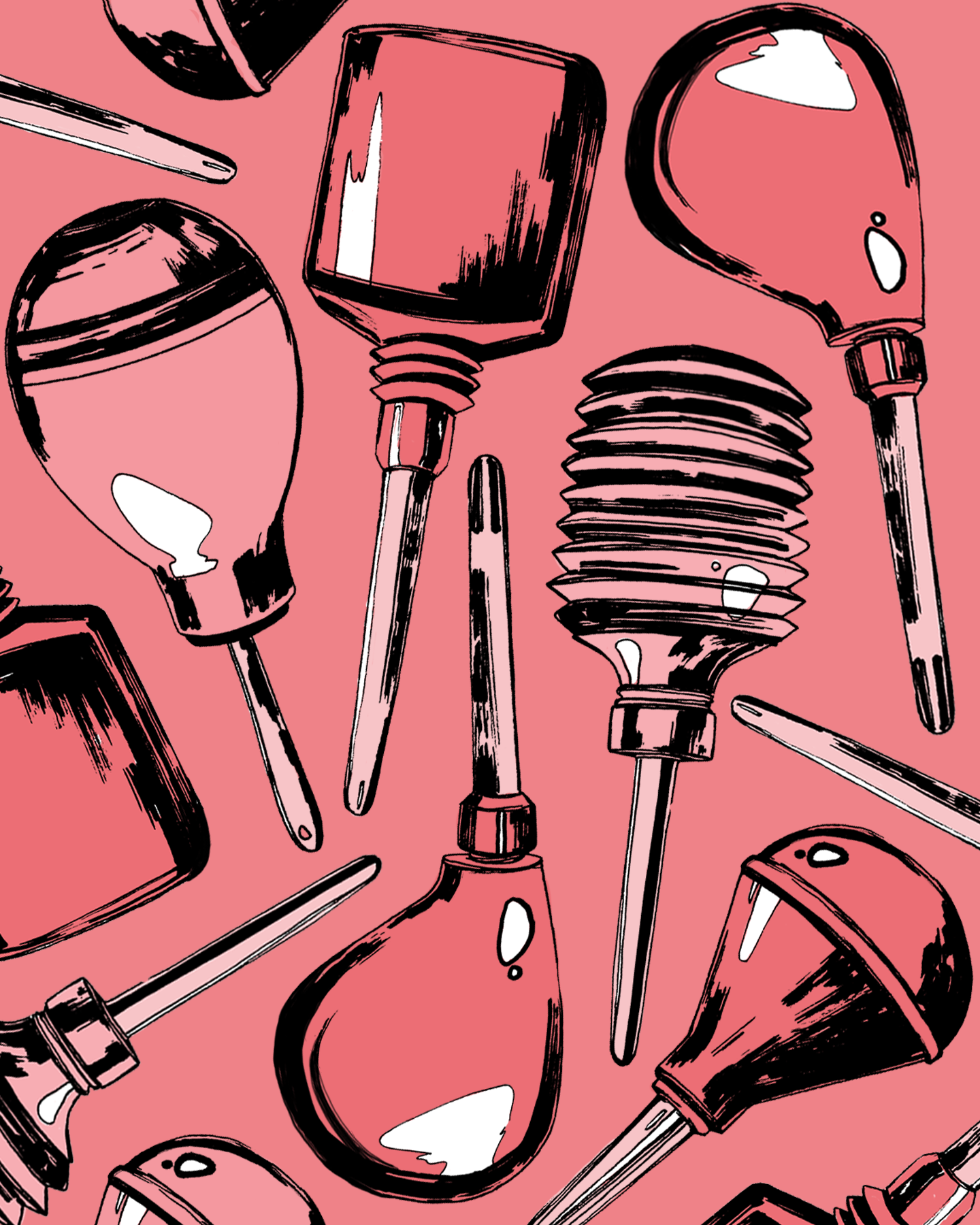 Curious about the logistics and efficacy of egg freezing? Read more here. Illustration by Sophie Greenspan.
"The Menstrual Cycle." Illustration by Leona Leoni.
The science on pesticides and fertility isn't definitive yet, but you can learn about what some studies have found here. Illustration by María Conejo.
Get informed on herpes — odds are you or someone you know has it, but it's not as big a deal as you might think. Illustration by Valentina Valle Rojo.
Cannon: The illustrations and interactive interface of the site are stunning. Why was it important to present the information in this way?
Mendelson: We wanted maximum accessibility. I design projects for myself with the logic that if my ADHD can get through this material, anyone can. We really wanted it to be beautiful so that it made you feel good, because we have such negative feelings around our bodies, and I want people to feel okay enough to learn about them. I think navigating people's emotions is part of accessibility. Information that's not accessible is just data. And we wanted to make something people could and would read. The interface and site design were done by my longtime collaborator Michael Yap, and the art direction was done by Maria Conejo. It was an honor to work with them. 
Jahn: Zoe, Maria, and Michael did a phenomenal job with the site's visuals! I am so impressed and think it is one of the project's greatest strengths, because the images are beautiful and they're inclusive of lots of body sizes and shades. They made the site something that people want to wander around in. 

Cannon: The site emphasizes a specific word ["pussy*"] over another ["vagina"] as being "gender-and-organ-inclusive." Can you expound on that idea?
Jahn: Early on in the project, we decided it was important to make a site that doesn't equate having "female" genitalia with being a woman. We spent a lot of time crafting a statement that would communicate this, and it's why we use the word "pussy*" in all of our articles. 
Mendelson: Jackie led the way on inclusion. From the minute the project started, she was busy making sure we did it right in this respect. We hired a trans/nonbinary/intersex inclusion consultant who did a focus group and produced a report for us, which also guided our decisions on the project. But I really have to thank Jackie for putting it front and center from the jump.

Cannon: If you could choose one thing you wish everyone knew about their body, what would that be?
Mendelson: IT IS NORMAL AND GOOD. I want the shame to go away because it seeps into every aspect of our lives and disempowers us. We need to get it through our heads that our shame is manufactured. 
Jahn: Agreed! And, adding to that, shame is what many corporations use to sell people products that they don't need, like douches, that are actually bad for health. 

Cannon: What was the most valuable lesson you learned about wellness from your time at Barnard?
Jahn: I think at Barnard was the first time I heard anyone talk about enthusiastic consent — which we have an article about in Pussypedia — and that was really healthy and helpful framing and language for me.

Cannon: Thank you both so much for taking the time to chat with me, and congratulations again on this fantastic collaboration. 
---

Barnard experts explain.