In honor of Immigrant Heritage Month (June) and World Refugee Day (June 20), the College asked alumnae, faculty, and students to share their personal immigration stories. Below, four members of our community reflect on their experiences, including how being an immigrant has shaped each of their paths in life and what they've gained from their time at Barnard.
Maryam Banikarim '89 — Iran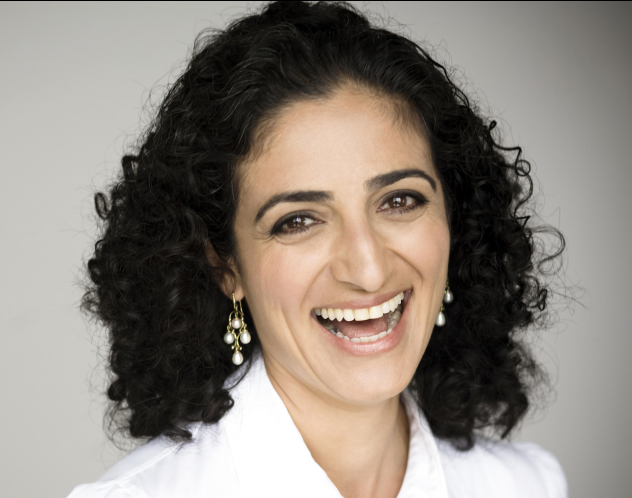 What prompted your family to leave Iran and come to the U.S.?  

We moved to the U.S. following the Iranian Revolution by way of Paris.

What brought you to Barnard? 

My mother told me to look at Columbia; she knew of the journalism school. The book that listed the school said that "women apply to Barnard," as it was a year out of date — Columbia didn't take women until the following year. It was the best decision I ever made, by way of an accident.

What's the most important lesson you learned from Barnard?

Barnard taught me to trust myself and use my voice.

How has your experience as an immigrant shaped your life? 

As an outsider, when you move schools, cities, and countries, to survive you learn to read rooms, identify patterns, and also make connections. Also as an immigrant, I learned empathy, resilience, and agility.

What is one special tradition your family brought with them to the U.S. that you've kept alive? 

Celebrating Iranian New Year, Nowruz.
Gabri Christa, Assistant Professor of Professional Practice — Curaçao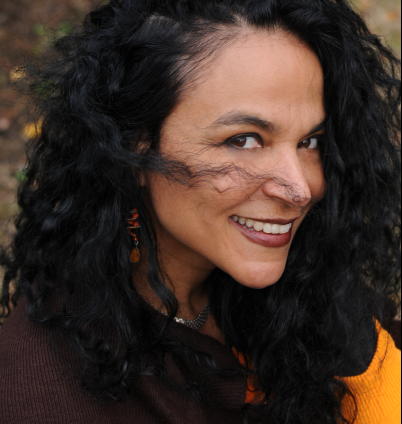 What prompted you to leave Curaçao for the U.S.?

I moved away from Curaçao for school. Curaçao is a Dutch island in the Caribbean with 150,000 inhabitants. As Dutch citizens, most of us go to college in the Netherlands. When I left to go to college in the Netherlands, it was my first big experience of moving away from the Caribbean, from my family, and exploring a new place in Europe. Although Dutch is my first language, life in the Netherlands is very different. I went to study journalism and ended up switching to the College of the Arts to study dance. After graduation, I moved to Cuba for a few years, then quickly back to the Netherlands and to Puerto Rico.
What prompted me to come to New York City was actually the end of a period in Puerto Rico and taking a detour before I moved back to the Netherlands. It was not my intention to stay — I was just figuring out what was next, and I found it unexpectedly in New York City. It's a long story, but one thing led to another, and here I am. 
What led you to Barnard?
I was asked to choreograph for the Department of Dance, which was my first introduction to the College. Afterwards, I was invited by Professor Kim Hall to write for Scholar & Feminist about my film work. When a new position opened up in the Department of Dance, I was encouraged to apply. I had another job I really liked close to where I live on Staten Island, so I applied really last minute, but here I am, and I am very happy to be here.
How has your experience as an immigrant shaped your life?
Being an immigrant — along with being a woman of color, someone who went to public schools, and a nonnative speaker — shapes my outlook on pretty much everything. New York City was not my first immigrant experience; I would say Cuba was way more life-changing and intense, but growing up on a small island makes you very outward looking. I have always been curious, so everywhere I go, I study the culture, the people, the system. When, as an immigrant, you come to a place alone, with no family or friends, you learn how you can create a new world. It definitely made me resilient and gave me confidence. To start completely from scratch, in a place where you don't know anyone, where you also don't know the language, that is an incredible opportunity for personal growth. Being an immigrant taught me to not be afraid of  new challenges, to make life a continuing practice. Most importantly, it taught me not to judge and to carefully study people and their behavior and try to understand the circumstances that make them behave the way they do. It taught me empathy and patience and how to navigate difficult situations.
What is one special tradition you brought with you to the U.S. that you've kept alive?
I can't pinpoint one. I kept all of my traditions around food and dance, and I added and mixed them with new ones. I still speak Dutch with my child, and I keep strong connections with both Curaçao and the Netherlands, where my parents now live. 
As a faculty member who teaches in one of the most diverse cities in the world, what do you hope Barnard students take away about the immigrant community?
First, I hope they are conscious that [nearly] everyone — or [at least a member of] their family — is an immigrant in this country. Some came here recently, some have been here a few generations. We in New York City live on land taken from the Lenape.
Aside from that, I hope students are curious and try all the food out there, explore what they don't know. Talk to people they don't know. Where I live on Staten Island, we have great Sri Lankan food and a large Sri Lankan community. I would not have known as much about Sri Lanka if not for living where I live. Truly everything is available in New York City. Explore it all. Take the different ferries, go to every borough. Walk around and always stay curious. Everyone has an important story to tell.
[Gabri photo credit : Gosia Szacherska]
Julie Yin Djeu '67 — Burma

What prompted you to leave Burma for the U.S.? 

In 1962, there was a military coup and dictatorship in Burma. At the time, the dictator decided to remove the leaders of all the industrial complexes in the country, which led to massive student protests. In response, the government sent troops onto the campuses, shot almost everyone who was demonstrating, and closed all of the universities in the country indefinitely. After this, I could no longer attend Rangoon University, where I was enrolled as a freshman. 
What brought you to Barnard? 
After the universities closed, I spent all of my days at the movies with my friends, averaging two to three movies per day. One day, as I was buying a ticket at the theater, I bumped into a friend named Elsie, who told me she was on her way to the American Embassy to take the SAT. At the time, I had no idea what the SAT was. Elsie informed me that if you took it and did well, you could get into a university in the U.S. So I left my five friends and took the SAT that same day. I only knew one friend in the United States, who was enrolled at Finch College in New York City, and decided that I should be close to her. I returned to the U.S. embassy to find out about universities in the city and was given a huge catalog of universities and colleges in the U.S. called Peterson's Guide. I flipped to New York City, and the first name listed was Barnard. It was actually the only school I applied to, and luckily I received a scholarship to start there in the fall of 1963. 
What's the most important lesson you learned from Barnard?
The scholarship I received covered only half of my tuition and board, so I immediately had to find work to pay the other half. The lesson I learned at Barnard was to be self-sufficient and independent. I have carried this lesson throughout my life. 
How has your experience as an immigrant shaped your life? 
Hard work, luck, and perseverance have shaped my life. With no skills to support myself at Barnard, I first earned money babysitting around the city every week. By the last two years, I had gathered enough experience to move on to laboratory work at Columbia University Medical Center. 
At George Washington University Medical Center, where I received my Ph.D. in medical microbiology and immunology, luck came into play when my husband's cousin introduced me to the National Cancer Institute for my dissertation research. Within the first six months, I contributed to the discovery of an important immune cell in the body, natural killer cell, that fights cancer. I went on to build a successful career in cancer immunology on campus for 13 years. I then moved to South Florida and helped establish the Moffitt Cancer Center in Tampa, which became one of the top 10 in the country. Cancer research taught me perseverance, where the rate of success in experiments and grantsmanship can be so disheartening. I retired two years ago at age 72. Now, I visit and review cancer institutes around the country for the National Cancer Institute. 
What is one special tradition you brought with you from Burma that you've kept alive in the U.S.?
The best tradition I retained is the food of my childhood. I still try to cook dishes I grew up with, and I crave those delicacies I cannot get here in the U.S.
Danielle Slepyan '22 — Israel
What prompted your family to leave Israel for the U.S.?

I was three years old when my mom decided she wanted to move our family from Israel to the United States. The year we left, 2003, was the same year that the second intifada dominated the nation. The intifada was a period of intensified Israeli-Palestinian violence, and it impacted every citizen in a multitude of ways. For our family, it meant listening for sounds of gunshots at night and meticulously tuning in to the radio for updates. Wondering if it was safe to go outside was normal, and even the simple task of buying baby formula proved dangerous. Public transportation was also risky — a series of suicide bombers entered buses to incite public unrest and killed many. 
 
My mom was generally used to Israeli-Palestinian violence. She says that it's "just a part of living in Israel," and it stops being scary after a while. She lived in Israel for 13 years and loved it. It was only when she had my brother and me that she chose to move to the United States for a safer lifestyle. She was also reassured by the fact that my grandparents and uncles lived in New York. 
    
Moving from Israel to the United States wasn't the first time my family has made a considerable immigration. My parents are both Russian Jews and lived in Moscow [growing up]. Only when they were 21 and the Soviet Union fell apart did they decide to move to Israel. My parents described the Soviet Union as a difficult place to live, where there were not any real freedoms and where most choices were decided for you: where you would live, what job you would get, or your income. If you were a Jew in Russia, it was typical for the KGB to have a constant track on you and prevent you from succeeding in many ways, [like] getting into a good college or getting a good job; If you had connections with a member of the Communist Party, then you might be able to get a better job or better living situation. My parents wanted to leave the corrupt system for a country with more freedom, but at the time immigration to the United States was closed, and only Israeli immigration was open. It was unclear whether the Soviet Union would ever open up immigration again, so my parents took a chance moving to Israel, unsure if they would ever see their families again.
    
Before Russia, my great-grandparents were forced to move from Ukraine to a region in Russia called Samara to escape from the Nazis. So immigration and displacement was always a theme in my family, as well as for many Ashkenazi Jews. 
What brought you to Barnard?
 
I was interested in a liberal arts education because it gave me the freedom to study multiple disciplines at the same time and make a better choice of what I was interested in for a major. The diversity of the Barnard curriculum and the dedication of the faculty were attractive. Since Barnard is exclusively an undergraduate college, I knew that I would have the most opportunities to get involved with research and have specialized attention from professors. Barnard is traditionally an all-women's college, which I found empowering, especially in a world dictated by a male narrative. New York is also my home, it's where I grew up, and where I intended to stay. Barnard is in a location that fosters the most opportunity and was the very best choice for me in terms of a college education. 
What will you take away from your time at Barnard? 
 
My voice is important — that's what Barnard has taught me. I learned to not hesitate when I want to say something and that my opinion is valid and should be heard. I shouldn't be sorry for making a correction, and I should articulate my ideas with confidence and poise. Barnard improved my skills in a variety of disciplines, such as writing, public speaking, reading, research, and more. Barnard also taught me that the world is an imperfect place. Living in New York City exposes you to life's hardships and systemic inequalities based on race, gender, ethnicity, or age, but that doesn't mean we should give up. Barnard women embrace adversity and tackle it head-on.
 
How has your experience as an immigrant shaped your life?
 
Telling others that I am an immigrant is always shocking because I do not fit the immigrant stereotype. For example, I speak perfect English and I follow American cultural norms. This is because I am American — I grew up here and became a naturalized citizen when I was 16. What makes the United States so special is that it is a nation composed of immigrants, and embracing diversity and learning from our differences makes us stronger. As I'm a dual citizen of Israel and the United States, Israel has always been a home away from home. I visit my grandparents there during the holidays but spend the majority of my time in New York. Being an immigrant means accepting cultural differences and nuance and deeply grasping that I will never truly understand what another person is going through. Israeli citizens my age are in the army fighting to protect their country, and the trauma they have been exposed to is something that my mind cannot grasp. I learned to approach differences with compassion and empathy. In addition, as an immigrant, I am exposed to many languages. At the dinner table, there are always at least three languages spoken: Russian, Hebrew, and English. Aside from that, due to my Russian and Israeli roots, I am able to eat delicious meals all the time!
 
What is one special tradition your family brought with them to the U.S. that you've kept alive?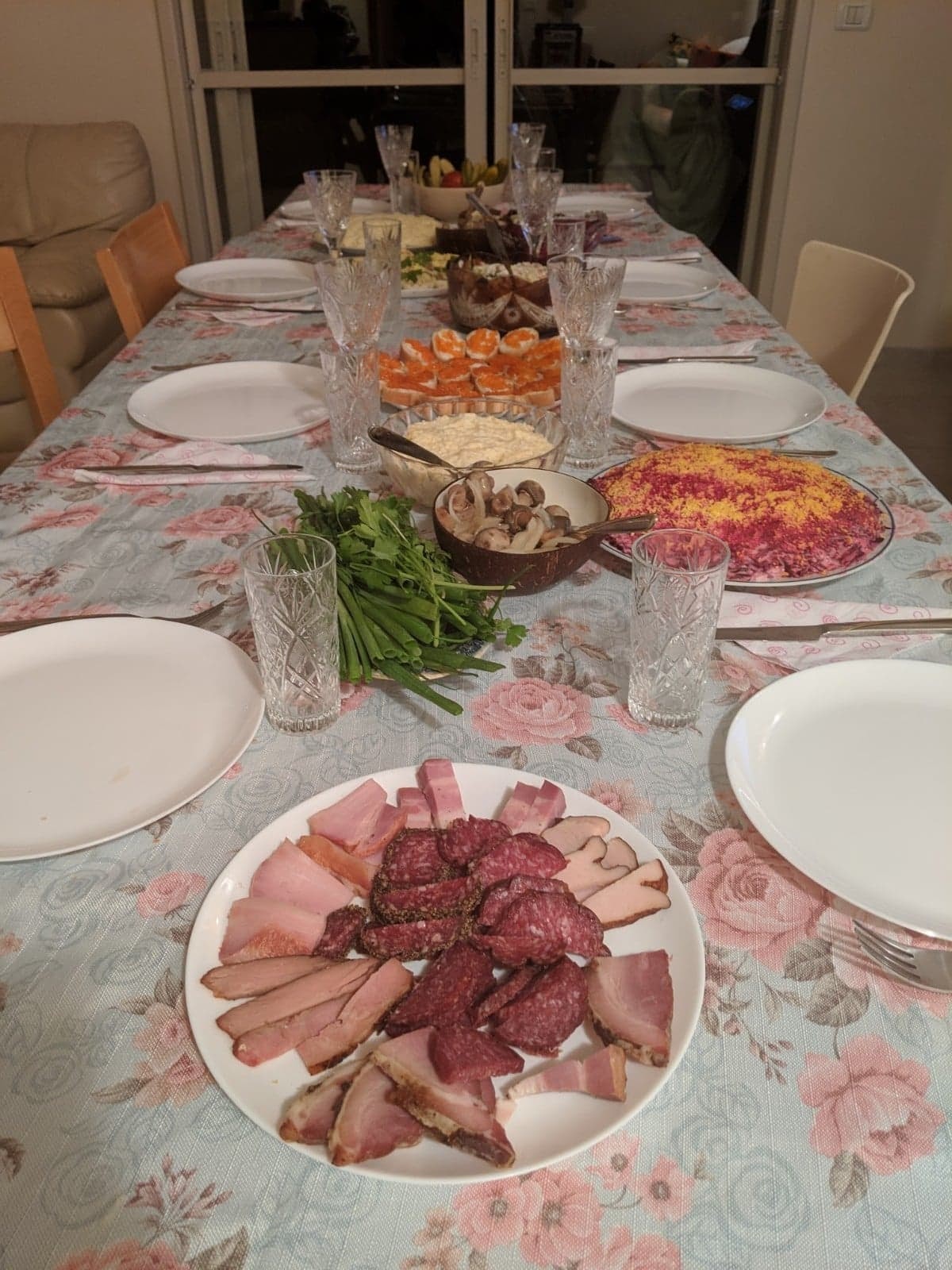 Every New Year's in Russia, they celebrate with a huge New Year's tree and a feast! I love this tradition because it makes New Year's such a special time of year. The tree is always so beautiful. We decorate it with ornaments and lights, and we eat special foods, such as selyodka pod shuboy or "herring under a fur coat." This dish is pickled herring underneath potato, mayonnaise, beets, and other vegetables. We also watch a movie called Ironiya sud'by, ili S legkim parom! (The Irony of Fate, or Enjoy Your Bath!), which is a New Year's movie popular in Russia. It's special to my family because my grandfather makes a guest appearance as the bartender in the scene where the characters are in the sauna.